If you know us, you know we love adventure and food – that's why you'll find the best custom kitchens across our campervan fleet! It's also why we're supporting the Empty Esky campaign, a national movement for foodies and adventurers alike that helps local businesses affected by the recent bushfires.
You may know an esky as a cooler, a chilly bin, or a cool box; it's the portable container you use to keep food and drinks cool. Like the cake you pick up at the Cake Store in Nowra, the cheese from Cupitt's, and the sourdough bread from Seasalt in Swan Lake. Only with JUCY, you only need the esky for a car roadie; our campervans come with their own fridge that is perfect to chock-full of locally grown supplies.
Whether it's a holiday around your own backyard, or your trip of a lifetime around Australia, it's easy to do your bit to get involved and #HolidayHereThisYear. After the devastating fires at the end of 2019, it would be easy to think the country is shut down, but not only is Australia vast with a varied landscape and climate, it's also used to bouncing back from fires. It's as #openforbusiness as it's ever been, with only Kangaroo Island still partially impacted. You can also check this handy bushfire report to stay up-to-date.
While New South Wales was the worst affected state in the recent Australian fires, the resilient landscape is bouncing back as fast as a kangaroo can boot one of its predators. But the communities need our help. Not just now, but for months and years to come, It's why we've created the ultimate feel-good itinerary from Sydney to Melbourne (or vice versa) to support the communities en-route.
And guess what? There's never been a better time to hang out with Aussies as everyone is doing their bit to show cheer, give back, and spend locally.
Warning: this #EmptyEsky itinerary may result in you needing some stretchy pants midway.
SYDNEY TO JERVIS BAY
210 kilometers - 3 hours 30 minutes approx.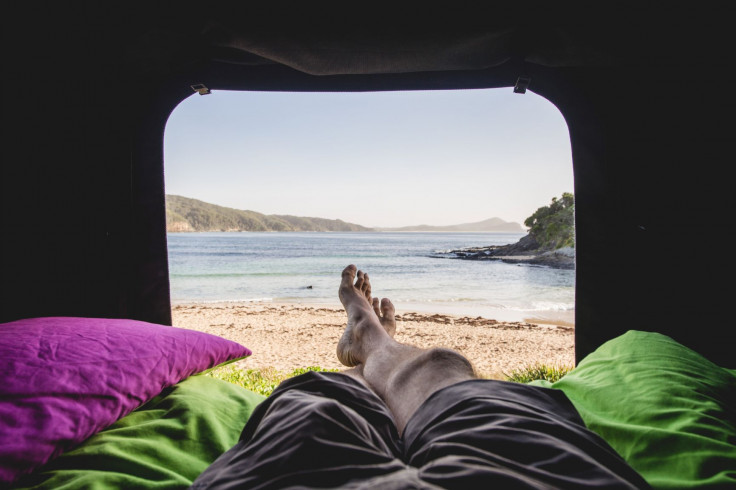 Pick up your JUCY vehicle at our Sydney branch and begin your road trip on the Grand Pacific Drive, an iconic route that winds you southwards to the stunning beach Mecca of Jervis Bay. Any coastal journey south of Sydney should absolutely include a night or two at the pristine squeaky-white sand and aquamarine waters of Jervis Bay. Aside from landscape that seems dreamt up by a marketing exec, you'll also be able to spy dolphins off the coast year-round and native animals on land. From June to November, you'll also want to watch for migrating whales.
En-route, if it's warm enough, the rock pools of Coalcliff provide a magnificent ocean dip. You'll also want to plan for a stop at Kiama to see the blowhole and snap a pic of Cathedral Rock. Support local businesses here with some yummy purchases at The Berry Tea Shop (don't miss the scones with jam and cream). If you're not quite hungry enough, wait until you pass through Nowra for treats from the Cake Store.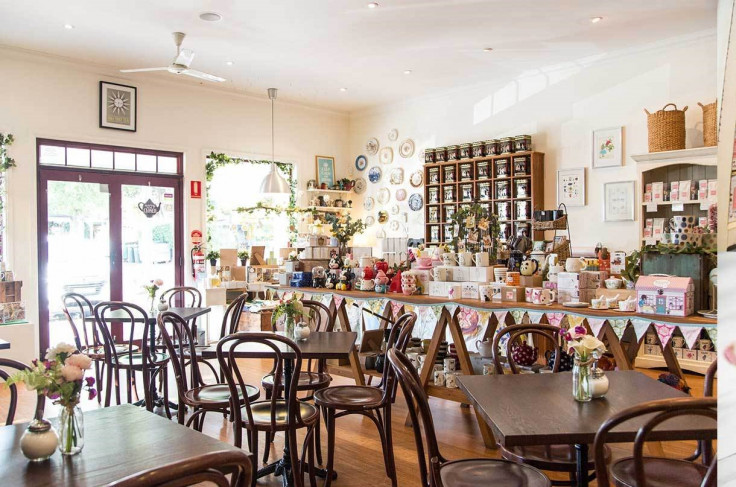 (image from The Berry Tea Shop)
Once in Jervis Bay, support #EmptyEsky businesses, Woebegone Freediving and the Jervis Bay Maritime Museum. Once you've parked up, sample a beer paddle at the Jervis Bay Brewing Co (if you're not the one driving).
Not bad this encouragement to eat, drink, and have fun, huh?
JERVIS BAY TO NAROOMA
210 kilometers - 3 hours approx.
If you're an adventurous road-tripper, stop at downtown Lake Conjola. Parts of the area were significantly impacted by the bushfires, but the downtown area was not and needs your business. This means you can still swim, fish, watch the wildlife, or cross the dunes to surf. Awesome!
Alternatively, if you're the kinda person who likes to start your day with some mindfulness, head an hour south to Mollymook to surf or meditate on the beach. If you prefer to meditate on some roasted beans, then caffeinate at the nearby Native Café. Their healthy menu seems like all the permission you need to stuff your face full of deliciousness because you can eat more when it's healthy, right?
(image from Cupitt's Estate)
If you'd like to make a day of it in Ulladulla, head to Cupitt's Estate, a boutique winery, brewery, fromagerie, and restaurant. Plus, they have rooms, so you don't even have to move after you've sampled one of everything! The Gondwana Coast Fossil Walk is in the area, too, if you need to work off all the fromage temptations.
An hour south of Ulladulla, the Mossy Café is the perfect #EmptyEsky fuel-up for the Eurobodalla National Park, the go-to spot for keen adventurers. Mossy serve coffee and delicious treats until 3pm, daily.
Eurobodalla National Park is a 2,220-hectare park covering the area from Moruya Heads to Tilba Tilba Lake. Within Eurobodalla, Narooma is an ideal base for exploring this sacred land on foot or venturing over to see the wildlife on Montague Island. Or sampling the local goodies, of course. Like, the tiki bar you didn't know you needed in your life! Quarterdeck offers tasty morsels, live music, and the friendliest of vibes in its fab over-water location. The Whale is #openforbusiness, too.
NAROOMA TO PAMBULA
120 kilometers - 2 hours 15 minutes approx.
Start the day with sunrise shots of the iconic geological wonders of Glassrocks and Pillow Lava. Pro tip: ignore the Google Maps directions; instead park at the cemetery, walk to and around the white fence and then follow the path. You're welcome.
Today's itinerary takes in the Sapphire Coast, a spectacular stretch of shoreline from Bermagui in the north to Eden in the south. Coastal activities abound here, like fishing, surfing, and lounging on the gorgeous powder-soft beaches.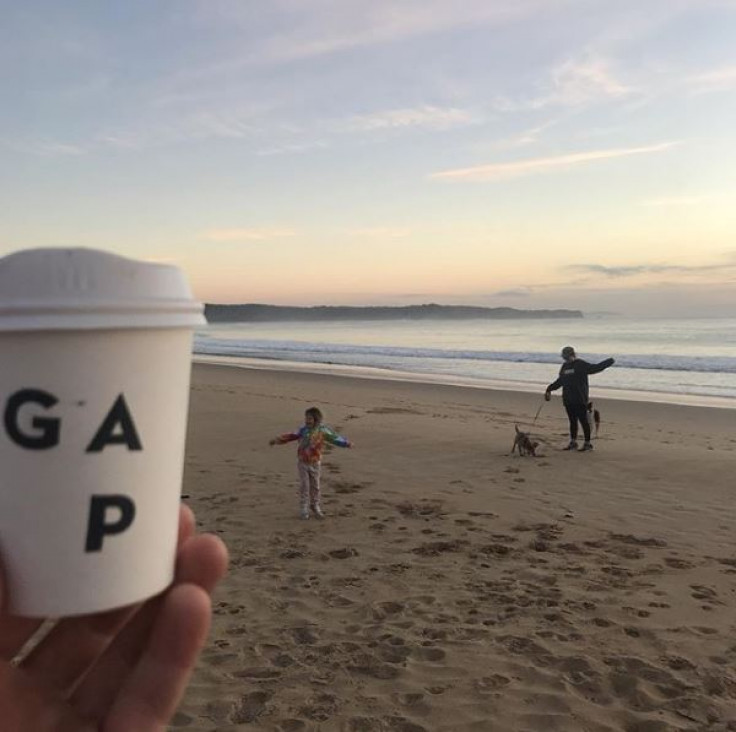 (image from The Gap)
An hour ten from Glassrocks is the kind of coffee you'd drive an hour ten for. It doesn't hurt that you can also rent a wet suit and board at the Gap, and hit Tathra's surf break.
If you're really keen to meet and support the locals on this trip, also stop by the Tathra Beach Bowling Club. They have activities scheduled most days. If you're passing September to November, the challenging Kangarutha Walking Track has the added reward of passing whales. Alternatively, there are plenty of less challenging ways to spy passing southern rights and humpbacks, too.
Top up your caffeine buzz at The Waterfront Café when you pass through Merimbula.
The Sapphire Coast route has a couple of incredible oyster stops to fill your esky with. Hmmm, Tathra Oysters or at the award-winning Broadwater Oysters in Pambula Lake? Both, we say! Pambula Lake, also offers Magical Oyster Tours that are as educational the local flora and fauna as they are about oysters.
Pambula has a rich gold mining heritage with colonial buildings that house an eclectic mix of eats and treats. The community has proudly rallied together, and you can contribute, too, by grabbing the best chips in town at the Broken Oar, a brew or baked goods at Wild Rye's, or shopping at Hraani Spirit or zoe.o. Overnight here, or in Eden, 20km further south.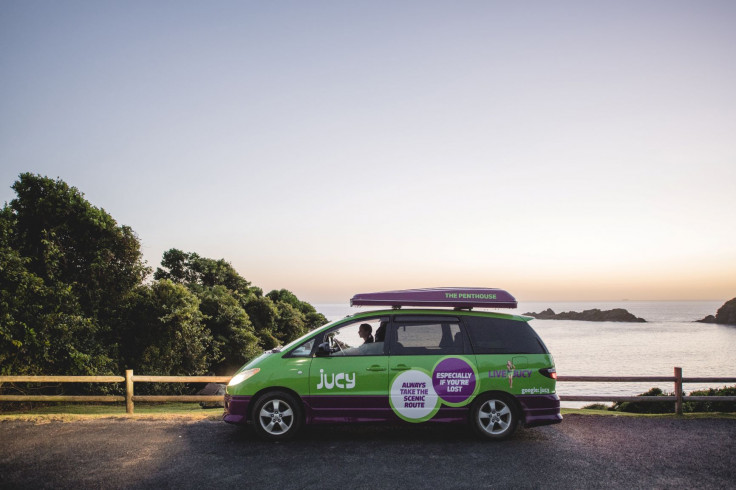 EDEN TO MARLO
250 kilometers - 3 hours 45 minutes approx.
At the southern end of the Sapphire Coast sits Eden, an appropriately named natural paradise. Eden is also considered the best regional whale-watching destination. A stop by the quirky Killer Whale Museum is recommended, as too is a trip out on the water to find the rest of 'not killer' kind of whales if it's the season.
If you have time on your itinerary, add a day to explore the Ben Boyd National Park. The Aboriginal middens and secluded beaches are best accessed from the Pambula end of the park. If you do hike, the perfect end-of-day reward is at Drift, an atmospheric gastro-pub on the Eden wharf that's perfect for sunsets and cocktails. The staff showed great hospitality during the worst of the fires, too.
From Eden, head down the Princess Highway to enter into Victoria and the state's remote and impressive (and pretty unspellable) Croajingolong National Park. This UNESCO World Biosphere Reserve is home to over 300 bird species. If you'd like to stay a night or two in the reserve, Mallacotta or Wingan River make good bases. As, too, does the #EmptyEsky location of the Marlo Ocean Views Caravan and Camping Park and the Beachside Takeaway for a tasty burger.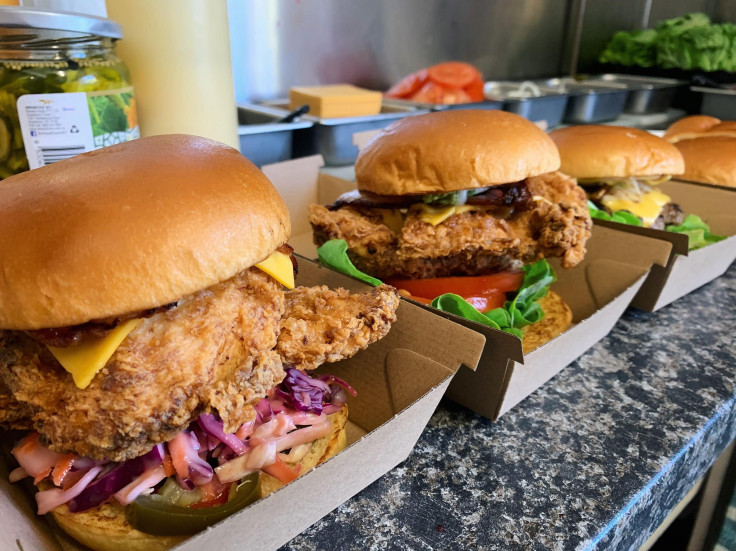 (image from The Beachside Takeaway)
MARLO TO PAYNESVILLE
160 kilometers - 2 hours 15 minutes approx.
Yumminess comes in many forms across Victoria, with the Gippsland region you're driving through today being a foodie haven. Depending on your schedule, you might like to add a day or seven to any of the following stops.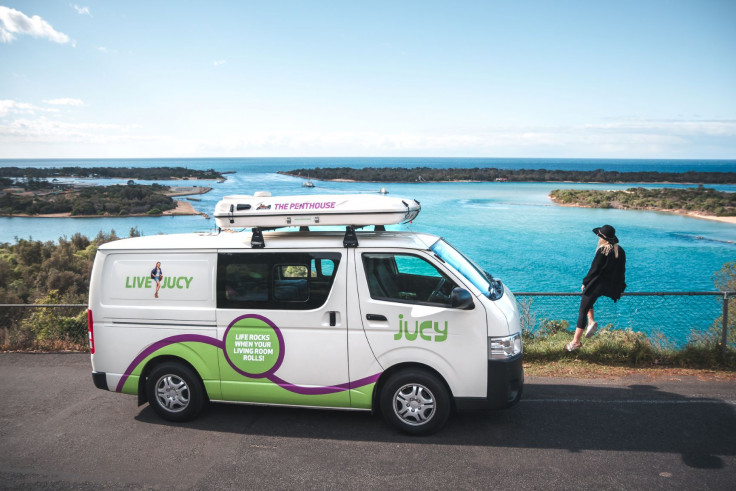 Lakes Entrance is a popular Gippsland holiday spot, thanks to the extensive network of waterways and iconic Ninety Mile Beach. Aside from surfing beach on Ninety Mile Beach, you can also kayak the Gippsland Lakes, fish, or explore by paddleboat. Before you do any activity, however, fuel up at Bloody Good Coffee. They managed to stay open throughout the fires, supporting the community through the tough times by way of caffeine and delicious cake.
Stock up on baked goods for your JUCY fridge or esky at the Seasalt Sourdough Artisan Bakery in Swan Reach. You will not regret it. This bakery has long been a favourite with tourists, so they're feeling the pinch with the current reduction in visitor numbers.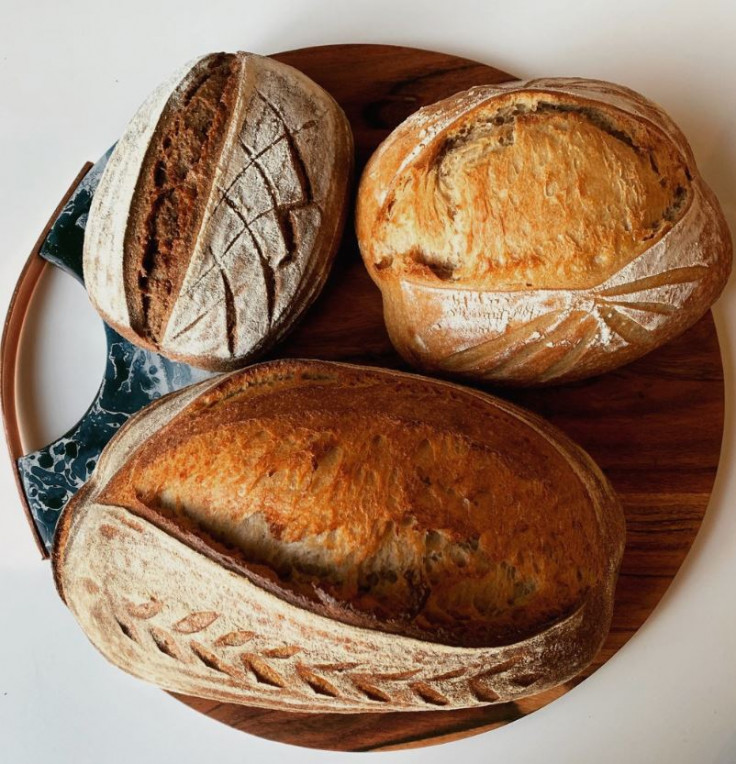 (image from Seasalt Sourdough)
Nearby Bruthen is another great #EmptyEsky destination, with a general store for supplies, as well as the Bullant Brewery for a spot of locally-sourced lunch or some takeaway beers for your fridge or esky.
If you prefer a more sophisticated tipple, travel 25 minutes more to the Nicholson River Winery, a cellar door in the heart of Gippsland's beauty. Paynesville is also a charming village for the water lovers out there, with some fabulous lakeside dining. It's also the entry point to Raymond Island for koala spotting.
As the Gippsland towns are in proximity to each other, pick the community or attraction that resonates the most - they all give you the happy Gippsland vibes!
PAYNESVILLE TO MELBOURNE
290 kilometers - 3 hours 20 minutes approx.
The final stretch of this coastal extravaganza is to drive to either our JUCY St Kilda or Airport branches. Pick a picnic stop en-route to enjoy the last of your #EmptyEsky supplies.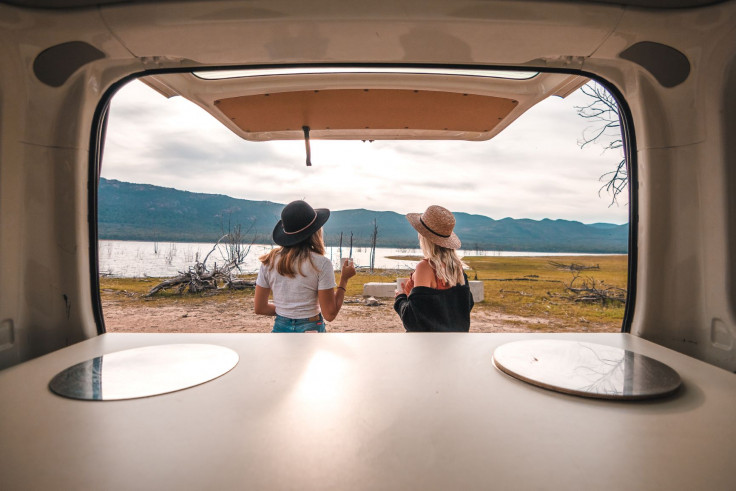 Feels good to eat feel-good food, huh?
WHAT ELSE CAN I DO TO SUPPORT THE FIRE-AFFECTED TOWNS?
Committing to the Empty Esky Pledge is an exceptional place to start! And then following through with travel to those harder-hit regions, making local purchases as you go. If you want to add more destinations, the handy Empty Esky map helps your planning.
You can also tell ya mates by whacking a photo or two up on social media, using the #EmptyEsky, #HolidayHereThisYear and #jucyworld tags. The action of one (you) becomes the action of many (ya mates). Good on ya, mate.