20% Off Relocation Road Trips from Cairns + $50 Activity Voucher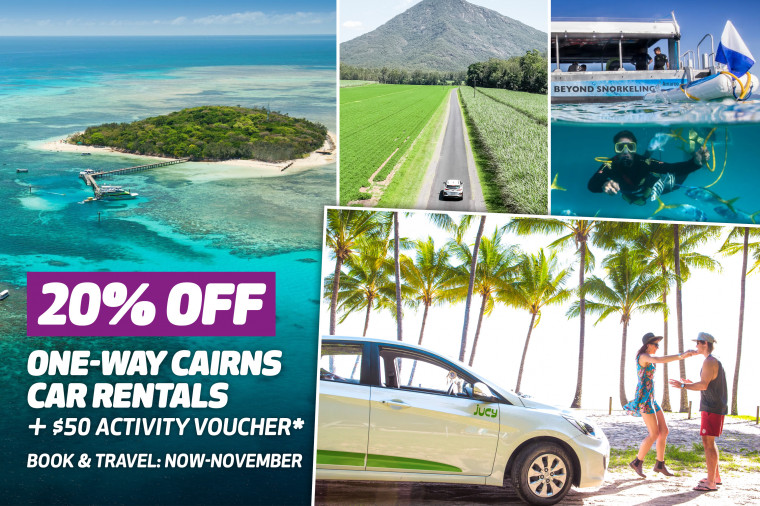 Looking for the kind of adventure that makes up for the past couple of years? The kind that reminds you what freedom tastes like? Where every decision is your own, and every spontaneous right turn can be 'just because'? Woohoo, we've got you with our epic 20% JUCY rental car special to explore Cairns and then head south!
The Important Stuff About our Deal
Starting in Tropical North Queensland's most famous destination, you'll go crazy for carefree Cairns and the tropics, jam-packed with palm-fringed beaches, dreamy waterfalls, and epic nightlife. Then, heading southbound, travel Australia's totes bucket-worthy coastline outta Cairns, a journey filled with adventure. Whether you choose to end your roadie in Brisbane, the Gold Coast, or hot foot it all the way to Melbourne depends on how much you can convince the boss to give you time off. Because guess what? Our 20% off deal allows you to travel one way to any of our six other East Coast branches – Brisbane, Gold Coast, Sydney, Melbourne City, or Melbourne Airport. Woohoo! And not only do you get 20% off your Sedan or Mid-Hatch rental, you'll also save on our usual one-way fee. Score!
Explore Captivating Cairns & Beyond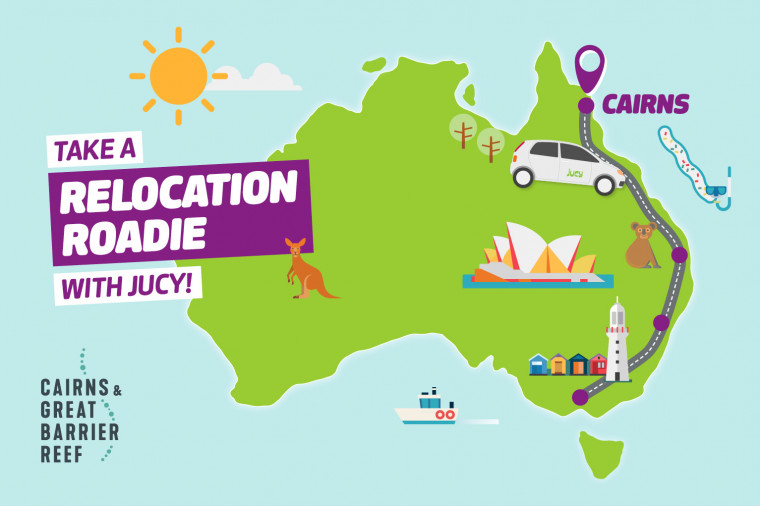 *Minimum $100 spend required on Travello voucher
Tropical North Queensland's kicking-off point is Cairns, a city so synonymous with epic adventures that it wouldn't be surprising to have to kayak down gushing rapids to get from the airport to downtown. Until that becomes a reality (someone, please?), you can catch our free airport shuttle.
From Cairns, you can easily access the Great Barrier Reef, the monumental Daintree Rainforest, the beachside paradise of Port Douglas, and the luscious landscapes of Atherton Tablelands. There are also several opportunities to experience Indigenous cultural experiences that deepen your connection to Tropical North Queensland.
For, deals, inspo and more be sure to head over to Tourism North Queensland's full of awesome things to see and do around beautiful Cairns.
Get $50 Off Your Road Trip Adventures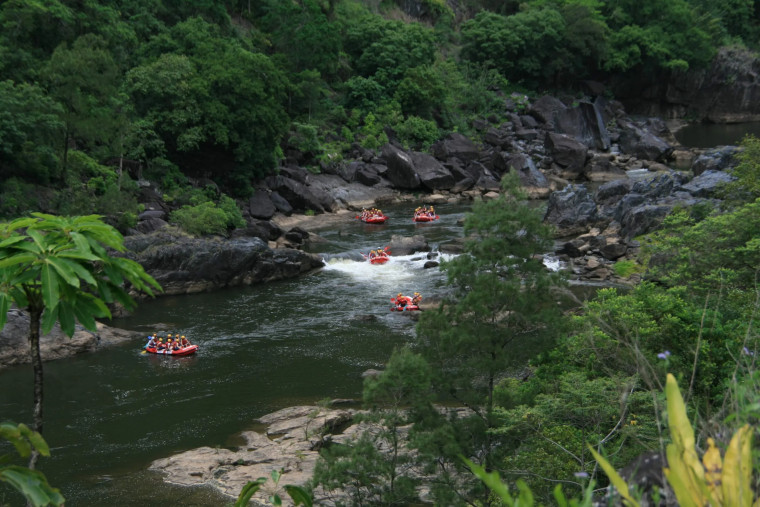 While you may think our 20% discount is helpful enough towards your autumn roadie, but we're feeling generous so we roped in our mates at Travello to add an extra boost to your road trip: we've got fifty big ones ($50) off one of your many adventures along the way! Given that Cairns offers such a hive of activities – from the chill to the thrill – this is perhaps the nudge you need to book more cool things to do (who are we kidding, JUCY travellers don't need any excuses).
Seriously, do you need an excuse to enjoy an exhilarating whitewater rafting trip? Or to go whizzing around Trinity Inlet in a high-speed jet boat? And would a discount make that commitment to take a skydiving leap from 15,000 ft over stunning Mission Beach just that little bit easier?
BTW, we think a discount makes not only one Great Barrier Reef trip a possibility, but two. We're all about a trip to the crystal-clear waters of the outer reef; it's complemented so perfectly with a full-day catamaran trip to Green Island.
If you've got little ones in tow, the Cairns Aquarium introduces them to the wonders of the Great Barrier Reef without anyone getting wet! The whole fam will love a sunset dinner cruise on the Spirit of Cairns, too.
Luscious Tropical North Queensland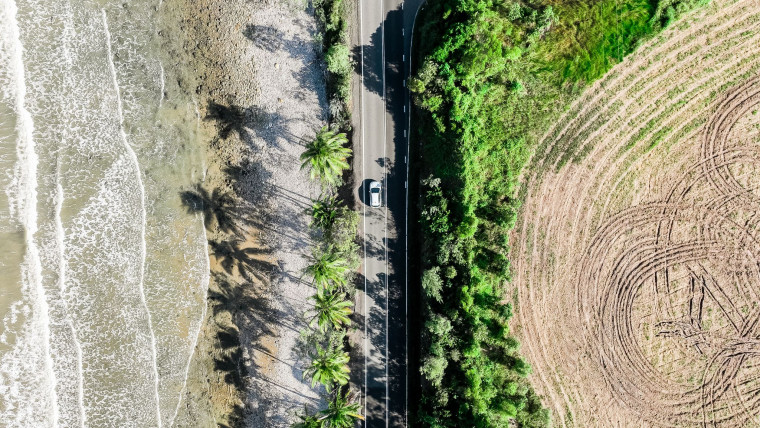 If you prefer more land-based activities, Tropical North Queensland's luscious interior is nothing short of spectacular. Kuranda is a must-do, especially for the market and Skyrail. Head up in your JUCY rental car or book this easy-as Kuranda tour or Kuranda riverboat trip.
Moving to a higher plateau, the Atherton Tablelands reveal a different side to the tropics. It's a vibrant area filled with unspoilt rainforest, cascading waterfalls, and craggy mountains. A foodie haven, the fertile land produces local treats rich in flavour (and there are plenty!). If everyone in your party would like to fully enjoy Atherton's adult produce (ahem, wine and beer), this Travello tasting tour means no arguing over who's going to be the sober driver.
For the ultimate rainforest experience, drive north to the Daintree Rainforest (be sure to go Mossman River drift snorkelling while you're up this way). We've created this epic 3-day itinerary, or use your $50 off on this Daintree, Cape Tribulation, and Mossman Gorge day trip. To combine your nature-based journey with a cultural one, this immersive Daintree Dreaming trip is an unreal experience to add to your travels.
Relocation Roadie: How Far Will You Go?
Once you've had your fill of Cairns-based adventures, kick off your journey south. Our 20% relocation roadie gives you the chance to rock up at any of our East Coast branches, handing the keys over to our JUCY crew after the trip of a lifetime. The question is: how far will you go?
Cairns to Brisbane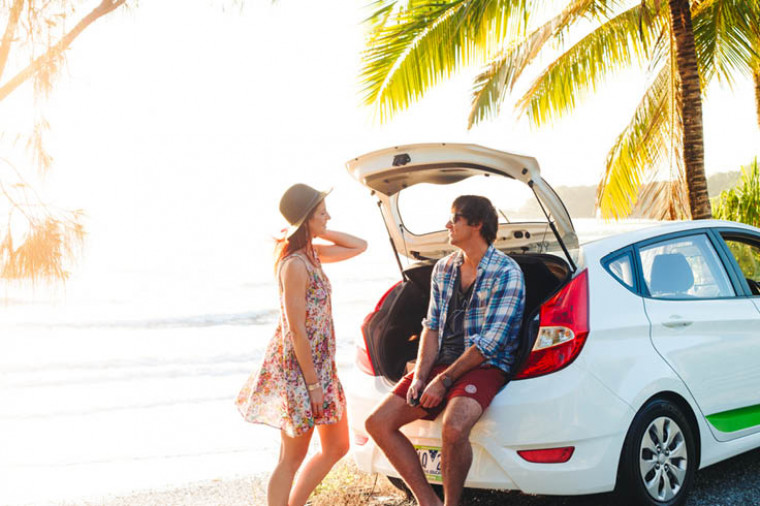 For a journey filled with all the best things in life – dazzling beaches, impressive mountains, lush landscapes, and wildlife unlike any other - travel from Cairns to Brisbane. It's a bonza roadie, and we've got this cool-as 13-day itinerary to help you plan! Highlights include Mission Beach, Airlie Beach, and Cape Hillsborough.
Cairns to the Gold Coast
Want just a little bit more? It may only be an hour(ish) to get from Brissie to the Gold Coast, but it's jam-packed with activities along the coast and into the hinterland. Add this 5-day Gold Coast itinerary to our Cairns to Brisbane one if you're game!
Cairns to Sydney
Short on time but ambitious in your travel goals? This Cairns to Sydney itinerary will get you there in ten days! And you'll still hit a ton of major highlights. Like Mackay, Rockhampton, Noosa, and Byron Bay. Sweet!
Cairns to Melbourne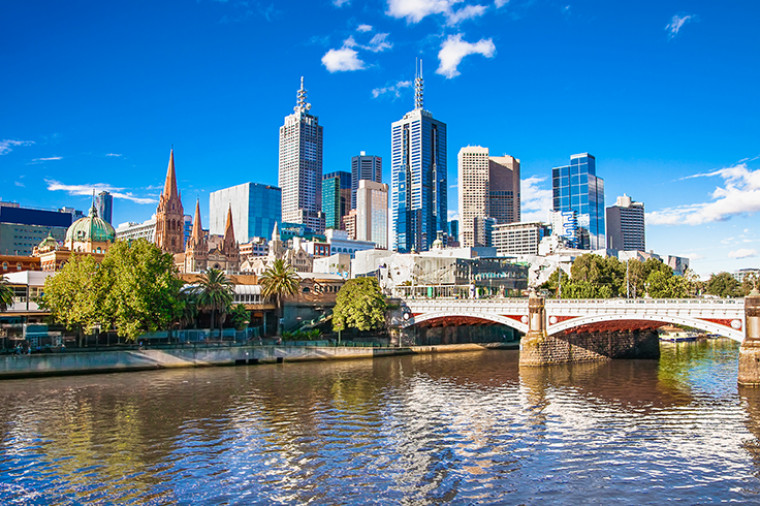 Add our Cairns to Sydney itinerary to this foodie-focused Sydney to Melbourne jaunt, and you've got yourself one of the most desirable road trips for travellers across the world. And you, yes YOU, get to make a Cairns to Melbourne roadie happen! What a legend!
If this has inspired you to call the boss and get your annual leave sorted, make your next call to us to book your 20% off JUCY car rental deal! Dial 1800 150 850.
Alternatively, click BOOK NOW using the CAIRNS20 promo code.
Beep, beep, it's relocation roadie time!