Brisbane to Noosa road trip itinerary
Cruising the sunshine coast from Brisbane to Noosa is exactly what it sounds like – a beachy, sun-soaked adventure full of sandy feet and spontaneous gelatos. The drive from Brisbane to Noosa is easily done in one day, or you can draw it out and make a proper road trip out of it. If you want to make the most of this luscious coastal area, follow our expert tips.
ESSENTIAL DETAILS
Brisbane to Noosa drive time: 2 hours.
Number of days needed: 3-7. Add an extra 2-3 days if you want to explore the Gold Coast as well.
How to get from Brisbane to Noosa: A JUCY campervan is an awesome way to travel from Brisbane to Noosa. You'll have more freedom to find campgrounds near the beach, and wake up next to the view. You'll probably follow the M1 Motorway most of the way, but we highly recommend taking plenty of detours and smaller roads - follow your curiosity! The best parts of the drive are the quiet beaches and nature reserves well away from the main road.
Top sights to see on the way:
Bribie Island.
Glass House Mountains.
Noosa Fairy Pools.
Great Sandy National Park.
Surfing and boating in the Gold Coast.
BRISBANE TO BRIBIE ISLAND
85 kilometres - 2 hours
Bribie Island is a sand island surrounded by show-stopping waters. It's the only one of Queensland's islands with a bridge across to the mainland. The bridge makes Bribie easily accessible and a logical first stop once you put Brisbane behind you on your way north!
What to do on Bribie Island:
On one side of the island is a marine park that is home to dugongs, turtles, and other adorable aquatic critters. Take a boat cruise to spot all of this wildlife.
Mangrove swamps are a haven for bird life, so you can also see lots of creatures in the air.
On the island you can choose to be active and take advantage of all the water sports on offer - learn to surf, or hire a kayak.
Or just lounge around on the beach for a day.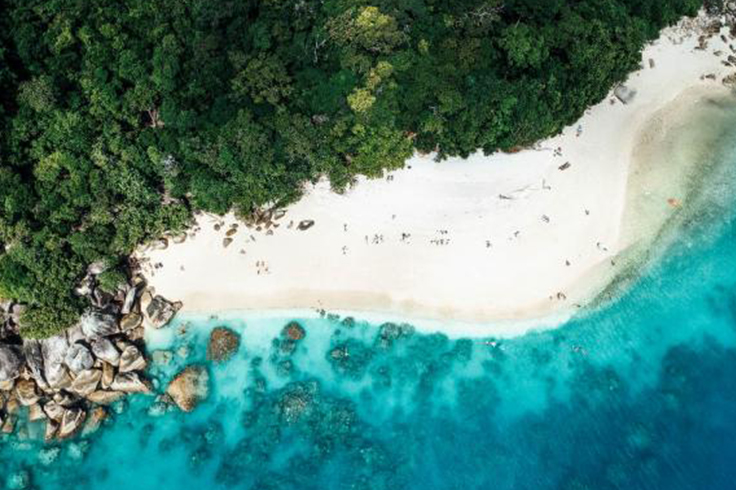 BRIBIE ISLAND TO SUNSHINE COAST
95 kilometres - 1 hour 30 minutes
Drive for another 90 minutes north to reach The Sunshine Coast, an area most famous for its beach resorts and beautiful people strolling beautiful beaches.
What to do in and around the Sunshine Coast:
Visit the spectacular Glass House Mountains, scenic peaks rising out of the surrounding forest. You can walk or picnic here to break up your driving time.
Stop at the Australia Zoo on the way to Noosa; it's only a stone's throw from the Glass House Mountains.
Stop in at fabulous beaches like Golden Beach (great for swimming) and Kings Beach (awesome for surfing).
A fun option is exploring the waterways in the area on a paddleboard.

SUNSHINE COAST TO NOOSA HEADS
40 kilometres - 30 minutes
With hinterland, beach, river, and national park all within easy driving distance, you'll be spoiled for choice of activities in Noosa. The centre of the area is Noosa Heads, which is a good place to use as a base for exploring.
What to do in Noosa:
Stroll through Noosa National Park and you'll be rewarded with stunning coastal bush, rainforest scenery and hidden bays. You might even spot some koalas, dolphins, whales and turtles!
Check out Noosa Heads Main Beach for some serious sunbathing sessions.
Join one of the local four-wheel drive tours and head north to the Great Sandy National Park to get a glimpse of the stunningly beautiful coastal area including ancient sand dunes, miles of white sandy beaches and native wildlife.
Get out on the water and up close to Noosa's friendly dolphins with Noosa's Oceanrider. JUCY customers can get 10% off - just book directly and present your rental agreement on arrival.
If you want to splash out on your accommodation, stay a night at the Metzo Noosa. Alternatively, stay in one of the local hostels.
Explore the area on electric bikes, it's the best (and most fun!) way to travel from A to B in Noosa.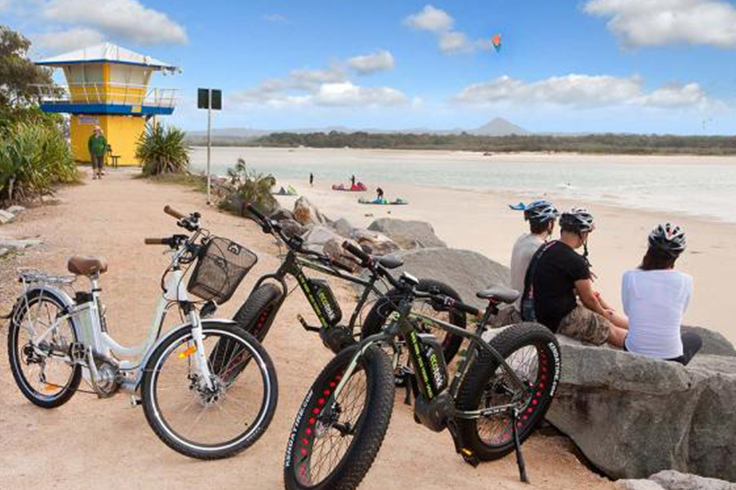 MORE ROAD TRIPS FROM BRISBANE
Not ready to give back your JUCY keys? Check out these road trips from Brisbane - you could keep going all the way down to Sydney!