Free Burger Fuel Spuds Deal
Who doesn't love free spuds?! We've teamed up with our mates from Burger Fuel to offer our customers a little extra goodness.
When you hire one of our JUCY rentals, just flash your JUCY key ring to the Burger Fuel crew and they'll hook you up with free spuds and aioli when you purchase a large burger.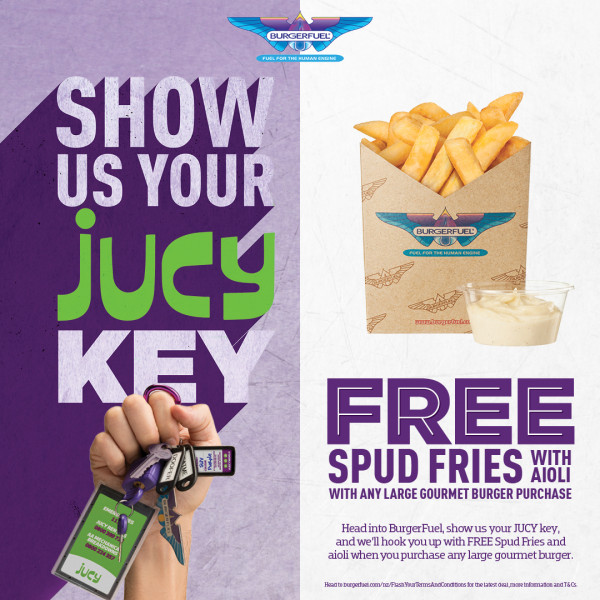 With Burger Fuel stores nationwide, there is no shortage of places to stop and grab yourself a meal of deliciousness! So, once you've picked up your JUCY wheels, in the words of Burger Fuel;
It's time to get off the couch of mediocrity, walk past the treadmill of self-sacrifice and dive full throttle into our taste bud orgy of culinary fulfilment, filled with the best damn gourmet burgers you'll ever have the pleasure of devouring.
Book your JUCY wheels now and enjoy fuel for the human engine too!