Mietwagenfilialen in Neuseeland
Mit JUCY können Sie von Cape Reinga nach Invercargill fahren und überall dazwischen Halt machen – mit erschwinglichen Fahrzeugen, die Ihren Bedürfnissen und Ihrem Budget entsprechen. Mit fünf günstigen Filialen und Einweg Anmietungsoptionen können Sie Neuseeland vollständig erkunden!
24

Stunden

Kontakt
Gebührenfrei: 0800 399 736
NZ Direct: +64 9 374 4360
E-Mail: [email protected]
Mietwagenoptionen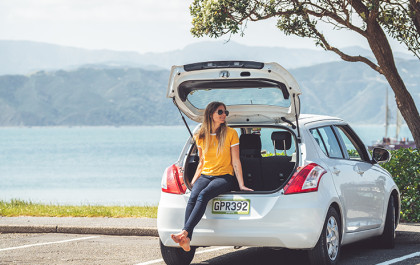 Wenn Größe, Stil aber auch Kosten wichtig sind, mieten Sie unseren kompakten, kleinen Stufenheck.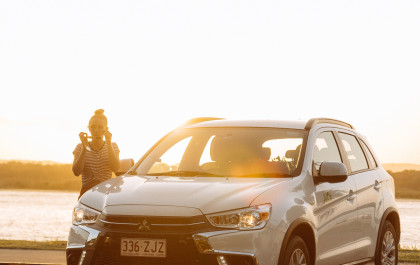 Mieten Sie unseren eleganten, kompakten 4x4 für eine sportliche und preiswerte Reise durch Neuseeland.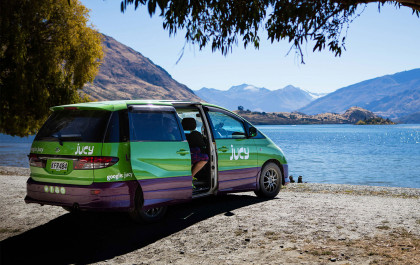 Roadtrips sind besser mit Freunden (oder der Grossfamilie). Buchen Sie unseren 8 Sitzer Minivan.
Eine Mietfiliale in Neuseeland auswählen
Der beste Weg, Neuseeland zu sehen, ist von hinter dem Lenkrad. Wenn Sie ein Auto mieten, entscheiden Sie sich für die Freiheit. Die Freiheit, an unseren eigenartigen Denkmälern am Straßenrand vorbeizufahren, die Freiheit, nach links abzubiegen, wenn das Navi sagt es soll nach rechts gehen, und die Freiheit, anzuhalten, wann und wo Sie möchten.
Wählen Sie eine unseren fünf Niederlassungen, um Ihre Kiwirundreise Wirklichkeit werden zu lassen.
Inspirieren lassen: Das Beste Neuseelands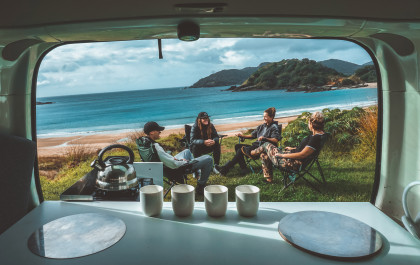 There's still time to get in one more road trip before that chill really sets in, and we've got 10% off this May and June to make it happen! BOOK YOUR...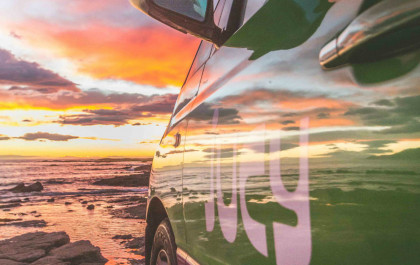 Neuseeland weiß, wie man die Spannung im Winter steigert.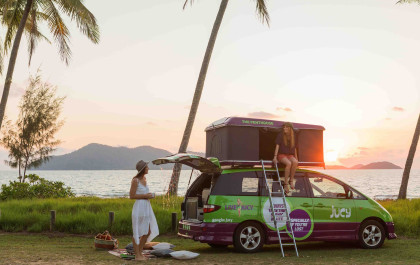 SEE AUSTRALIA WITH OUR 15% OFF CAMPERS DEAL!To celebrate the arrival of snag season, we are offering explorers 15% off our entire Australian fleet of vans! Book your Adelaide, New South Wales, Queensland...
Alle Artikel ansehen
Ein Auto in Neuseeland mieten
Nichts bietet mehr Freiheit als die Möglichkeit, sich einen eigenen Zeitplan zusammenzustellen. Im Urlaub sind Sie der Chef Ihrer eigenen Reiseplanung.
Wenn Sie ein Auto mieten, genießen Sie völlige Unabhängigkeit und Kontrolle Ihres Zeitplans. Am 'Fat Tui' Food Truck vorbeigefahren und auf der Suche nach leckerem Fisch und Pommes anhalten? Kein Problem! Schon von den kostenfreien heißen Quellen in Kawhia gehört? Machen Sie einen Umweg!
Neuseeland ist wie geschaffen für langen Autorundreisen. Unsere Landschaften sind weltberühmt und während einer Rundreise werden Sie diese fast auf jedem gefahrenen Kilometer begeistern.
Es ist kein Zufall, dass wir fünf Standorte im ganzen Land haben. Wir wissen, dass Ihre Interessen und Ihr Zeitplan bestimmen, wohin Sie sich auf dieser Reise begeben möchten (ein Besuch ist nie genug, Sie werden es bald erfahren).
Egal, ob Sie einen kurzen Besuch in der wunderschönen Bay of Islands, einen Städtetrip in der Nähe von Wellington oder eine Nord-Süd Rundreise planen, Sie können einen Mietwagen in jeder unserer Filialen abholen und abgeben. Wir bieten Einweg Anmietungen an. Fahren Sie also vom Flughafen in Auckland los und geben Sie Ihren Mietwagen in Queenstown ab. Wir erlauben auch Rückgaben außerhalb der Öffnungszeiten.
Wir bei JUCY sind bestrebt, Ihnen erschwingliche Mietwagen für die ultimative Freiheit zu bieten damit Sie das Land erkunden können. Bereit für ein Kiwi Abenteuer?
Car experiences in New Zealand

New Zealand Sights

Some facts about New Zealand
Car experiences in New Zealand
Ein Auto bei JUCY in Neuseeland zu mieten ist so einfach wie einen Neuseelaender (Kiwi) in Jandals (Flip-Flops) zu finden, Wir können den Teil "Wie Sie dorthin gelangen" über unsere 24-Stunden-Kundenbetreuung oder unseren 4-stufigen online Buchungsprozess organisieren.
Wir teilen auch leidenschaftlich gerne, wohin Sie hinfahren sollten. Auf unserer Website finden Sie Tipps, einschließlich Reiserouten, Reisetipps und mehr.
Nervös wegen dem Linksverkehr? Keine Angst, wir haben viele nützliche Hinweise, um Sie daran zu erinnern, dass auf neuseeländischen Straßen Links gefahren wird!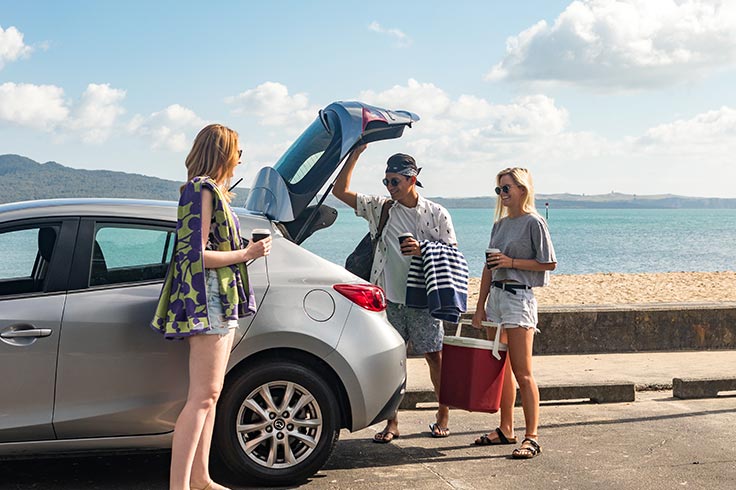 Wir bieten Ihnen Zugang auf das Beste des Landes der langen weißen Wolke mit fünf Filialen in vier Städten.
Von

unseren

beiden

Filialen

in Auckland

aus

,

kann

man

atemberaubenden

hohen

Norden, die

wunderschöne

Coromandel und die

spektakulären

Glühwürmchen

in den Waitomo Caves

erreichen

.

Erkunden

Sie Wellington

oder

fahren

Sie

weiter

nach

Napier, Wairarapa

oder

Martinborough.

Fahren

Sie von

unserem

Standort

in Christchurch

nach

Kaikoura, den Marlborough Sounds

oder

Abel Tasman

Nationalpark

.

Starten

Sie

Ihre

Abenteuer

in Queenstown, bevor Sie Wanaka, Dunedin und Milford Sound

erkunden

.
Some facts about New Zealand
Wir mögen ein ziemlich isoliertes Land sein (und werden auf Weltkarten oft vergessen), aber wir sind nicht langweilig! Wissenswertes:
Wir

haben

keine

giftigen

Tiere

!

Keine

tödlichen

Schlangen

,

keine

Mörderhaie

,

keine

bösartigen

Vögel

.

Stattdessen

haben

wir

liebenswerte

Wildtiere

wie

den

niedlichen

Kiwivogel

.

Auckland hat

über

50

Vulkane

-

obwohl

keiner

davon

aktiv

ist

!

Wir

haben

die

südlichsten

Weinberge

der Welt;

Besonders

bekannt

sind

unsere

Weißweine

.

Fledermäuse

sind

hier

die

einzigen

einheimischen

Säugetiere

-

genauer

gesagt

die

kleinere

Kurzschwanzfledermaus

.