Car Rental at Auckland Airport
Your NZ adventure starts as soon as you land when you book your JUCY car from our Auckland Airport branch.
Our free shuttle bus whisks you from the airport to our branch in minutes. With a wide range of vehicles to suit all budgets, it's the fastest way to get your Kiwi travels underway.
Contact us
Address: 17 Brigade Road, Mangere, Auckland 2022
Reservations: 0800 399 736
Phone: +64 9 929 2462
Hours: 8:30am - 4:00pm daily
Car hire options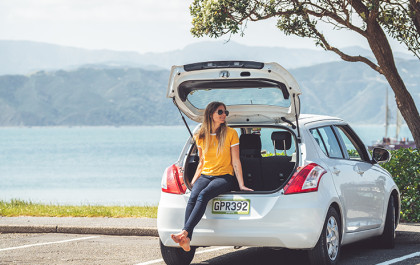 Wenn Größe, Stil aber auch Kosten wichtig sind, mieten Sie unseren kompakten, kleinen Stufenheck.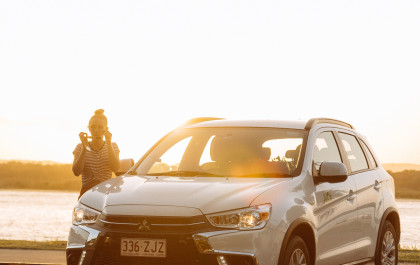 Mieten Sie unseren eleganten, kompakten 4x4 für eine sportliche und preiswerte Reise durch Neuseeland.
JUCY car hire at Auckland Airport
If you're itching to get your New Zealand adventure underway, we're committed to getting you on the road as quickly as possible.
Our shuttle service crew welcomes with that friendly Kiwi hospitality you've heard so much about, as they take you to our Auckland Airport branch. Our convenient branch is only minutes down the road from Auckland's busiest airport.
Whether you've picked our cheapest rental cars or our big people movers, on arrival, we've got the same goal: to get you on the road as quickly as possible. Our efficient check-in and drop off procedures ensure you've got more time exploring our fine country!
JUCY airport shuttle

JUCY airport shuttle map

Picking up your vehicle

Dropping off your vehicle
Our free JUCY shuttle collects you from Auckland Airport's International or Domestic terminals in a loop that runs on-demand and only during office hour. It takes around 10 minutes door-to-door (traffic dependent).
Wait for us at the doors to the right of McDonald's if you're arriving at the international terminal. For domestic arrivals, cross the road from Door 10 to the furthest pick-up lane and look for our green and purple shuttle bus!
Returning your wheels? We'll be happy to say bon voyage with a shuttle to the airport after you've returned your car. Our last shuttle of the day (drop-offs only) departs 30 minutes prior to closing time.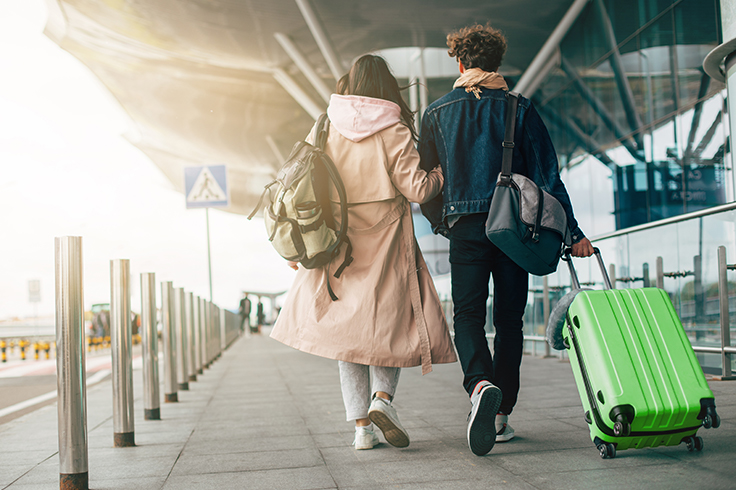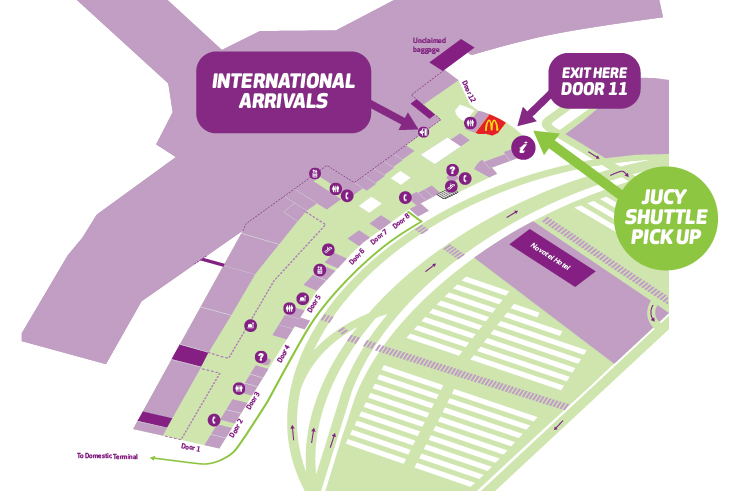 International terminal map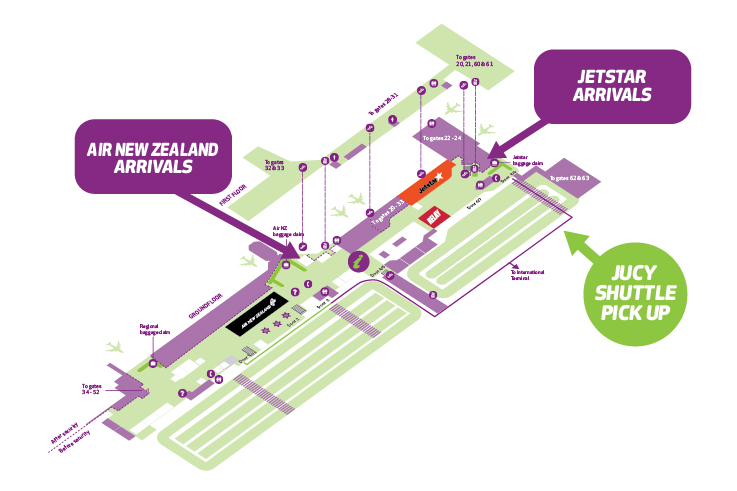 Domestic terminal map
We're excited as you are about picking up your JUCY car – it means your adventure is about to begin!
Here's what you need to know when collecting within office hours:
If you're arriving at Auckland Airport

,

c

atch our free shuttle bus betw

een these hours.

From downtown Auckland, catch

the SKYBUS to the airport

for

the cheapest option

and pick up our

complimentary

shuttle from there.

If you prefer a direct ride,

an Uber usually costs around $40-50.
After-hours pick-up
You are welcome to pick up your car after hours. We charge a $30 fee to do this and it must be pre-arranged. Here are the steps you'll need to follow:
Head to the bus stand outside the terminal and catch the white and blue Park N Fly bus

Park N Fly buses run on demand from both terminals. No reservation is necessary.
Once you reach the Park N Fly car park, show the staff member at the Kiosk your license & rental agreement copy
They will give you your JUCY keys and your after-hours envelope with all the information you need regarding your JUCY Reservation.
You can also contact Park N Fly directly at

[email protected]

otherwise call them on 0800 747 227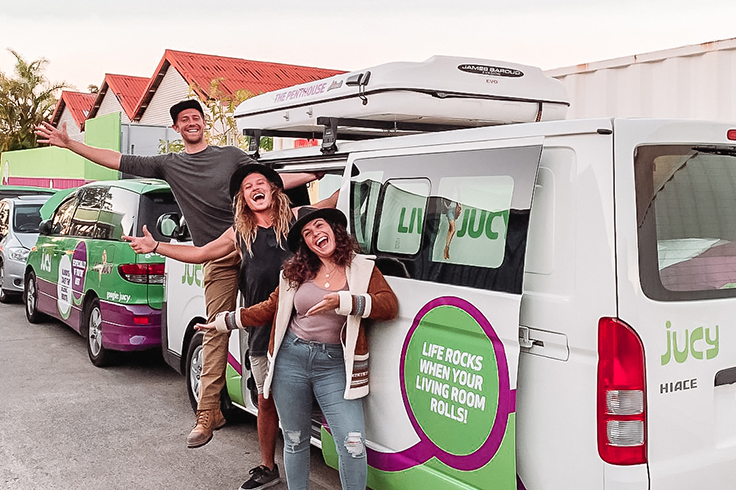 Dropping off your vehicle
Dropping off your car is easy. Here's how:
Be sure to fuel up, remove your belongings and any rubbish, and lock the car.

If you're dropping off during office hours, hand your key to our awesome crew. Our free shuttle can take you to the airport, the last shuttle is 30 minutes before closing time.
After-hours drop-off
If you're returning after hours, check the vehicle is locked before dropping the keys in the box on the gatepost. You'll need to organise transport to the airport from the branch. We've thought ahead and left a cab number on the gatepost in case you forget to organise before you arrive!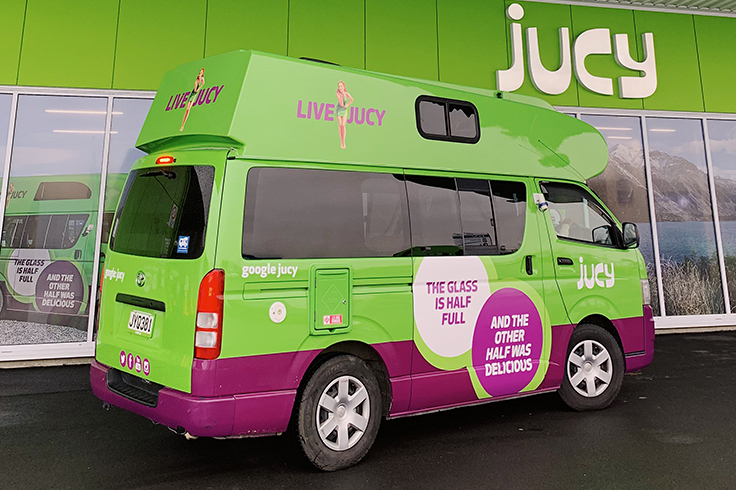 Plan Your Trip: NZ Road Trip Inspiration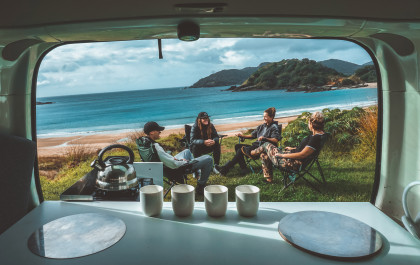 There's still time to get in one more road trip before that chill really sets in, and we've got 10% off this May and June to make it happen! BOOK YOUR...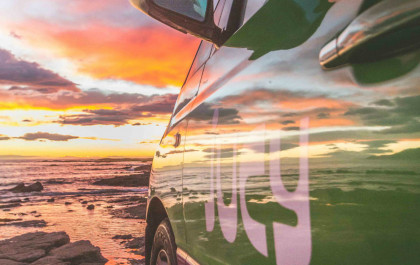 Neuseeland weiß, wie man die Spannung im Winter steigert.
Hello! We've seen you around here before.
Alle Artikel ansehen
Choose JUCY cars at Auckland Airport for your New Zealand Adventure
If you're like us, you don't want to wait for your travels to get started. That's why we have a branch only minutes from Auckland Airport! Grab your bag, clear customs, and ride our free shuttle bus to your JUCY wheels.
Whether you've hired our cheapest car or our large 8 Seater Van, our lovable crew is on hand to get you on the road. We're ready with a friendly smile and a streamlined pick-up and drop off service to get you on the way quick smart.
As the country's busiest airport, Auckland is the international gateway to the natural wonders, stunning attractions, and epic cultural experiences that make New Zealand a dream destination.
A rental car is a great way to navigate popular cities like Auckland, Tauranga, and Wellington on your own schedule. Or head further afield and be the first to see the sunrise in Gisborne, sandboard in the stunning Far North, or park up at one of New Zealand's 14 national parks to wildlife watch or star gaze.
Whether you're planning on using your JUCY rental car for zippy city trips or a long-haul roadie, from December to March, be sure to book ahead! It's the most popular time of year to visit New Zealand, and our vehicles book up fast.