Wählen Sie aus unserem neuseeländischen Camper-Sortiment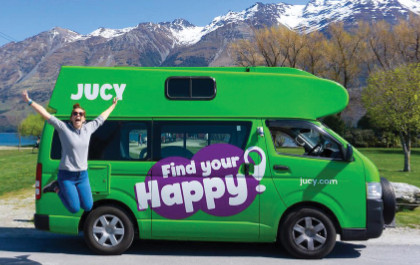 Eine Legende auf den neuseeländischen Straßen, unser Condo für 4 Personen, mit Küche, Toilette und self-contained Zertifikat.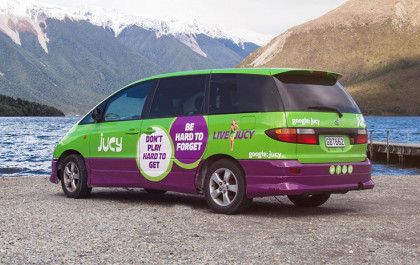 Auf der Suche nach einem flotten, sparsamen Campervan? Unsere Cabana verfügt über eine Küche und bietet Platz für 2 Personen.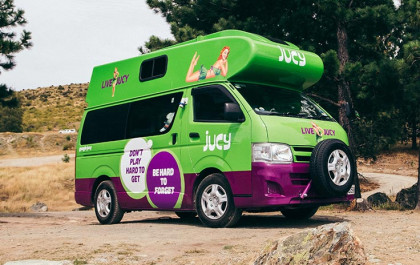 Drei Personen passen in den JUCY Chaser! Er ist mit einer Küche, einer Dusche und einer Toilette ausgestattet.
Wo man einen JUCY Campervan in Neuseeland mieten kann
Mit vier Mietstationen für JUCY Campervans und Wohnmobile in Neuseeland haben Sie die Freiheit, die gesamte Länge des Landes zu erkunden. Mieten Sie ein Fahrzeug am Flughafen Auckland, am Flughafen Christchurch, am Flughafen Wellington oder am Flughafen Queenstown.
Egal, wohin einen das Navigationsgerät leitet, man kann Neuseeland bestens in einem JUCY Campervan erkunden.
Mehr erhalten mit unseren Campervan Angeboten in Neuseeland
Unsere Mission ist es, Neuseelandbesuchern das Reisen einfacher zu machen und aufregender zu gestalten damit jeder die Zeit in Neuseeland in vollem Masse genießen kann. Wir wissen, dass versierte Reisende immer auf der Suche nach Sonderangeboten für Mietfahrzeuge wie Campervans und Wohnmobile sind. Deshalb haben wir unsere besten JUCY Angebote hier zusammengefasst.
Wir bieten die besten Preise für Campervananmietungen mit unseren saisonalen Sonderangeboten sowie unseren Rückführungsangeboten.
Inspirieren lassen: Tipps zum Reisen in Neuseeland mit dem Campervan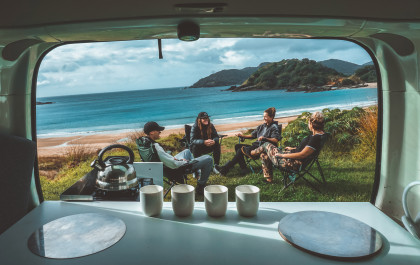 There's still time to get in one more road trip before that chill really sets in, and we've got 10% off this May and June to make it happen! BOOK YOUR...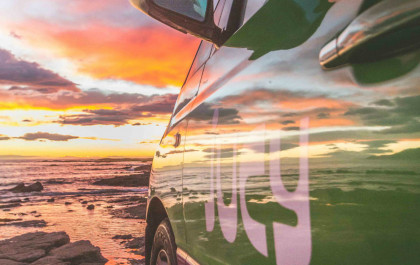 Neuseeland weiß, wie man die Spannung im Winter steigert.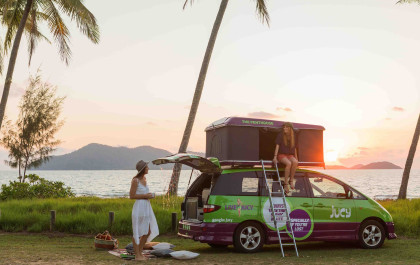 SEE AUSTRALIA WITH OUR 15% OFF CAMPERS DEAL!To celebrate the arrival of snag season, we are offering explorers 15% off our entire Australian fleet of vans! Book your Adelaide, New South Wales, Queensland...
Alle Artikel ansehen
JUCY Campervan Ratings und Bewertungen
Reisende lieben es, JUCY zu erleben. Lesen Sie Bewertungen von anderen abenteuerlustigen Neuseelandbesuchern, welche bei uns ein Fahrzeug gemietet haben.

Wenn Sie Ihre JUCY Autoschlüssel zurückgeben, hoffen wir, dass Sie auch eine Bewertung abgeben! Wir hören und lesen gern, was den Reisenden an ihrem Abenteuer gefallen hat - und was nicht. Bewertungen helfen uns, JUCY Neuseelandreisen noch besser zu machen.
Customer service was a 10/10. The Jucy Adelaide crew went above and beyond to make sure that I was comfortable and had a fantastic experience. Will definitely continue to book my trips with Jucy and I will highly recommend that my friends do as well. Thanks for a great time!
Always good ! Easy to deal with, no fuss car or van hire, always use Jucy !! Cheers Tank
Service on the phone and at the office was top shelf: friendly and efficient
Seamless transaction, so so easy and very friendly staff. Nothing needed to change for my personal experience.
The staff were wonderful. The process was relatively easy. The car was fabulous.
Space in vehicle, some extras that you wouldnt find in other campers and very friendly staff that assure we have a full understanding of the camper, very pleased!
Jeannette was super friendly and Peter who brought us to the airport was also very hospitable. Excellent service. Thanks team.
The shuttle pick-up from the airport was quick and very friendly driver. And also the lady at the depot was friendly, organised and a pleasure to deal with. A great experience with all, and i will be using Juicy again in the future.
Very friendly staff, car was ready and clean, no delays
Neuseeland in einem JUCY Campervan entdecken
Neuseeland ist vielleicht das beste Land der Welt um einen Campervan anzumieten.

Die lange, schmale Südinsel ist ein Highlight unter den Naturwundern. Von der mystischen Schönheit des Milford Sound über die wilden Gletscher und Felsformationen der Westküste bis zu den sonnigen goldenen Stränden des Abel Tasman National Park gibt es unzählige tolle Gegenden zu entdecken. Mit nur einer Million Einwohnern auf der Südinsel (weniger als in Auckland allein!), können Sie die Schönheit dieser bergigen Insel oft in friedlicher Einsamkeit genießen.

Die Nordinsel ist ein weiterer starker Anwärter auf den Titel des schönsten Landschaften der Erde. Weltberühmte Strände säumen die Coromandel Halbinsel, bunte Pools erstrecken sich entlang des Geothermischen Highway zwischen Rotorua und Taupo, und die markanten konischen Gipfel von Vulkanen wie Mount Taranaki und Mount Ruapehu säumen den Horizont. Die Nordinsel hat auch eine Fülle von Kultur, von der durch Cafes geprägten Hauptstadt Wellington bis zur reichen Vielfalt der Maori Iwi mit starken historischen Wurzeln auf der ganzen Insel.

Rund um das Land führen malerische Straßen, die gigantische Nationalparks, historische Goldminenstädte und atemberaubende Campingplätze miteinander verbinden. Der beste Weg, um die wilden Ecken Neuseelands zu entdecken, ist ein Wohnmobil zu mieten und einfach loszufahren.

Erleben Sie die Natur und die Tradition des großartigen Kiwi-Roadtrips mit JUCY Campervans.
Neuseeland auf einen Blick
Sehenswürdigkeiten in Neuseeland
Wie ein Einheimischer in einem JUCY Campervan reisen
Neuseeland auf einen Blick
Berge, Strände, Glühwürmchenhöhlen und Maori-Dörfer: Was werden Sie wählen? Erleben Sie Kultur und Abenteuer in Neuseeland.
Lernen Sie die Maori Kultur kennen und lernen Sie ein paar Worte von Te Reo
Erkunden Sie einen (oder mehrere!) der 13 Nationalparks
Steigern Sie Ihr Adrenalin mit einem Bungy Sprung, einem Fallschirmsprung oder einem Jetboot Abenteuer
Wandern Sie einen der beieindruckenden Great Walks
Sehenswürdigkeiten in Neuseeland
Neuseelands Hauptattraktionen konzentrieren sich in der Regel auf die fabelhaften Landschaften und Wildnisgebiete.
Fahren Sie durch das dunkle Wasser des Milford Sound
Tauchen Sie bei Hobbiton in eine Welt des Herrn der Ringe ein
Bestaunen Sie die Farbpalette von Wai-O-Tapu, einem geothermischen Wunderland in Rotorua
Wandern Sie die Tongariro Crossing, eine der besten Tageswanderungen der Welt
Wie ein Einheimischer in einem JUCY Campervan reisen
Neuseeländer haben eine große Leidenschaft für die Natur und wer nach Neuseeland reist, wird verstehen warum.
Finden Sie mit der Rankers-App malerische Campingplätze in ganz Neuseeland
Finden Sie die abgelegenen Pfade und machen Sie einen Ausflug zu Zielen wie den Catlins und dem East Cape
Entdecken Sie das unglaubliche Netz der von DOC unterhaltenen Wanderwege, Schutzhütten und Campingplätze