Save on your New Zealand fuel costs with JUCY!
We love a good bargain. Not just a regular savings kinda deal, but also those mega savings where you somehow score an extra discount at the checkout. That's how good our new deal is with Z Energy, one of New Zealand's largest petrol companies.
Together with Z, you're now able to get a cool 6c off your fuel costs – per litre - as you tour New Zealand's cities, towns, and mountain attractions. Every. Single. Time.
Paying for petrol is one of those adulting costs you have to make, but really don't want to. Like paying for a teeth clean, or an over-priced latte in a city centre. So scoring a sweet-as saving every time you fuel up is going to leave you with more money for cool activities (or iconic Kiwi road trip snacks, if you're like us).
So how to make sure you're not passing gas... erm… deals?
How can I save 6c a litre with JUCY?
We love the easy life and road trips, and with our new Z deal, we're giving you both. To get this JUCY Z discount, fill up your vehicle at the pump and then head in-store to show the barcode on your JUCY vehicle's keyring tag when you pay. Once scanned by the friendly Z staff, your saving of 6c per litre will be deducted from your fuel costs. Yup, it's that immediate!
How many Z petrol stations are there in NZ for me to save with?
This isn't one of those localised deals where it's actually hard to save some cash. Z, is one of New Zealand's largest fuel companies, with over 200 service stations across the country for you to fuel up at.
Look for the bright yellow 'Z' signs as you explore the country. If you don't want to leave it to chance, check this handy store locator page out to find the nearest Z to you. Plus, most Z service stations are open 24/7.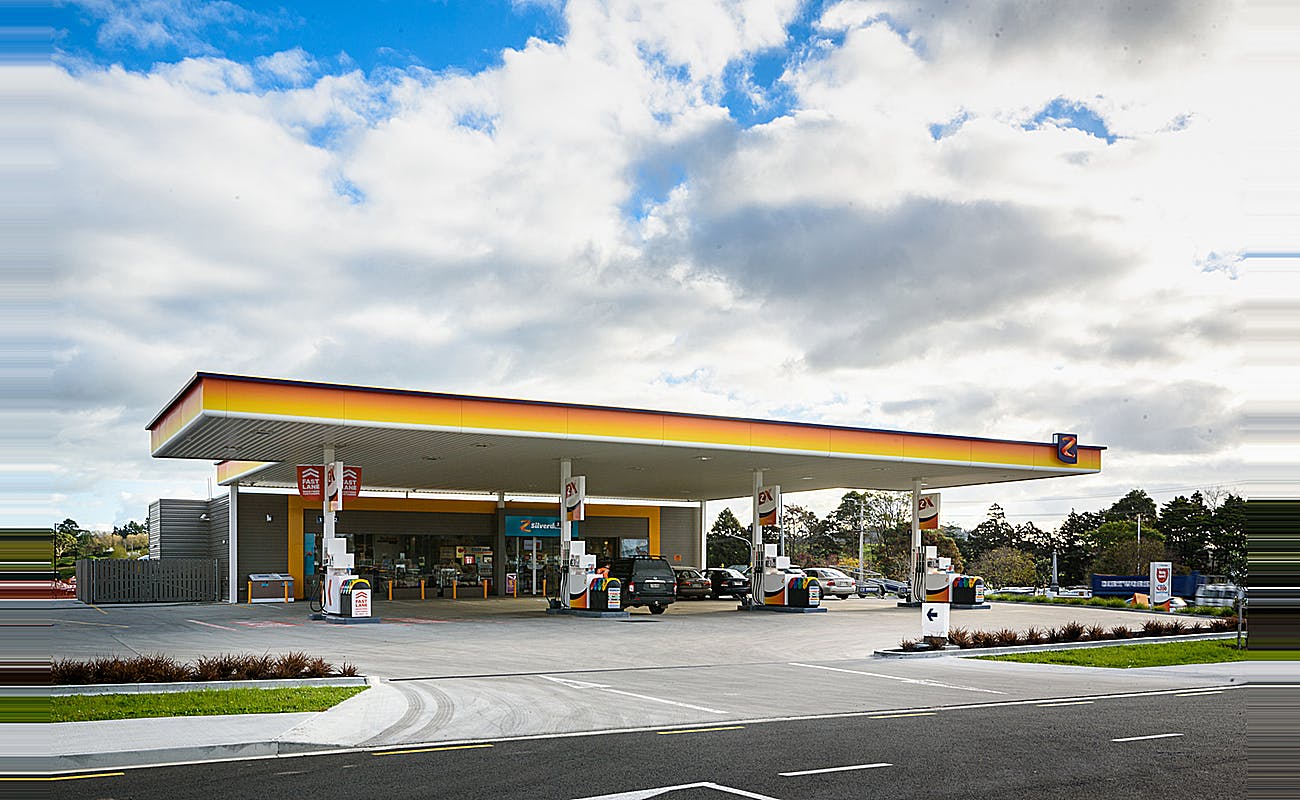 Is it really that simple? Are there any rules I need to know about?
It IS that simple if you follow these basic guidelines:
You'll need to be driving your cool JUCY wheels and show the barcode on the back of your keyring to receive the 6c-a-litre savings.
You can get a discount on fuelling up our petrol vehicles, and even our awesome Coaster and Compass diesel campervans.
We're not sure you're this much of a cheapskate, but Z's legal team wants us to tell you that the minimum spend is 1 litre.
There is a 50 litre maximum fill per fuel up
You, unfortunately, can't use your JUCY Snooze room key or JUCY Cruise boarding pass to get this deal; it's for JUCY cars and campers only.
This deal is available across every Z petrol station in New Zealand.
Have you got any other ways to help me save on my New Zealand roadie?
As a matter of fact, we do! Check out our campervan deals and incredible car savings. Plus, while not a cash discount, we also save you a ton of time with our detailed itineraries, handy travel tips, and delectable campground recipes. Get inspired here.
We think you agree, our epic Z deal is a far more enjoyable gas pain reliever than Gaviscon or Mylanta – or no deal at all! Book your JUCY wheels online to get these fuel savings, or give our passionate crew a free call on 0800 399 736.
Enjoy your JUCY savings as you explore our fine country, and don't forget to tag us #jucyworld along the way!