10 responsible travel tips for New Zealand
New Zealand is a beautiful country. Let's keep it that way, by travelling responsibly and protecting the environment in every way we can.
Before you hit the road this summer, make sure you read through our responsible travel checklist. Following these simple responsible travel guidelines can help you to minimize your travel impact and make sure you leave New Zealand's natural environments as beautiful as you found them.
1. USE A TOILET
Human poo is toxic to wildlife and waterways. If water sources are contaminated by human faeces, diseases can spread. As well as being toxic, human waste is unsurprisingly pretty gross for locals. Be considerate, do as DOC says, and 'poo in a loo'.
Our self-contained campervans – Condo, Chaser, Coaster, and Compass – all come equipped with a cassette toilet, which you can use when there is no public toilet around.
Public toilets are common in all New Zealand towns, even the small ones. They are typically flushing toilets that come with toilet paper and a sink for washing your hands. There are no toilets out in the bush, but you will come across long drops on most DOC or regional council walking tracks.
Tips:
You can use this Toilet Map to help you find the nearest place to do your business.
In more remote areas, jump at the chance to use toilets when you see them, even if you feel like you don't need to go. It could be a while until you see the next one.
Most major supermarkets, such as Countdown and Pak'n Save, have toilets inside. Public beaches, parks, and shopping centres also have toilet facilities.
If there's no toilet available, dig a hole 15-20 centimetres deep, at least 50 metres away from any water sources. Use only small amounts of unbleached toilet paper or leaves and cover up the hole before washing your hands well.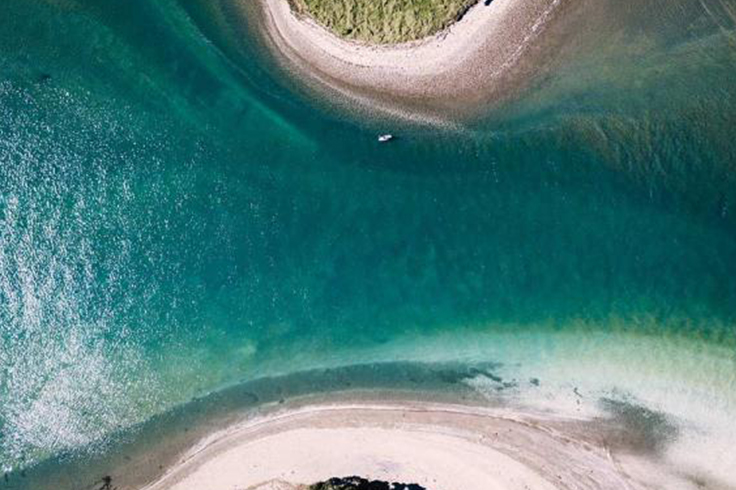 2. USE A NATURAL SUNSCREEN
Did you know that the sunscreen you wear could be killing coral reefs? Three fifths of the world's coral reefs have died in the past three years. We have to act NOW to save the remaining coral reef systems.
Sunscreen is a major contributor to coral damage. Up to 14,000 tons of sunscreen makes its way into our oceans each year – transported by our skin. Chemical sunscreens can contain ingredients such as oxybenzone and octinoxate, which are endangering ocean ecosystems. Hawaii made history by banning suncreens containing these chemicals, in a desperate attempt to protect coral-rich areas.
New Zealand doesn't have any such ban in place, but we do have a plethora of fabulous beaches, so it's up to you to take responsibility for choosing a reef-safe sunscreen. Even if you're nowhere near the beach, sunscreen can wash off your skin in the shower and make its way to the ocean, so reef-safe sunscreens are important no matter where you are.
When buying sunscreens, avoid any that contain:
Oxybenzone
Octinoxate
4-methylbenzylidene camphor
Octocrylene
Para-aminobenzoic acid (PABA)
Methylparaben
Ethylparaben
Propylparaben
Butylparaben
Benzylparaben
Triclosan
Natural, reef-safe sunscreens most commonly use zinc oxide as an active ingredient. Zinc oxide forms a natural barrier against the sun and provides effective UVA and UVB protection. As well as being better for the ocean, these sunscreens are also better for your skins than chemical sunscreens. If you have sensitive skin or skin conditions, you will most likely find these much better for your skin.
Natural non-nano zinc based sunscreens are widely available in New Zealand pharmacies. Look for:
Oasis – A sunscreen specifically designed for New Zealand's harsh sun.
There are also several awesome online stores that stock natural sunscreen:
Oh Natural – A great go-to shop for all your natural and zero-waste health and beauty products.
My Sunshine – This product has an inspiring story. It's a natural zinc sunscreen made by an Auckland mum. Free shipping!
These are New Zealand-based businesses, so typically only take a couple of business days to ship products to you.
3. STAY ON THE TRAIL
Kauri dieback disease is one of the greatest conservation threats in New Zealand right now. There is no known cure, so this microscopic fungus that is killing off our kauri trees HAS to be contained. There is no other option if we want to save our mighty, precious kauris.
When hiking around New Zealand, make sure you stay on the trail. Veering off the track can spread the dieback disease – even a speck of dirt can transfer the disease from one location to another. At the start of many walking trails, you'll find disinfectant stations where you can scrub and disinfect your shoes. Be sure to use the sprays provided and do your part to help stop the spread of the disease.
Walking off marked trails can also damage delicate root systems of kauri and other trees, so always admire our great flora from the track.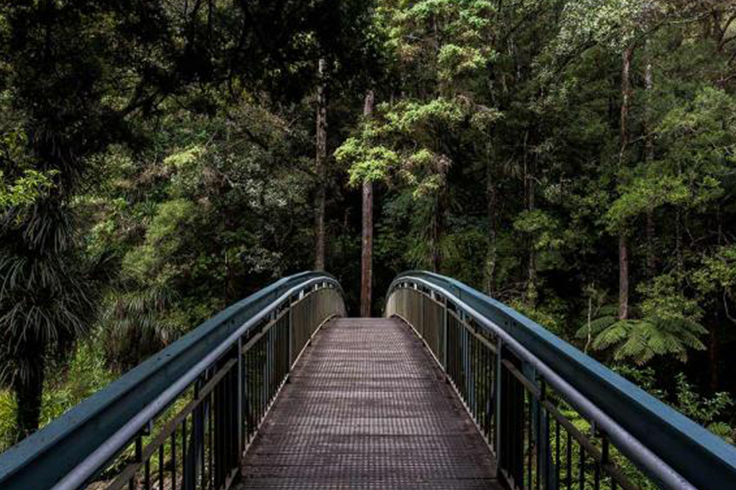 4. DON'T LITTER
This one seems obvious – we've all been told to pick up our rubbish since we were in primary school. However, litter persists as one of the biggest environmental problems caused by freedom campers. If you slept over at a friend's place, you probably wouldn't leave a pile of rubbish on their living room floor when you left. It's the same when you freedom camp in New Zealand – be a respectful guest and dispose of your rubbish responsibly.
New Zealand has plenty of wilderness areas – this is the best thing about our wonderful country. This does mean that there might be times when you don't have access to a bin or recycling centre. In these instances, make sure you collect all your rubbish and carry it with you until you get back to the nearest town.
5. RESPECT WILDLIFE
New Zealand's wildlife is fascinating and adorable. It's also precious and vulnerable. Respect our wildlife with a few key guidelines:
Look after our native wildlife by respecting their space and keeping your distance.
You should also refrain from feeding any wild animals (this can mean keeping a close eye on your food around kea. The cheeky parrots are excellent thieves).
If you're travelling with a dog, be very careful about where you walk. Dogs can hunt and kill vulnerable bird species, like the dotterel which nests in the open on beaches. Dogs can also frighten seals and put pups at risk of being crushed by panicked adults.
If you come across roped off areas on beaches or other outdoor areas, steer clear – it might be a nesting site.
6. TAKE REUSABLE BAGS, CUPS, AND CUTLERY
Make yourself a little eco-friendly travel kit and take it everywhere with you.
Essential items are:
A reusable coffee cup, like a keep cup
A shopping bag – plastic bags are now banned in New Zealand's supermarkets, so be sure to take your own reusable bag. We also recommend taking reusable produce bags to the supermarket, so you don't need to put your fruit or vegetables in plastic.
A reusable cutlery set. When waiting in airports, bus stations, or grabbing takeaways while on the road, you'll often be offered plastic knives and forks to eat with. Say no to the disposable plastic items and take your own bamboo set.
Tupperware – on that note, Tupperware containers are awesome too. Most New Zealand food joints are happy to put your takeaways into your own container, rather than a single-use plastic or polystyrene one.
If you find yourself thirsty for a coffee or hungry for takeaways and you don't have reusable containers on you, just take an extra 10 minutes to sit down and enjoy a meal in a café or restaurant, instead of taking it away.
Here are a few great places to buy reusable items:
Eco Warehouse has a whole camping and outdoors section on their website that includes reusable drink bottles and coffee cups, plus stainless steel lunchboxes, stainless steel straws and a whole bunch of other environmentally friendly goodies.
Kathmandu has an awesome travel section where you can find durable drink bottles and stainless steel camping cutlery that will serve you for a long time.
7. USE NATURAL BATH PRODUCTS
Here's a hot travel tip – buy a shampoo bar. You can use one single shampoo bar to wash your hair, face, body, and even clothes in a pinch. It's compact and easy to carry, it can't spill, and the best part of all – there's no plastic bottle involved.
If you use a shampoo or soap bar made from natural ingredients, such as those by Dirty Hippie, you're also doing our waterways a favour. No nasty chemicals means these products are safer for you and the environment.
Regardless of the soap you're using though, you should be careful about letting suds get into rivers and streams. When you're on the road, if you need to wash yourself, your clothes or dishes while camping in the bush, make sure you do so well away from any waterways, and let your used water drain into soil so it can be filtered.
In JUCY campervans, you can do your dishes in the vehicle kitchen. The holding tank captures the grey water which you can dispose of safely in approved dumping stations.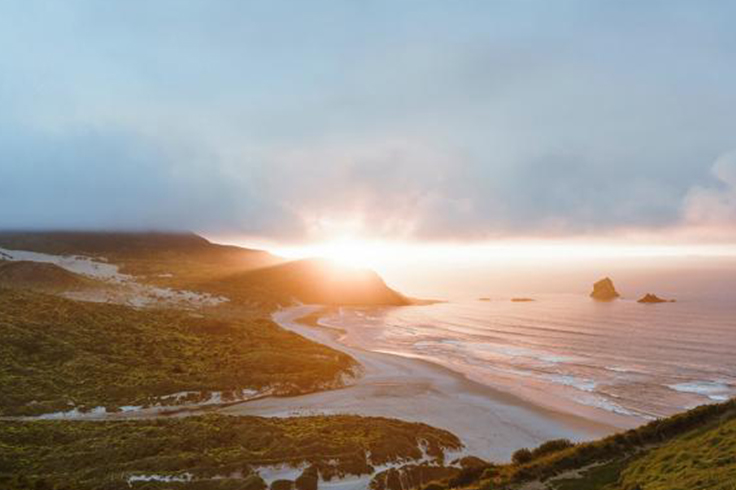 8. SHOP AND BOOK LOCAL
Support New Zealand businesses and shop local while you're here. When you shop local, more of your money stays in the community. Small business owners are usually passionate about their product, so supporting them means they can continue bringing diverse, quality products into the market. Plus, it generally means a smaller energy and resource footprint.
New Zealand has many great markets, where you can find locally-made arts and crafts. These make much more sustainable and meaningful gifts or souvenirs than generic, mass-produced items imported from overseas.
Supporting local businesses is also an awesome way of travelling sustainably.
We're very proud that JUCY is New Zealand owned and operated. We have a diverse team of staff with our headquarters in Auckland and branches in Auckland, Christchurch, and Queenstown. Not only does this mean that you get to enjoy true Kiwi hospitality with us, but it means we're always on hand when you need us.
As well as choosing local, we recommend supporting businesses who are committed to environmentally friendly ways of operating. Look out for Qualmark ratings. Tourism New Zealand awards businesses bronze, silver, or gold Qualmark ratings based on commitment to sustainability. By choosing businesses with a gold status, you can be sure that you are travelling with a business that has the best interests of the environment and people at its heart. This makes it easier to travel without having to compromise on your ecological values.
9. DRIVE SMART
Road tripping around New Zealand is one of the best ways to see the country. However, it will send your carbon footprint through the roof - around 20 percent of New Zealand's emissions come from transport. Do what you can to reduce your fuel consumption while driving.
Reduce your speed on the open road
Don't idle - switch off your engine when stopped
Empty your grey water tanks regularly if you're travelling in a campervan. This will help reduce your fuel consumption which is better for the environment and your wallet!
Another aspect of responsible travel is driving safely. In New Zealand we drive on the left, and roads can be narrow and windy. This can be difficult for international visitors, especially if they have never driven a campervan before.
Driving safely is part of the 'Tiaki' promise we encourage visitors to make when they come to New Zealand. 'Tiaki' means guardian in Maori, and it's all about caring for our country. Making sure you know the road rules, staying on the left side of the road, driving to the road conditions, and taking regular breaks are all part of making sure you and others stay safe on our roads.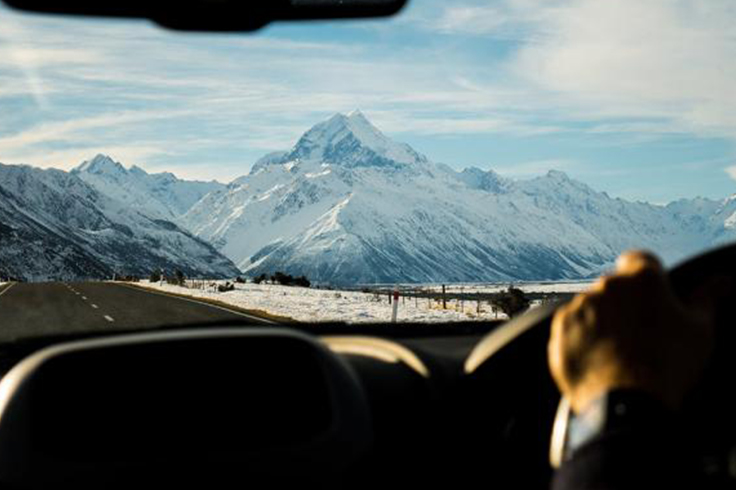 10. GET INVOLVED
Keep an eye out for volunteering opportunities. Beach clean ups or tree planting days are happening more frequently in our major cities, and you could easily take part. This is a fabulous way of giving something back to New Zealand, and it will give you a real sense of community.
Two awesome orgs often hosting beach clean ups:
Or you can search for clean up events on Facebook.
DOC also runs volunteer programs that tackle a range of conservation issues. You might need to be fit and dedicated though. Some of their volunteer projects involve spending several weeks on islands off the coast, which is the ultimate Kiwi adventure, but not for the faint of heart!
If you don't have the time to volunteer, you can contribute to tree planting and travelling carbon neutral by donating to Million Metres Project, which aims to restore trees and plants to New Zealand's streams and rivers. At JUCY we offer you the chance to travel carbon neutral by adding a donation of $1.20 a day to your hire. We're proud that our JUCY customers have helped to plant hundreds of trees.
HERE AT JUCY WE'RE COMMITTED TO RESPONSIBLE TRAVEL, MAKING GREEN MUCH MORE THAN JUST THE COLOUR OF OUR VEHICLES! FIND OUT MORE ABOUT OUR JUCY GIVES INITIATIVE, OR GET IN TOUCH WITH US TODAY TO LET US KNOW WHAT WE CAN DO BETTER.