5 easy road trips out of Sydney that will spark your wanderlust
One of the best things about living in Sydney is how easy it is to go on an epic campervan road trip adventure over a weekend.
Whether you're looking to soak up city culture, fill your tummy with delicious delights, or catch some amazing surf, there are some awesome places to explore within reach of Sydney. All you need is a JUCY camper to get you there!
So, next time you're casting about for a weekend plan, why not hit the road with a JUCY campervan hire to one of these five easy road trips from Sydney. Plus, pick up easy from JUCY Sydney Airport.
1. SYDNEY TO JERVIS BAY
Drive time: 2.5 – 3 hours
How does swimming with dolphins this weekend sound? If you're lucky, that's what you could be doing just three short hours' drive south of Sydney. Pods of dolphins often frolic around Hyams Beach. We couldn't resist diving right in, snorkels on and GoPro in hand to get a better look! But don't worry if the friendly residents aren't around when you visit, because you can still paddle board, kayak or sail around the beautiful shores of the area all weekend.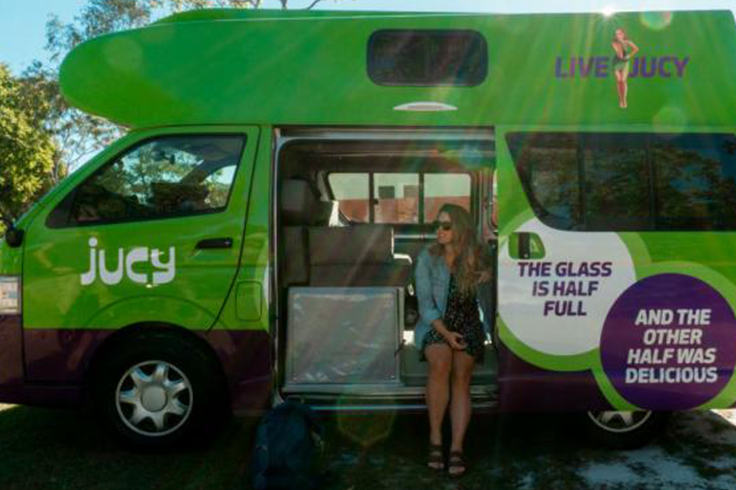 2. SYDNEY TO CANBERRA AND THE ACT
Drive time: 3.5 – 4 hours
Australia's capital city is often overlooked as a road trip hot spot. As it's so close to Sydney though, you'd be silly to not visit at least once. When you arrive in Canberra, park up in any of the city car parks and start exploring all the sights like Parliament House, the National Museum of Australia and Lake Burley Griffin. If you want to see more of the ACT's beautiful landscape, head out to Tidbinbilla Nature Reserve to spot kangaroos, koalas, wallabies, platypus and turtles. You can even visit NASA's Canberra Deep Space Communication Complex - just 45 minutes' drive from the city centre!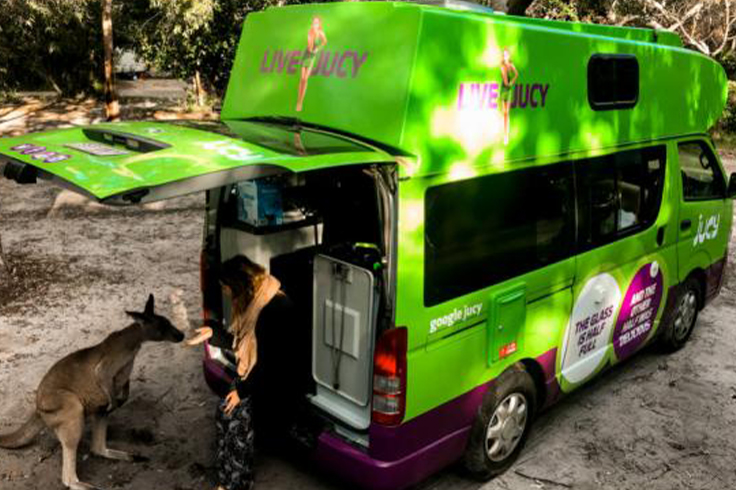 3. SYDNEY TO BYRON BAY
Drive time: 8.5 – 9 hours
You might need to make this a long-weekend, but it's hard to beat this road trip. Who doesn't want to wake up to the views of Byron Bay lighthouse and enjoy a typically Aussie brunch with a sea view? The drive from Sydney – while straightforward – is long, so make sure to have a road trip buddy to share the load with and take plenty of rest stops. Once you've arrived and checked into your campsite, you'll be able to discover why so many sun seekers flock to the shores of stunning Byron Bay.
4. SYDNEY TO BLUE MOUNTAINS
Drive time: 1.5 – 2 hours
Pack your hiking boots because you're in a for a weekend of great trails and even better camping! Start the weekend taking in the stunning scenery of New South Wales' most loved mountain range. See all the iconic sights like The Three Sisters, Wentworth Falls and Sublime Point, or challenge yourself on the nine-hour Mount Solitary trail which will have you walking through lush forest valleys and scrambling over rocks to the peak. There are plenty of free campsites, such as Blackheath Glen Reserve and Old Ford Reserve, so while visually rich this is a budget-friendly weekend trip.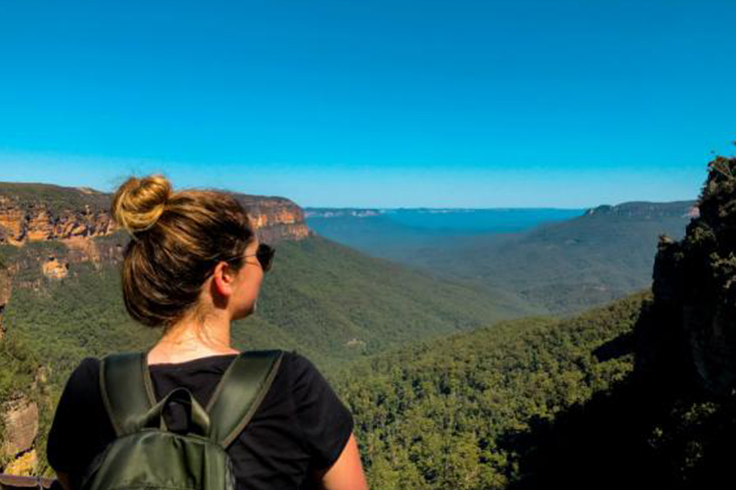 5. SYDNEY TO NEWCASTLE
Drive time: 2 -2.5 hours
Spend a weekend in Newcastle, and you'll see why it holds a special place in many Australians' hearts! Leave early on Saturday morning and head straight to Darby Street for a strong coffee and scrumptious brunch. Then browse the stylish boutiques next door, before hitting Merewether Beach for some awesome surf, or a dip in the huge ocean pool.
ALL YOU NEED TO MAKE ANY OF THESE ROAD TRIPS HAPPEN IS A FLASHY SET OF FOUR WHEELS! JUCY HAS JUST THE THING. CHECK OUT OUR RANGE OF VEHICLES AND SET YOUR NEXT ADVENTURE IN MOTION.
Nikki Canning is the freelance writer and co-founder of the adventure travel blog, The Two Travelled. She recently swapped London for Sydney, and has been road tripping around Australia every spare weekend she gets. Follow her adventures on @nikkitravelled.