A 3-Day Sydney To Jervis Bay Campervan Road Trip

The Long Weekend Camper Trip You Deserve on a Sydney to Jervis Bay Road Trip
Ready for a long weekend adventure to disconnect from the world? Join us on a life-affirming Sydney to Jervis Bay road trip.
Thinking of a Sydney to Jervis Bay road trip? Sweet, we've got alllll the tips for you! Jervis Bay is energising, exciting, and exotic. It's the life reset 2021 demands, where eye-popping scenery, wandering wildlife, and fun activities give you the life reboot you need.


Day 1: Sydney to Jervis Bay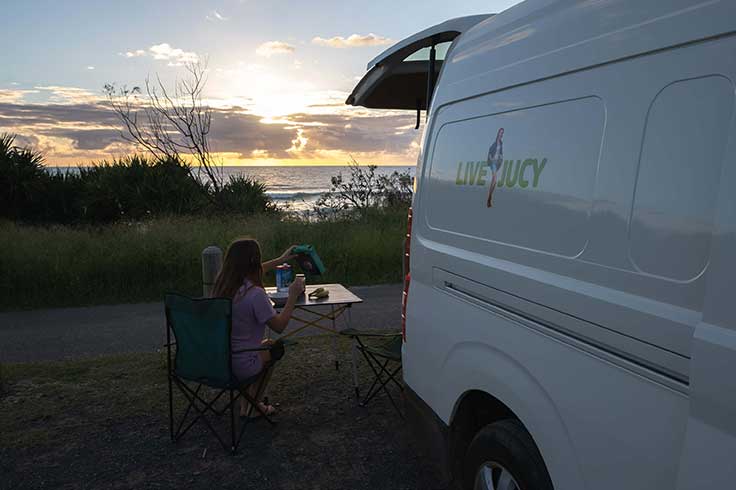 Photo by: Destination NSW
Your epic JUCY camper long weekend starts at our Sydney Airport branch. We love being the launching pad for new adventures; that's why we aim to get you on the road for your Sydney to Jervis Bay road trip as quickly as possible. As much as we'd love to hang, we know we're not your priority; it's Jervis Bay! Aahh, squeaky white sand, water the colour of Bradley Cooper's eyes (swoon), and nature that reminds you how amazing it is to be alive.
Grand Pacific Drive is an hour from Sydney. This 140-kilometre coastal route is lined with picture-perfect beaches, rockpools, and quaint villages.

While you can make it to Jervis Bay in one go, there is a range of epic stopovers en route. Sea Cliff Bridge is up first, an hour into your Sydney to Jervis Bay road trip. This 665-metre bridge gifts you stunning scenery, and if you're lucky migrating whales from the viewing platform (from June to November). The vistas from Sea Cliff Bridge are more dramatic than an episode of MAFS!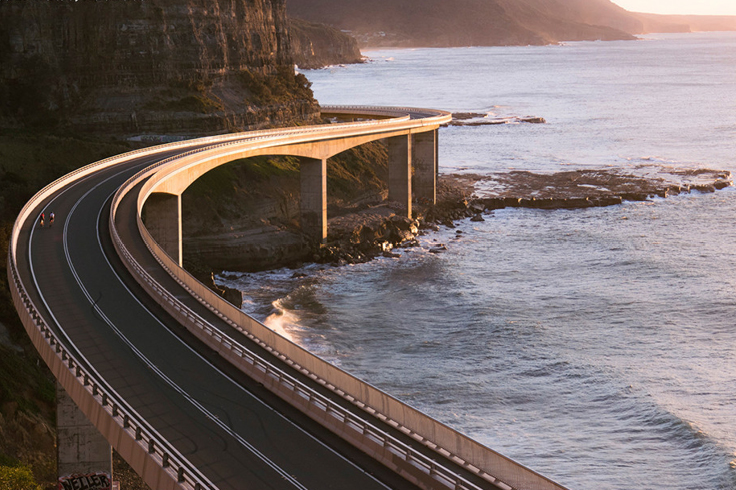 Photo by: Destination NSW
Don't get settled back into your JUCY camper seat just yet: it's only 20-minutes until the Sublime Point Lookout, perfect for outstanding Wollongong coastline views. Take this opportunity to sneak a road trip snack from your JUCY camper fridge, too. If you'd like to reaaalllly stretch your legs, the 45-minute Sublime Point Walking Track offers 1000-odd steps down to Austinmer!
Drive a further 30 minutes south to Wollongong's Flagstaff Point. Grab some nom-worthy fish and chips at Nonabel to enjoy at the lighthouse. Actually there are two lighthouses here, only a 5-minute walk apart.
Your Grand Pacific Drive adventure continues to the coastal town of Kiama. Kiama blows. Well, at least the wondrous phenomena of their blowhole does. Kiama also offers artsy vibes, plus four ocean pools for a quick dip.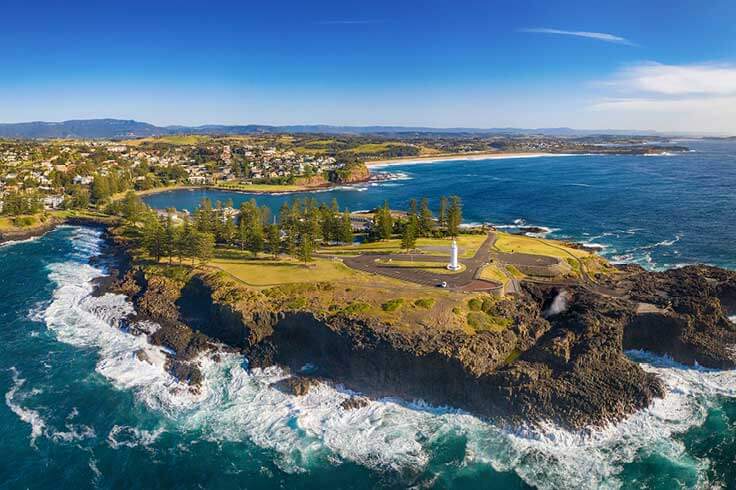 Photo by: Destination NSW
Nearly there, but do not pass the Berry donut van, serving hot doughy delights for 55 years! It's an hour from here to the life-is-good vibes of Jervis Bay.
It's a Jervis Bay crime (perhaps not prosecutable) to not initiate yourself with a walk along the famous white-sand beaches or a swim in the soul-soothing turquoise waters. Bonus points for both. There are 16 (yep, 16!) beaches to choose from. Hyams Beach is the 'whitest sand in the world' Guinness World Record holder, though we love Murray's. The sand seems as white, plus resident wallabies work a classic bait and switch, stealing your snacks while you snap a pic of their sibling.
The best regional camping spot is within Booderee National Park. Green Patch is a JUCY fave, not just because it's secluded and close to the beach, but because kangaroos hang around at dusk and dawn. They say three's a crowd, but is that true if your third wheel is a 'roo? Alternatively, the waterfront Jervis Bay Holiday Park offers direct access to Jervis Bay.
Ps. If you've hired a JUCY car, consider booking a safari tent at Paperbark Camp.
Day 2: Jervis Bay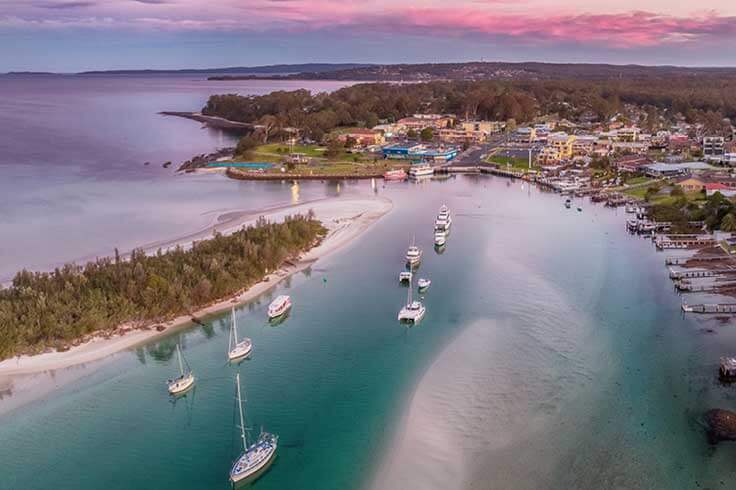 Photo by: Kramer Photography
Rise and shine for a wild day. The Jervis Bay region is teeming with wildlife options: mammal, marine, avian, reptilian? You choose!
Discover so much on foot, or get adventurous and kayak, paddleboard, swim, fish, or boat! You can also connect with the indigenous culture, explore the arts scene, or support the locals with a boutique shopping splurge. Is it a tax write off if the economy needs it? Asking for a friend.
If you feel like some Australian critter lovin', head to Booderee National Park to spy kangaroos, wallabies, wombats, and echidnas. Munyunga Waraga Dhugan is a solid walk (aka Murray's Beach Walk). It's a 5km beach trail with panoramic views and cultural points of interest.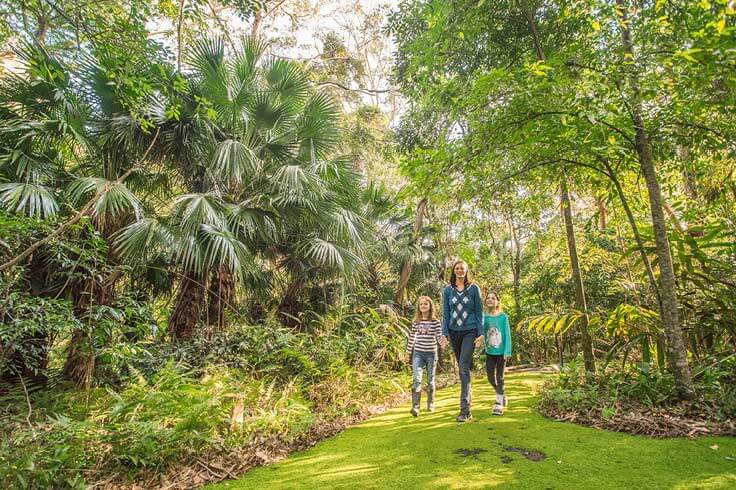 Photo by: Dee Kramer
Alternatively, enjoy the dramatic sea cliffs of the Gosangs Tunnel, a 1.5-hour trail that includes sights that sound Disney-like - Lobster Bay, Mermaid Inlet - along with Aboriginal cultural heritage. You'll need to crawl through a 10m tunnel! Fun - unless you're claustrophobic!
The resident bottlenose dolphins ensure a good time. Jervis Bay Wild have a regular cruise. Or you can swim with humpback whales and seals if you're visiting Jervis Bay from June to November.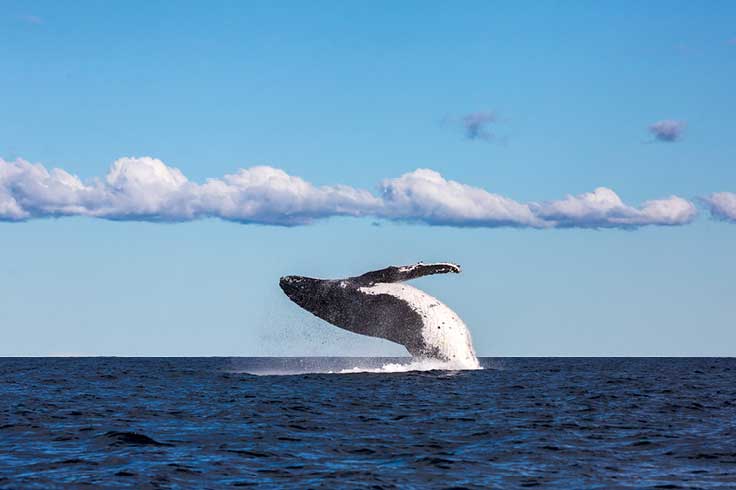 Photo by: Jordan Robins
Day 3: Jervis Bay to Sydney
A more leisurely day may suit your last day. And by leisurely, we mean, stuff your faces with Jervis Bay culinary noms.
Start with a delectable breakfast in Huskisson at 5 Little Piggies. Walk off the zucchini fritters on the Huskies part of the Round the Bay Walking track or around the boutique stores.
Slow down the inevitable end of this epic long weekend with a light lunch at the Hyams Beach Store. Or opt for pub grub at the Huskisson Hotel, with their fishwich a winner, along with the stellar view. Yum!
For the drive home, return via the Grand Pacific Drive or pass through the charming Southern Highlands. Use the last of your campervan supplies with a picnic at the Jellore Lookout or pick up a bottle to take home from Centennial Vineyards in Bowral.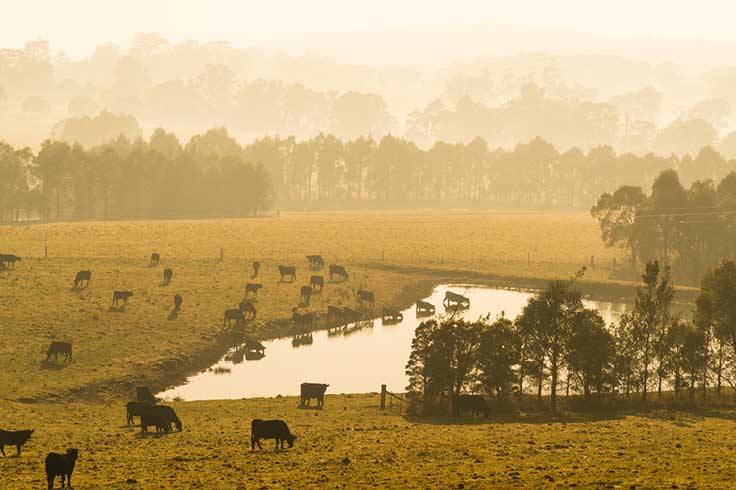 Photo by: Destination NSW
Return your JUCY wheels to our Sydney branch. Opt for our late check-out if you need more time. If you'd like a free ride to the airport, the last shuttle runs 30 minutes before we close. We love our shuttle ride time to yarn with you on how your JUCY Sydney to Jervis Bay road trip went.


Wondering how on earth you've missed doing this Sydney to Jervis Bay road trip before now? Welp, we've laid it all out for you, all you need to do is reserve your JUCY campervan and car rental! Too easy: call us on 1800 150 850 or click BOOK NOW on here.
Book your JUCY car or campervan rental from Sydney to road trip the JERVIS BAY.