Brisbane to Sydney road trip itinerary
AUTHOR: PETRINA DARRAH
The Pacific Highway is a highlight reel of Australian beaches and aquatic activities. Driving from Brisbane to Sydney is a distance of about 900 kilometres, which translates into 12 hours driving time, roughly two weeks of adventure, and countless moments spent absorbing the beauty of beaches, sunrises, and the uncomplicated life on the east coast of Australia.
Here's where to stop, stay, and play when you road trip from Brisbane to Sydney with a JUCY Australia campervan hire.
ESSENTIAL DETAILS
Brisbane to Sydney drive time: 10 hours.
Number of days needed: 12-14 days
How to get from Brisbane to Sydney: Get a cheap campervan rental with JUCY to travel from Brisbane to Sydney. You'll have more freedom to find campgrounds near the beach, and wake up next to the view. You'll probably follow the Pacific Highway (A1) most of the way but we recommend taking plenty of detours and smaller roads as well - follow your curiosity!
Top sights to see on the way:
Stradbroke Island
Gold Coast theme parks
Byron Bay lighthouse, Byron Bay.
Captain Cook's Lookout, Nambucca Heads.
Queen's Lake Nature Reserve, Port Macquarie.
Tomaree National Park, Port Stephens.
Box Head Track, Central Coast.
BRISBANE TO GOLD COAST
75 km - 1 hour
The Gold Coast is flashy, beautiful, and fun. Stop here for a night or two to take in some of the big-ticket tourist items in Australia.
WHAT TO DO IN THE GOLD COAST
WHERE TO STAY IN THE GOLD COAST
The entire Gold Coast is adorned with gorgeous beaches, so you have a vast array of options when it comes to choosing a place to stay. We recommend basing yourself at Ingenia Holidays Kingscliff, a holiday park with a range of accommodation options. It's an excellent base for exploring the coast, as it's set among 10 acres of subtropical gardens and near to some of the more secret - that means quieter - Gold Coast beaches.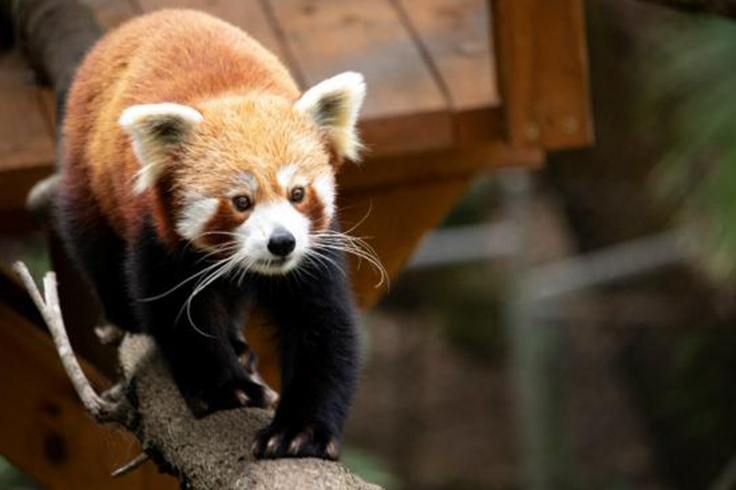 GOLD COAST TO BYRON BAY
95 km - 1 hour 15 minutes
Fun fact - Byron Bay is the easternmost point of Australia. It's also the boho capital of Australia - you'll love the creative, welcoming vibe. There are plenty of beachy activities to take advantage of, as well as creative markets where you can find some of the best local produce or unique souvenirs.
WHAT TO DO IN BYRON BAY
Take some surf lessons with Mojosurf.
Head to the Byron Bay Lighthouse early in the morning to catch sunrise, and possibly spot dolphins playing in the ocean.
Between June and November looks for passing humpback whales from the Captain Cook Lookout.
Shop at the Byron Bay Artisan Market or Byron Bay Farmer's market.
Snorkel at Julian Rocks.
Visit the beach at Arakwal National Park.
WHERE TO STAY IN BYRON BAY
The First Sun Holiday Park is right by the beach and close to the centre of town. It's a comfortable and convenient place to park up for a night or two.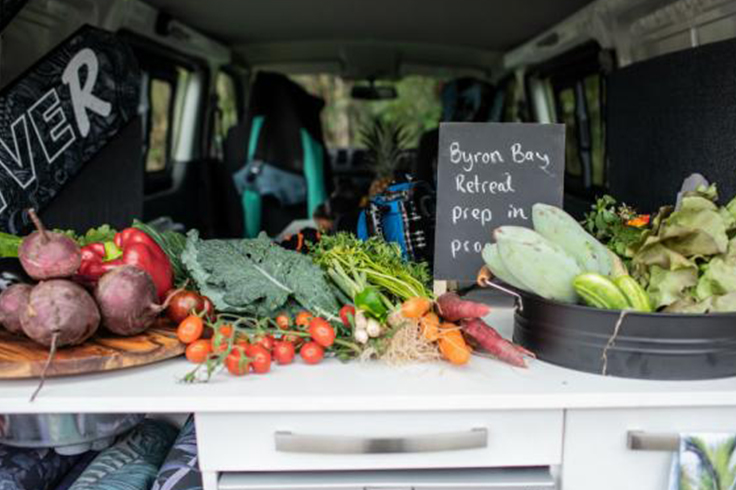 BYRON BAY TO MINNIE WATER
230 km - 2 hours 30 minutes
The tiny coastal town of Minnie Water is a calm place to stopover for a night when driving the Pacific Highway. Surrounded by Yuraygir National Park, the village comes alive in spring when many of the 120 species of wildflower in the area come into bloom. It's a quiet place to get away from the Pacific Highway for a night.
WHAT TO DO IN MINNIE WATER
Fish straight from the rocks by the beach.
Go on the Rocky Point Walk and explore tidal pools.
Swim in the calm Minnie Lagoon.
WHERE TO STAY IN MINNIE WATER
Illaroo Campground has an excellent price to beauty ratio. This is an exceptionally scenic campsite, which is quiet, scenic, and just a stone's throw from the beach.
MINNIE WATER TO NAMBUCCA HEADS
150 km - 2 hours
Nambucca Heads is something of a hidden gem. With a chilled country feel, it's the perfect place to stop for a surf break. There's plenty of natural beauty to enjoy, from deserted beaches to the glittering estuary and the nearby rainforest.
WHAT TO DO IN NAMBUCCA HEADS
Walk the V Wall. Known as the outdoor gallery of Nambucca Heads, this sea wall consists of many brightly-decorated rocks, painted with sweet and inspiring words or even touching memories. If you're feeling creative, you can even add your own!
Walk the Nyambagga walking trail. This coastal walkway runs from Wellington Rock to Shelley Beach and will give you lots of pretty views of the area. At 1-2 hours, it's a great way to spend an afternoon.
Walk up to Captain Cook's Lookout to get views of the river, estuary, and surrounding beaches.
WHERE TO STAY IN NAMBUCCA HEADS
The Ingenia White Albatross Resort is set around a peaceful tidal lagoon. From here you can explore Nambucca's sun-drenched headlands via a river cruise, swim, or other water activity.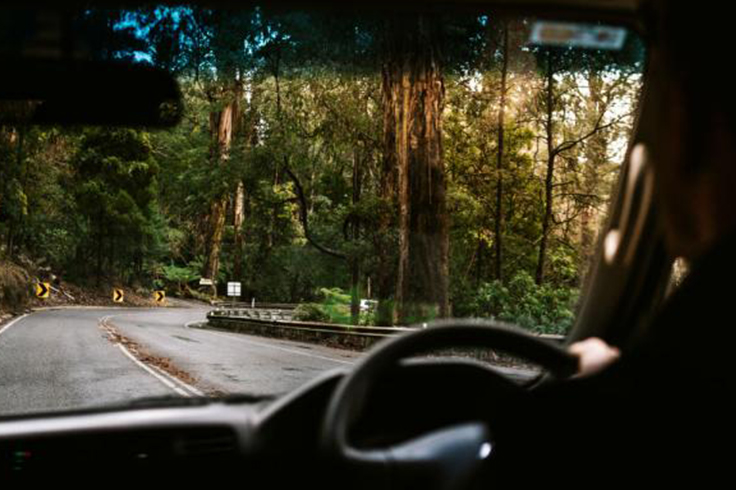 MINNIE WATER TO PORT MACQUARIE
250 km - 3 hours
Port Macquarie is a pleasant mix of cosmopolitan and naturally beautiful. You can explore the gorgeous beaches in the area by day and the local bars by night.
WHAT TO DO IN PORT MACQUARIE
Stroll along the breakwall and admire the brightly painted rocks along the way.
Check out the 9-kilometre Coastal Walk running from Town Beach to Tacking Point Lighthouse.
Visit the Queen's Lake Nature Reserve and see if you can spot koalas in the gum trees.
WHERE TO STAY IN PORT MACQUARIE
One of the top spots to stay in Port Macquarie is just 20 minutes south of the town. The Big4 Bonny Hills Holiday Park is perched right on the edge of the beautiful Rainbow Beach. Bonny Hills is more relaxed than Port Macquarie, so you can enjoy a laid-back beach holiday while still being within easy driving distance of the town.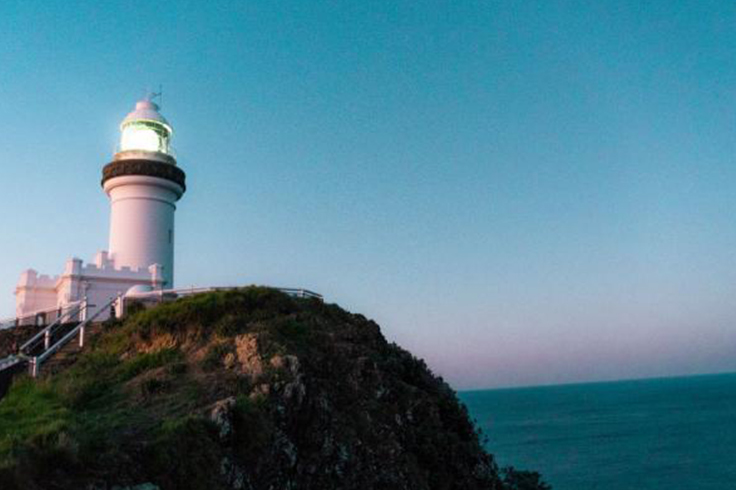 PORT MACQUARIE TO PORT STEPHENS
250 km - 2 hours 40 minutes
Port Stephens is another laid back beach region and one of the last places to stop on the road trip from Brisbane to Sydney.
WHAT TO DO IN PORT STEPHENS
Climb Mount Tomaree to get the best views of the area.
Stroll through Tomaree National Park.
WHERE TO STAY IN PORT STEPHENS
Close to yet another stunning Australian beach is Ingenia Holidays One Mile Beach. This campground is perched right on the edge of the water. This prime location in Port Stephens makes this a desirable campground and an excellent base for exploring the surrounding bays and nature reserves.
PORT STEPHENS TO SYDNEY
215 km - 3 hours
From Port Stephens, you can cruise south through Newcastle and the Central Coast before arriving in Sydney.
WHAT TO DO ON THE CENTRAL COAST
Stop at Snapper Point Lookout.
Walk the Box Head Track.
WHERE TO STAY IN SYDNEY
If you're dropping off or picking up your vehicle in Sydney, you need a comfortable place to stay. Whether it's the end of a long road trip and you need to recuperate, or you're just gearing up to set off, Ingenia Sydney Hills is a great spot away from the stress of the city. Only an hour's drive from the CBD, this campground is a great base for exploring Sydney's beaches, or even the Blue Mountains.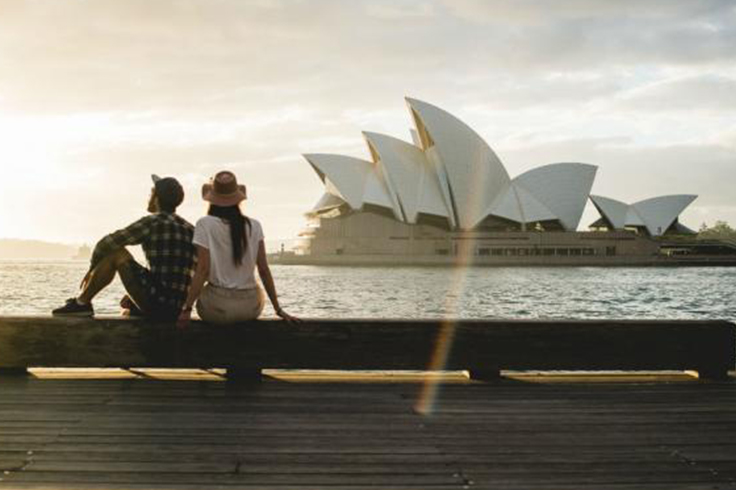 MORE BRISBANE ROAD TRIPS
Can't get enough of travelling Australia's east coast? Check out these Brisbane campervire or car rental road trip itineraries as well.
YOU'LL HAVE 10 TIMES THE FUN ON THE ROAD WITH A JUCY CAMPERVAN! BOOK TODAY.
Petrina Darrah is a freelance travel writer from New Zealand. Check out more of her work at petrinadarrah.com.