Travelling Australia's East Coast: Cairns to Brisbane Road Trip Itinerary
Travelling from Cairns to Brisbane is one of the best campervan road trips you can take in Australia. Along this stretch of coast, you'll come across dazzling beaches, fairy-tale waterfalls, and secret swimming spots that will refresh your body and soul.
Here's a detailed Cairns to Brisbane road trip itinerary that takes in the best sights along the east coast of Australia with your JUCY rental.
DAY 1: CAIRNS - ATHERTON TABLELANDS - RAVENSHOE
Pick up a JUCY rental from JUCY Cairns Car and Campervan Hire depot. Make your first stop out of Cairns Kuranda, a mountain village located in the tablelands. One of the highlights of this town is accessing it. One option is via a cable car which takes you up/down the mountain with breathtaking views, or there is the scenic railway line. Check out the local markets selling food, clothes, and art. Barron Falls is an impressive waterfall only a 10-minute drive from the main town area.
Then venture deeper into the Tablelands towards the Millaa Millaa area. Along the way, you will be greeted with views over sugar cane crops. Visit the serene Milaa Millaa falls, which has small and thin strands of water falling side by side next to each other, making for some great Instagram shots. The falls are also located right next to the carpark so if you can't be bothered hiking, then this is the place for you. There is also a waterfall circuit drive within this area if you're keen to see more falls. This is around 20 kilometres or so round trip (driving) to complete the circuit. The other falls in the circuit are; Zillie Falls, Ellinjaa Falls, Pepina Falls and Mungalli Falls.
Next, head to the campsite in Ravenshoe. The town is the 'Highest in Queensland' with an elevation of 930 metres and lays claim to the 'Highest Pub in Queensland'. The campsite here is amazing, situated right next to an old railway track with some vintage trains stationed there.
Overnight stay: Ravenshoe Railway Caravan Park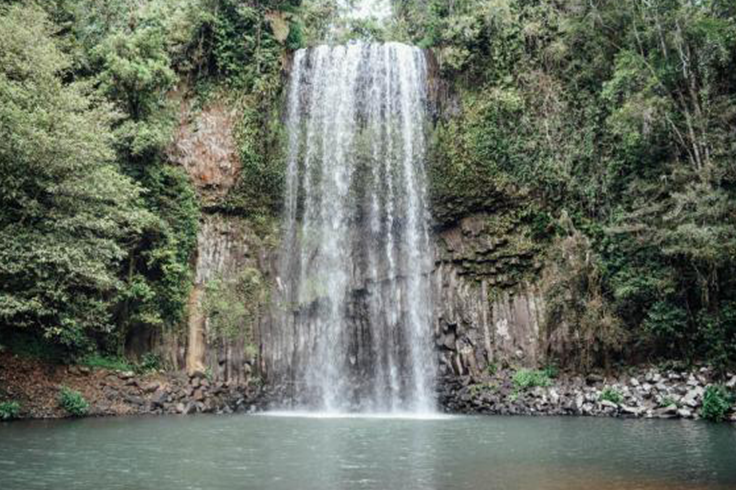 DAY 2: RAVENSHOE - TULLY GORGE - MISSION BEACH
The natural infinity pool located in the Tully Gorge National Park is one of the highlights of an east coast road trip.
From Ravenshoe head toward the 'Tully Falls Lookout', then you'll have to be adventurous to find the infinity pool. Please, when doing this walk be responsible and careful, it is very safe if you stick well behind the cliff face, don't do anything ridiculous just for a photo. To get to the natural pool:
Head to the lookout from the Ravenshoe way and there will a 500-metre walk.
Walk to the end where there is a sign saying "end of walk".
Walk down the stairs towards the creek and head through the Bush/scrubs by the creek side on your left (or the direction of the way you came).
When you get to the end cross towards the other side of the creek.
Climb over the rocks and you will see the place with the infinity pool and look out.
Next, make your way to Mission Beach, which is a two-three hour drive. On the way, stop by Etty Bay which is well-known thanks to the cassowaries roaming the beach. They are quite a strange animal and definitely one you most likely will have never seen before. The beach is also quite beautiful so if you're looking to chill for an afternoon then this is a great spot. Finally, head to Mission Beach to set up camp for the night. The beach here is beautiful and is a great spot to meet other backpackers. It is also a great location to skydive, so if you're wondering what location in QLD you should jump, this place is perfect. Bingil Bay Campground has 7 sites located right on the beachfront, or if that's full the Bali Hai Tourist Park is another great spot.
Overnight stay: Bingil Bay Campground or Bali Hai Tourist Park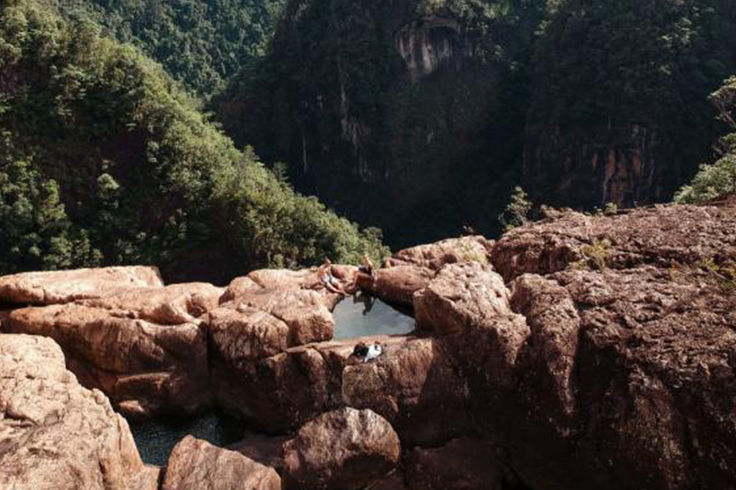 DAY 3: MISSION BEACH - INGHAM
Ingham is a good base for visiting Wallaman Falls, and there are a few stops along the way including the towns of Tully and Cardwell.
Tully is known as the wettest town in Queensland, receiving an insane amount of rain each year. The 'Golden Gumboot' is a huge gumboot located in the town centre which celebrates this fact. You could walk inside the gumboot where you were given some information via pictures and signage as to some of the biggest rainfall incidents and the aftermaths of floods.
Stop in Cardwell to see the famous Cardwell Spa Pools, a natural swimming hole located just out of the main town area that blew up in 2016 when the location was revealed on Instagram. Since then it has become a must do on the east coast of Australia. It's a beautiful long and thin creek with a very light blue shade of freshwater located in the middle of the bush. There are no crocodiles so it makes for a great place to swim.
We then moved on to the town of Ingham. This is a small town and the closest to 'Wallaman Falls' so is a great spot to stay for a night before you venture to the falls.
Overnight stay: Ingham Tourist Park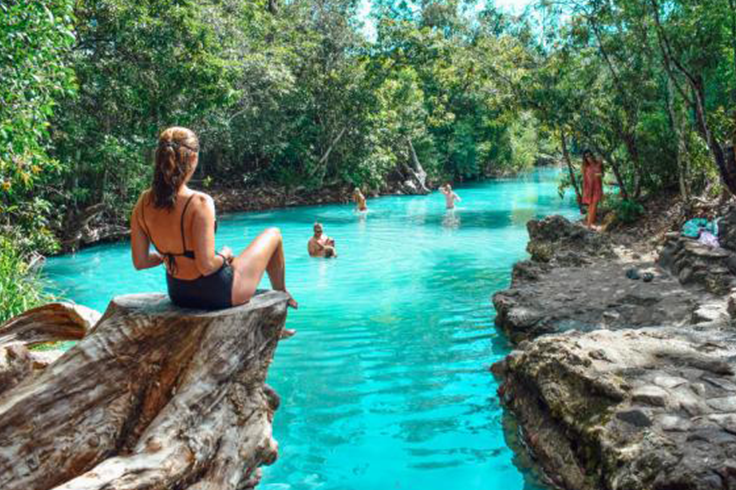 DAY 4: INGHAM - TOWNSVILLE
Wallaman Falls is the highest single drop waterfall in the whole of Australia, at a staggering height of 268 metres. It's about a one hour drive from Ingham so make sure you give yourself plenty of time to get there before the middle of the day when it'll be super hot. The walk to the bottom of the falls only takes around 45 minutes. When you reach the bottom you are greeted with a deluge of misty water. The waterfalls height and power will leave you feeling so minuscule in comparison. There is also a pool beneath the falls where you are able to swim, but the water is quite chilly. The hike back up to the top of the falls is strenuous, make sure you are physically fit or have plenty of breaks along the way.
After visiting the falls, start driving toward Townsville, a small coastal town in the heart of North Queensland. There is an impressive hill lookout known as Castle Hill, which many people flock towards hoping to catch a beautiful sunset or sunrise. There is also the main strip along the beach known as 'The Strand' which offers beachfront picnic spots and restaurants.
The Bush Oasis campsite located just outside of Townsville has a heated pool and spa, making it one of the most luxurious budget places to stay on the east coast of Australia!
Overnight stay: Bush Oasis Caravan Park
DAY 5: TOWNSVILLE - AIRLIE BEACH
The Whitsunday Islands are around a three and a half hour drive from Townsville. You can make a pit stop in Bowen along the way. When you're there, if you're looking to see the blue waters and chilled out beaches that the town is renowned for, head over to Horseshoe Bay. This is a small stretch of beach, with very limited tourists as well as some sparkling blue waters to swim in. Located right next to the beach is a short 400-metre hike to a peak of boulders called the Rotary Lookout.
Keep driving south to the Airlie Beach Lagoon. You could easily spend a whole afternoon by the water here, enjoying the sunshine and local restaurants.
Overnight stay: Seabreeze Tourist Park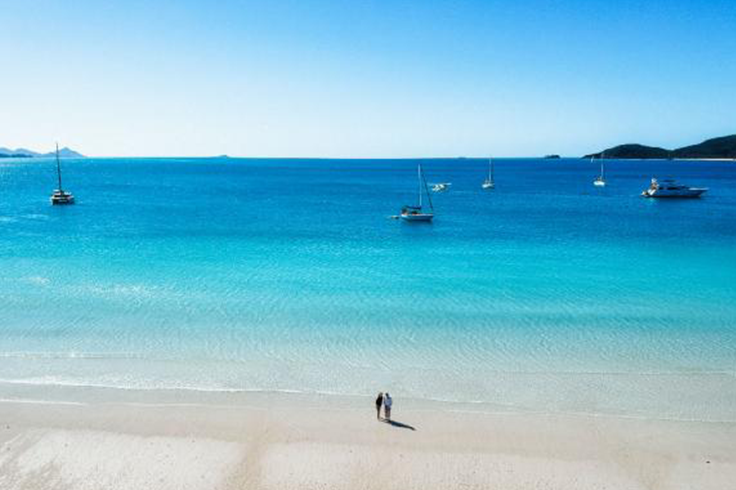 DAY 6: AIRLIE BEACH
If you have the budget, a one-hour scenic flight over the Whitsunday Islands is a visual treat. You'll see mind-blowing aerial views of the Whitsundays, and learn more about the background of some of the islands. Whitehaven Beach and Hill Inlet, as well as incredible reef formations with some of the clearest water in the world, are all on the sightseeing agenda.
A cheaper option for exploring the area is to go on a boat trip, including some snorkelling. The colourful corals are well worth it, and if you're lucky you could see manta rays and even whales.
Whitehaven Beach is known as the second most beautiful beach in the world, due to the bright white sand and crystal clear water. The sand contains 98% silica, so make sure you scrub your skin with it if you're looking for a free facial. Around seven kilometres to the northern end of the beach is the iconic Hill Inlet. This is a pretty spot with a winding sand pattern with a slightly greener tinge of water.
Overnight stay: Seabreeze Tourist Park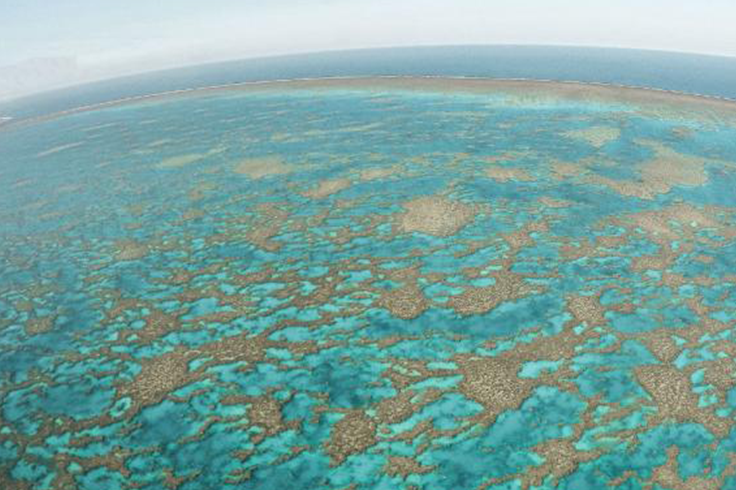 DAY 7: AIRLIE BEACH - CAPE HILLSBOROUGH
Cape Hillsborough is a popular place to stop between Cairns and Brisbane as you can get up close and personal with the kangaroos every morning.
You can camp at Smalleys Beach, a QLD parks campground and that you need to book in advance online. There are only 12 sites and it is a very popular location so much sure you get in early. This site is also located 10-15 minutes away from the main kangaroo hotspot so make sure you're up bright and early. The other option is Cape Hillsborough Nature Tourist Park, which is right on the beachfront where the kangaroos come in the morning.
Overnight stay: Cape Hillsborough Nature Tourist Park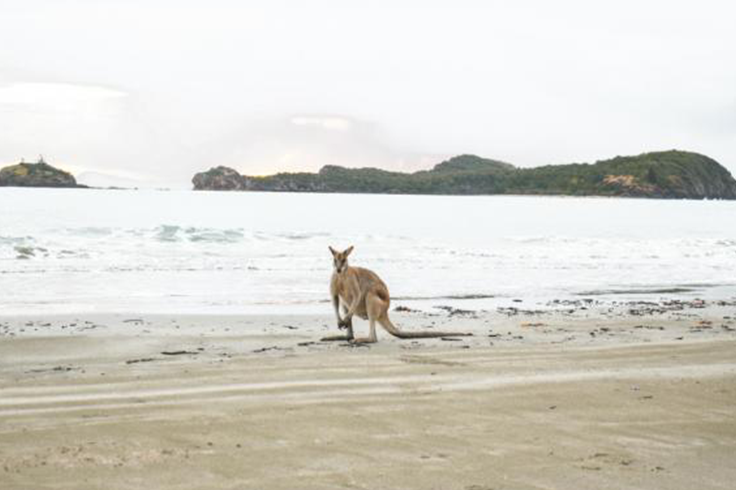 DAY 8: CAPE HILLSBOROUGH - YEPPOON
At around 6-6:30 am each morning, between 5-10 kangaroos come on the beach at Cape Hillsborough to be fed. The feeding is done by a ranger from Queensland National Parks, and a safe zone is put in place to ensure tourists don't go too close to the kangaroos. The animals often have other ideas though and you will often find them coming right up to your camera lens. Seeing kangaroos feeding on the beach with an epic sunrise and beach backdrop is an epic Aussie experience. The kangaroos stick around for about an hour and are all friendly, unless one of the other roo's takes their food.
There isn't much to do in Cape Hillsborough aside from kangaroo viewing, so head further south down the coast towards Yeppoon. This town is about a four and a half hour drive. Stop in Mackay for lunch and a dip in the Bluewater Lagoon, a FREE water park that has multiple pools as well as a few small waterslides.
Yeppoon is a laid back coastal town, with a small population and some epic beaches. Continuing the trend of the QLD water, Yeppoon boasted some crystal clear water with a decent swell. there is a caravan park with a tremendous view of the water that is popular with backpackers called Beachside Caravan Park.
Overnight stay: Beachside Caravan Park
DAY 9: YEPPOON - AGNES WATER
The Yeppoon Lagoon overlooks the main beach, with plenty of space to relax outside of the water as well as even some restaurants to grab a bite to eat.
Another interesting spot to check out is Emu Park. This small area is popular with surfers and has a beautiful ANZAC memorial walk, finishing with an impressive structure known as the Singing Ship. This structure is in the shape of a ship and is made up of poles with holes in them that make a soothing sound when hit with some wind force.
If you're into kayaking or fishing there are also many local areas to check out, just pop in and visit the information centre to find their locations. The most popular thing to do in Yeppoon is to take the boat over to the Keppel Islands. Located at the southern end of the Great Barrier Reef near the Tropic of Capricorn, Great Keppel Island boasts pristine beaches and unspoiled habitats. Snorkelling and glass bottom boat tours are great ways to see more of the marine life in the area.
Say goodbye to Yeppoon and continue on towards Agnes Water/Seventeen Seventy.
Overnight stay: Backpackers @1770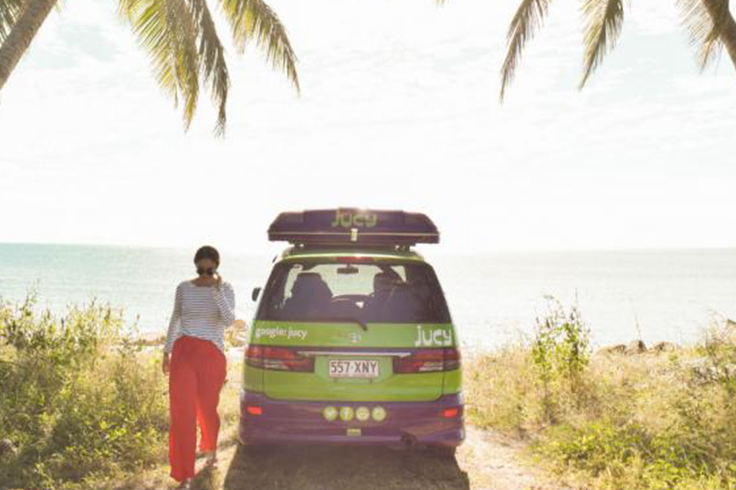 DAY 10: AGNES WATER/SEVENTEEN SEVENTY
Agnes Water is small and easy to get around on foot or bicycle. With a vehicle, you can visit all local attractions in a single day.
Chinamans Beach is a very isolated beach as it is well away from the main tourist area and is a hotspot for surfers. There's large swell, clear water, and even rock pools to explore.
The Paperbark Forest Walk is a short 400-metre walk through beautiful trees and across small streams. Tiptoe through the wetlands (without getting your feet wet) until you're completely surrounded by hundreds of paperbark tree trunks and the majestic green fronds of the cabbage palm.
Agnes Water Main Beach is a huge stretch of sand with a beautiful foreshore, not to mention some smooth ocean water with an abundance of surfers and swimmers.
Seventeen Seventy is a very small town (the population is 76 people) about 5-10 minutes from Agnes Water. The town gets its name from when Captain James Cook anchored the Endeavour about 3km off this part of the coast. Being one of only a few places on the east coast of Australia to enjoy a sunset over the ocean, this daily spectacle is a "must do" while visiting the area. Head to Bustard Bay Lookout to catch the sunset. From the carpark, veer left down a path of rocks towards the base of the hill and you will have a prime view of the sunset.
Overnight stay: Backpackers @1770
DAY 11: AGNES WATER - RAINBOW BEACH
Four hour's drive will take you to your next destination, Rainbow Beach. This is a popular jumping off point for Fraser Island, which is a must do if you have the budget to do so (day trips can be quite expensive).
There are numerous options for campervan accommodation here. There are campgrounds in the Inskip Peninsula Recreation Area, which have a fair amount of spots for 4WD and a small number of spots for 2WD. This area also has some beautiful swimming areas that are well worth checking out. There is also the Rainbow Beach Holiday Village which is located in the main port of town right on the beach. If you're on a tight budget you can use a hostel car park for the night. For $15 you can park your vehicle and access their bathrooms/showers, WiFi and free breakfast.
Overnight stay: Pippies Beachhouse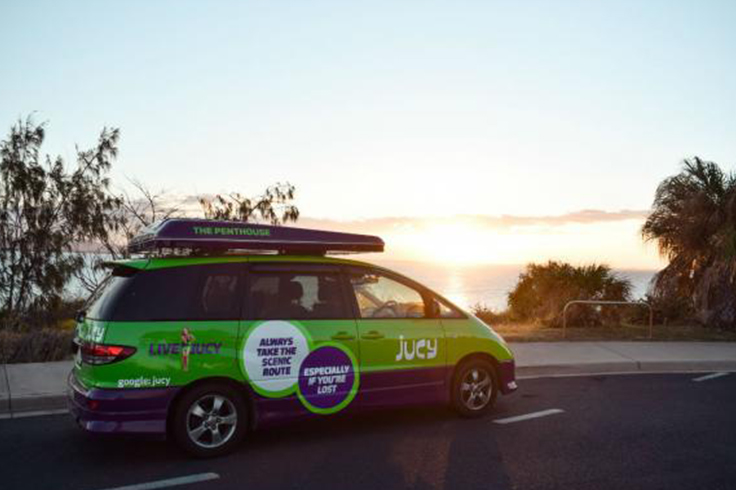 DAY 12: RAINBOW BEACH - NOOSA
From Rainbow Beach, you can visit the Carlo Sand Blow, a unique 'moonscape' of sand dunes.
If you have more time, here are some more places to see and things to do in Noosa;
Noosa Fairy Pools - These are natural rock pools that sit right on the edge of the rock formations, meaning you can often have waves coming straight in if the tides are high. It's a magical spot with some amazing views and clear water to swim in. These pools can be found off the main path of the coastal walk in the national park.
Granite Bay - This beautiful spot is located halfway along the coastal track in Noosa National Park, just before the fairy pools. It's an isolated beach area where you can swim and take in some incredible views of sand, trees and ocean.
Hell's Gates - Another spot located toward the end of the coastal walk. It's two rock formations with a big gap separating them, creating the appearance of a 'gate'.
Noosa Main Beach - This is where you will find most tourists soaking up some sun. Head further down towards Little Cove if you're looking for a more quiet beach.
Hastings Street - This is the main strip of shops and restaurants and Noosa. It has many known fashion label stores as well as a variety of foods from burger joints to fine dining.
Overnight stay: BIG4 Ingenia Holidays Noosa
DAY 13: NOOSA - BRISBANE
The time has come! After Noosa, you can wrap up your two-week road trip by making your way down to JUCY Brisbane. If you're not quite ready to hand over your JUCY rental, you can check out a couple more stops on the way south - top spots include Bribie Island and the Glass House Mountains.