Exploring South Australia: Eyre Peninsula to Kangaroo Island
South Australia is home to the country's best oysters, curious marine life, and some of the best coastal road tripping.
In 10 days you can easily cover the best of South Australia, from Adelaide out to the Eyre Peninsula and then back to Kangaroo Island. It's not linear, but with plenty of small seaside towns where you can stop along the way, you'll never get sick of driving.
Here is our recommended road trip itinerary for discovering South Australia.
ADELAIDE TO WHYALLA
400 kilometres - 4 hours 15 minutes
Head out of Adelaide and northeast to Whyalla. This is a four-hour drive, so stopping in Whyalla mostly serves to break up the trip from Adelaide to the Eyre Peninsula.
Stop halfway in Melrose, this quaint town (aka village) sits at the bottom of Mount Remarkable National Park and is the perfect spot for a coffee at quirky Over The Edge bike shop come coffee spot. Got some energy to burn? Head into Mount Remarkable National Park and get yourself on one of the many hiking trails, one of our faves is the Summit Loop - 5 hours return will offer you epic views over the park and surrounding area. If you're lucky enough to be there in spring, you'll be treated to views of bright yellow rapeseed crop fields - stunning!
What to do in Whyalla:
Stay the night at Discovery Parks campsite, which is right on the waterfront.
When you wake up in the morning you'll be greeted with beautiful views and be fresh to continue your exploration of the peninsula.
WHYALLA TO PORT LINCOLN
260 kilometres - 3 hours
Start making your way down the coast to Port Lincoln. The drive takes roughly three hours, but it's a good idea to break up the trip with plenty of stops in the small seaside towns along the way.
What to do on the way to Port Lincoln:
Cowell has a number of heritage buildings.
Port Neil has a pretty white sand beach. It's worth stopping off to stretch your legs and enjoy the coast as you won't see much more than glimpses of the water from the main highway.
What to do in Port Lincoln:
Stay in Port Lincoln for a couple of nights to give yourself enough time to explore.
One of the most exciting things to do in Port Lincoln is to go swimming with sea lions. On a boat tour of the nearby Seal Cove you can get close to the friendly mammals.
Lincoln National Park is about 10 kilometres south of Port Lincoln town. There are the walking trails and gorgeous beaches you would expect of an Australian National Park, with highlights like Stamford Hill and Spalding Cove Beach.
Continue even further south past the entrance to the park and you'll reach Whaler's Way Sanctuary and Fishery Bay, both scenic spots to check out.
Stay at the Port Lincoln Tourist park for beautiful views of the national park from across the water, or for a wilder experience check out Memory Cove Campground in the national park. Just note that there is limited access to this campground, so you'll need to book in advance.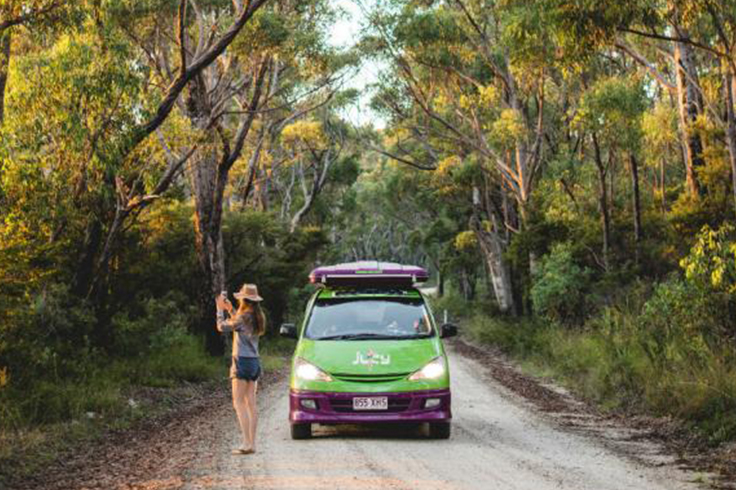 PORT LINCOLN TO ADELAIDE
650 kilometres - 7 hours
To get to Kangaroo Island from the Eyre Peninsula, you'll need to pass back through Adelaide. It's a seven-hour drive all the way back to Adelaide, so make sure you're well rested before upping sticks and putting Port Lincoln behind you. You always have the option of breaking up the journey on the way back, with another night in a seaside town. You can relax in Adelaide and enjoy an evening of excellent dining and lively nightlife to help you rejuvenate before carrying on to Kangaroo Island.
What to do in Adelaide if you have extra time:
Visit Adelaide Zoo for a koala feeding experience.
Head to the lively beach-side 'burb of Glenelg, it's got bustling shops, heritage buildings, yummy cafes, bars and a wide white-sand beach.
Check out the Adelaide Fringe street art.
Wander the city's heritage streets and take in an exhibition at Art Gallery of South Australia.
ADELAIDE TO KANGAROO ISLAND
200 kilometres - 4 hours
Drive one and a half hours south of Adelaide to Cape Jervis. From here you'll catch the ferry across to Kangaroo Island. The ferry crossing takes about 45 minutes.
Kangaroo Island is appropriately named - roughly a third of the pristine island is protected, and the rest is like a fenceless zoo. There are kangaroos aplenty, as well as lots of other native flora and fauna.
What to do on Kangaroo Island:
Visit Flinders Chase National park for exceptional hiking trails. The rock formations are unique and make for great photo opportunities.
Check out Admiral's Arch to see more rock formations, this time with seals lounging all around.
Go for a swim at Snelling Beach and revel in the powdery sand and sheltered waters.
Go on a guided walk through Seal Bay Conservation Park to observe a sleepy colony of sea lions.
See how many free-roaming kangaroos you can count!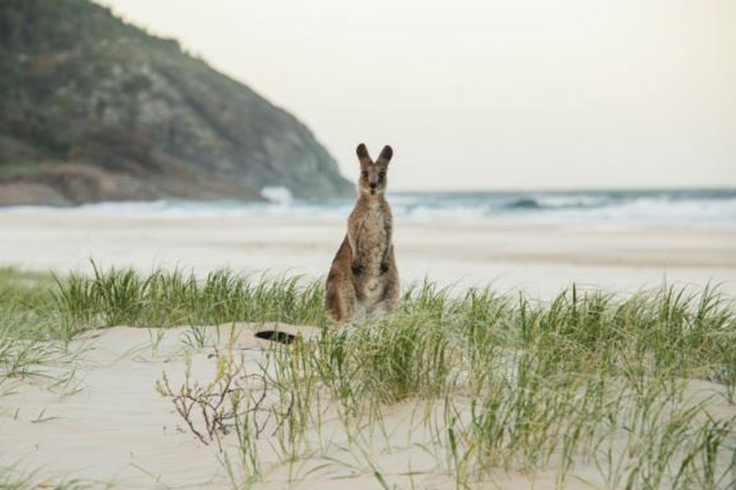 KANGAROO ISLAND TO ADELAIDE
Catch the ferry back to Cape Jervis and make your way back to Adelaide. You can stop along the Fleurieu Peninsula to prolong the trip back, or head straight back to the JUCY branch!
BOOK YOUR JUCY FOR A SOUTH AUSTRALIA ROAD TRIP TODAY!