Grand Pacific drive road trip itinerary
AUTHOR: PETRINA DARRAH
Head a few hours south of Sydney and you'll forget what it feels like to be in a city. The Grand Pacific Drive is one of the most accessible and beautiful campervan road trips you can do out of Sydney. If you're not familiar with this iconic Australian road trip, we're here to let you in on the secret. Add these gorgeous locations to your road trip bucket list once you've got a JUCY campervan rental from Sydney.
SYDNEY TO ROYAL NATIONAL PARK
35 kilometres - 45 minutes
Royal National Park is only a stone's throw from once you've picked up your Sydney campervan hire, yet it's one of the greatest outdoor playgrounds in the state. Walking and cycling trails wind through vegetation, past spectacular coastal scenery and dozens of picnic areas.
From the park you can watch whales, swim at Garie or North Era beaches, or even take a rowboat out on the lagoon.
Make sure you stop at the Bald Hill Lookout in the southern end of the park for jaw-dropping views. From this hill you'll be able to look down the coast to see where you're headed. The next stretch of the Grand Pacific Drive is the most scenic. A string of seaside villages and idyllic beaches await you, so hit the road and carry on to Wollongong!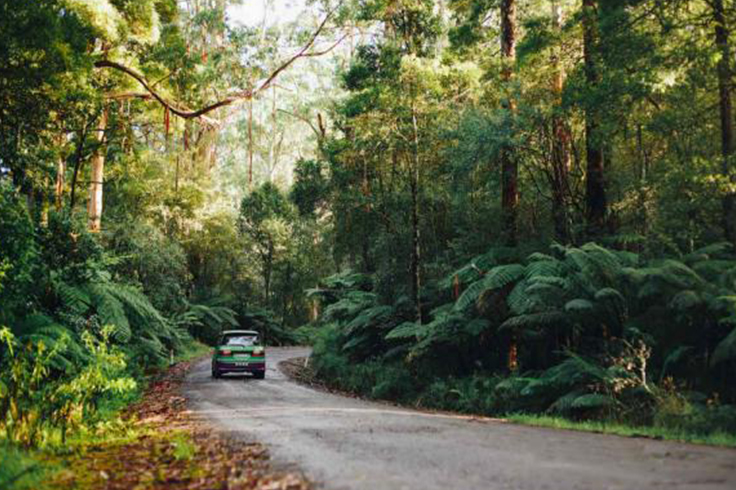 ROYAL NATIONAL PARK TO WOLLONGONG
60 kilometres - 45 minutes
On your way south, stop at any pretty place that tickles your fancy.
The Sea Cliff Bridge is a great place to stretch your legs and snap some photos. The bridge just out over the water and going for a stroll over it will give you views of the rocky coastline and towering cliffs.The Scarborough hotel is another sweet spot to pull over. You can enjoy a leisurely pub lunch here in the sea-facing garden.
Further down the highway is the Austi Beach Café, where you can grab an afternoon gelato and go for a stroll on Austinmer beach.
Wollongong is the largest town on the Grand Pacific Drive. It's a good place to stay for a night, with lots of good restaurants and the picturesque Wollongong Head Lighthouse. The next morning, head out to Kiama.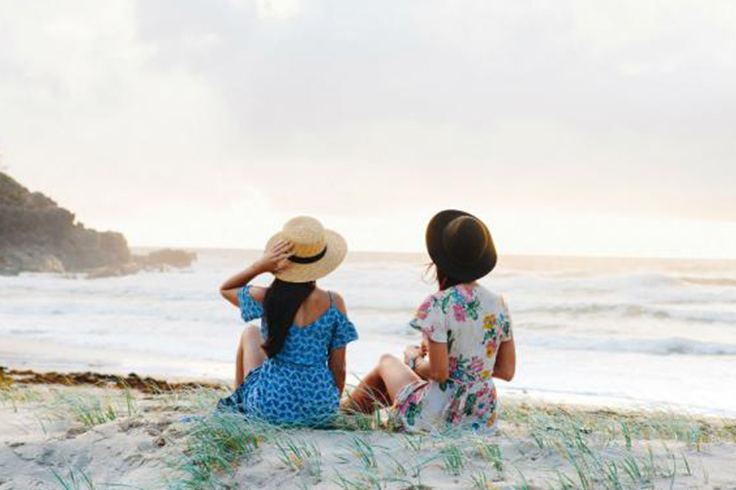 WOLLONGONG TO KIAMA
30 kilometres - 40 minutes
Kiama is famous for the massive jets of water spurting up from the Kiama Blowhole on the coast, in full view of the lighthouse. The railway first arrived in Kiama in 1880, and visitors have been flocking to witness the blowhole in action since then.
There are also plenty of gentle walking tracks, and the nearby Minnamurra Rainforest hides cascading waterfalls and cool green tranquility. A 22 kilometre coastal walk runs from north of Kiama to Gerringong. The best chunk is from Minnamurra River to the Kiama Blowhole, an 8.5 kilometre stretch which takes roughly three hours to walk.
Kiama itself is a lively town, with lots of restaurants to keep you fed and boutiques to keep you busy.
KIAMA TO SHOALHAVEN HEADS
25 kilometres - 30 minutes
Keep heading south, with a stop off in the small town of Berry for lunch. This historic country town features heritage buildings surrounded by gently undulating green hills.
After Berry, make your way back to the coast - specifically, Seven Mile Beach National Park. This is a little slice of wilderness on the coast, with sandy walking trails, places to picnic, and swimming spots. Once you've had your fill of this long and lovely beach, carry on to Shoalhaven Heads, a nice place to camp for the night.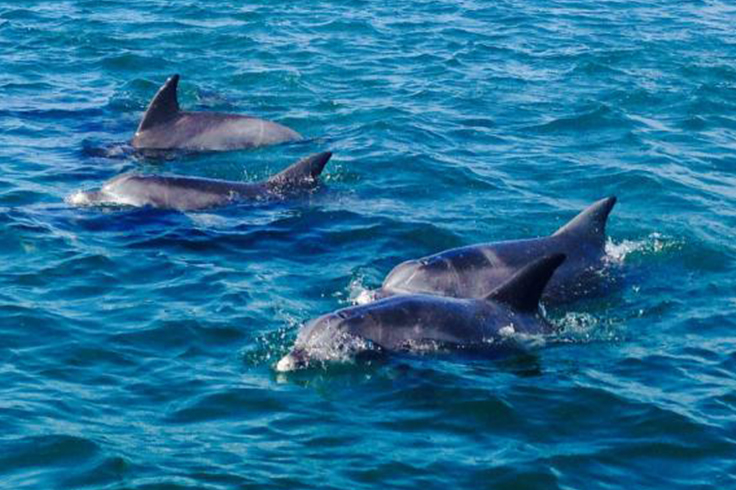 SHOALHAVEN HEADS TO JERVIS BAY
55 kilometres - one hour
Jervis Bay is famous for having some of the whitest sand in the world. With the promise of luscious beaches, it's no wonder the bay is home to so many water sports. From scuba diving, to whale and dolphin watching, or simply swimming in the clear turquoise waters, you'll spend more time in the water than on land at Jervis Bay.
Make sure you check out Hyams Beach, which Guinness World Records says has the whitest sand anywhere on the planet.
Go for a wander in Booderee National Park and Botanical Gardens.
Check out the beaches, gardens, and bushwalks of Jervis Bay National Park.
You can find camping with outstanding views at Bristol Point Camping Ground and Cave Beach Camping Ground. Or, splurge and treat yourself to a night in the luxurious and romantic accommodation options around Hyams Beach!
Jervis Bay is the end of the line for your Grand Pacific Drive road trip. Enjoy the stunning surrounds for as long as you can, then make your way back to JUCY Sydney Airport - the drive back is around three hours.
WHETHER YOU'RE A WEEKEND WARRIOR OR A SEASONED ROAD TRIPPER, LOVE TAKING THIS ROAD TRIP IN A JUCY CAMPER . BOOK TODAY!
Petrina Darrah is a freelance travel writer from New Zealand. Check out more of her work at petrinadarrah.com.