A backpacker's guide to travelling Australia in a camper
Travelling by a JUCY campervan is one of the best ways to discover Australia. With your own set of wheels, you'll have license to explore as many deserted beaches, quiet coastal towns, and secluded national parks that tickle your fancy.
Here are our best campervan tips and tricks for backpackers travelling Australia in a van.
BEFORE YOU GO
Take a few moments to suss out some important details before you hit the road with your JUCY campervan rental.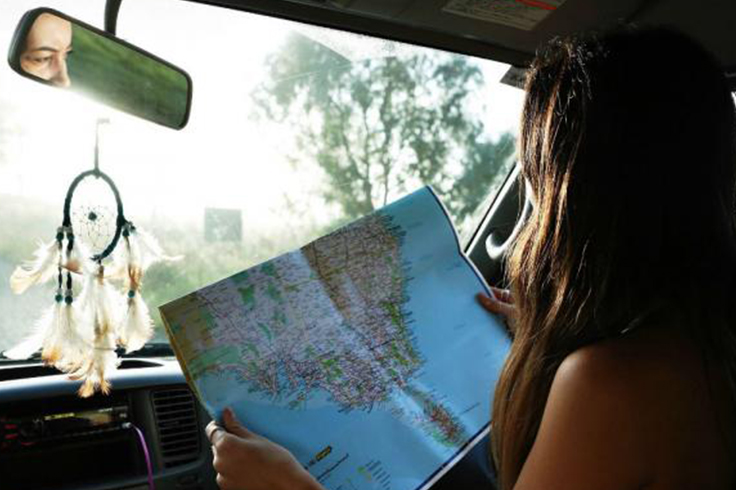 PLAN YOUR ITINERARY
Australia is vast and if you're not careful you could get stranded with no petrol on a long stretch of road between towns. You don't need to know exactly where you'll be every minute of the day (we love spontaneity!) but if you're heading into rural areas you should note where you can find petrol stations and/or shops where you can stock up on food and water.
PREPARE YOUR ENTERTAINMENT
Music makes the long drives on any road trip much easier. Your JUCY van will come with both a USB or AUX port making it easy to connect your device to the car stereo. Download Spotify or some sort of streaming network on your phone, and make sure you download some playlists just in case you have no 3G/4G service to stream and ensure you will never run out of songs to play!
Another suggestion is to download some podcasts to stimulate your brain. These make for some great listening and can go for long periods of time.
On most road trips you're going to be camping in some spots that are very isolated, with no service nor anything really to do in the night time. Download some movies or your new series addiction onto your laptop/tablet/phone prior. You could spend many nights sitting in your 'penthouse' watching classic movies after dinners.
TRAVELLING ON A BUDGET
Chances are if you're travelling Australia in a campervan, you're trying to do it on the cheap. Australia isn't a budget destination, but there are some things you do to save money while road tripping in your camper.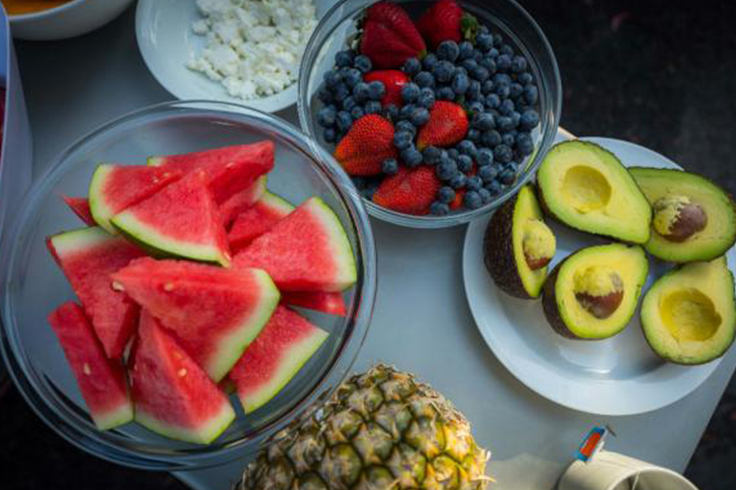 DO YOUR GROCERY SHOPPING IN BIGGER TOWNS
One of the main expenses on a road trip is buying food. To save you from eating out, JUCY provides a multitude of cooking utensils as well as a spacious fridge to store any meats or cold storage foods. Major supermarkets (such as Coles and Woolworths) are much cheaper than local supermarkets in smaller towns. Make sure that you think ahead and monitor how much food you have, especially if you are heading into isolated locations, and try to stock up when you have the chance to in major supermarkets.
EAT SMART
If you are all about that budget life, your gas cooker will become your best friend. Big supermarkets have packets of things like risotto and macaroni cheese for as little as $1. These are actually delicious and take no time to cook at all. Same as meals like ravioli, super quick to cook and will fill you up till morning! For lunch on the go, two-minute noodles and fruit are your friends. For breakfast, keep it simple – milk and cereal. Stock up on long life milk when you're in the big cities, and always have bottled water in the van. In some rural country towns the tap water isn't drinkable, so it's always handy to have extra water.
KEEP YOUR FUEL RECEIPTS
On the bottom of grocery receipts in Australia you will often find discounts for future fuel purchases. Most of the deals are along the lines of 'spend $40 on groceries and receive 4c per litre off your fuel'. This can really add up over time and you are essentially getting some free petrol!
PACKING YOUR CAMPERVAN
If it's your first time travelling in a campervan make sure you make the most of the space with these packing tips.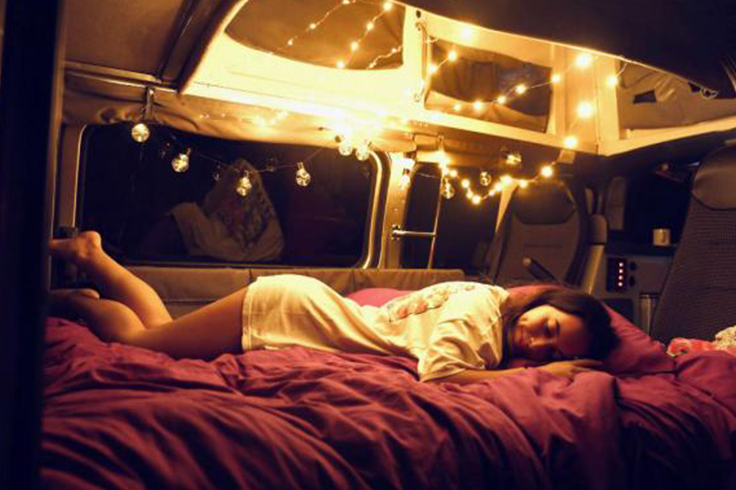 PACK YOUR BELONGINGS IN A BAG, NOT A SUITCASE
JUCY vans have more than enough space in them to comfortably fit both you and your belongings, but to ensure you maximise this space it's important to pack appropriately. Your campervan will offer you many storage spaces to put your luggage, however sometimes you will have to maneuver your luggage to squeeze and fit into these spaces. You will also many times have to be fiddling with your luggage to get dressed everyday and put away clothes. A suitcase lacks flexibility and is often much larger than bags due to their outer shell. The plastic material they are made from can also not be maneuvered to fit into small spaces. So if you can, pack a bag.
GIVE YOUR JUCY A PERSONAL TOUCH
Your JUCY campervan will be your home on wheels, so you need to look after it and make it your own! Accessorise with fairy lights - they are helpful at night. Sometimes, you'll be in campgrounds where it's pretty dark. To conserve the car battery, which also powers the fridge, these fairy lights were perfect for poking about in the van.
Also, make sure you have a picnic rug or a blanket in the van – you never know when you're going to pull up to an incredible spot and want to watch the sunset. A camping table and chairs are a must!
DRIVING YOUR CAMPERVAN IN AUSTRALIA
Make sure you get the most out of driving your campervan around Australia - safely!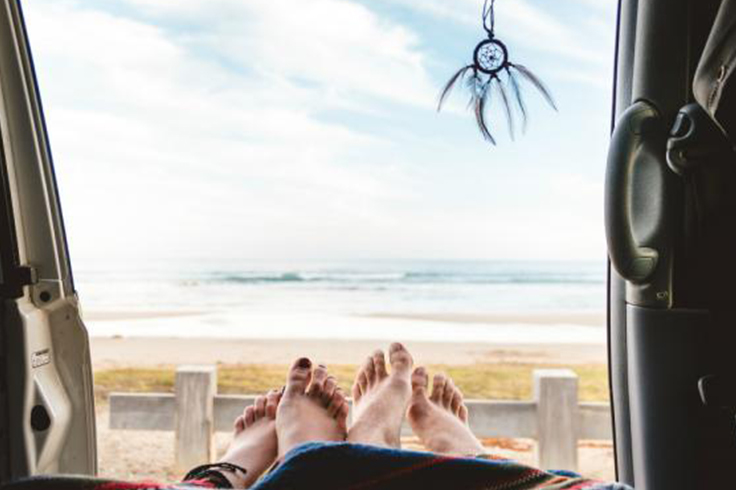 SAFETY FIRST
Check out our driving tips to find out how to stay safe on the road.
Road rules vary between states in Australia, so map out your itinerary and then familiarise yourself with the rules applicable to the areas where you'll be going.
You should also pay attention to any weather warnings - Australia is occasionally hit by cyclones, forest fires, and other extreme conditions.
Make sure you are having enough breaks, there will be plenty of rest stops along the way. Plus, stopping for a breather could be your chance to discover something awesome! Side note, JUCY campervan rentals have great beds for taking a nap too.
MAKE THE MOST OF EVERYTHING
Your JUCY is comfortable and reliable, so why wouldn't you venture off the beaten path a little? Some of the most memorable days are going to be the ones you didn't plan – the ones where you followed a track or a sign and it led you to something incredible. Sure, some driving days can be long, but sit back, relax, and take it all in.
READY, STEADY, GO! GRAB YOUR JUCY WHEELS TODAY AND SET OFF ON A CAMPERVAN TOUR OF AUSTRALIA!