Road trip itinerary from Adelaide to Alice Springs
AUTHOR: PETRINA DARRAH
And the winner of most iconic Australian road trip is - driving from Adelaide into the red centre! This is a journey of epic proportions, cutting a trail across Australia's starkly beautiful outback. Along the way you'll come across underground towns, sacred indigenous sites, and surreal hiking opportunities. Take on the Australian adventure of a lifetime and set out on this incredible itinerary.
ADELAIDE TO PORT AUGUSTA
300 kilometres - 3 hours 30 minutes
The drive from Adelaide to Alice Springs is a long one, so break it up wherever possible. One of the first places you can park up for the night is Port Augusta, also know as the 'Crossroads of Australia'. Set right on the edge of the desert, with views of the Flinders Ranges, this is a stunning place to spend some time.
Make sure you check out the Matthew Flinders Red Cliff Lookout for glorious views of the area.
PORT AUGUSTA TO COOBER PEDY
540 kilometres - 5 hours 30 minutes
Plough on to Coober Pedy, one of the more curious places to stop in the Outback. An opal mining town, Coober Pedy is home to many underground houses and buildings. The buildings are made from natural rock, which provides respite from the desert heat during the day and warmth at night. Exploring this underground town is a must on a road trip from Adelaide to Alice Springs!
Sleep in the Desert Cave Hotel to get the real Coober Pedy experience.
Visit the eerie Catacomb Church.
Visit Faye's Underground Home, a dwelling kept perfectly in its original condition. A tour is like getting a glimpse into the fascinating past of Coober Pedy.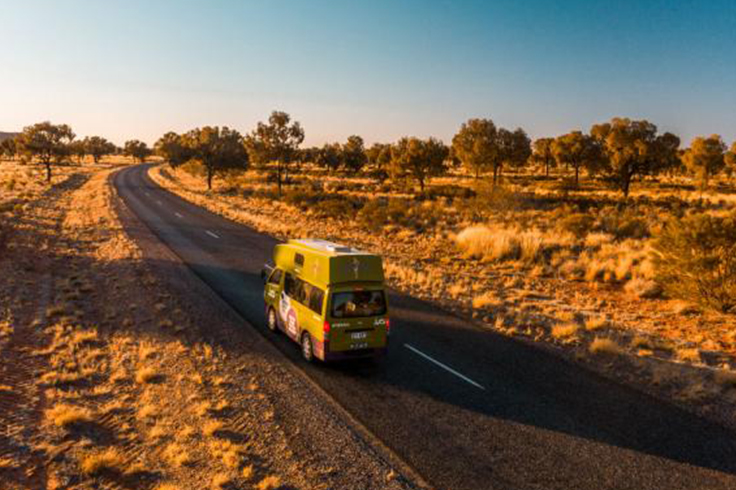 COOBER PEDY TO ULURU KATA-TJUTA NATIONAL PARK
750 kilometres - 8 hours
This is the longest driving day on the trip, approximately eight hours of driving. Make sure you take lots of rest breaks, share driving if you can, and stay hydrated. Think twice before overtaking road trains, and try to avoid driving at night - it's better to just find somewhere to sleep and continue on the next day.
Whew! You made it. Spend a night at the Ayers Rock Campground. If that's full up (you usually need to book in advance), another great option is the campground at Curtin Springs, about 85 kilometres before the national park.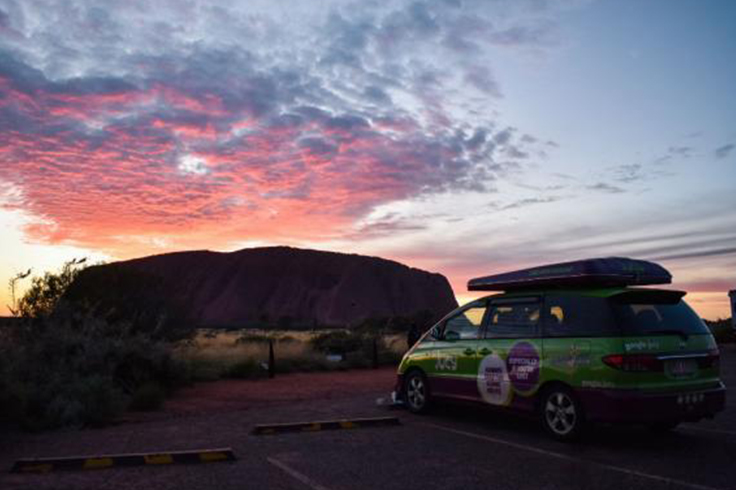 ULURU KATA-TJUTA NATIONAL PARK
Kata Tjuta is a group of rocks about 30 kilometres away from the more famous UIuru.
Start the day by getting up at the crack of dawn and watching the sun rise over Kata Tjuta and set over Uluru - this will give you the full spectrum of dazzling colours. Make sure you have your camera ready, because this is bound to be one of the most spectacular natural sights you'll ever see.
During the day, you can check out one of the walks in the national park.
Around Kata Tjuta is the popular Valley of the Winds trail, which takes two to three hours and gives you the chance to be fully immersed in the dreamy landscape.
The Uluru Base Walk is another fabulous track, looping for 10 kilometres around the base of the giant rock formation. It will take between three and five hours depending on the heat, your fitness level, and how often you want to stop.
If you're sticking around for a couple of days, the ranger guided walk is another must-do activity. This is a chance for you to learn more about Uluru from an indigenous perspective, as it's a sacred site for the local Anangu people. On this walk you'll learn about the history and cultural significance of this special place.
Once you're satisfied that you've seen enough of the national park, you can push on to Alice Springs.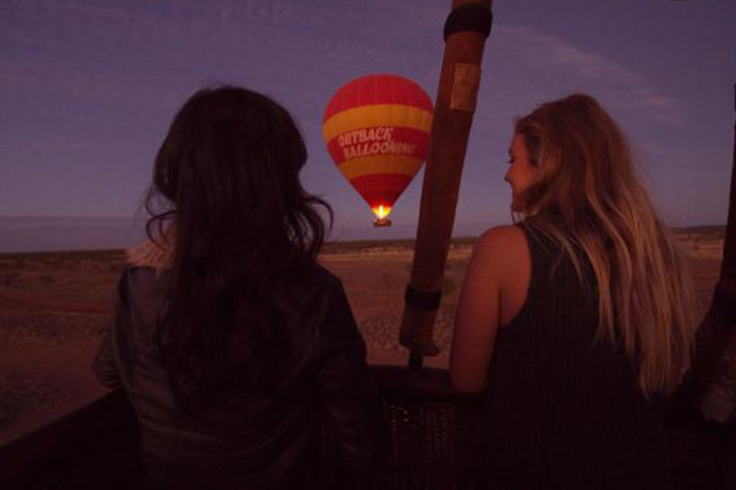 ULURU KATA-TJUTA NATIONAL PARK TO ALICE SPRINGS
460 kilometres - 5 hours 30 minutes
Alice Springs is a good base for exploring more of Australia's red centre, which is why it is a popular road trip destination from Adelaide. From this remote town you can immerse yourself in desert landscapes and experiences.
Visit the Alice Springs Desert Park.
Cycle, hike, or hot air balloon your way around Alice Springs.
Outback Ballooning offer spectacular sunrise hot air balloon trips - all of the dreamy shades of red and gold will leave you completely head over heels for this unique part of the world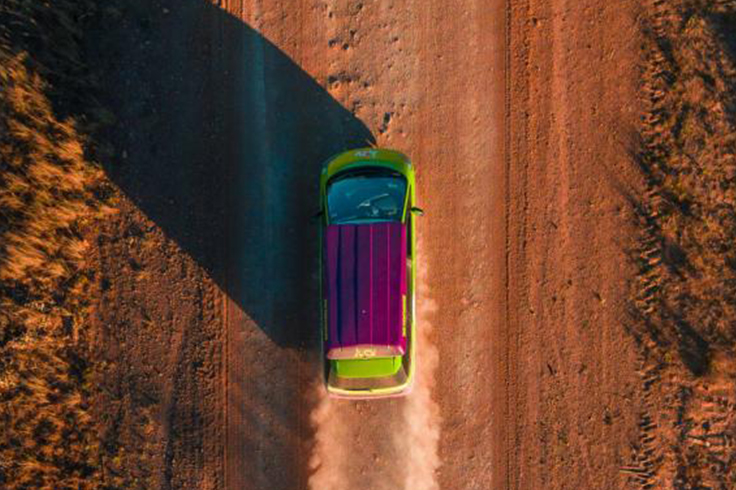 ALICE SPRINGS TO ORMISTON GORGE
135 kilometres - 2 hours
One of the best day trips in the area is an excursion to Ormiston Gorge, about 135 kilometres west of the town.
The Ormiston Pound walk takes between three and four hours. the circuit track is nine kilometers long and loop[s through the gorge with some climbs to lookout points of the surrounding landscapes.
On the way back to Alice Springs, you can stop at the Ellery Creek Big Hole, a cool swimming spot where you can wash off all that sweat from the hike.
ALICE SPRINGS TO ADELAIDE
When you're ready, start the long trek back to Adelaide. This trip is about 1500 kilometres in total. You should stop several times en route, to break up the driving as much as possible. The wide open roads can get monotonous and it's easy to let your attention drift, or give in to the temptation of hooning it down the highway. Stick to the speed limits - and your own driving limits. You can revisit the places you stopped on your road trip north, or try some different stops such as Pimba.
PUT THE WHEELS IN MOTION FOR YOUR OUTBACK ROAD TRIP - BOOK YOUR JUCY TODAY!