10 reasons you should road trip to Splendour in the Grass
Splendour in the Grass is an Aussie right of passage and we know that road tripping there in a JUCY campervan can make it EPIC! We suggest booking a campervan rental for Splendour in the Grass for pick up from JUCY Gold Coast Airport or Brisbane Airport branch and make a road trip out of it.
Here are 10 reasons you should drive to Splendour in the Grass this year on a JUCY campervan road trip:
1. DRIVING TO AND FROM THE FESTIVAL WILL KEEP THE GOOD VIBES GOING LONGER
#vanlife is an essential part of the boho festival experience. On the way there you'll be cranking the stereo and building up the anticipation, and on the way home you'll have time to reminisce over your favourite moments.
2. SAVE YOUR DOLLARS
Driving to Splendour in the Grass will save you some money. As accommodation and transport in one, a JUCY camper is economical. Winter is also the perfect time to hire a JUCY vehicle - you can travel for up to 40% less than you would in summer!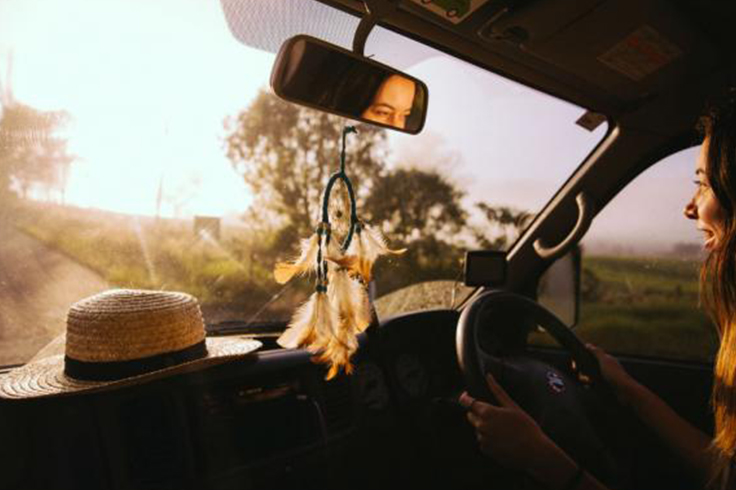 3. YOU WON'T GO HUNGRY
JUCY campervans are equipped with fridges to store all of your favourite roadie snacks. There is even a kitchen complete with a gas cooker and a kettle so you can whip up a small feast. You'll love being able to prepare your own food both on the way there and during the festival.
4. YOU CAN FIT THE WHOLE CREW
The JUCY Condo sleeps four, so you'll be able to travel in style with your best festival-going mates!
5. IT'S WAY MORE COMFORTABLE THAN CAMPING
After a long day of festival fun, you'll be stoked to come back to your JUCY campervan and recharge your devices, get some fresh water, and have a snooze in the spacious double beds. None of that sleeping on the ground business!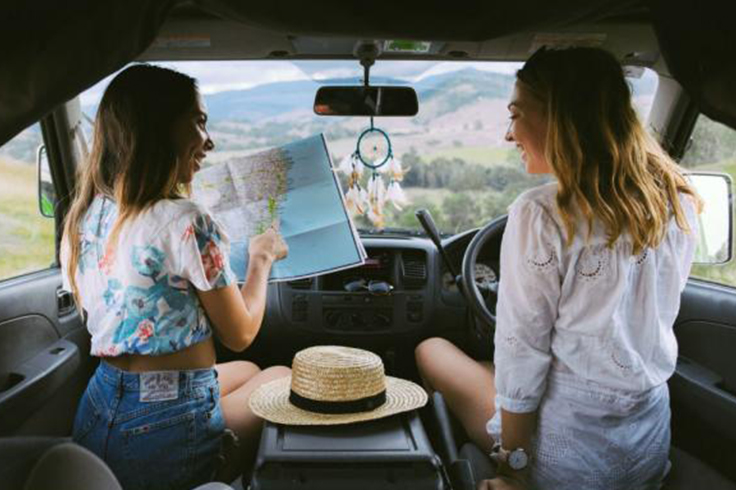 6. YOU'LL NEED A WHOLE CAMPER JUST TO FIT YOUR CLOTHES
More space in the JUCY Condo = more space for epic festival outfits! WIN! You can fit up to three large pieces of luggage and four smaller bags in a Condo, which is way more than you would ever be able to cram into a boot or take on a plane.
7. YOU'LL JOIN A JUCY COMMUNITY
When you park in the campground our JUCY vehicle is sure to catch the eye of other festival goers! Other JUCY campers will wander over to say hello, and the green and purple paint job makes a great conversation starter. You'll be making friends in no time.
8. GET FEATURED ON INSTAGRAM
You'll have even more excuses to post on Instagram with our JUCY tag #JUCYworld. We love to see our campers at festivals (and we want to live Splendour vicariously through you!).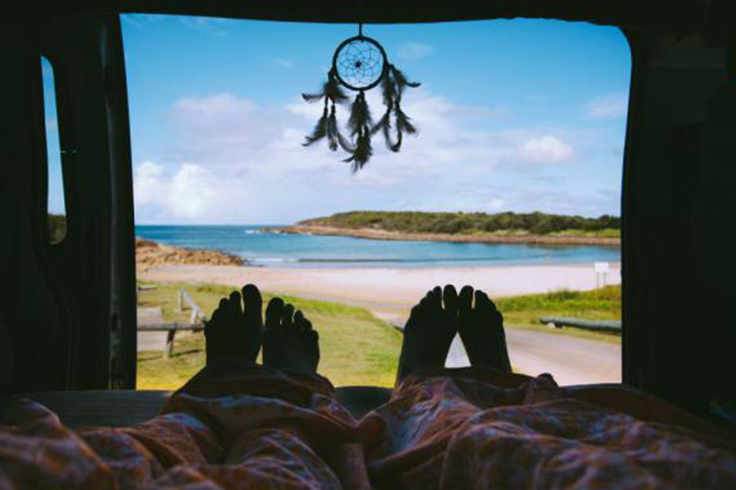 9. YOU CAN MATCH UP SPLENDOUR IN THE GRASS WITH OTHER AWESOME ROAD TRIP ACTIVITIES
No matter where you're coming from you'll be able to enjoy a JUCY deal on a range of activities either before or after the festival. Make the journey to and from Splendour as exciting as the festival itself!
10. JUCY IS THERE WHERE YOU NEED US
The closest JUCY branch is only 30 minutes away in the Gold Coast, so it's super easy to pick up and drop off your vehicle. We also have a branch in Brisbane or Sydney if you're craving a slightly longer trip.
FIND YOUR PERFECT CAMPERVAN RENTAL FOR SPLENDOUR IN THE GRASS AND BOOK NOW!