Discover South East Queensland's Best Aboriginal Travel Experiences
Gain a deeper appreciation of Australia when you weave these 10 compelling Aboriginal experiences on your JUCY South East Queensland roadie.
We've pulled together not one but two itineraries that highlight how you can inject the ancient ways of Australia's Aboriginal and Torres Strait Islander people into your SE Queensland road trip. This blog reveals how to respectfully weave your way across South East Queensland in a JUCY campervan rental or one of our hire cars. Depart from our Brisbane branch and head south to our Gold Coast location (or vice versa). Along the way, explore beaches, bush, wetlands, and mountains, complementing each with the history, culture, sounds, and tastes from the traditional custodians of the land and sea.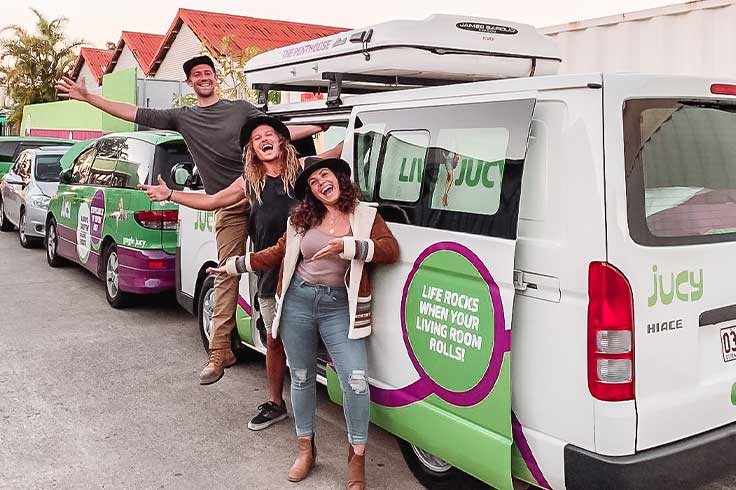 Participating in Indigenous tourism is not only a great way to deepen your connection to each travel hotspot, it also ensures that Australian First Nation's culture is front and centre as you explore. It's been here for 60,000 years, after all!
Whether you're taking a long weekend roadie, a break from the rat race or you're planning a larger Queensland itinerary, we've got Aboriginal and Torres Islander travel experiences that educate, inspire, and impress. Read on.
Minjerribah Camping
Connecting to country is an important part of Aboriginal culture. One of our favourite South East Queensland places to connect to the land and sea is Minjerribah (Stradbroke Island). Straddie, as it's also known, is a slice of paradise, only 60-minutes by ferry from the mainland. Stradbroke Island's stunning coastline, expansive native forests, and ample activities make you want to stay forever. Yes, it's that incredible out there! The locals are awesome, too.
The Quandamooka Peoples have lived on North Stradbroke Island for at least 25,000 years. Minjerribah Camping upholds the traditions and happily impart them to you when you stay at one of their six locations across the island. Whether you hire a JUCY campervan or one of our rental cars, you can connect with nature here. Stay at their unpowered sites, fully-equipped cabins, or glamping tents. The 500 natural beachfront campsites at Flinders Beach and Main Beach give you prime dolphin spotting opportunities right from your JUCY campervan! Magical.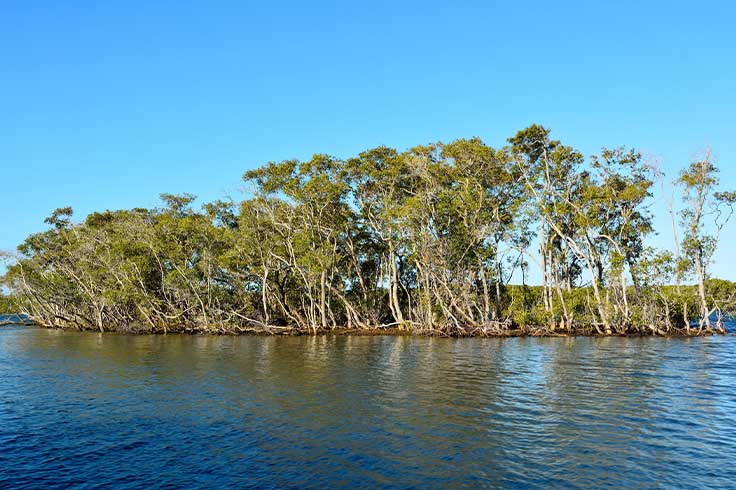 BlackCard Cultural Tours
Of course, you can be left to your own devices to explore Queensland's Cultural Precinct in downtown Brisbane. But taking a tour with BlackCard Cultural Tours gets you one deeper. The precinct is found at Kurilpa Point, a traditional meeting, hunting, and trading point for the Turrbal Aboriginal tribe of Brisbane.
Taking a tour with BlackCard is like going backstage with your favourite band, where you get to see everything they get up to! While not quite as rock n roll, BlackCard's tours give you the lowdown on the world's oldest living culture. They'll guide you through local galleries, exhibits, and public art installations. There's also a soothing didgeridoo performance that feels part cultural, part healing. Choose their Aboriginal Cultural Tour, Kurilpa Bridge excursion, or River and Parklands walking adventure.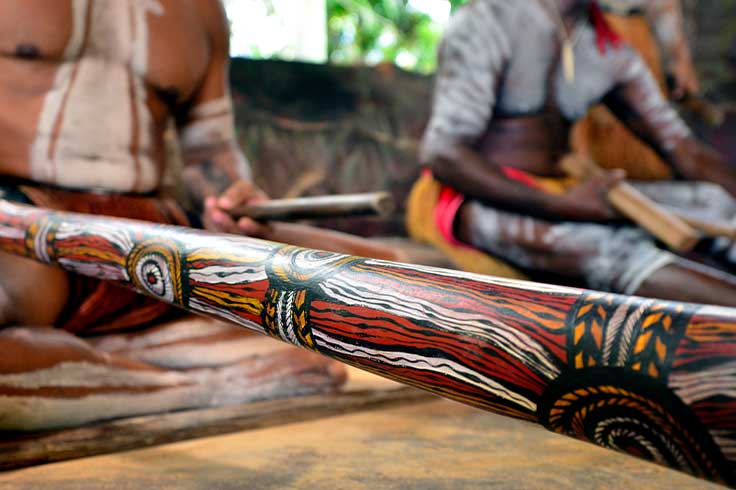 Riverlife Mirrabooka
Riverlife Mirrabooka is situated at the natural bushland of Kangaroo Point, only 20 minutes from our Brisbane Airport branch. While many activities are on offer, it's the option to witness dance, story, song, and the didgeridoo that wows. All performed by the passionate Yuggera Aboriginal Dancers. Elders offer educational talks, too.
If you like a little action to accompany your cultural deep dive, join the Riverlife crew for day and night kayaking. There's also abseiling or climbing Kangaroo Point, plus you can rent some wheels to ride riverside.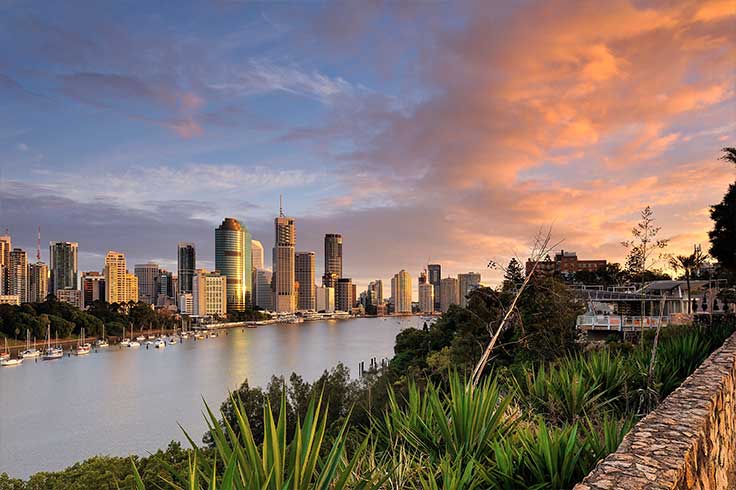 Birrunga Gallery & Dining
Brisbane's only Indigenous owned art gallery, Birrunga Gallery and Dining, is not to be missed. It's located in central Meanjin (Brisbane). Founder and principal artist Birrunga Wiradyuri's artwork is particularly moving. It's complemented by other Aboriginal artists. Many are often hanging out and happy to discuss the stories within their artwork. It should be no surprise that Birrunga Gallery and Dining has a culinary option (given the name, yeah?), featuring a First Nations' inspired menu. Grilled croc salad, anyone?
Side note: if you're around on the second Saturday of the month, Birrunga's artisanal market is open from 9 am to 2 pm. Get your fill of Aboriginal art, crafts and cool designs when you #shoplocal here.
Spirits of the Red Sand
'Dinner and show' has always been something your folks did on vacay. Probably with a set of pearls and some cufflinks involved in the pre-show preening ritual. No need to pack your twin set and slacks when you dine at the Spirits of the Red Sand, however, they'll take you as you are.
Located in southern Meanjin (Brisbane), this evocative and immersive experience gives insight into 60,000 years of culture in a fun, roving theatre format. Learn stories, rituals, songs, history, and more, then chow down on a char-grilled feast filled with delicious bush-tucker. It's an entertaining evening the whole family can enjoy.
Jellurgal (Burleigh Heads)
Jellugal (Burleigh Heads) is a special place for all locals of South East Queensland. While the spectacular views on the Burleigh Heads trails are part of its charm, it's spiritually significant, too.
The Jellurgal Aboriginal Cultural Centre offers fantastic insights into the traditional Yugambeh custodians. Still, it's the guided walkabout that gets you insightful commentary while you explore Jellurgal on foot. Discover the First Nation's history and culture of the Gold Coast. Along with important ecological practices here and rich Dreamtime stories of Jellurgal's creation.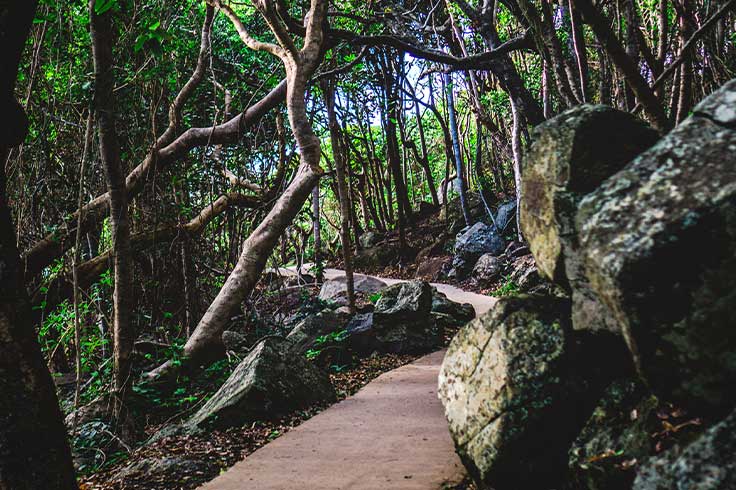 Currumbin Wildlife Sanctuary
Only 10 minutes from our Gold Coast Airport branch, you can immerse yourself in a plethora of Australian flora and fauna. Plus, Currumbin Wildlife Sanctuary has a daily Aboriginal Culture Show! It's the equivalent of going to David Jones and finding the best of everything under one roof!
The Yugambeh Aboriginal Dancers share song, dance, and some mean didgeridoo playing. And bonus, it's included in your Currumbin Wildlife Sanctuary entry fee. It's a wild day out! Time your visit to see this daily show at 3:15 pm.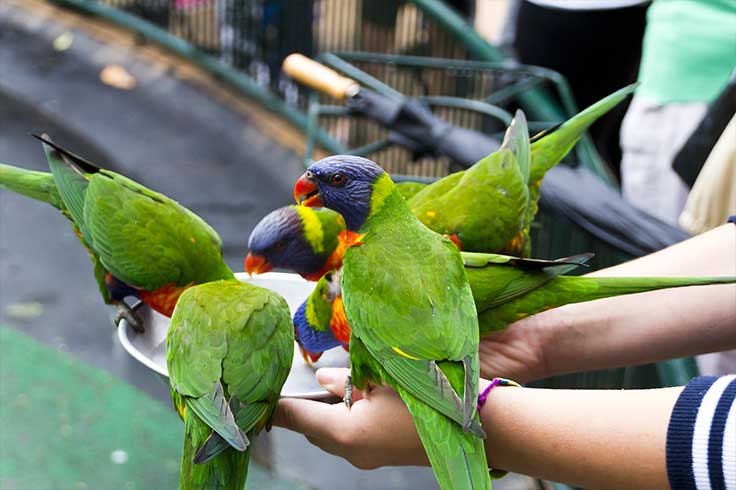 Want to Extend Your JUCY Road Trip?
If you've got a little more time to travel, consider adding a northbound detour to the Sunshine Coast from Brisbane. Here, set sail with Saltwater Eco Tours on the traditional waters of the Kabi Kabi/Gubbi Gubbi people aboard a historic timber sailing vessel. Drive two hours further north, and you can also book a tour with the family-owned Hervey Bay Eco Marine Tours. Here, connect to the Butchulla people and learn their relationship and history with the Great Sandy Straits.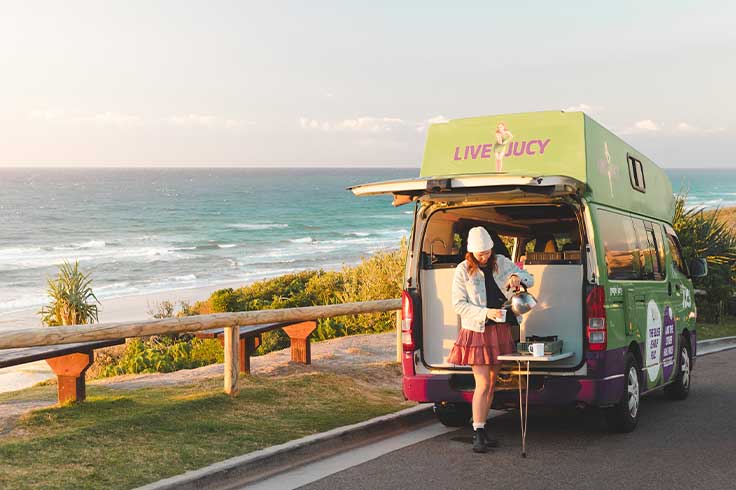 Special mention: if you're on a long roadie, visit Hook Island in the Whitsundays, Join the Ngaro people aboard the Whitsunday Paradise Explorer. If you're heading all the way to Cairns, this itinerary is also invaluable. Want more? This Tourism Australia page details 185 quality Aboriginal guided travel experiences, too.
Keen to book some JUCY wheels for a fun Aboriginal and Torres Islander inspired road trip?
Book your rental car or campervan hire or give us a call on 1800 150 850. Alternatively. We'll see you soon!