Choose your JUCY Australian hire car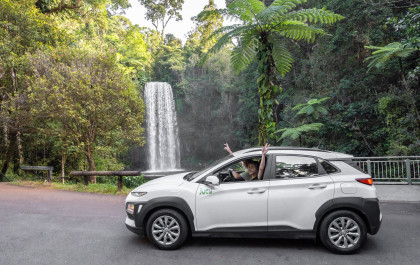 The perfect sporty, stylish Compact SUV car hire to explore Australia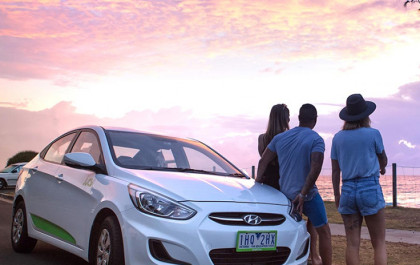 For long legs and space lovers, our Sedan is comfy and roomy. Great for long road trips!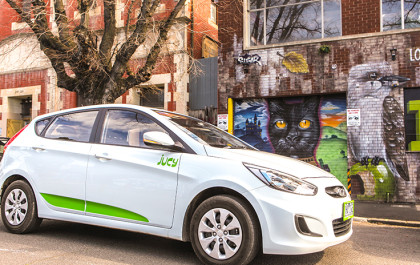 Our popular Mid Hatch is a safe and spacious ride. Rent your great value hire car today.
Where to find your JUCY rental car in Australia
With seven JUCY branches, Australia is yours to explore. Whether you're looking to hire a car to uncover the gems of a city, beach town, or the outback, we've got a car and location to make it happen. Sweet!
Hit up Sydney's big-little-city vibes, Adelaide's rolling hills, Brisbane and the Gold Coast's iconic beaches, or the Tropical North from our Cairn's branch. In Melbourne, we even have two JUCY locations!
Save with our JUCY car deals
Want more $$$ for Australian adventures? We offer rental car savings across the year, but you'll need to be quick as they book up fast.
The best chance of a great bargain is over the Australian winter – it may be cold, but we have some sizzling discounts to warm you up!
While a lot of our offers are outside our busy period (December to March), we still run great one-way relocation deals you can snag.
Check out our latest deals ...
Get inspired with our Australian road trip itineraries and tips
In a country as large as Australia, driving is how you see it best. We make that a reality for you with our rental car range – from the compact Small Hatch to our 8 Seater people mover.
Whether you're planning an urban exploration, beach-town escapade, or cross-country outback roadie, your JUCY wheels give you the freedom to see it on your terms.
That's not all! We are passionate about sharing our travel experience, too, and offer free travel advice. Check out Get Inspired here, or call us on 1800 150 850 to chat to our friendly crew.
View all articles
JUCY rental car reviews
We're happy to toot our own horn, but we think our customers say it better! It's not just our great value cars and awesome-sauce friendly JUCY crew that swings the vote. We're also commended for our handy locations, free airport shuttle buses, and a bunch of extras that we include in your rental at no extra cost.

Read our real reviews, from real travellers to find out why you too should live JUCY.
Great service. Super friendly. Great van no problems at all. 10/10 I would definitely use again.
Excellent customer service & great resources to help campers.
Very handy, comfortable, compact and not expensive. This was our second trip (14 days, 10 days) this year and we love it. Thank you Jucy (James from Brisbane)
Great customer service, happy and helpful staff!
Excellent shuttle pick up, great customer service, lovely clean car, fabulous price.
Everything was fantastic, staff were lovely and easy checkin. 10
Jucy team in Auckland are awesome, very friendly and extremely helpful! Would most definitely do another trip :)
The van was great, we were able to go and stay as we pleased.
Friendly and prompt service with clear explanation
Great service and fast collection from the airport
Discover Australia's gems in a JUCY hire car
Australia is BIG – like huge - with the gorgeous coastal regions being home to the majority of the population. Outside of the major cities, it can be a challenge to get around without some wheels, as public transport is either sporadic or non-existent. Good job JUCY has rental cars to help you get around, then!
Wherever you take your JUCY car, it's not just going to help you tick off the sights you've long been dreaming of, but on your terms. No need to ask permission to stop by a ginormous roadside attraction (there are around 150!). Nor to change your mind 'just because' and detour to a cool-sounding town or attraction (Humbybong, anyone?). And don't get us started on how easy it is to pull over (safely and legally) when you're in charge of your road trip destiny. Because, Australian wildlife, yo.
It's not just the freedom of a JUCY hire car, but also the added perks. All our customers receive unlimited mileage, 24/7 roadside assistance, and trip planning advice (call us on 1800 150 850). Plus, we rent to 18+, permit one-way rentals, and have sweet deals for Big4 Holiday Parks, Ingenia Holiday Grounds, and BookMe discounts for Cairns and Port Douglas.
In short, we're here to ensure your Australian road trip is not only epic but also great value. Grab a quote to see it for yourself!
Australia at a glance
Attractions in Australia
Travel like a local in a car
Australia at a glance
Australia is the kind of destination you could travel for 12 months around and still have bucket list items left to tick off. We share our fave AU facts:
90% of Australian's live on the coast. When you see the squeaky white beaches here, you'll totally get it.
80% of the wildlife here is unique to Australia. We recommend ensuring your roadie includes side trips to see some.
11.5% of Australia is protected national parkland, with the ACT highest level at 55%! Surprising, huh?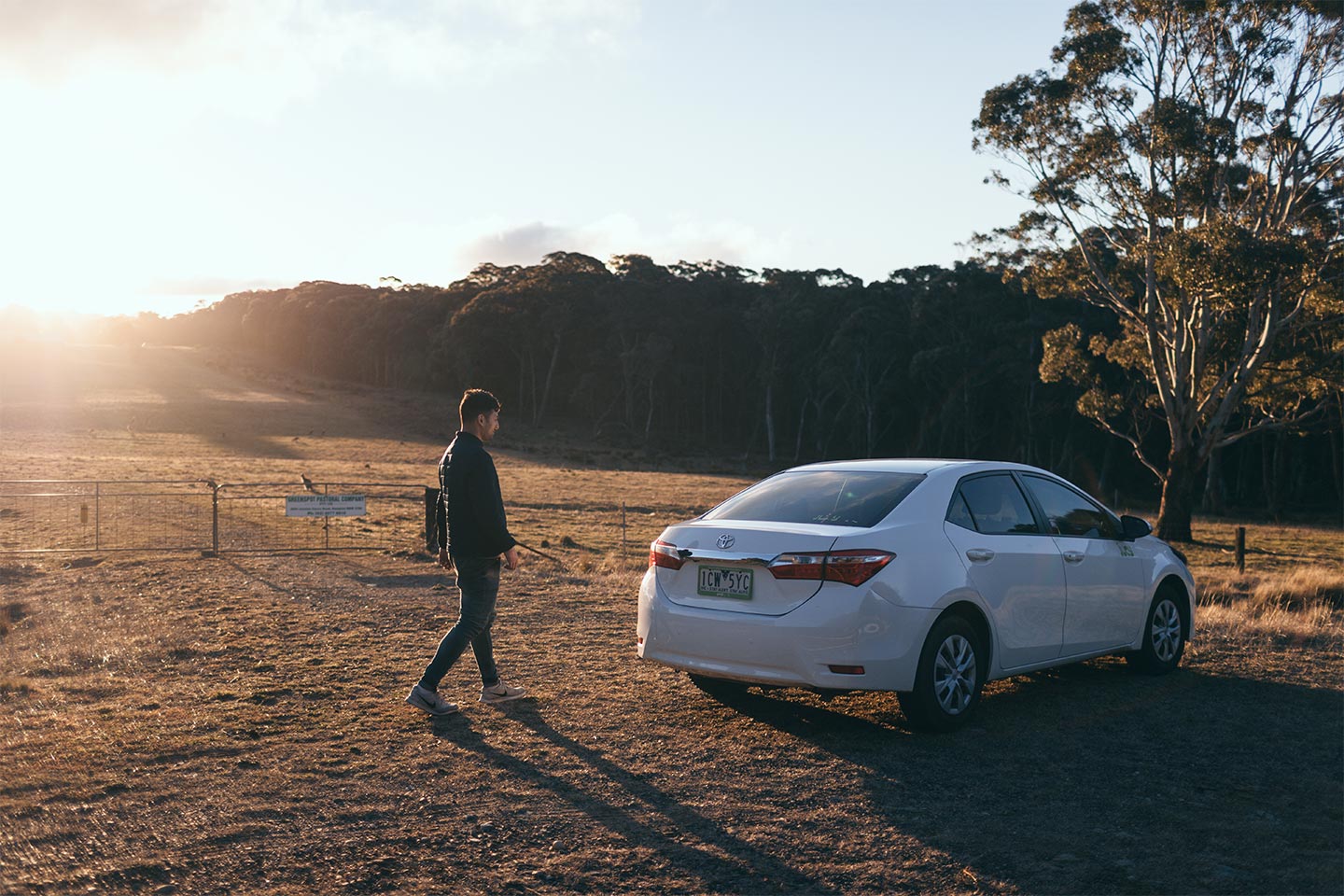 Attractions in Australia
Narrowing down your travel choices is like asking Lady Gaga to pick only one outfit for the night. So many choices, arrrghhh. To help you out, here are some of our fave Australian hotspots:
Traverse the iconic Aussie routes, like the Great Ocean Road, Pacific Highway, and the Stuart Highway into the red centre.
Beach hop Australia's East Coast. Check out the most popular here.
Aussie creatures are a drawcard in themselves. Why not plan a wildlife-spotting adventure? Each state has its charms, but we're big fans of Victoria's accessibility to spy so many.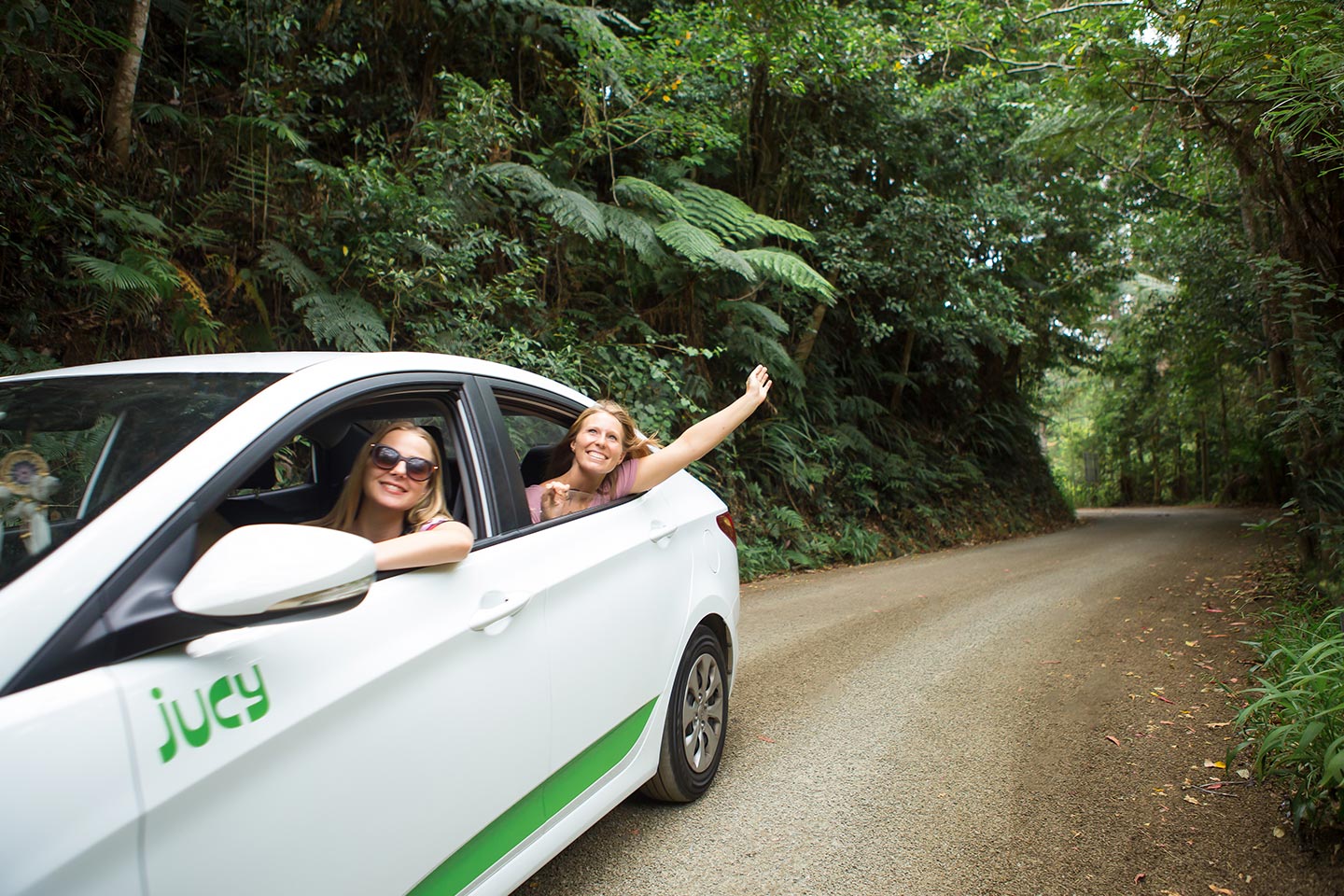 Travel like a local in a car
The best Australian trait to pick up is their 'no worries, mate' attitude. Australia's climate, gorgeous national sights, and abundant wildlife have contributed to their relaxed vibes, no doubt. Here's how to adapt, like a local:
Watch the sunrise from an east coast beach. These moments fill you with gratitude and dilute your worries instantly.
Spend a day searching for the drop-bear. Not to actually find this dangerous, mythical creature but to learn the Aussie sense of humour, one of the population's strengths.
Slow down! Australian's are a relaxed bunch, and that's in part because they take things at a leisurely pace, especially their road trips.