10 must visit beaches in Australia
With more than 30,000 miles of coastline, Australia has no shortage of beaches! The University of Sydney actually counted 10,685 – enough for you to visit one each day for the next 29 years! With so many stunning stretches of sand to choose from, it can be hard to pick when to pull over for a dip or a stroll. With help from fellow travel lovers, we've pulled together 10 must visit beaches in Australia.
1. NOOSA, QUEENSLAND
While you lay on the stunning white sand beach, you'll have sparkling blue waters in front of you, lush national park headlands to your right, never-ending coastline to your left and Hastings Street, full of epic eateries, trendy bars and surf shops, behind you. Noosa really has everything you need and more. You won't want to leave!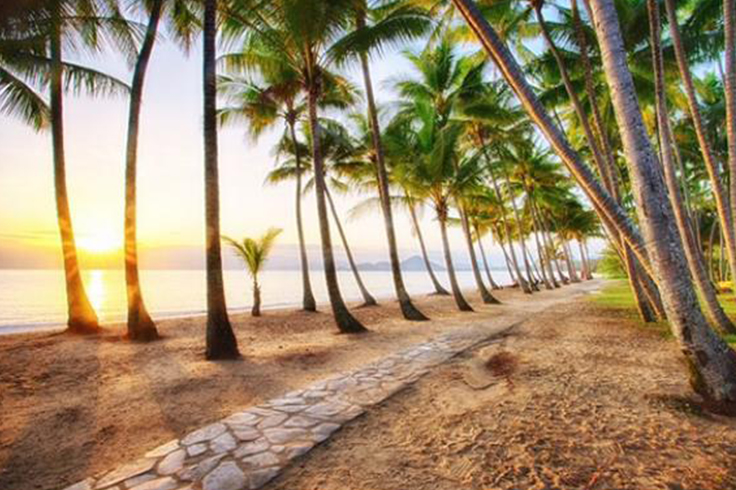 2. PALM COVE, QUEENSLAND
With its turquoise waters and palm tree lined shore, Palm Cove looks like it belongs in Hawaii! Located on the northern Queensland coast, just north of Cairns, it's the perfect place to base yourself for trips to the Great Barrier Reef and Whitsundays. With streets of restaurants, cafés, galleries, and boutique shops nearby, you don't need to go anywhere else!
3. BURLEIGH HEADS, QUEENSLAND
Just south of bustling Broadbeach lays Burleigh Heads. The beach here offers the best of both worlds, protected waters at the main beach and world-class surf breaks just around the headlands. Look to your left when you step onto the beach and you'll be able to see the skyscrapers of Surfers Paradise in the distance.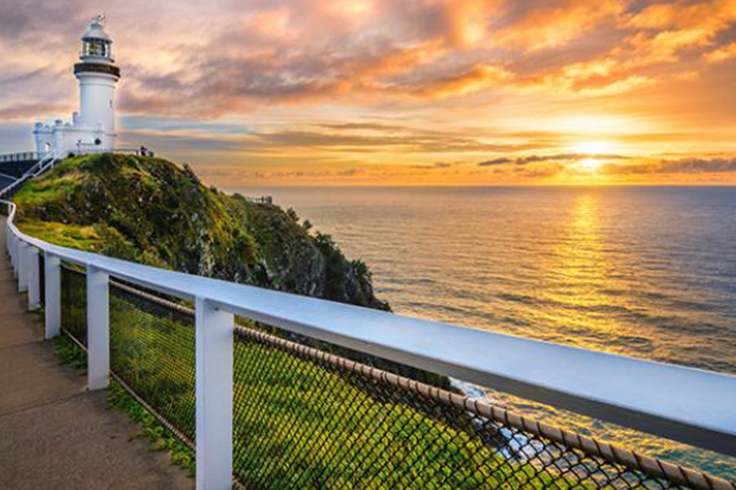 4. BYRON BAY, NEW SOUTH WALES
Located in the far northeastern corner of New South Wales, Byron Bay is the ultimate spot for travellers wanting to experience Australia's relaxed, beachy lifestyle. Explore the surrounding rainforests, keeping an eye out for echidnas, wallabies and unique birdlife, as well as the oceans, where you may spot whales, dolphins and turtles. Be sure to head to the cliffs and watch a stunning sunset or sunrise!
5. BELLS BEACH, VICTORIA
With large swells, which slow down and steepen over the reef-strewn shallows, it's no wonder Bells Beach is well known as one of the best surf beaches in Australia. Not into surfing? The sandy golden shores are perfect for sunbathing and admiring the superb coastal scenery.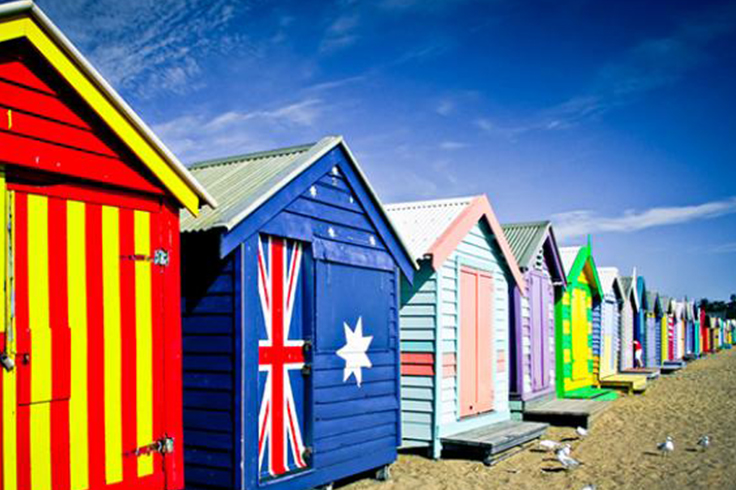 6. BRIGHTON BEACH, VICTORIA
Eighty-odd charming, multi-coloured bathing boxes line the foreshore at Brighton beach. Not far from central Melbourne, Brighton Beach is the perfect place to escape to for a swim on a hot day. When the wind picks up, there are some pretty decent waves for surfing too! Explore the upmarket suburb, checking out the restaurants, galleries and cafés while you're here.
7. SQUEAKY BEACH, VICTORIA
Aptly named because the sand really squeaks when you walk on it! Accessible only by foot, via a leisurely walk through Wilsons Promontory National Park, Squeaky Beach feels truly untouched. Soak up the sun and stunning views while you picnic on the sand surrounded by rosellas and kookaburras.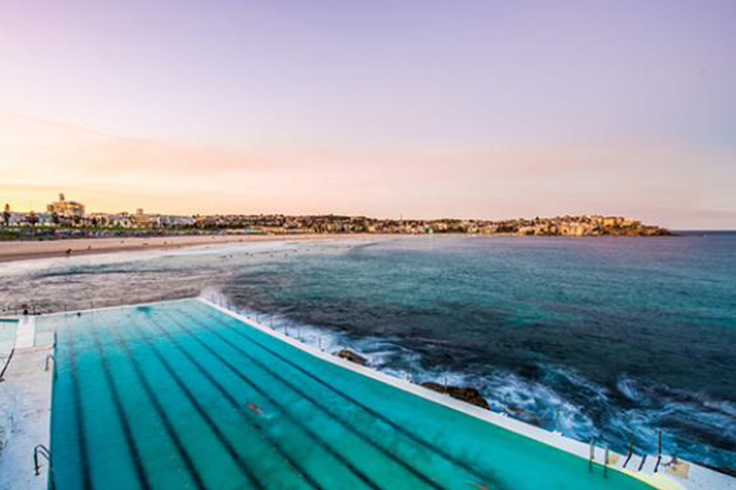 8. BONDI BEACH, NEW SOUTH WALES
Arguably the most famous beach in Australia, Bondi is well loved by both tourists and locals. The surroundings are stunning, the atmosphere is relaxed, and the history is rich. The Bondi to Bronte coastal walk is a must do, as is a visit to the much-Instagrammed Bondi Icebergs pool.
9. PEBBLY BEACH, NEW SOUTH WALES
Located in Murramarang National Park on the NSW south coast, Pebbly Beach is known for the wild kangaroos which hang out on the sand. They are used to human interaction so you can get up close and personal with these cute creatures. With a campground right by the beach, you can park your JUCY camper or pitch your tent and wake up to the sound of waves.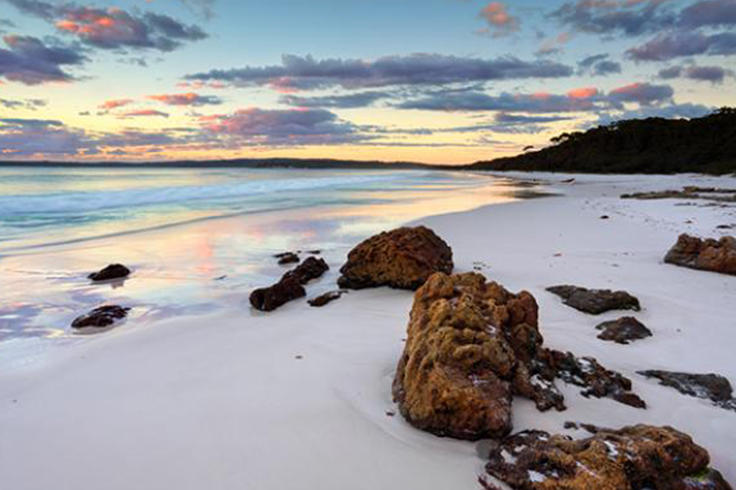 10. HYAMS BEACH, NEW SOUTH WALES
Located in the Jervis Bay region of New South Wales, Hyams Beach is a tiny seaside town, without the highrise developments like many of the north coast beaches. Sunbathe on the whitest sand in the world (according to The Guinness Book of Records), go for a dip in the crystal clear waters, and finish off your visit with some good food and coffee at the Hyams Beach Cafe.