AUTHOR: CLARE FISHER | TRAVEL THE WORLD FAMILY
So you are looking at driving around Australia! Nothing else quite gives you the same freedom, to explore such a vast and exciting country. Whether you're pulling over at the side of the road to watch whales and dolphins, stopping to admire wild kangaroos or watch the sunset, you're sure to have an experience you'll never forget. We've put together some advice and tips to help you get ready for your road-trip!
HIRING A VEHICLE
Hiring your vehicle is simple and easy, you can reserve and pay for it online. If you are arriving into Australia from overseas, you can take a free shuttle straight to the JUCY branch.
If you're planning on driving in Australia, here are the most important things you need to know:
Just be sure you have a valid driver's licence when you arrive. You have to hold either a licence in English or an international driver's permit. If you don't have either of these, you'll need an official translation of your licence. Any additional drivers will also need to show their licence.
You'll need a credit or accepted payment card in order to collect your vehicle. Your car rental company will most likely freeze a bond on your card, unless you choose to take a full-cover excess reduction option (in JUCY's case, Stress Free has a $0 bond, but the Risk Taker has a $3000 bond).
After providing your documents at pick-up, you will have a quick check around the vehicle to note the condition and just like that, you are on your way!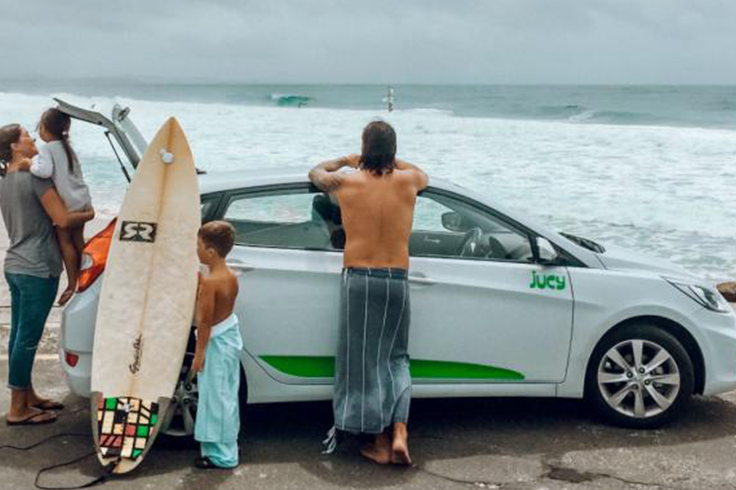 SAFETY ADVICE
Staying safe should be your priority. For tourists, driving on the left, encountering wildlife, or even just dealing with extremely long roads through the Outback can be challenging. Follow these safe driving tips to make sure you have a great holiday.
STAY LEFT. This is the number one rule to remember for drivers from North America or Europe. Stay focused when turning at intersections or pulling out onto the road after taking a break, to make sure you stay on the correct side of the road. You also need to park on the same side of the road that you drive on. If you park on the wrong side, you could find yourself with a hefty fine or even discover your vehicle has been towed!
If you are driving a campervan, be aware of your height and always look out for height restriction signs when approaching tunnels and car parks.
Always wear your seatbelts and if you are travelling with children, make sure you have added the correct car seats for the age/height of your children. If you fail to do this, you are compromising their safety and you can face penalties if caught by the authorities, as it is against the law.
Consider the different excess reduction options that are available with JUCY and work out what is best for you. Be sure to read the details, so you know exactly what you're covered for. In Australia it isn't compulsory for drivers to have insurance, that covers third party vehicle damage, so if you want complete peace of mind, JUCY's full cover is very well priced and is probably your best option.
Look out for trains! Only 21 percent of level crossings in Australia have gates and/or flashing lights to alert you of an oncoming train. The majority have a 'STOP' or 'GIVE WAY' sign, which means you have to check for an oncoming train yourself.
Keep an eye out for wildlife in rural areas, particularly at night. If you come across a kangaroo or emu in the road, brake carefully. Try to avoid swerving suddenly, as this can cause you to spin off the road or roll.
Australia is one of the safest places to travel in the world, but keep your possessions out of sight and always lock your vehicle.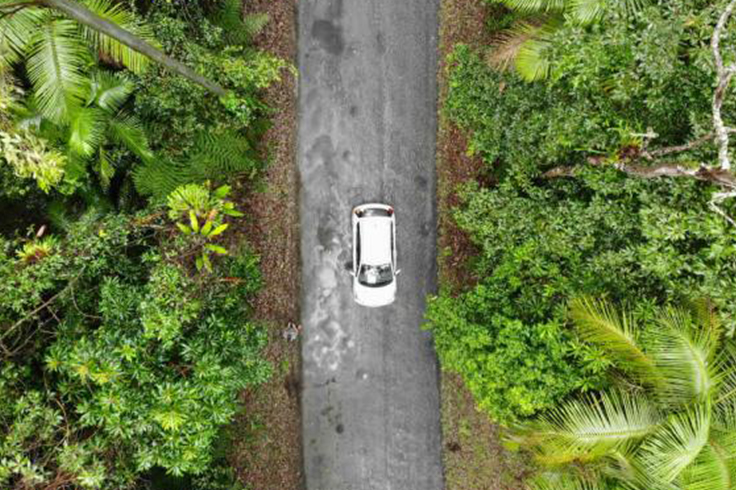 DRIVING RULES
Australia feels very safe and comfortable to travel. It is very organised, efficient and clean. However, this wouldn't be possible without some tight rules and regulations, especially when it comes to driving and parking. Although this might seem daunting at first, if you always read and abide by the signs, you won't go far wrong.
Road rules can vary by state, so make sure you look up the specific rules for your destination. There are a couple of rules that apply all over the country, though. Remember that these are for your safety.
Speed limits are regularly and clearly signposted, and with a good police presence and speed cameras, it is best to follow them.
It is illegal to use your phone while driving. If you need to make a phone call or search for directions, pull over.
It's also useful to know the regulations around parking, as parking illegally can result in expensive tickets or fines. You will probably never be stuck for somewhere to park in Australia and what's even better is, they are really generous with free parking, even in the city centres for a limited time. Check out the signs to see how much time you have, for example, '4P' means you have four hours for free and if you are required to pay, it is clearly marked.
If you are making your way through a few cities, make sure you check out the parking prices beforehand, as overnight parking can be pricey and bump up the price of your whole trip. If you are arriving into a major city in Australia and plan to spend some time there, it can be worth you waiting until you're ready to move onto the next destination, before picking up your vehicle. If you are leaving the country from a major city and are spending some time there, it can also be worth dropping your vehicle off when you arrive into the city. With a lot of sightseeing in walking distance and excellent and cheap transport links within the cities, it could be easier and more cost effective to enjoy the city without your JUCY vehicle.
Always make sure you are parked overnight legally. If you are travelling in a campervan, you can't just pull up at the side of the road and camp anywhere but there are designated areas, throughout all of the country, that allow free or low cost camping. You can find out where these are online, if you want to plan ahead.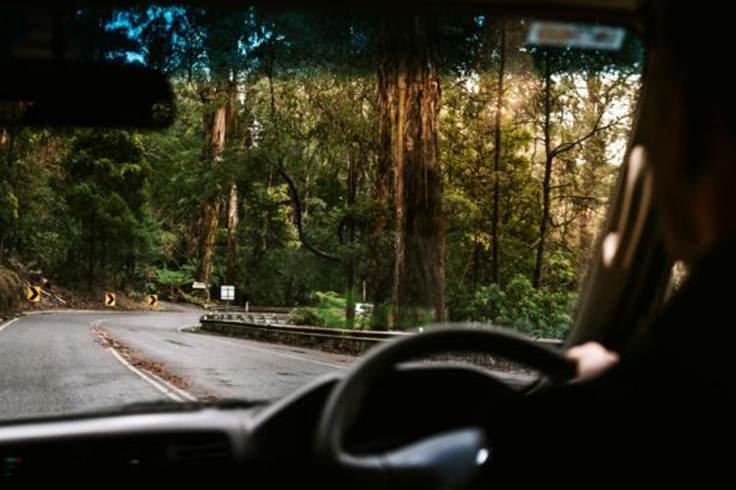 PRACTICAL TIPS
Getting around Australia is easy, everything is very well signposted! You will see signs for popular tourist spots as you make your way on the highways, be it a beach, waterfall or lookout and you wont believe how many of these there are! You will enjoy some incredible views as you drive but if that isn't enough, you can lookout for signposted 'Tourist Routes', that will take you off the main road, to enjoy some even more amazing views!
With technology it has never been easier to navigate your way but if you don't quite have the budget for a sat nav, did you know that some iPhone or android map apps, can be used without wifi as you drive? Simply connect to wifi BEFORE you begin your journey, choose your destination and even when you leave that connection, the phone will still show your route and position on the road.
You will probably want to have a vehicle charger with you for this option and be sure to have your phone secured, in a fixed mounting as you drive. Using a mobile phone in certain ways during driving, is not only dangerous, it is against the law.
Australia's highways, run through towns with fueling stations. There are also regular service stops, offering a place to eat or rest and in some places, even enjoy a free coffee to help you stay alert. Don't forget to keep an eye on that fuel gauge though! The times in-between stops can be a little longer in Australia, so check signs for the km to the next stop if you're running low.
Australia is a BIG country. Check out the distances between some of your chosen locations, as they might come as a surprise. Check out some of the popular tourist routes online to get some inspiration for what you can squeeze in with the time you have.
NOW YOU KNOW HOW TO DRIVE SAFELY IN AUSTRALIA, YOU JUST NEED A JUCY VEHICLE AND YOU CAN HIT THE ROAD! BOOK TODAY.