Connecting two of Australia's most intriguing cities, the road from Melbourne to Sydney curves around some of the most dramatic coastline in the world. Think steep cliffs, rock formations, and windswept beaches with no footprints to be seen. The coastal drive between Melbourne and Sydney is about 1380 kilometres in length, or about 18 hours of driving in total. To make the most of the journey, allow at least one week for the whole trip.
Here's where to stop, eat, and play on a Melbourne to Sydney coastal road trip.
MELBOURNE TO PHILLIP ISLAND
140 kilometres - 2 hours
Take your time getting down to Wilsons Promontory National Park.
Stop in at Mornington Peninsula to get a taste of the quaint coastal towns you'll encounter a lot on this journey.
You could even stop here for a whole day to give yourself the chance to swim with dolphins and seals in Port Phillip Bay.
The Peninsula is dotted with world-class vineyards, with varietals like pinot noir and tempranillo. The Montalto Winery is considered the best in the region, so certainly worth a nosey.
On your way south east, Phillip Island is a great stop for nature lovers, with penguins, fur seals, and koalas all frolicking on or around the island. If you want enough time to explore the wetlands of the island, stick around for the night, otherwise, carry on down to "The Prom".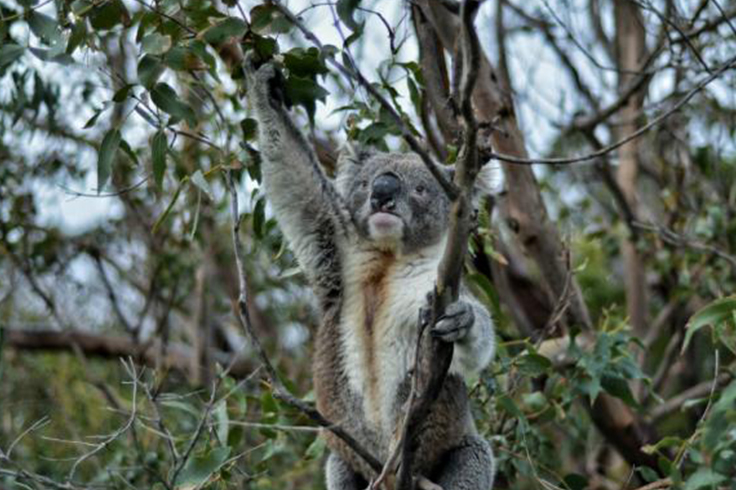 PHILLIP ISLAND TO WILSONS PROMONTORY
145 kilometres - 2 hours
This is one of the most picturesque parks in the whole country, and is beloved by locals. It's also the lowest point on mainland Australia. There are campgrounds and walking trails galore, so settle in for a few days and embrace the intense natural beauty. Between white sand beaches, granite outcrops, and eucalypt groves, it is visual overload.
Make sure you check out Squeaky Beach, where the quartz sand is so fine and clean it squeaks as you walk on it.
Another highlight is the summit of Mount Oberon, where you will get spectacular views of the coastline extending into the distance.
If you're attached to your JUCY vehicle, there are also short drives to take within the park which will get you to pristine beaches and lookout points.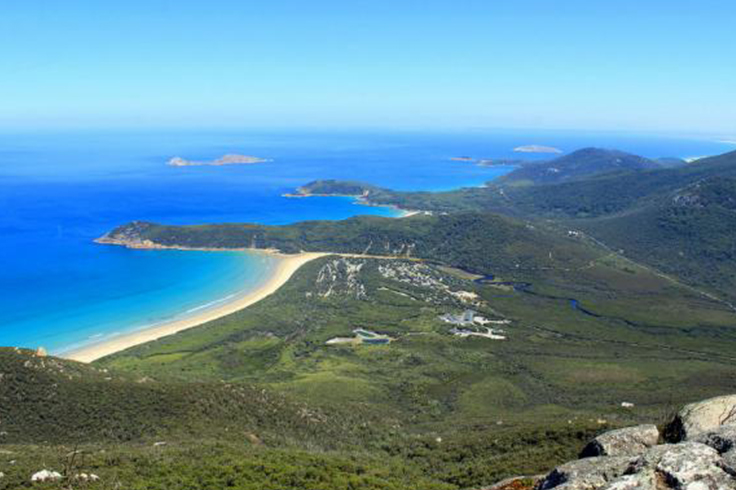 WILSONS PROMONOTORY NATIONAL PARK TO MALLACOOTA
480 kilometres - 6 hours
When you're good and ready for a six hour drive, head east to Mallacoota and Croajingolong National Park. This expansive park is one of Australia's most spectacular. It's a UNESCO World Biosphere Reserve, thanks to an eco-system that houses more than 300 bird species and over 1000 kinds of native plants. With 100 kilometres of coastline, there is incredible diversity in the park. You'll get to see more of the granite headlands and glittering white beaches that this part of Australia is famous for. Hike, swim, snorkel, or mountain bike to your heart's content.
Roughly halfway between the cities of Melbourne and Sydney, this is your chance to properly embrace the wilderness and enjoy nature. Mallacoota is an excellent base for exploring the park if you want to strike a balance between wilderness and convenience.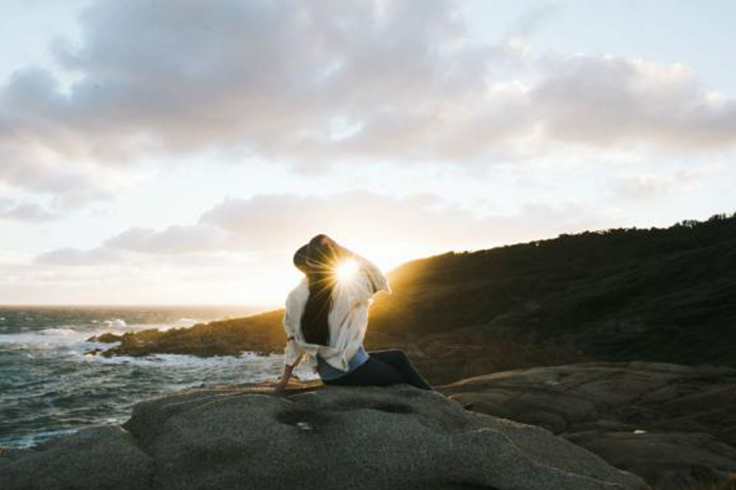 MALLACOOTA TO EDEN
85 kilometres - 1 hour
The next leg of the journey will take you across the line from Victoria to New South Wales. You'll drive the Sapphire Coast and stop in at Eden, a town with a curious history.
You can learn about Eden's past in the killer whale museum that houses an entire orca skeleton belonging to Old Tom, who was famous in the area around the start of the 20th century. Old Tom used to help whalers herd baleen whales into the bay. After killing the whales, men would allow the killer whales to feast on their tongues and lips, making the arrangement a mutually beneficial one.
Killer whales are now gone from Eden, but the town is still known as the Humpback Highway thanks to the thousands of migrating humpbacks who pass by every year.
Join a charter boat to go out on the water and see pods up close each spring.
EDEN TO NAROOMA
140 kilometres - 2 hours
Keep heading north, with a stop at Mimosa Rocks National Park. This strip of coast has beautiful rocky coves and inlets, as well as pure lagoons. From Mimosa Rocks, cruise up to Narooma where you can stop for the night.
Narooma is famous for it's coastline, with the notable Glasshouse Rocks and Pillow Lava formations.
Off the coast is the Montague Island Nature Reserve. Fur seals, penguins, and various bird species call the island home so a boat tour is a great way to see more of Australia's marine wildlife.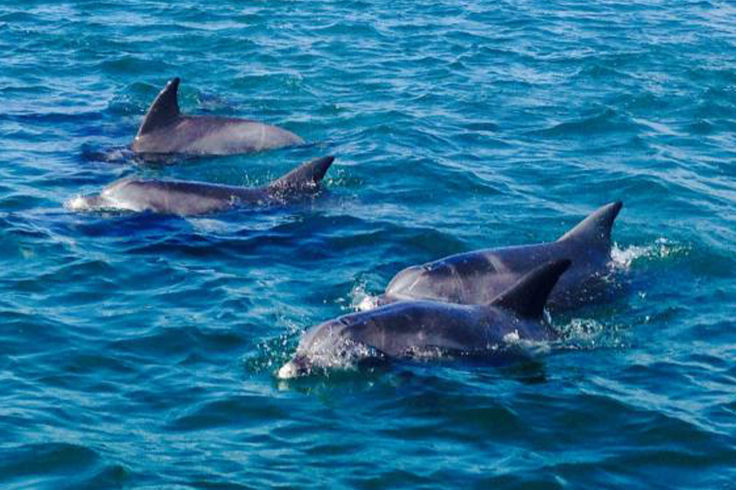 NAROOMA TO JERVIS BAY
210 kilometres - 2 hours 50 minutes
Pop up to Jervis Bay to see some of the purest sand in the world. Guinness World Records nominated Hyams Beach as having the whitest sand anywhere on the planet. The beach is perfectly complemented with dazzling waters.
Jervis Bay National Park has sensational coastal walking and bird watching opportunities.
Head to Booderee National Park to explore bush walks in a lovely area of coastal wilderness.
Or, take a cruise to explore more of Jervis Bay Marine Park and meet the dolphins, penguins, and humpback whales sharing the water.
JERVIS BAY TO SYDNEY
200 kilometres - 3 hours
You're onto the home leg! On the drive back to Sydney, make sure you pass up along the Grand Pacific Drive, stopping at the Scarborough Hotel for lunch before taking in the majestic Sea Cliff Bridge that arcs out over the water. A detour to Bald Hill Lookout is always a good idea, especially at the end of the day as you'll have incredible sunset views.
If you have some time left in the day, prolong your return to the rush of Sydney and take your time exploring Royal National Park. There are a range of walking trails in this historic park. When you're ready to leave, you're only an hour away from Sydney.

READY TO ROAD TRIP? BOOK YOUR JUCY CAMPER TODAY AND DRIVE MELBOURNE TO SYDNEY TOMORROW!