What Are the Best Beaches in Melbourne? We Reveal All!
Curious about the best beaches in Melbourne? With a beach for every kind of beach lover, we share our top Melbourne beach picks!
You may think of Melbourne as being on point for its café culture, modern-foodie culture, and countless attractions from the wild to the wildlife. But did you know that Melbourne has plenty of nice beaches, too?
It may not be the sole reason you come to the Garden City (no 'beach' in that moniker, eh?), but it's 100% worthwhile to weave a few beaches into your Melbourne-based road trip. Choose from wide, sandy beaches, secluded mellow coves, rugged, wild coastlines and more
We've selected the six best beaches in Melbourne for your road trip planning pleasure. Read on
Best for Fun: Mount Martha Beach
Maybe it's the outstanding broad sandy beach, maybe it's the gorgeous turquoise waters, and maybe it's the colourful beach boxes. Whatever is going on at Mount Martha Beach, it's a vibe! It gives us part retro vibes, part Euro vibes, and part not-a-care-in-the-world vibes. We love it!
Along with swimming, sunbathing, and snapping selfies in front of those boldly painted iconic beach huts, we're also fans of the thrill of cliff-jumping off the sandstone pillars. Also, pack a picnic or take advantage of the yummy cafes and gelato shops in South Beach. Mmmm gelato.
Mount Martha is on the Mornington Peninsula; get there in under an hour from Melbourne.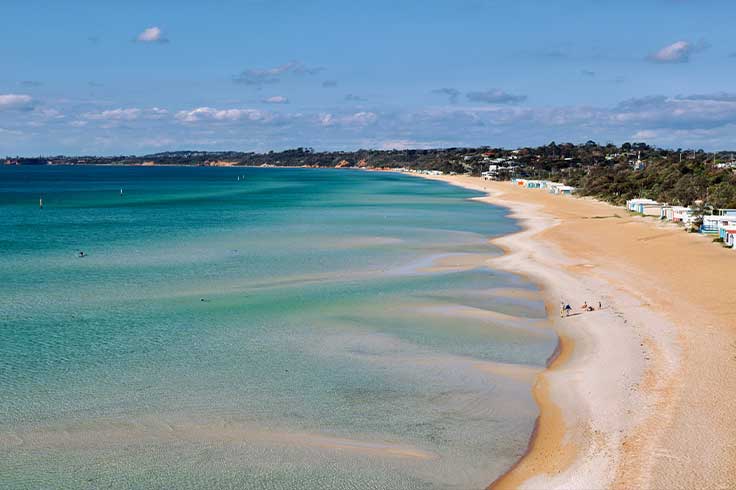 Best for Watersports Adventure: Altona Beach
So many JUCY lovers are fans of adventure: it's why we partnered with Travello for sweet deals while you are travelling. (You can even get $50 for your first experience). Whether it's kayaking, paddle boarding, kite surfing or the latest watersports trend, the thrill of being on the open water is unrivalled.
While there are plenty of best beaches in Melbourne to throw an oar into the water at, part of the appeal of Altona is their special 'no boat' zone. Not having to worry about boats crossing your path (or killing your paddleboard vibe with their wake) means even beginners can safely have a go. This makes it one of Melbourne's best swimming beaches, too.
If you want to take some time out of the water (sun safety and all that), then the Esplanade pathway is part of the Hobsons Bay Coastal Trail. Get to Altona in under 30 minutes in your JUCY hire car from central Melbourne.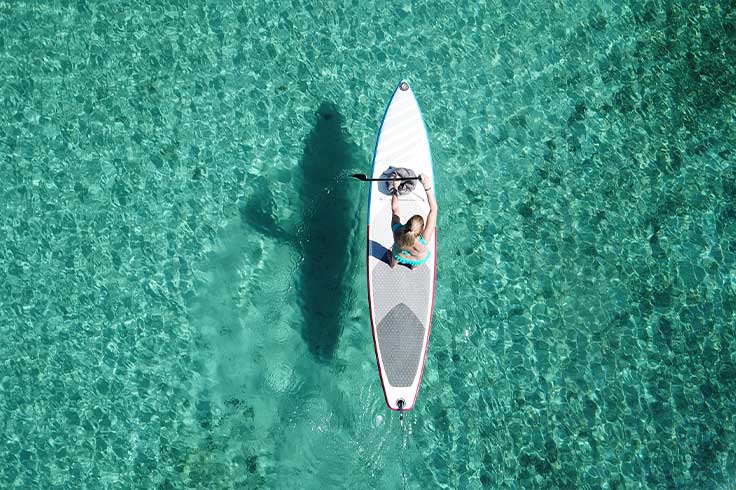 Best for a Picnic Day Trip: Flinders Beach
Pack a picnic and drive your JUCY rental car an hour south to the bottom of the Mornington Peninsula. Flinders Beach is the kind of spot that makes you forget any stress. In part, because it's lush; in part because it gives off quaint, old-school vibes that take you back to the carefree days of your youth. This must mean diving off the pier and slurping a Golden Gaytime is compulsory, right?
A broad white sandy strip and calm aquamarine waters await in Flinders Beach, fringed by the native bush backdrop. Snorkel the reefs, paddle the rock pools, or patiently wait for the Flinders Blowhole to spew forth.
If you'd rather make a longer road trip of it, consider renting a custom JUCY campervan and continue on to Gippsland on our 10-day East Victoria itinerary.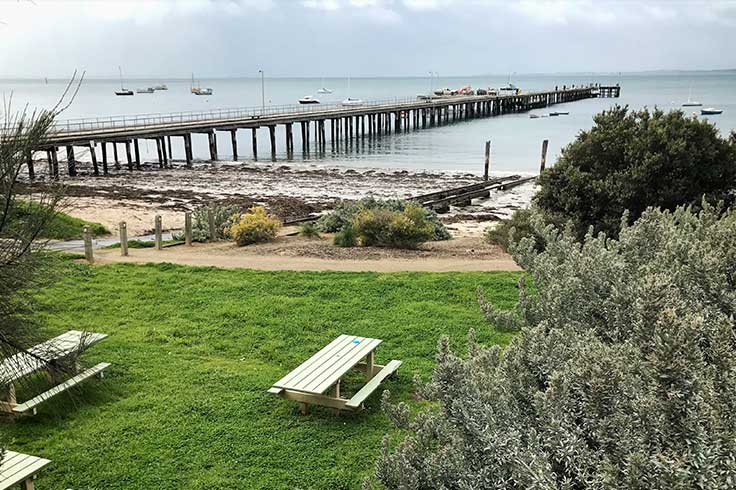 Best for Families (and Horse Lovers): Mordialloc Beach
Drive 40-minutes along the east coast of Melbourne, and you'll discover the family friendly Mordialloc Beach (aka Mordi Beach). Calm, clear waters and warm golden sands make for an enjoyable day out. Dip between beach reads and ocean swims while the kids play nearby. There's also a big playground nearby if they get bored making sandcastles.
Be sure to walk the wooden pier to see what the fisherfolk catch. There are often musicians singing a tune or two up there, too.
For equestrians, there is a dedicated stretch of Mordialloc Beach for horses. It has almost as many hoofprints as it does footprints. While you're here, snap a selfie at the cool horse sculpture. If you tag us #JUCYMOMENTS, you are in the draw to win a full JUCY refund!
Mordialloc Beach is only a 25-minute drive in your JUCY rental car from our Melbourne City branch in St Kilda.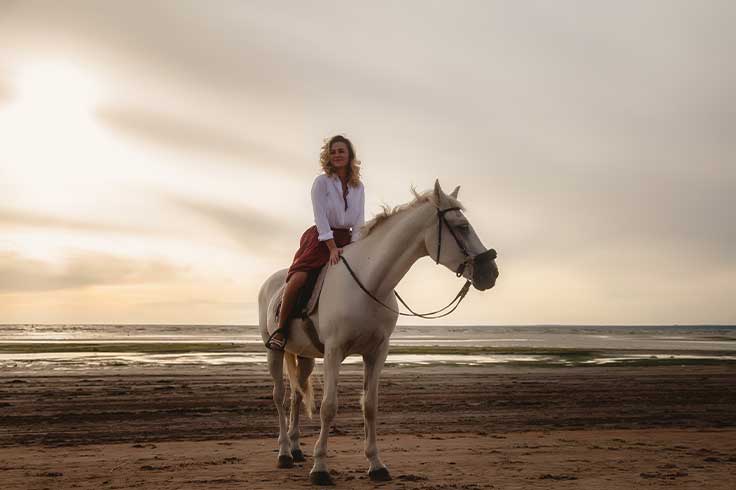 Best for Surfers: Bell's Beach
Bell's Beach near Torquay has earned Melbourne's most beloved surf beach for a reason: it packs a punch! It even hosts the world's longest-running surf competition, the Rip Curl Pro, so you know it's a quality surfing spot.
Winter is primo surf season with big swells and cold off-shore winds. If the chilly Southern Ocean temps put you off, park your JUCY hire car in the car park on the bluff: it gets you a mint spot to view the surf action anyway.
Torquay has more than one of best beaches in Melbourne's. Get to Bell's Beach and others in an hour-ish. Torquay is the gateway to the Great Ocean Road.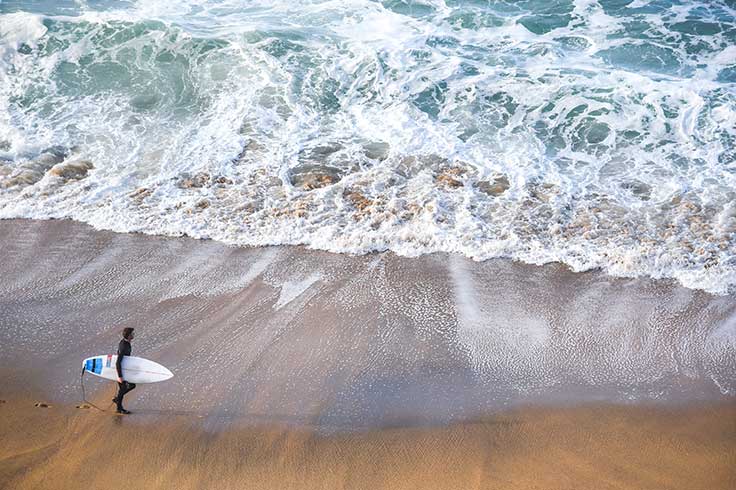 Best for Blowing the Cobwebs Away: Bushrangers Bay Beach
We've all experienced a trip into nature that has de-stressed and taken a weight off our shoulders. Some beaches are for sitting pretty; some are as much therapy as summer fun. Bushrangers Bay Beach is our best beach in Melbourne to blow life's cobwebs away.
Bushrangers Bay Beach impresses with its jagged basalt rocks, wild waves, and expansive bush. While ocean swimming is not recommended due to dangerous rips, there's still plenty to do. Like kangaroo-spotting while you hike the 2.5-km (one way) Bushrangers Bay trail. Or rock pool bathing. Or matching the scenery to scenes from the movie Where the Wild Things Are!
Bushrangers Bay Beach is out of cell service range, so you're truly able to clear your mind while you're visiting. Bushrangers Bay Beach is also in the Mornington Peninsula, about an hour fifteen from Melbourne city or two hours from our Melbourne Airport branch.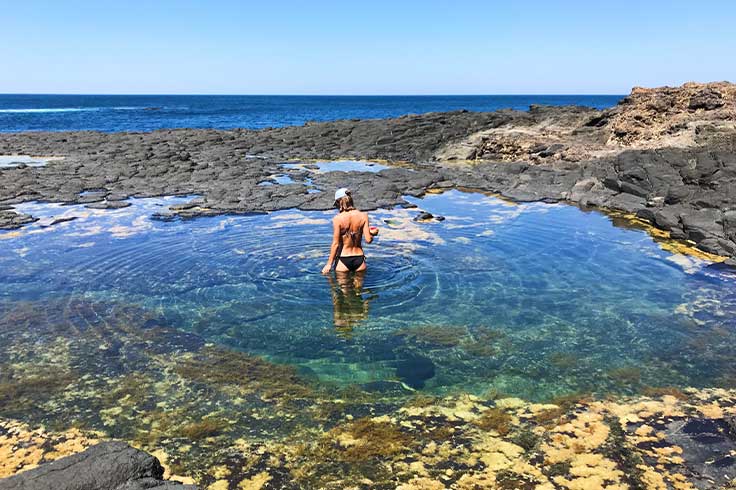 So that's a wrap! Of course, we could have gone on forever with more of the best beaches in Melbourne. Like Sorrento Bay for the rock pools and Half Moon Bay for the shipwrecks. However, we've given you six fabulous reasons to book a Melbourne-based road trip soon. We'll leave it up to you to decide whether you'd like a long weekend getaway around Melbourne or want to use the city as the start-point for a greater Victoria adventure. Maybe a journey from Melbourne to Adelaide via the Great Ocean Road? Or off-the-beaten-track into Gippsland? Or even the mega-adventure from Melbourne to Uluru! The choice is yours.
To book your JUCY car or campervan road trip, hit BOOK NOW or give our awesomely JUCY crew a buzz on 1800 150 850. Until then, remember life's a beach, payback's a beach, and beach bum's have more fun!