EXPLORE New Zealand WITH JUCY
New Zealand campervan hire and car rental options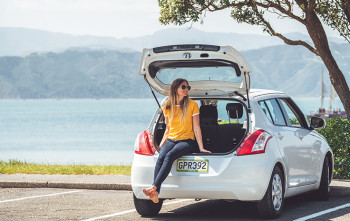 When size, style, and cost are important, hire our compact Small Hatch.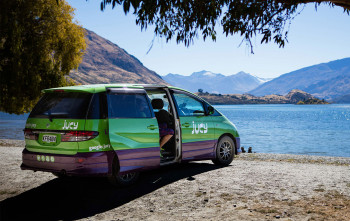 An awesome 8-person drive for travelling families, friends, school groups, and for work trips.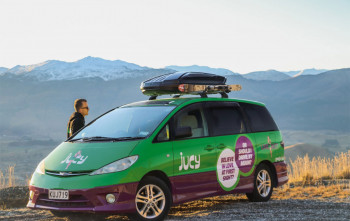 This year, take the roads in style with a JUCY Adventure Wagon rental car.
Get JUCY New Zealand deals
#JUCYWORLD: JUCY on social media
Get inspired with JUCY tips and itineraries
Some JUCY Reviews
While we're not afraid to toot our own horn, we love to hear our customers toot it more.
Read our real-time, real-traveller reviews to assist you to book your New Zealand campervan & car with confidence.
No doubt Tourism New Zealand's #pureNZ campaign (and feedback from every friend and relative that's visited) has made a visit to our faraway shores desirable. Add in these tidbits to shift that from want to need!
Nowhere in New Zealand is more than 128km from the sea. That means a beach road trip is accessible in less than two hours. Even if you're on the ski slopes!

For the ultimate soak, New Zealand has the largest

hot water spring in Rotorua

,

and it's lush!

At present, there are an estimated 70,000 land-based native animals and plants unique to New Zealand! Wow!

Hiking gives you the best chance of spying our unusual flora and fauna.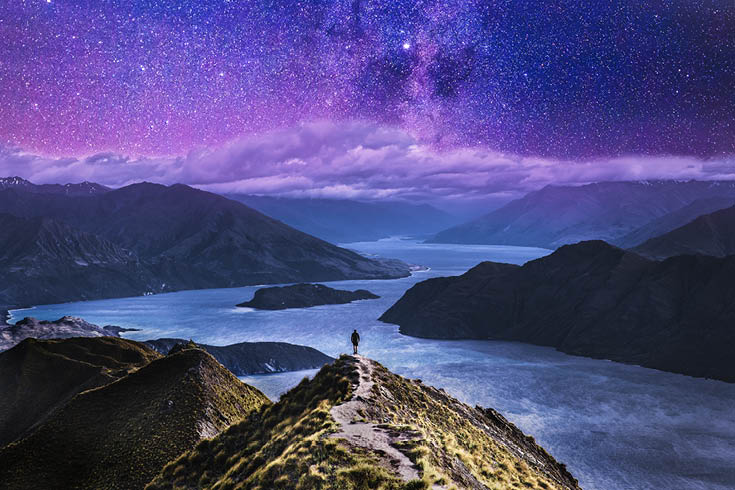 Oh man, where to start on giving you a tease on New Zealand's best attractions? There are so many! Here's some:
Hiking across our beautiful

country is a must-

do – even if you're a couch potato! With a range of trails – from short strolls to the 3,000km Te Araroa

tramp

there truly is something for everyone.

Get

wet

!

Whether you're planning on wha

le watching,

scuba diving

, canyoning, or even great white shark cage diving, our water-based activities are worth

y of

your Kiwi itinerary.

T

raditionally New Zealand food was not a massive enticer t

o visit (Marmite, anyone?). However,

a recent surge in

new and

creative ea

teries

means

that your belly can be as full as your

heart here

.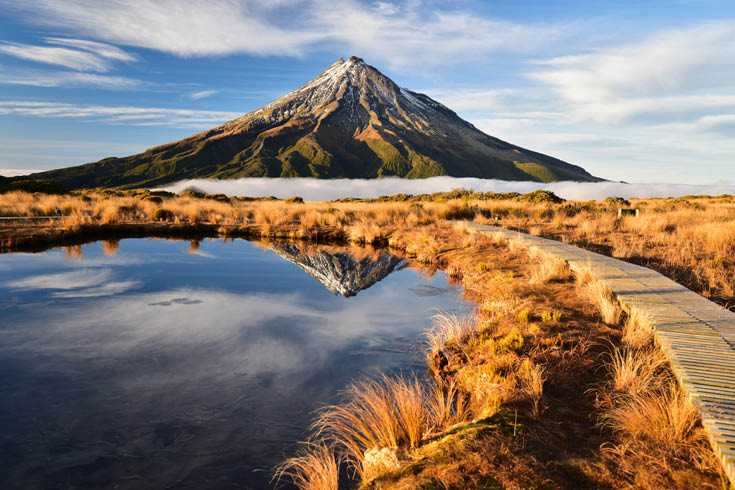 Where to go in New Zealand? Everywhere, duh! But seriously: read our quick guide to narrow your choices down:
If you're into

more

thrills than Stephen King, consider the south of the South Island. While Queenstown clearly wears

the adventure crown, the rest of the region has some mind-blowing activities to entice

,

also.

If t

he sound of white beaches, sand

boarding, Maori culture, and dolphins frolicking s

ound like fun

, head

north from Auckland

. The Bay of Island, Cape Reinga,

and Whangarei Heads all impress.

Keen on sunny bays, cute towns, and wineries galore? Drive north from Christchurch to the Marlborough Sounds. Tackle the Queen Charlotte Track, meander around Picton, or head to the famed Cloudy Bay

V

iney

ards

(with a sober driver, of course).