10 of the best places to explore this winter in New Zealand
New Zealand knows how to turn up the excitement along with the heat in winter. We see a bit of cold weather as an opportunity to bust out our skis, indulge in some hot springs, and enjoy having the country's top destinations all to ourselves.
Don't let the winter blues get you down. Grab a map and a bright green campervan rental, and hit the road. These 10 incredible New Zealand winter destinations are waiting for you.
1. Treble Cone, Wanaka
Treble Cone in Wanaka is triple the winter sports fun. Ski or snowboard your way down the largest ski area in the South Island. Zipping down the slopes will give you scarcely believable views of Lake Wanaka. Or, take a more sedate scenic chairlift ride up to a viewpoint where you see rugged mountains unfolding all around you.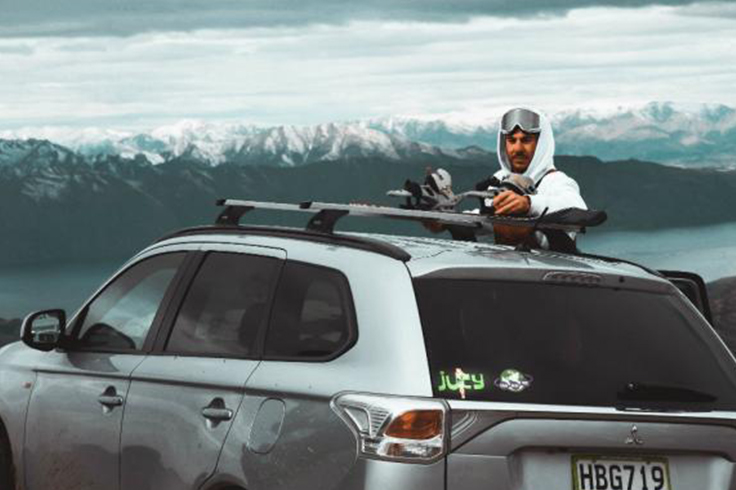 2. Lake Wanaka
#Thatwanakatree is even more haunting and beautiful in winter. With stark bare bones against the backdrop of Mount Aspiring National Park, it's clear proof that New Zealand is gorgeous at any time of year. Wrap up warm and wander along the lakefront to enjoy views that will warm the cockles of your heart.
Lake Wanaka changes with the light. To savour views of the lake, pack a picnic and settle in to watch the sunset – or beat the crowds and make your way to the waterfront at sunrise.
3. Arthur's Pass National Park
Arthur's Pass cuts through the Southern Alps in a national park that encompasses some of the most arresting scenery in the south. The steep mountains are all the more dramatic when covered with a dusting of snow. The adventure begins on the road into the national park, which traverses bridges and viaducts, and ducks under rock shelters.
Arthur's Pass village is a cosy little village where you can stop to grab a coffee and watch kea. The world's only alpine parrot is often seen around dusk in the town. They can be quite mischievous and their antics are entertaining to observe.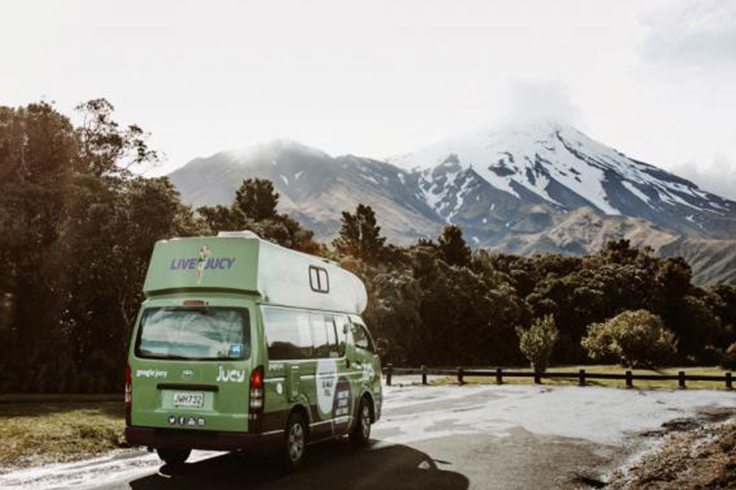 4. Wai-O-Tapu, Rotorua
Wai-o-Tapu? Why not! You'll be toasty and warm after taking a dip in a hot spring in this visually stimulating geothermal area. A painter's palette of colours makes Wai-o-Tapu appear bright and lively, even in the colder months.
The wider Rotorua area is ideal for warming up frozen toes. You can find several free natural hot springs to dip your feet in, including Kerosene Creek, Wairua Stream, Kuirau Park.
5. Fox Glacier & Franz Josef Glacier
Ice, ice, baby! Instead of hiding from the ice this winter, embrace it. The Fox and Franz Josef glaciers are easily accessible frozen wonders. You can stroll along the foot of the glaciers, through blue caves and ancient river valleys scarred by the movements of the glaciers over millennia.
While you're there, check out Lake Matheson - better known as the lake with near perfect reflected views of Aoraki - only a stone's throw from the Fox Glacier. The Te Moeka o Tuawe Valley Walk is another short walk that is worth tackling. This track is famous for its views of the Fox Glacier.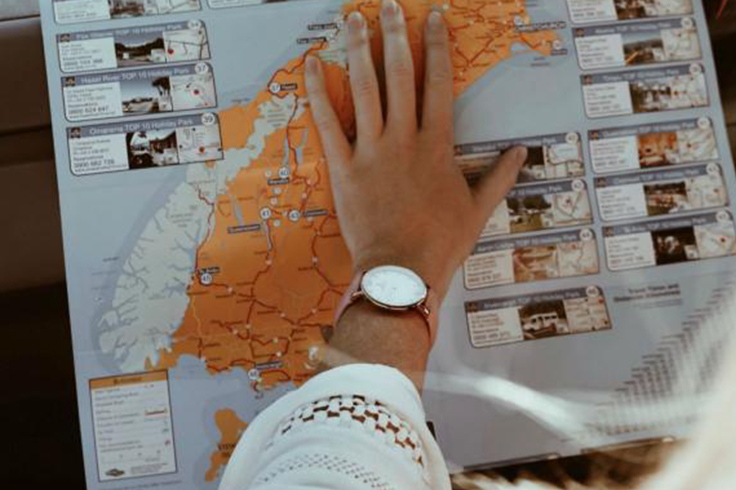 6. Hot water beach, Coromandel
Who said you can't hit the beach in winter? Warm up in a natural sand spa at Hot Water Beach. Dig your own pool in the beach and kick back and enjoy the scenery. Winter is the best time to visit, as you won't have to fight for space.
There's a free car park set just back from the beach where you can park and chill with a picnic, or a thermos full of a deliciously warm beverage. For overnight stays, the Hot Water Beach Top 10 Holiday Park is a prime camping spot.
7. Aoraki/Mount Cook National Park
Standing on top of the tallest mountain in New Zealand will give you a natural high. Aoraki Mount COok National Park is an alpine playground defined by superlatives. The country's darkest skies, longest glacier, and tallest mountains (23 peaks stand at more than 3000 metres) are all found here. Throw in a few scenic lakes and a fabulous network of walking tracks and you have several days of winter activities to dive into.
For the keen-but-not-that-keen walkers, the top five walks under four hours are the Governors Bush track, Bowen Bush, Glenoce Walk, Hooker Valley track, and Kea Point.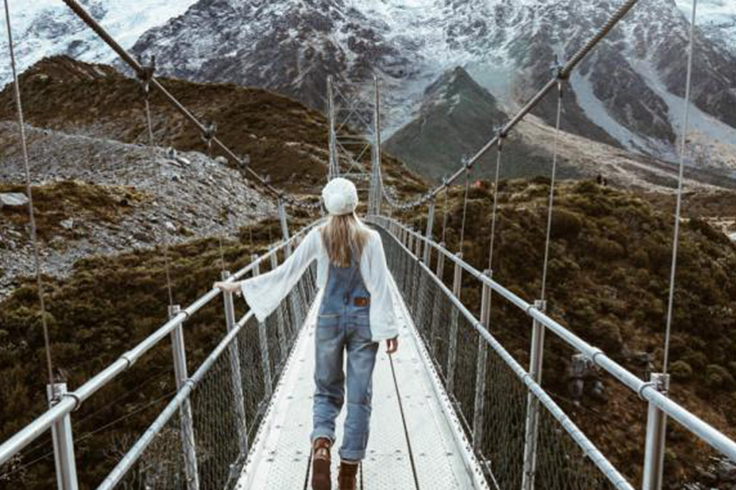 8. Lake Tekapo
Lake Tekapo is picturesque by day and dazzling by night, no matter the season. The awesomely blue waters pop against a backdrop of snow-blanketed hills. The Church of Good Shepherd also looks stunning under a fresh sprinkling of the white stuff.
The southern skies are even clearer in the depths of winter. Make the most of long nights and go for a wander in the dark to star gaze and enjoy the sight of moonlight bouncing off snowy mountains. You can also visit the Mt. John Observatory for a stargazing tour. Powerful telescopes will give you a deeper look into the southern skies.
9. Arrowtown village and Lake Hayes
A quirky village, a generous helping of history, and plenty of boutiques and cafes where you can escapt the winter chill - Arrowtown is an essential New Zealand winter destination. Visit the Golden Village and take a stroll back to gold mining days when you pop in to the Lakes District Museum. You'll be absorbed in history outside the museum as well, by simply wandering the old western style streets. A short walk will take you around the restored and well interpreted Chinese settlement from the 1880s, built along the edge of the river.
Stretch your legs further with an easy walk around nearby Lake Hayes. You'll be treated to outstanding views of the lake and surrounding environs. On a crisp winter's day, you'll see The Remarkables and Coronet peak reflected in the tranquil waters.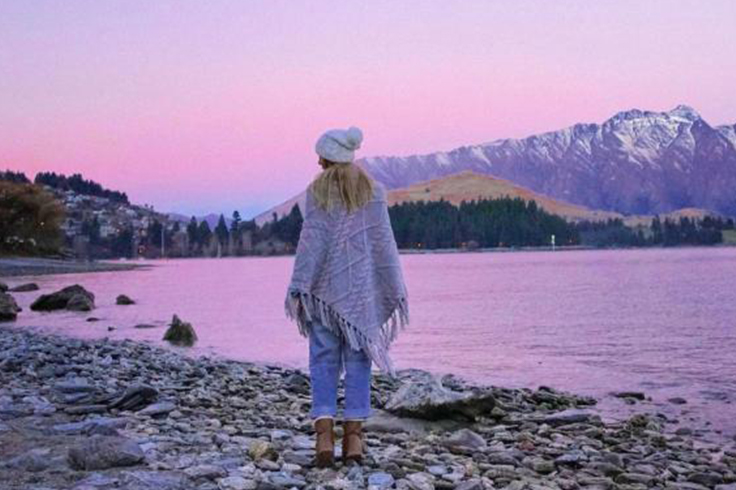 10. Milford Sound
We like to call it the eighth wonder of the world – and for good reason! Breathtaking is an exaggeration in pretty much every place except Milford Sound. Here you might be stunned into breathlessness as you take in the captivating scenery. Lying between rugged mountains sluiced with waterfalls, ink-dark waters hide dolphins and all manner of other marine critters. You can get a closer look at the sound's secrets in the underwater observatory.
There are numerous viewing points and short walking opportunities that allow you to soak up all the gloriousness. You can also take a combined bus and cruise tour to maximise your experience in one of the most scenic places in the world.
Ready to head to one of these 10 hot winter destinations? BOOK NOW!