12 Best South Island Campgrounds
The Most Epicly Epic South Island Campgrounds (Including Free Ones!)
Looking for a remote camping holiday, a chill beach break, or a romantic spot for your plus-one? We share 12 of our fave South Island campgrounds.
In the mood for a vacay but overwhelmed with where to camp? We've been in the campervan biz long enough to know that there is not one cookie-cutter style of camping holiday. So, when you asked for a blog about the best South Island campgrounds, so you could explore your backyard, we had to deliver. Read on for our 12 absolute fave South Island campgrounds for any kind of Kiwi campervan holiday.
Best South Island Campground: Beach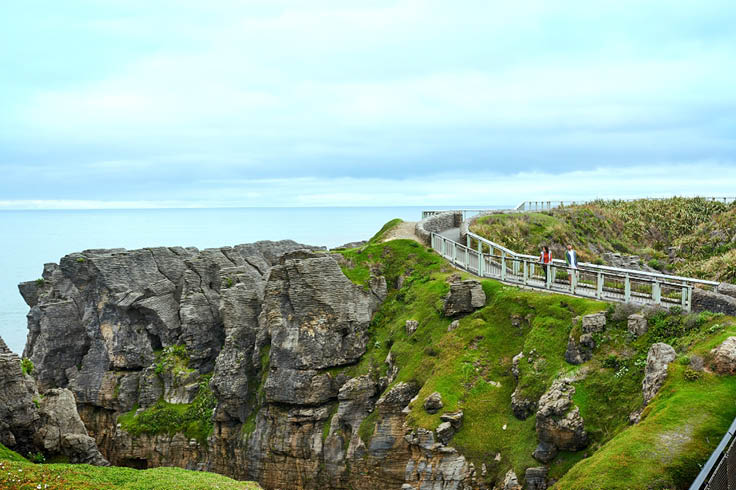 What is a Kiwi road trip without some beach time? With the South Island hogging more of the country's 15,000 kilometres of coastline, there is a chunk of wild, remote, and awe-inspiring beaches to explore.
Our absolute favourite South Island campground beach spot is at the Punakaiki Beach Camp on the wild west coast. Framed by dramatic limestone cliffs, with the river and beach moments away, a stay here gives you accessibility to the best of the region's natural wonders.
Like exploring Paparoa National Park (including the 3-day Paparoa Track) or walking to the iconic Pancake Rocks and blowhole. If you're a water baby, fish, swim, surf, kayak, or paddleboard: watch for hector dolphins. Visit the glowworms at Punakaiki Cavern, too.
Bring ingredients for an epic camper feast as both sunrise and sunset here are outstanding. We not-so-humbly rate our breakfast burritos, plus our campsite paella.

Dog-friendly: No
Rankers score: 87%


Best South Island Campgrounds: River

With 40 rivers running across the South Island, picking a fave river camping spot is like trying to decide which of your pets you like best! But we did it (it's Fido), and we present to you Marlborough's Pelorus Bridge Campsite, a former Māori settlement.
This DOC site sets you up for a relaxing stay, thanks to the towering trees and the crystal-clear racing Pelorus River. Campsites afford a sense of privacy that many others do not.
Swimming in the river is a must. Even in winter, it's worth a brisk dip, thanks to the onsite hot showers to warm up after. There's a handy washer and dryer, too, perfect to set-and-forget while you kayak, fish, or go for a hike with your mates. The Maungatapu Track is great for hiking and biking.
Dog-friendly: No
Rankers score: 89%


Best South Island Campgrounds: Romantic

While some may enjoy a fancy dinner and flowers for their romance, our kind of peeps love a wilder romantic adventure. Like camping under the stars in a remote beachfront village. French Pass Campsite is so remote it can feel like it's only you and your plus one. And maybe some other campers, sure, but it's a small site and three hours from Picton, so not too many peeps to cramp your style.
Unless you find pods of dolphins, bronze whaler sharks, and stingrays swimming in the shallow waters a threat to your relationship? We didn't think so. These, and a boat trip to D'Urville Island, are absolute highlights of a stay here.
This DOC site is basic, but as you're camping a tiny tip of the peninsular, with the Malborough Sounds seemingly all around, the magic is in the away-from-it-all vibes. Pro-tip: pack some solar-powered fairy lights to up the couples' romance factor.
Dog-friendly: No
Rankers score: 83%


Best South Island Campgrounds: Cruising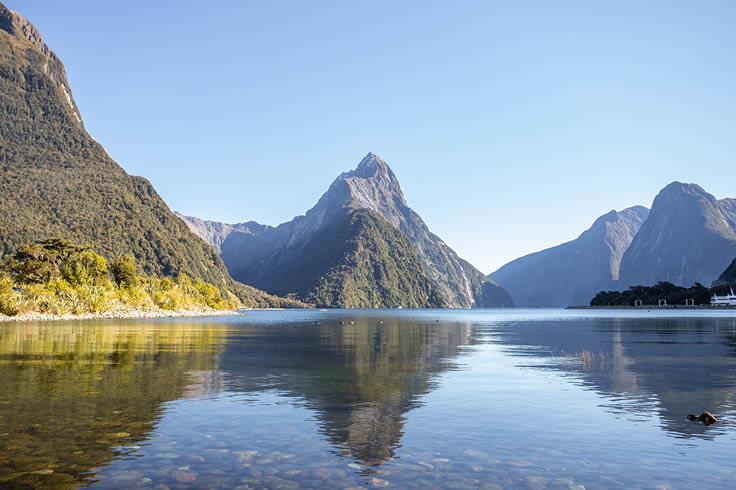 For New Zealand's best cruise experience, you need to head south to Milford Sound. Jagged peaks rise from the mist, abundant waterfalls plunge into the Sounds, and the indigenous wildlife sun themselves in view. If it all sounds utterly enchanting, that's because it is.
While you can drive to Milford Sound and back from Queenstown, there is another option: spending the night at Milford Sound Lodge.
While not the cheapest South Island campground on our list, it's a worthwhile splurge. Even if it wasn't Milford Sound's only campsite, we'd still recommend it for its gorgeous world heritage-listed forest location and quality amenities. Book ahead.
Milford Sound Lodge offers one of those rare opportunities to enjoy Milford as nature intended it: serene, secluded, and without all the bustling cruise ship passengers. As the last vehicles head back to Queenstown, your sense of at-one-ness unfolds.
Activities here include kayaking, trout fishing, tramping, and even scuba diving!
Dog-friendly: No
Rankers score: 88%


Best South Island Campgrounds: Night Sky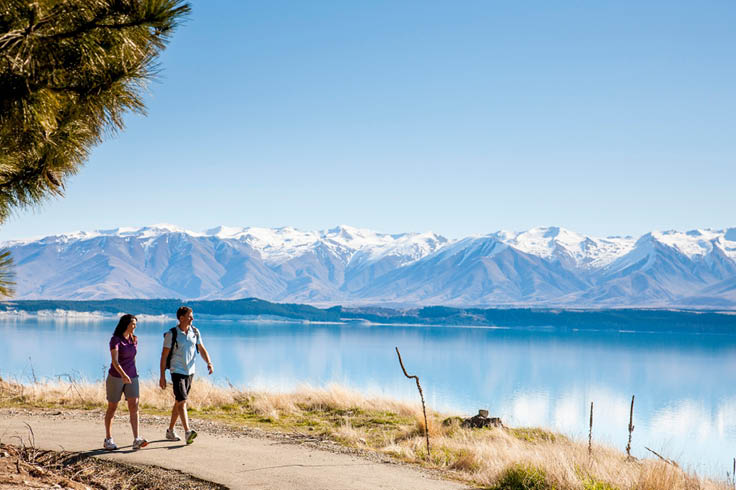 New Zealand's one and only designated International Dark Sky Reserve is in the Mackenzie Basin. Lake Tekapo, found within, is a renowned spot for star gazing - and even Aurora Australis (Southern Lights) if you're lucky.
If you're in a JUCY self-contained van, you can freedom camp in the Mackenzie Basin. Pattersons Pond and Lake Wardell are popular spots. If you're in our Cabana, Lake Tekapo Holiday Park is an idyllic site thanks to its views and fab facilities.
By day, hike, swim, bike, or head to the hot pools at Tekapo Springs, a 10-minutes from the park. Visit the Church of the Good Shepherd, as well as wandering the shimmering lake. Drive up Mount John, too: the views are mind-boggling, and it's the perfect spot for a hot choc made in your JUCY camper kitchen!
At night, feel at one with the galaxy thanks to Lake Tekapo's lack of light pollution and the million-star views. A tour with the Dark Sky Project is recommended, as they blend ancient Māori culture and astronomy.
Dog-friendly: Yes
Rankers score: 74


Best South Island Campgrounds: Hiking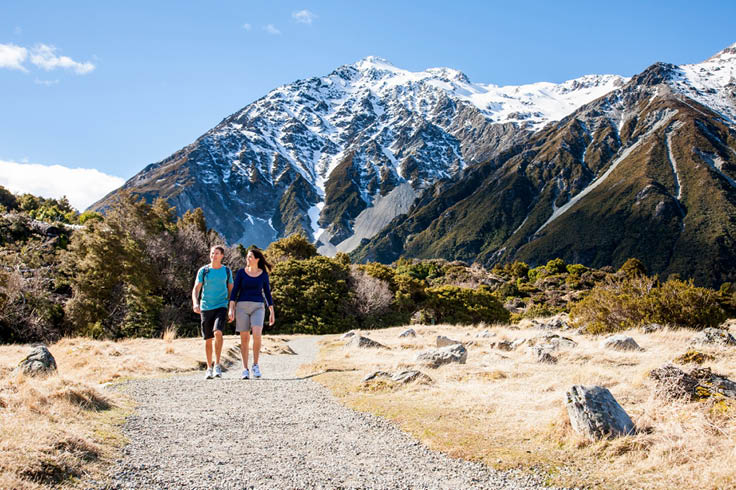 If it's good enough for Sir Ed, it's good enough for us. Though, we're more into Aoraki's (Mt Cook's) national park tracks than summiting it! White Horse Hill Campground is the best base, as you park underneath the spectacular alpine scenery.
White Horse Hill Campground is a remote DOC campsite that is a good base for the legendary Hooker Valley Track. It's an epic 10-km return track weaving you amid glaciers and icebergs, around awe-inspiring mountains, and over three Instagrammable AF swingbridges. Whether you load up on local info at the Sir Edmund Hillary Alpine Centre before or after your hike is up to you.
Back at camp, you can enjoy the basic facilities, including clean toilets. However, you'll need to drive five minutes to the village to access hot showers. Arrive midday-ish to bag the best spots.
Dog-friendly: No
Rankers score: 89%


Best South Island C
ampgrounds: Dog-friendly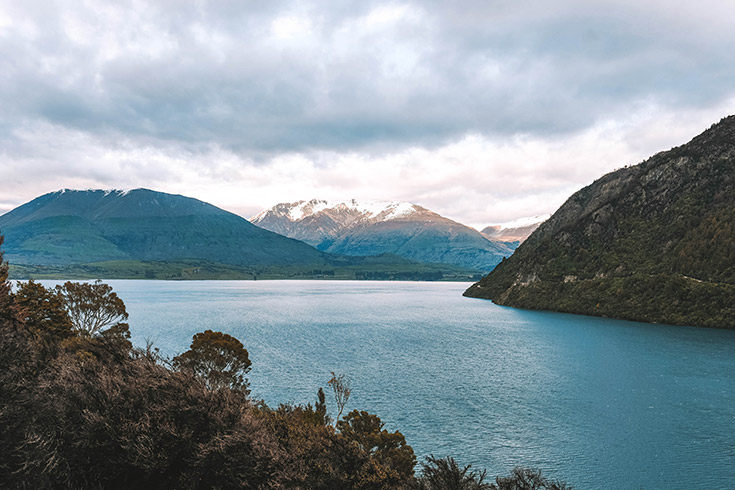 If you're a dog lover and a Lord of the Rings fan, then the Twelve Mile Delta Campsite is going to feel like Christmas, Easter, and your birthday rolled into one!
Located 15 minutes from our Queenstown branch, you get to park up your JUCY campervan at this scenic riverside camp where Sam, Frodo, and Gollum watched the Olpihants walk by! For reals! And even if you're not into NZ's best-known movie franchise, you can still cook your choc-chip pancakes on the scenic shores of Lake Wakatipu, surrounded by the Southern Alps.
And yes, your pooch can come, too. Not only because this DOC site allows pets, but because we do, too! Not a word of a lie – if you let us know in advance by email, we'll allow your little Fido (in fact, two little Fido's) to come on your South Island road trip, too! Check out the deets here.
Take your fluffy ball of love on some scenic hikes around here (on a leash, of course) like the dog-friendly Mt Creighton or Bob Cove's Trails. The only Debbie-downer here can be the sandflies, so bring bug spray.
Dog-friendly: Yes
Rankers score: 75%


Best South Island Campgrounds: Child-friendly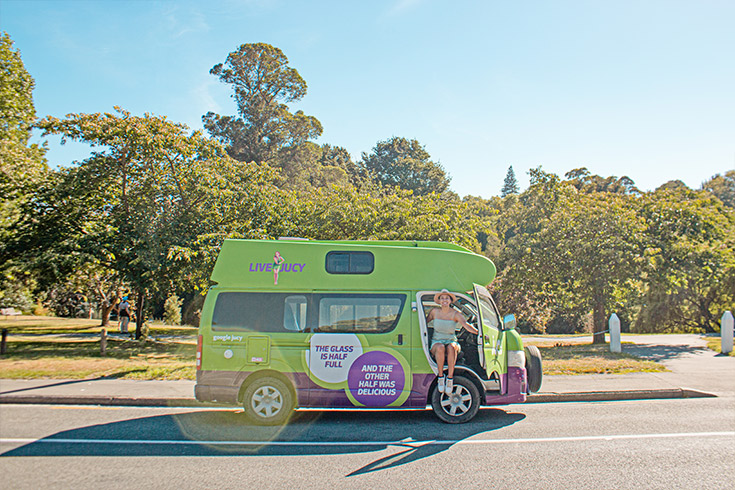 If you're looking to pack the whole family off for a camping adventure or weekend trip, then knowing about extra facilities and child-friendly distractions is as helpful as info on when to pack the bug spray (see above).
The well-established Amber Kiwi Holiday Park is only fifteen minutes' drive from our JUCY Christchurch branch and ten from downtown Christchurch. Get set up and in vacay mode in record time!
Enjoy the landscaped grounds and extensive facilities, unite the kids with the children's play area, pop open the camper fridge and get into the 'mum and dad are on holiday' vino.
If you're rather not deal with Christchurch's one-way streets and parking tariffs, there's a bus stop that'll get you downtown with ease. While there are unlimited hot showers onsite, it's only a 20-ish minute drive to New Brighton, where the expansive sandy beach awaits, and new, all-relaxing, salt-water hot pools. Bliss. Otherwise, consider these day trips.
Dog-friendly: No
Rankers score: 87%


Best South Island Campgrounds: In-nature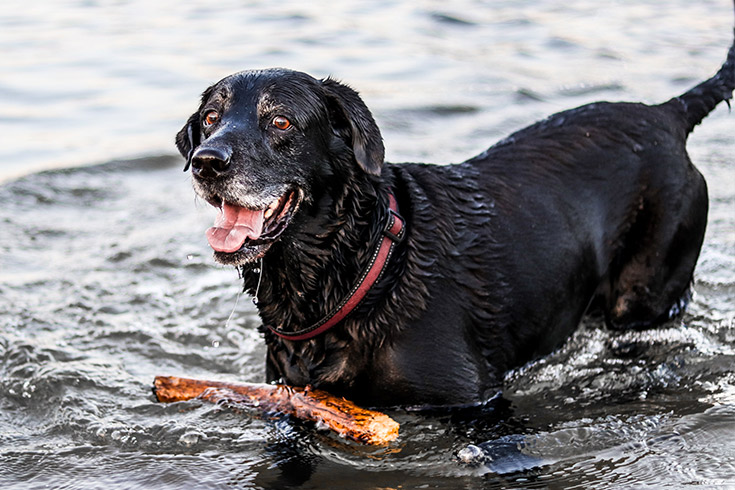 With 78% of New Zealand uninhabited, it's relatively easy to escape into nature. But, where to go with so many choices?
Ashley Gorge Holiday Park is our in-nature South Island campground hidden gem. Located in Oxford (no, not the UK one with the posh uni kids), farmers and winemakers live in harmony on the Canterbury plains.
Oxford is only 50 minutes from Christchurch, so it's an easy ride to set up camp and sink into the peace of quiet of this well-maintained riverside holiday park. It's set among the trees, with Ashley Gorge and the Ashley Gorge Loop Trail right next door. Mint!
If you're not up for a hike, make a splash in the river or fish. The clear night sky is epic here, too, so bring the fancy hot chocolate, pull out the camping chairs, and snuggle for a night of stargazing.
If you're travelling in a JUCY hire car, there are glamping sites and gorgeous pods to stay at, too. Great with your mates!
The away-from-it-all-vibes extend across the trails to waterfalls and mountain tops, with the local wineries offering a reward at the end.
Dog-friendly: Yes, four dog-friendly sites, so book early.
Rankers score: 75%


Best South Island Campgrounds: Wildlife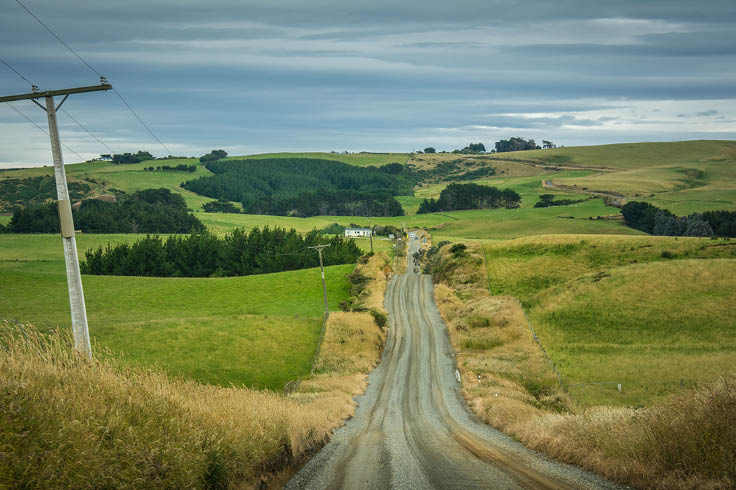 We love freedom campsites for our self-contained vehicles. And we love beach reserves with a ton of wildlife nearby. So, we were buzzing when we discovered the kinda-secret Weir Beach Reserve in Otago's Catlins.
Weir Beach Reserve is about 20 minutes south of Tokanui. The free sites are metres from a large estuary and the rolling country hills.
Sure it's scenic, but you're really here to visit the endangered yellow-eyed penguins at Curio Bay. Visit late afternoon to spy one of the world's rarest penguins. Also, walk the Living Forest Walkway and visit Purpoise Bay: watch for hector dolphins offshore.
Word up: this is one of those campsites where respecting the land and locals is paramount. It's no longer listed on freedom camping sites, but it's still accessible for responsible travellers (like us, like you). Do your bit.
Dog-friendly: No
Rankers score: N/A


Best South Island Campgrounds: Lakeside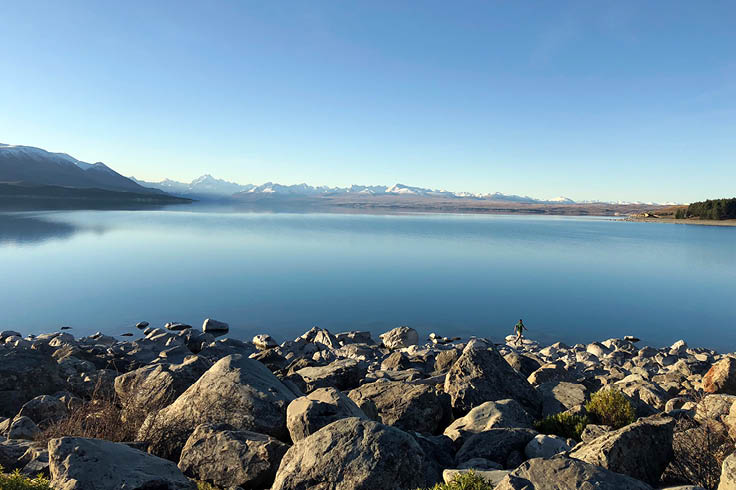 We lurve lakeside camping – the serenity gets us every time. There's no better South Island campground for lake lovers than at Lake Pukaki Freedom Camping Site. Why? Because views of Aoraki – Mt Cook - frame the glacier-blue lake waters. Sleeping here is a pinch-me road trip experience!
Aim to be setting up at this DOC camp by mid-afternoon as not every site has a stellar view. Once set up (so fast in a JUCY camper), head off for a lake walk. Lake Pukaki is for self-contained vehicles only. BYO drinking water and we recommend our Steaks with a View recipe as it's often a sunset extravaganza here!
LOTR geek-out fact: Lake Pukaki is the setting for the Hobbit's 'Lake Town'. The remote location and stunning scenery make you feel like you're in another world, for sure!
Dog-friendly: No
Rankers score: 94%


Best South Island Campgrounds: Surf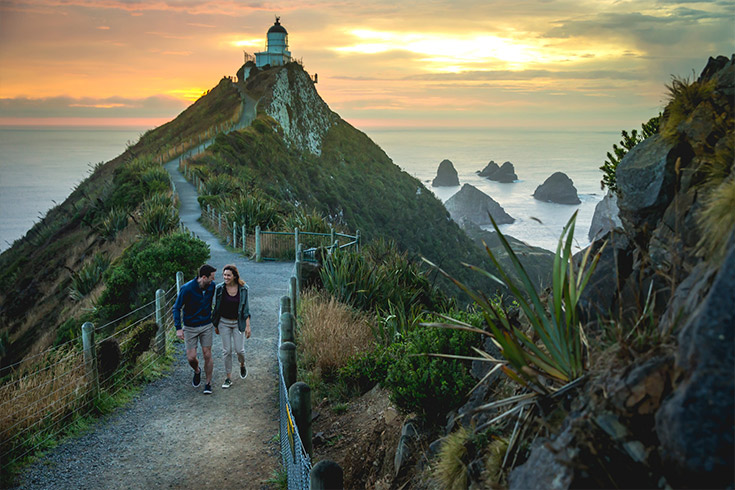 Did you know you can pack a surfboard with your JUCY campervan? We've even got three awesome South Island surf itineraries to help you plan your surfing campervan road trip.
Our absolute fave camp-and-surf spot is at PK Bay (Purakaunui Bay). Here, the surf beach is south of camp, meaning you have more time to catch those waves. When you're not surfing, you'll be sleeping to the sounds of the crashing waves from your comfy camper bed. Heaven!
Located in the Catlins and under two hours from Dunedin, the DOC Purakaunui Bay Campsite offers a low-cost, basic stunner of a beach site, framed by towering cliff faces and the occasional lolling seal or sea lion hanging beachside.
While here, hike to Purakaunui Falls, visit Jacks Blowhole 10km north and enjoy the 360-degree views at Nugget Point.
Dog-friendly: Yes
Rankers score: 89%

We know we've tempted you if you've made it to this bit! Now it's time to decide what kind of camper trip you want to have and get it booked in!
You can do that with us online here, or call our friendly crew on 0800 399 736. Don't forget to tag @jucyworld as you stay at these South Island campground recommendations!