5 incredible multi day hikes in New Zealand's North Island
New Zealand's South Island gets all the credit when it comes to outdoor activities, and its multi-day Great Walks like the popular Milford Track are some of the world's best trails. Sure, it's hard to rival the jaw-dropping scenery and snow-capped mountain ranges of Fiordland, but the North Island has plenty of stunning landscapes to wander through as well!
From its remote, windswept coastlines to its sparkling lakes and remarkable peaks, North Island hiking certainly does not disappoint. Here are five of the best multi-day North Island hikes that will leave you truly inspired.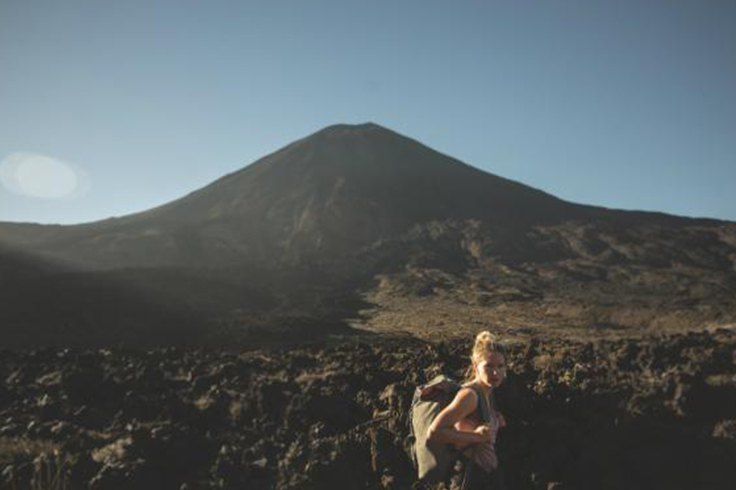 1. Tongariro Northern Circuit: Tongariro National Park
How to get there: Tongariro National Park is just under an hour and a half's drive from Taupo in the centre of the North Island. Park your JUCY campervan in Whakapapa Village where you'll begin the hike.
Duration: 3-4 days
Distance: 43 kilometres
Difficulty: Medium
The Tongariro Alpine Crossing is arguably one of the most famous hiking trails in New Zealand. However, if you have a little more time to spare we'd encourage you to explore the longer Northern Circuit track.
You can expect striking landscapes featuring Mount Ruapehu while walking past volcanic craters, vibrant emerald lakes, glacial valleys and ancient lava flows. Expect to get out of breath - there are some fairly steep climbs you'll encounter along the way! However, the panoramic views of out to Lake Taupo, Mt Taranaki and the Kaimanawa Ranges make it all worth it.
If you're reasonably fit you should be able to complete the track in three to four days. During Great Walks season (November to April) you'll need to book huts and campsites in advance, so make sure you get in early so you don't miss out. They operate on a first come, first served basis the rest of the year.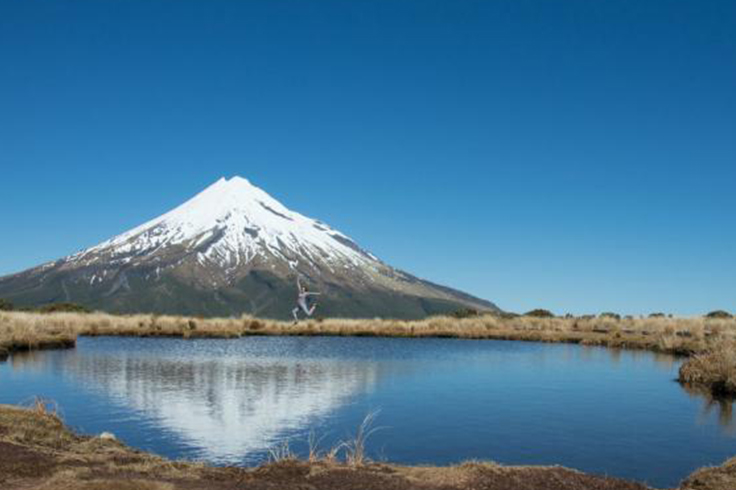 2. Pouakai Circuit, Taranaki
How to get there: Egmont National Park is about a fifteen minute drive from New Plymouth. You can park your JUCY campervan at the Egmont National Park Visitor Centre on Egmont Road.
Duration: 2-3 days
Distance: 25 kilometres
Difficulty: Hard
It may not get as much recognition as the first hike on this list, but the Pouakai Circuit could give the Tongariro Northern Circuit a serious run for its money. The multi-day hike takes you through an array of different landscapes with the impressive Mt Taranaki looming in the background.
You'll start out from the Egmont National Park Visitor Centre along the Holly Hut track and make your way past cascading waterfalls, ancient lava flows, wetlands and swamps. The views out to the Taranaki coastline are pretty incredible and - again - make all that uphill climbing worthwhile! The track can be steep and muddy in places and the weather can also change rapidly, so ensure you check the forecast before you set out and pack clothing for all conditions.
There are two huts along the circuit you can overnight at and both operate on a first come, first served basis. In peak summer months they can fill up fast, so bring a tent in case you need to spend the night outdoors.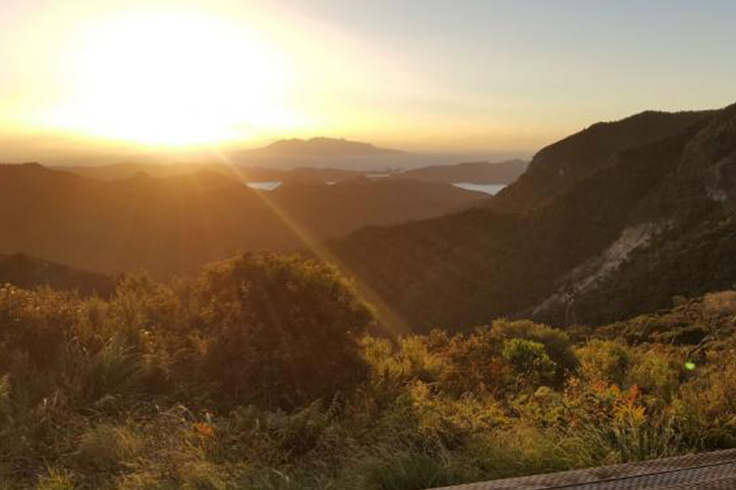 3. Aotea Track, Great Barrier Island
How to get there: Great Barrier Island is accessible from Auckland by domestic flight (30 minutes) or ferry (five hours). If you head over on the ferry you can drive to the beginning of the track at Whangaparapara Road. Otherwise, simply hitch a short ride with a friendly local!
Duration: 2-3 days
Distance: 25 kilometres
Difficulty: Hard
You heard it here first: This is the best North Island hike you've never heard of! The Aotea Track is a three-day tramp through the interior of Great Barrier Island whose highlights include thermal hot springs, historical tramline tracks and sweeping views from the summit of the island's highest point, Mt Hobson (Hirakimata).
You can begin the track at either end, but if you begin at the Kaitoke Hot Springs Track on Whangaparapara Road there'll be fewer steps to climb. It might not sound like a big deal now, but trust us, when you're carrying a heavy pack for three days, you'll appreciate the tip!
Along the three-day walk you'll wander through kauri groves, along wetland boardwalks and down historic logging pathways trails, but the highlight is without a doubt the view from Mt Heale hut on the first night, which boasts one of the most incredible vistas you'll find in the North Island. Watch the sun go down over Little Barrier Island from the deck and stay awake to see the night sky come alive with a dazzling display of stars.
There are two huts along this hike, Mt Heale Hut and Kaiaraara Hut, and they both need to be booked in advance.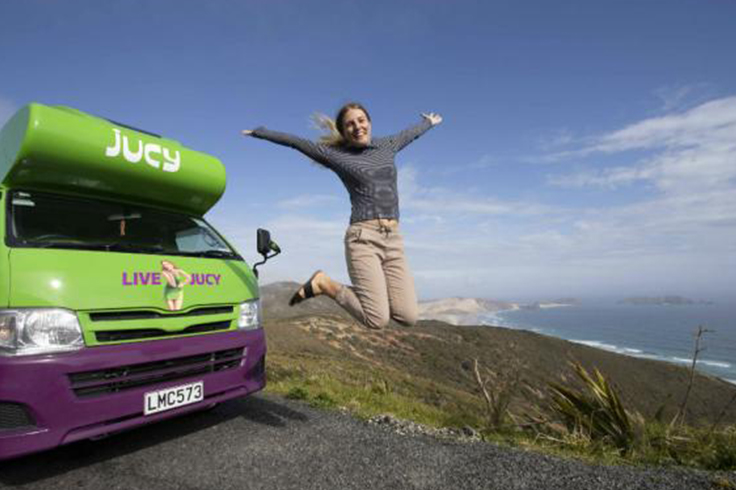 4. Te Paki Coastal Track, Cape Reinga
How to get there: Te Paki is approximately a 5-6 hour drive from Auckland. As the track is one way, your best bet is to park your camper in Kaitaia or Paihia and arrange bus transport to and from the trail.
Duration: 3-4 days
Distance: 48 kilometres
Difficulty: Easy
More a fan of the sand than those steep mountain slopes? Hiking in New Zealand's North Island doesn't always involve frantically scrambling up volcanoes - the Te Paki Coastal Track is a much gentler walk that's more suited to beach-goers. The trail takes you to one of the must-visit places in the North Island, Cape Reinga, and passes some of New Zealand's prime coastal scenery along the way.
The track begins at Kapowairua on the North Eastern Coast and finishes up at Te Paki Stream on the West Coast. If you've still got some energy once you've finished, you can continue south and explore famous Ninety Mile Beach.
There are three campsites for hikers to overnight at along the trail. There's no need to book in advance as they all operate on a first come, first served basis.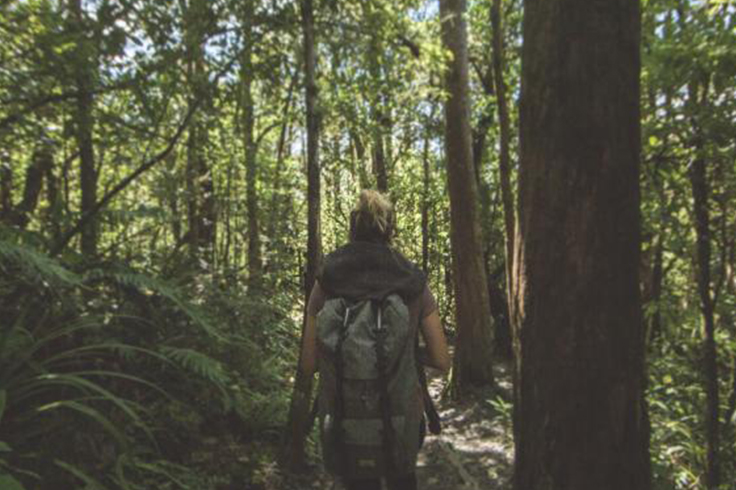 5. Lake Waikaremoana Great Walk, Te Urewera
How to get there: Lake Waikaremoana is a 3-4 hour drive from Taupo and under three hours' drive from both Napier and Gisborne. Park your JUCY campervan at one of several free, secure parking areas at the Department of Conservation (DoC) Visitor Centre or Waikaremoana Motorcamp and book a private bus shuttle or water taxi to and from the trail.
Duration: 3-4 days
Distance: 46 kilometres
Difficulty: Medium
This Great Walk is one of the best hikes in New Zealand and a great opportunity to stretch your legs on a roadie through the North Island. The hiking trail follows the shoreline of Lake Waikaremoana, the North Island's largest lake, taking you through an area filled with rare species of wildlife. You might spot some morepork, kingfisher, bats and - if you're really lucky - the North Island Brown Kiwi.
You won't get bored along the way as there are so many different landscapes you'll walk through, from kanuka forest and rimu woods to rolling valleys and undulating ridges. On a clear day you'll also get a superb view of the lake from the Puketapu Trig.
There are five huts and five campsites along the route that all require advance bookings. The Great Walks tend to get booked out pretty far ahead, so get in early!
These are just some of the magnificent hiking trails you can experience in New Zealand's North Island on your JUCY campervan holiday, but there are plenty more to explore. Get out there and explore the best of what this amazing country has to offer.
Public transport is limited in most of these hiking destinations, so the best way to get there is with a JUCY car or camper. Book today and start your adventure tomorrow!