The top 9 reasons to check in online with JUCY
We are all about facilitating an epic Kiwi road trip and constantly innovating to deliver the best experience yet. This is why last year, we introduced our doing-the-boring-bit-up-front pre-check-in system. Basically, do your paperwork upfront, and spend less time at our branch so you can get on the road ASAP!
We've already got around 50% of JUCY lovers checking in online to save time on the ground, so we know it works! Read our top 9 tips on the benefits and why you should use pre-check-in before your next JUCY roadie!
1) Skip the queues, save the wait
While lines at JUCY are nothing like an airport or the queue for the latest Yeezy's, we do get lines occasionally. Particularly if you're taking advantage of our free airport shuttle and arriving at the same time as other peeps from your flight. Rather than stressing and trying to strategically outmanoeuvre people at the JUCY branch counter (i.e., getting ready with your elbows), why not check in online so you know your check-in is going to be as short and sweet as possible, no matter where you are in the line?
As much as we rate our friendly JUCY branch crew to welcome you warmly, we know you'd prefer to get on the road pronto. This is why we offer you the opportunity to do the red tape-y bit (or should it be green and purple tape?) upfront.
2) Find your paperwork easily
Ever gotten off a flight and been in a bit of fog once you've landed? Especially if it's a long-haul flight when you time travelled across a few countries! From that foggy state, you're then asked to provide a bunch of deets when you can barely remember what your name is, thanks to the jet lag?
Even if you're travelling on a domestic flight to reach your campervan or car road trip start point, travel can still affect you! While we don't know why that is, we do know that when you check-in online everything is easier!
3) Check in when it suits you
Are you an early riser who loves to slay the day? Sweet as, do your pre-check-in as the sunrises! A night owl with little nippers? Check in when the fam has gone to bed!
We'll send your pre-check-in link once you've booked your JUCY wheels, with a reminder seven days before departure. You'll then have the flexibility to check-in up to 24 hours before your pick-up date.
Flexi check-ins FTW!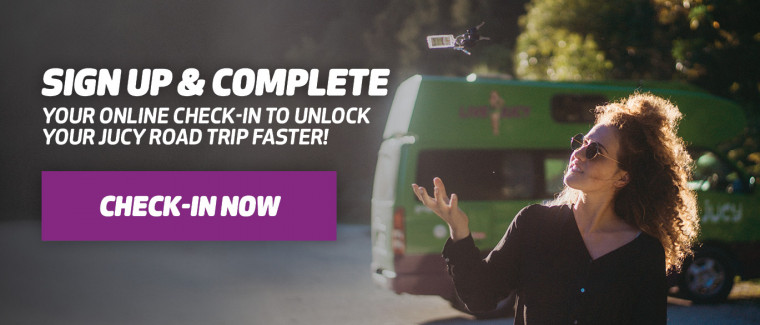 4) Use your savvy tech skills to get sorted quickly
If you're a whizz on your gadget, do you really want to leave who checks you in to chance? Get your check-in done your way (that would be high-speed and ultra-convenient) when you take matters into your own hands and self-check-in ahead of your travels.
5) It's sooooo flipping easy to pre-check-in
Our pre-check-in steps are ridiculously easy. Like procrastinating-when-you-have-a-deadline level easy.
You'll be asked to:
Input your deets, like address and main contact info
Upload your driver's license, front and back
Add any additional driver details
Sign our JUCY Rental Agreement
Save your credit card information
Have the option to pay your outstanding balance in full (pay anytime up to 24 hours before pick-up, after which it's deducted automatically from your provided credit card)
Double check everything is correct. Hit yup if it is and you're checked in! Don't forget to bring the same credit card and your driver's license to the branch for the final (very quick) steps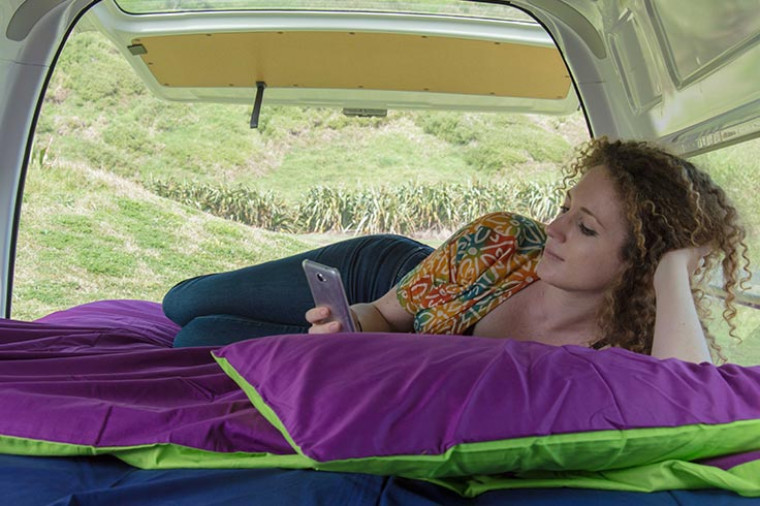 6) If you've got time, we do, too
If you think we're making out that we don't want to hang with you, nothing could be further from the truth! We want to shoot the breeze on your road trip itinerary, planned attractions, and our favourite pie/doughnut/ice cream shop en-route (nom nom). However, we'll leave that decision up to you!
If can't wait to get on the road, we'll be team efficient. If you want to lock in all our road trip secrets, we'll make that happen, too. With our online check-in, less time talking shop means more time chatting about the actual fun stuff - like cool attractions, secret hideaway lookouts, and the aforementioned best eats on the road!
As always with JUCY NZ, you get to do your Kiwi road trip, your way.
7) Pre-check-in is a COVID-safety hack
As we sadly haven't seen the back of the spicy cough yet, it doesn't hurt to have another measure in place to limit your exposure. Getting in and out of the branch in record time will certainly assist, as too, do our COVID-safe practices.
8) Get rewarded for checking in online: score a sweet $50 off your road trip attractions
We've got good travel buddies around us here in New Zealand, and we sweet-talked them into giving us a great deal for your Kiwi roadie. Once you're completed your pre-check-in steps, you'll receive an email with a code to get $50 off any activities, attractions, and experiences on your travels (minimum spend is $100, btw).
Start prepping for where you'll use this deal here.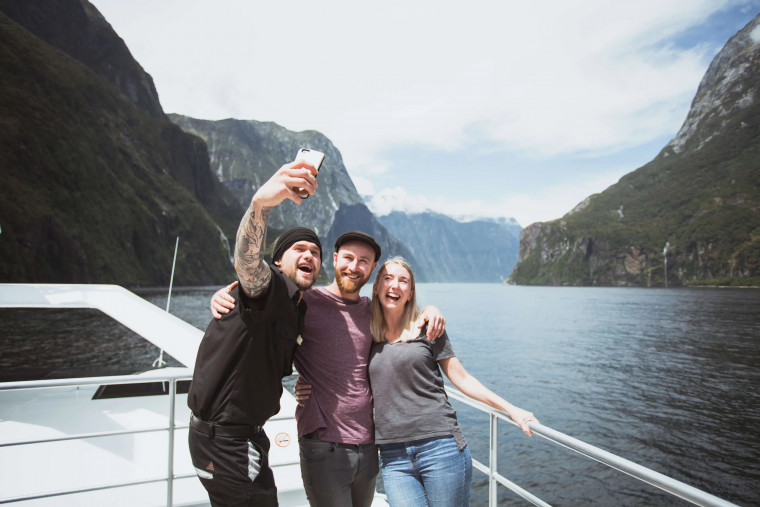 9) Do a 1-2 move at the branch and you're on your way!
In the words of Jay-Z, "I got 99 problems but a check-in ain't one". That's because when you pre-check-in, you minimise what's needed before you can grab your keys and introduce yourself to your new best friend – your JUCY car or camper!
For pre-check-in-ers, once at our branch, you'll only need to show your driver's license(s) and credit card. That's it! It's a one-two move that Mohammed Ali would respect and all the cool kids are doing it!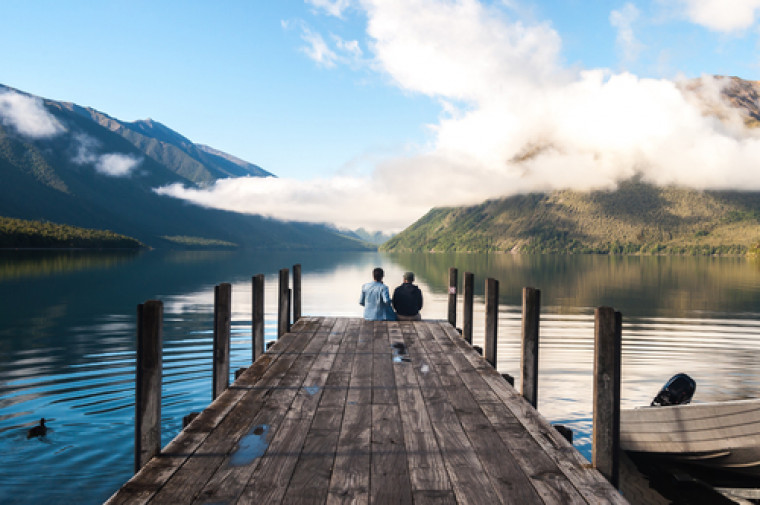 Ready to check in now? Head here or click on the link in your JUCY booking email. You'll need to input your last name, pick-up branch, and JUCY booking reference to access your pre-check-in page. Too easy!
Got a question about pre-check-in? Get in touch!