Camping in New Zealand-where to find budget friendly campgrounds
Camping is one of the best ways to immerse yourself in New Zealand's natural beauty. Parking up in your self-contained camper, or pitching a tent in a scenic location, surrounded by native trees and birdsong, with a river or a beach just a short stroll away – bliss!
Camping in New Zealand is also a great option for budget travellers. Most campgrounds are cheap and some are even free! Let's take a look at where you can find these magical campgrounds.
WHERE CAN YOU CAMP IN NEW ZEALAND?
There are many clean and friendly campgrounds in amazing locations around New Zealand. This map shows all the best camping spots in New Zealand. It's a great tool for finding every free and paid camping facility in New Zealand, as well as extensive information about each location.
Where you can camp in New Zealand may depend on whether you are travelling in a self-contained campervan or not. Here is a quick breakdown of where you can camp depending on whether you have a fully self-contained or non-self-contained vehicle:
Fully self-contained vehicles are equipped with all of the sanitary and wastewater facilities (i.e. a toilet and grey water tank) that occupants need for at least three days, without discharging the waste.
Non self-contained vehicles might have a small kitchen and bed but don't have toilet, shower, or grey water facilities, which can limit the number of places where you can camp.
| WHERE CAN YOU CAMP? | FULLY SELF CONTAINED | NON SELF CONTAINED |
| --- | --- | --- |
| DOC Campsites | Yes | Yes |
| Holiday Parks | Yes | Yes |
| Designated camping sites with a toilet | Yes | Yes |
| Designated camping sites without a toilet | Yes | No |
If you're not sure where is okay for you to camp, feel free to ask at any of these visitor centres:
CAMPGROUNDS IN NEW ZEALAND
Basically, you can pitch a tent in Holiday Parks, Department of Conservation (DOC) camping grounds or other designated areas.
DOC CAMPGROUNDS
DOC has a range of campsites available all over the country, from free basic sites through to serviced campsites with hot showers and cooking facilities. They are a great budget option and are often in prime locations. Prices are per person per night:
Serviced campsites ($18/$21 for a powered site) have flush toilets, kitchens, and sometimes even laundry and barbecue facilities.
Scenic campsites ($13/$16 for a powered site) typically have cold showers, toilets, a cooking shelter, picnic tables, and a cooking shelter.
Standard campsites ($8) have slightly more limited facilities than scenic campsites, and don't have the option of powered sites.
Basic campgrounds (free!) come with basic toilets and a water supply which might just be a stream. You'll need to be more or less self-sufficient.
HOLIDAY PARKS NEW ZEALAND
The Holiday Parks network covers New Zealand and these campgrounds come with all the facilities you need. There will usually be showers, laundry and kitchens available. Prices for a powered site usually start at around $40 for two people, so this can be an economical option for friends or couples travelling together.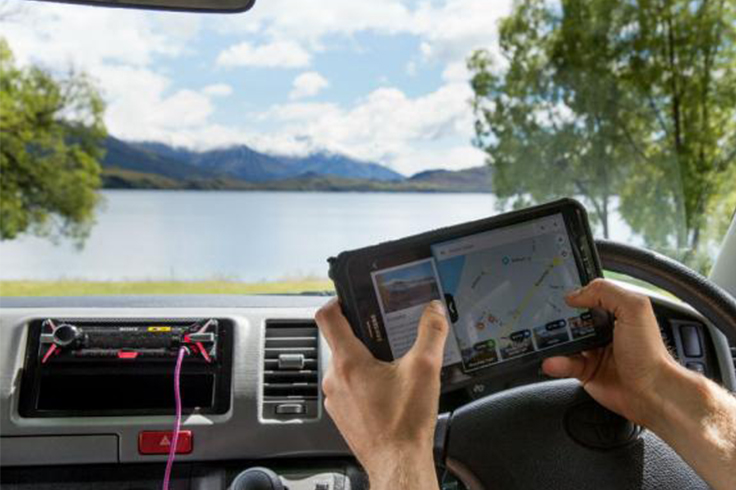 FREEDOM CAMPING VERSUS REGULAR CAMPING
So what's the difference between freedom camping and plain old camping (that is sometimes free)?
Freedom camping in New Zealand involves camping in places that aren't officially designated campsites. No campground means no facilities, so freedom campers sometimes leave behind litter, human waste, and grey water. This is bad for Papatūānuku (our Mother Earth) and it doesn't go down well with locals!
If you do choose to freedom camp in New Zealand, make sure you read our guide on how to do so responsibly.
'Normal' camping just means staying in an official campground - like the ones mentioned above. Opting to stay in a campground will give you access to more facilities and makes managing waste easier, even if you are travelling in a self-contained vehicle. That's nicer for you and the environment!
Travelling in a self-contained campervan makes camping in New Zealand much easier. More campground options mean you can make the most of your trip.
CHECK OUT OUR FULLY SELF-CONTAINED
CONDO

,

CHASER

,

COASTER

, AND

COMPASS CARAVANS TO START YOUR CAMPING ADVENTURE TODAY.