JUCY Road trip: Christchurch to Hanmer Springs
JUCY rental active adventure by Justine Tyerman
We've lately developed nomadic tendencies which puzzle our friends and family. We love nothing better than to wander around the countryside in a comfy self-contained campervan with a couple of e-bikes, going wherever the spirit wills and the weather looks good.
With no fixed itinerary or agenda, the only focus of the day is to find a picturesque place to park overnight and a scenic biking trail. Not hard to meet all those criteria in Aotearoa.
On our most recent escapade, we picked up a JUCY campervan and two Kiwi-designed SmartMotion e-bikes in Christchurch and set off for Hanmer Springs with some mates from Gisborne who were experienced e-bikers.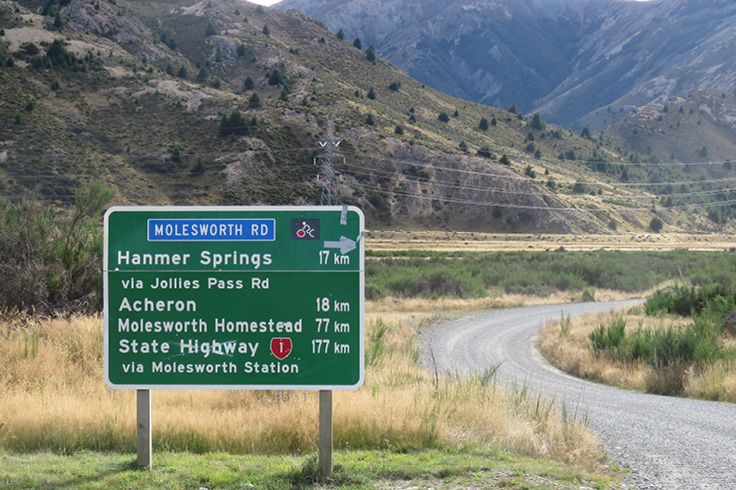 At first, the prospect of biking with experts terrified me but thanks to our zippy machines with their five-level power function and handy throttle when an extra boost was required, I was never far behind. It made me feel so good to be part of the A-team rather than being the solo member of team Z, the one lagging miles behind who always kept others waiting.
At first, we explored a myriad of shady forest trails close to the Hanmer Springs township, ranging from easy to expert which kept our crew of mixed-ability riders more than happy.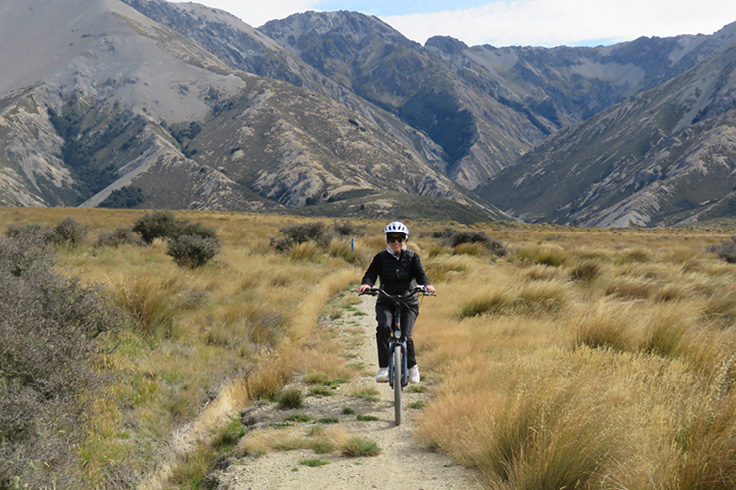 When Chris and Dave wanted to do daring things, they went further afield to check out a section of the 64km St James Cycle Trail, from the homestead to Scotties Hut and Charlie's Saddle, while we took it easy browsing the shops and cafes. Having worked up a moderate appetite after a morning of pedalling, Libby and I made short work of a tasty, smashed avocado, feta and bacon on ciabatta at The Roasted Bean café.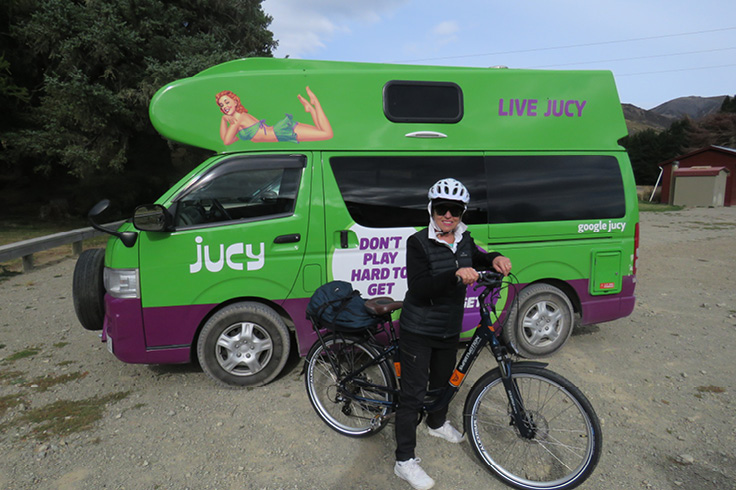 The boys came back raving about the spectacular landscape of the St James Conservation Area and insisted we come with them the next day to cycle a less terrifying version of their ride. Our circuit from the homestead, up the beautiful Clarence River Valley, to Peter's Pass and back via Peter's Valley was stunning. And they were right about the landscape. My head was on a constant swivel and my eyes strained to take in the massive scope of the terrain with its 360-degree panoramas, unlimited vistas that stretched to far horizons and scree slopes encompassing whole mountainsides. Big sky country.
Accustomed to Central Otago where the mountains enclose and tower over you, St James gave me a giddy sense of space and freedom from boundaries that made me feel like I might float away.
We met a real McCoy mountain biker who was setting off to ride the entire loop of the St James Cycle Trail in one afternoon with muscle-power alone. Very impressive, I thought . . . but I couldn't understand his desire to rush such a beautiful experience. One day - when I've mastered the technical aspects – I'd love to ride the whole trail but to do justice to the landscape, I would take time to allow my senses time to absorb this wondrous place.
Jacks and Jollies Passes is another iconic ride. Accessible from the township, the hardest part of the 25km ride is the sustained hill climb up Jacks Pass, a breeze on an e-bike.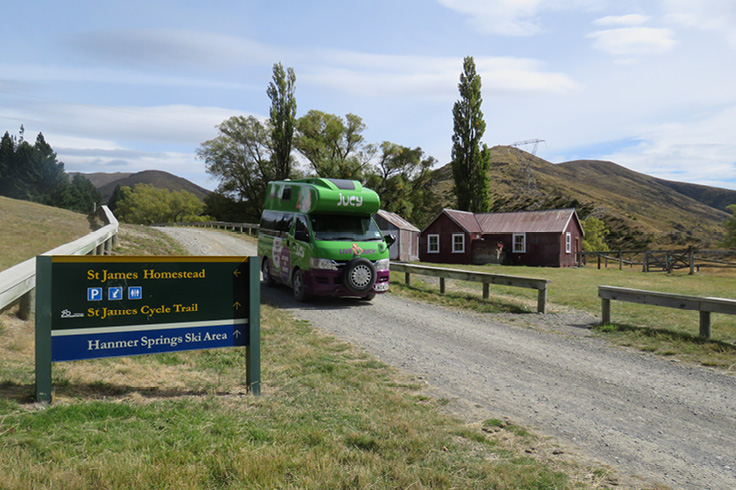 Riding e-bikes, our muscles did not have too much to complain about but we soaked them in the famous Hanmer Springs Thermal Pools and Spa afterwards anyway. The thermal waters have been attracting visitors for over 125 years and the modern complex boasts 15 open-air thermal pools of varying temperatures set among landscaped gardens with picnic areas, a spa and a licenced café.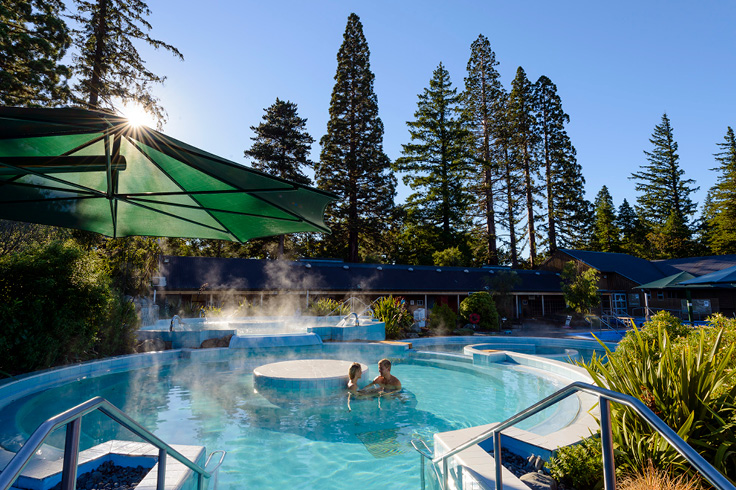 Where to stay?
We recommended parking up your JUCY campervan rental at the local, Hamner Springs Top 10 Holiday Park.
Ready to get active? Book YOUR JUCY Campervan adventure now!