The ultimate surf road trip up the West Coast from Auckland
The West Coast Far North Trip, North East Wind, Piha, Muriwai, Bayleys Beach, Waimamaku, Hokianga, Omapere, Rawene, Kohukohu, Ahipara, The Bluff

A lot of Kiwis say, 'the west is best' and this can be true for a surf road trip from Auckland! The Surfboard Warehouse and JUCY crew have taken a few winding roads and wrong turns to discover hidden gems on a west coast surf road trip.
Auckland to Piha
Being rough and ready, we love the West Coast of the North Island, so this is where to go once you've picked up your JUCY campervan rental from Auckland. First up, Piha is one of Auckland's most popular surfing beaches and the best place to start your west coast road trip. Piha is about 40 kilometres West of Auckland. Here you can surf, swim and hike. If you still have the energy to burn after carving up some of the best waves, you can't miss climbing up Lion Rock and checking out the nearby Kitekite Falls.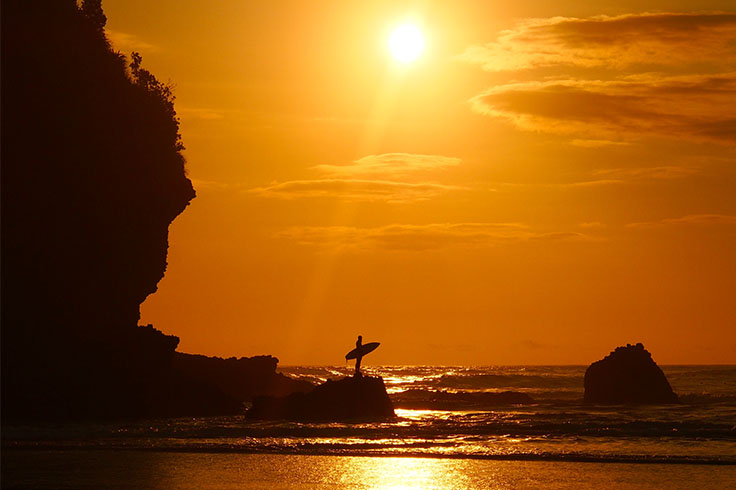 Piha to Muriwai
To find the next epic surf beach, you don't have to travel far from Piha, Bethells beach is another 40 minutes' drive, make a quick stop on the way to Muriwai beach. If you want to road trip from Piha then simply travel north via Waitakere and in less than an hour you can take in the beauty of Muriwai's rugged landscape. A good adventure always involves a quick food stop, in this case, I'd recommend the Juicy Ice Cream Shop for a real strawberry Ice cream on the way to Muriwai beach. Once you get to Muriwai Beach you can go for a quick surf or swim at the main beach or head around to Maukatia-Maori Bay all while the majestic seabirds go about their everyday business. Be sure to check out the Gannet colony while you're here and don't rush it as the sunsets from up the top here are unreal. You can never go wrong with a night at the Muriwai Beach Campground, which is lovely and great for all ages.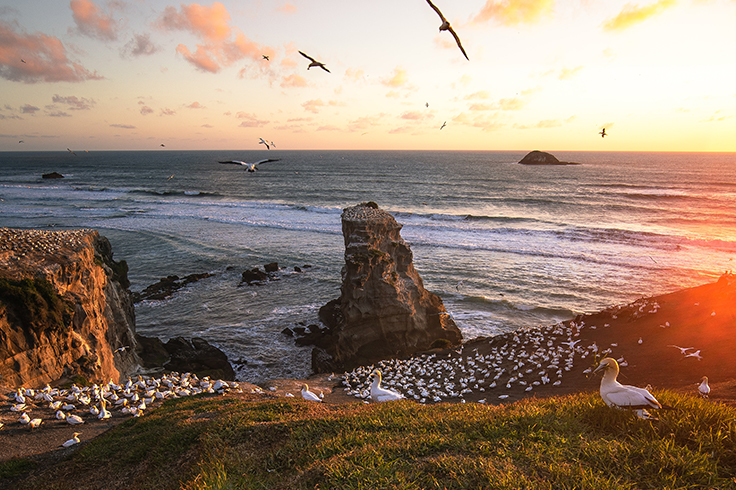 Muriwai to Waimamaku
From Muriwai travel north and head to Bayleys Beach, Dargaville. This is the way to a secret spot, Waimamaku. It's a worthwhile journey through the Waipoua Forest, checking in with Tane Mahuta the 2000+ year old, Father of the Forest. From here head down the hill to the valley and left to Waimamaku, nobody there - yeaooo!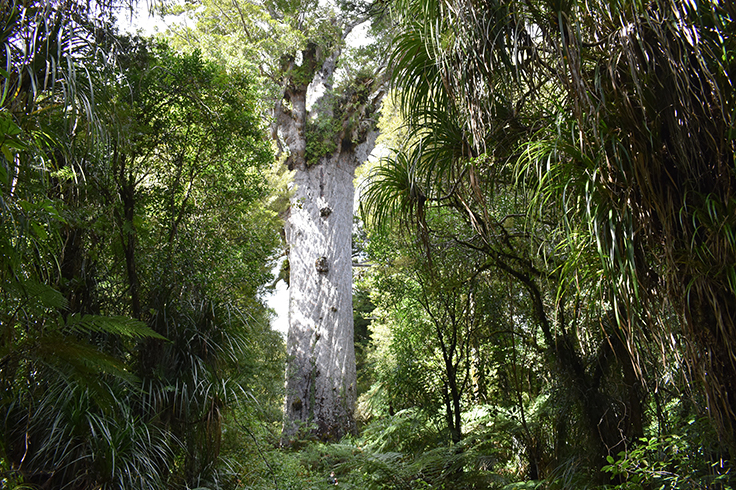 Waimaku to Hokianga
Ready for another day? Continue heading North, you will crest the Panorama Hill, the Hokianga will unfold ahead, sheer magnificence. Psst - there is an amazing takeaway shop at Omapere, the very freshest fish!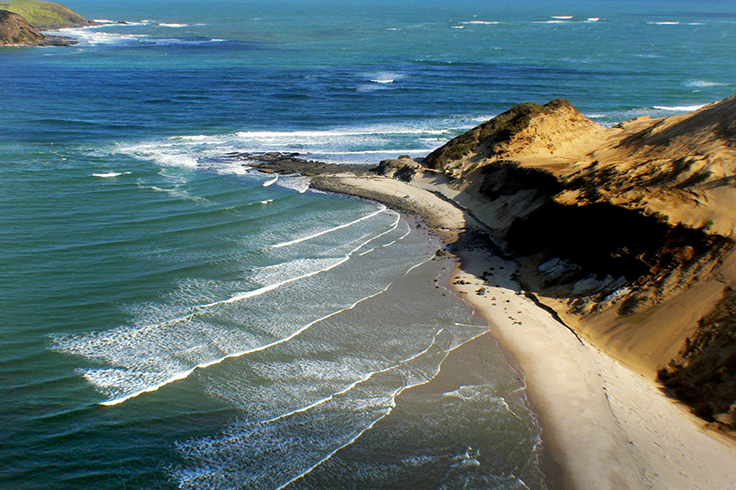 Hokianga to Ahipara
On the next morning, after a hearty breakfast, head to Rawene for a coffee. Hop on the ferry to Koke (Kohukohu). Transit through the Narrows, then it will be time for another coffee at Kai to Go, by the Pub. Head up through the North Hokianga on the amazing Twin Coast Highway, this is a drive worthy of Top Gear. Once you reach Te Kohanga (Shipwreck Bay, Ahipara), you'll see why this spot is globally renowned for some of the best and longest waves in the world. Be nice and respectful to the locals, you will be welcomed and have the time of your life! In the event of no waves, walk around the point and dive to get some fresh Green Lipped Mussels. If you're looking for a campground then Ahipara Holiday Park is a perfect spot to park your JUCY campervan up nice and close to the beach.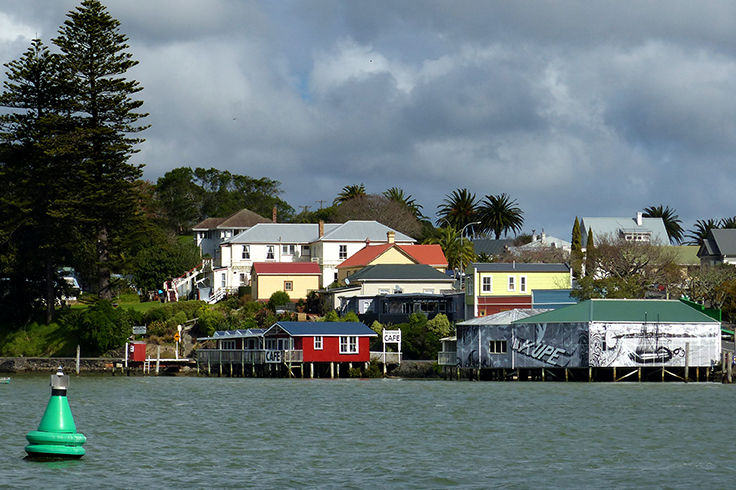 Ahipara to Bluff
After a good sleep in your JUCY camper, it's time to get back on the road and head to the Bluff, a semi-mystical spot some 60kms further north – it's located on the west coast, south of North Cape. There are quite a few peaks to choose from around the point and along the beach. Plus, this beach is good for all levels of surfers.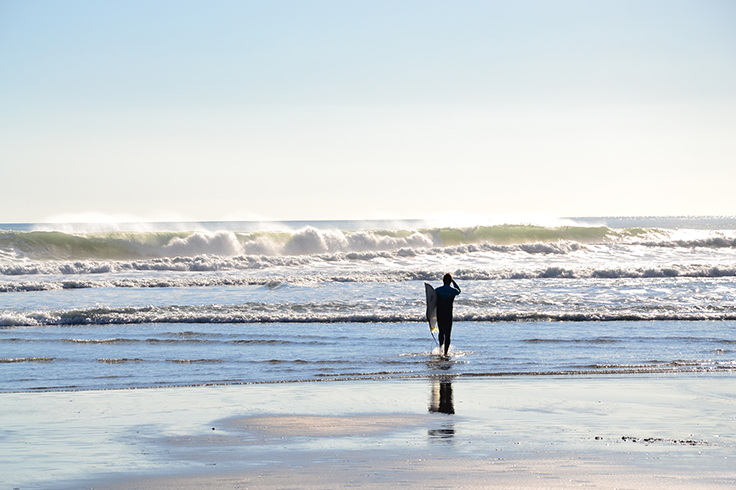 This is just half of the story as there is so much more surf to see on the East Coast and with a JUCY campervan rental you have the flexibility to travel wherever and whenever you like!

Now is the time to start LIVING JUCY so book your JUCY campervan hire now or call us for free on 0800 399 736!