What to expect when travelling New Zealand in winter
New Zealand in winter is an alpine paradise. With empty roads, quiet campsites and fewer people at tourist hotspots, a JUCY campervan holiday gives you the freedom to experience the best New Zealand has to offer in winter. Fabulous skiing, fresh powder, lower prices and a chance of spotting the breath-taking southern lights make winter the best time to visit New Zealand.
The Aussie Flashpacker has all the best tips for winter travel.
WINTER TRAVEL: CHOOSING YOUR VEHICLE
A campervan makes winter travel in New Zealand a breeze. For example, the JUCY Condo sleeps four people - with only two it's even more spacious. There's plenty of space for bags and groceries, and if there's only two of you the upper level is perfect for storage as well. The campervan comes with all the utensils, crockery and cutlery you will need to whip up a MasterChef quality meal. JUCY provides all linen and bedding, as well as extra blankets if you need them, so you'll be nice and snug at night.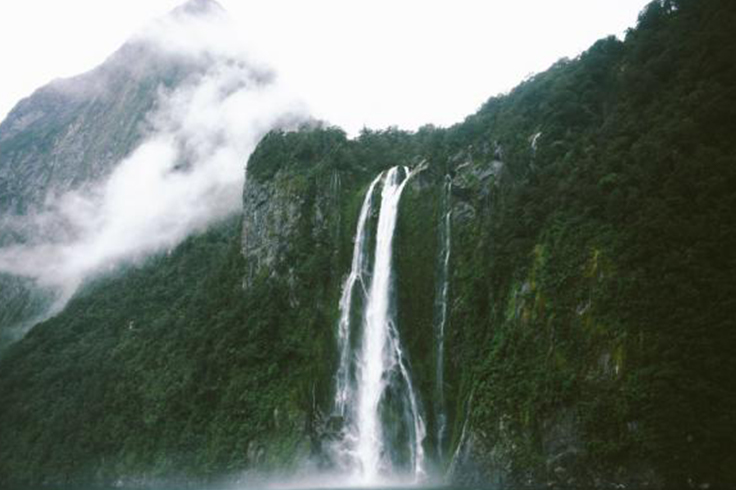 EPIC PLACES TO VISIT IN NEW ZEALAND IN WINTER
Whether you choose to visit the North or South Island, you are spoilt for choice with places to visit on your New Zealand winter holiday! If you're starting your trip in the North Island, Auckland is a great jumping off point, and in the South Island either Christchurch or Queenstown make great places to start your trip. In any of these three cities, you can spend a night in Snooze accommodation.
Aoraki Mount Cook National Park is home to the highest mountains in New Zealand, as well as some of the most stunning lakes and the longest glaciers.
During the day Lake Pukaki and Lake Tekapo will leave you speechless and by night you'll be witness to some of the best stargazing in the world, with much of the national park located in the International Dark Sky Reserve.
There are countless world-class hikes in the region for all levels of hikers including the scenic Hooker Valley Hike that ends at the base of Mt Cook itself. drivers go for half price on

JUCY Cruise! Milford Sound is breathtakingly beautiful in any weather with snow-capped peaks, permanent waterfalls, sheer cliffs and playful wildlife (seals, dolphins & penguins). The drive to Milford Sound is one of the most scenic journeys in the world and it is worth giving yourself plenty of time to experience it.
Picture perfect Wanaka is the gateway to Mount Aspiring National Park and is surrounded by snow-capped mountains with beautiful waterways at its doorstep. Wanaka has outdoor pursuits for everyone ranging from hiking to downhill mountain biking and skiing at nearby Cardrona and Treble Cone. Wanaka has a relaxed vibe and is a destination that you'll wish you had booked a few extra nights!
With the Remarkables in the distance and Lake Wakatipu lapping at its shores, Queenstown has something for everyone. Multiple ski fields are only a short drive away, there's a buzzing nightlife, incredible restaurants and shopping as well as enough activities to keep everyone happy! Be sure to pop in and check out Miss Lucy's, JUCY's rooftop pizzeria and bar in the heart of Queenstown.
BENEFITS OF TRAVELLING IN NEW ZEALAND IN WINTER
Travelling in low season has plenty of perks. New Zealand in winter is blessed with fewer people and more affordable prices, making it more affordable for all!
Whether hiking Roy's Peak, going on a Milford Sound cruise or waiting for a chair lift at the ski fields, you will probably be one of only a handful of tourists. Winter travellers will be lucky enough to experience many beautiful sights all to themselves.
Many winter travellers will choose to stay in caravan parks so they can plug into the mains power. A major benefit of travelling in winter is that you can keep your itinerary flexible as you don't need to pre-book your caravan park because they are mostly empty (except for Milford Sound Lodge as it is the only campsite within Milford Sound). Caravan Parks in New Zealand are high quality with the average price $50 a night, with many providing free WiFi and some even containing facilities such as spas and saunas (which you'll appreciate after a day of hiking or skiing)!
POTENTIAL CONS OF TRAVELLING IN WINTER
There are a few things you should be prepared for to ensure you love every moment of your winter adventure!
Obviously in winter there are fewer daylight hours and you'll need to be extra careful on the roads, ensuring you drive to the conditions which may make your journey between destinations a little longer.
It is also important to keep an eye on the weather conditions as some roads and trails, such as the Milford Road and Milford Track may close due to adverse weather.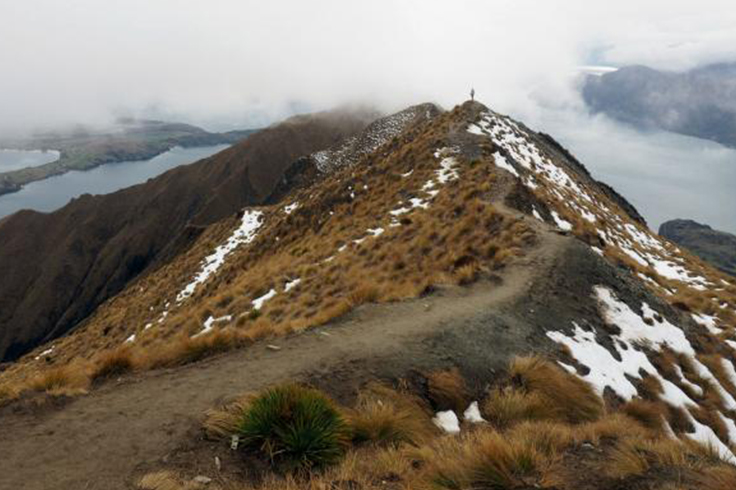 WINTER ACTIVITIES
Winter in New Zealand is snow sport nirvana. New Zealand has some of the top ski fields in the Southern Hemisphere with Treble Cone, Cardrona, Coronet Peak, Mount Hutt and the Remarkables being the most popular on the South Island.
For those who love exploring the great outdoors on foot, hiking opportunities abound everywhere you visit. Crowd favourites are the Hooker Valley hike in Mount Cook National Park and the more difficult Roy's Peak above Wanaka. As with any hike, it is important to research and prepare appropriately for the conditions, especially during winter.
Queenstown is known as the 'adventure capital of the world' with bungy jumping, sky diving, the luge, boat cruises, scenic flights and quad biking just to name a few! After a day of adventure, there is nothing better than soaking in a hot tub or pool and some of the best places in the South Island are in Queenstown, Hanmer Springs, Omarama and Tekapo.
On rest days, a visit to the wineries may be on the cards. New Zealand is one of the world's best wine producing destinations. Central Otago and Marlborough are two famous regions and for good reason! If you fancy trying a few wineries then book one of the many tours which operate in the region.
SOUTH ISLAND WEATHER AND ROAD CONDITIONS
A campervan holiday is one of the best ways to experience New Zealand winter. Driving is straightforward, as most roads are well maintained and marked.
However, in winter it is important to be aware of adverse weather and road conditions, especially fog and ice on the roads (particularly early in the morning and at night). It is highly recommended to hire ski chains when travelling in winter, particularly if headed to the ski fields.
The drive to Milford Sound is incredibly scenic but also quite steep in places with a tunnel, sharp turns and a lot of distances with no-stopping zones. Check the road conditions before leaving and take your time to ensure you arrive safely and enjoy the scenery.
The weather can be unpredictable at the best of times but if you prepare and dress appropriately, most activities and destinations can be enjoyed in all conditions.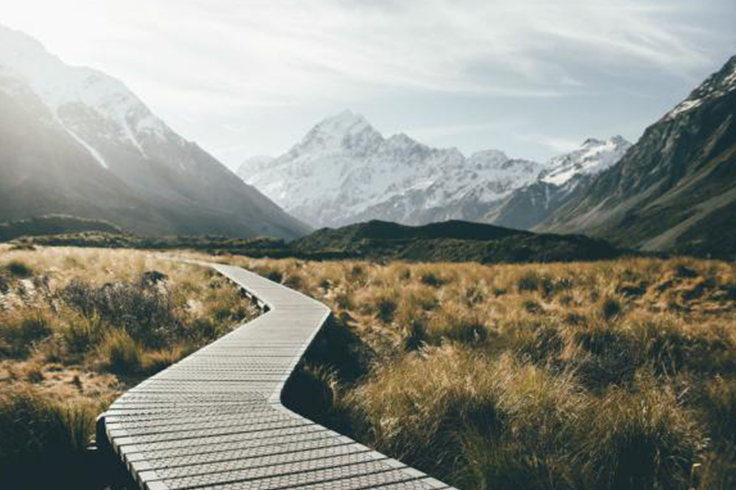 NEW ZEALAND WINTER TRAVEL
Travelling New Zealand in winter is a travel experience you'll never forget! With awe-inspiring scenery, epic roadies, lack of crowds, great value and winter activities, there is something for everyone. You'll instantly become part of the warm & friendly JUCY family, where everyone in the iconic campers will wave to you on the roads.