What to pack for the ultimate kiwi road trip
Heading out on your first campervan trip from one of our three rental locations Auckland, Christchurch or Queenstown and don't know what to pack? Check out this list all of the essential things to take on a campervan road trip.
Softshell bags
Leave the suitcases at home. if you're travelling in a campervan especially, backpacks and soft shell bags are the way to go. Storage is limited in a campervan, so giant suitcases won't work. Soft bags are much more efficient when it comes to storage.
The essentials
Driver's licence – The most important thing you'll need. You can't hire a JUCY without one!
Credit or debit card – New Zealand is pretty much a plastic country, so you can pay for almost everything with your card
Cash – Having some cash on hand is essential for stocking up on fruit and veg from small stalls on the side of the road. Many DOC campsites also require you to pay for your site fees in cash.
Phone
Passport – If you're visiting from overseas
Navigation – A physical map, download Google maps offline on your phone, or hire a JUCY GPS
What to take for the kitchen
JUCY campervans all have a fully-equipped kitchen. That means you will have a chopping board, sharp knife, cutlery, kettle, cups, glasses, tea towels and even a vegetable peeler. All you need to bring is everything you want to eat.
Dishwash liquid – this is the most important thing to remember, as you'll need some to do your dishes
Oil – You'll need this to cook
Salt and pepper – The classics
Tin foil or Tupperware – It's handy to be able to cover up your food so you can eat it later. Tupperware can also be handy for things like collecting pipis from the beach or can be used as a camping bowl in a pinch
Rubbish bags – You'll have one provided in your camper, but it's always good to have a few more on hand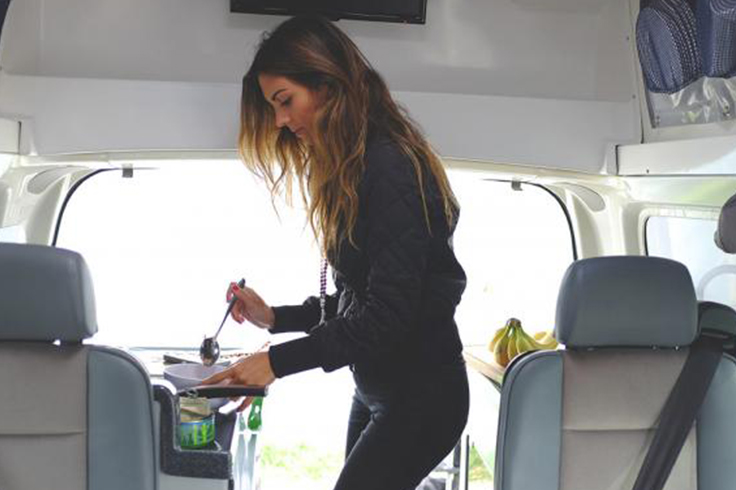 Toiletries
Towels are included in the linen pack that comes with your JUCY campervan, so you just need to take a beach towel if you need one, plus your shower kit.
A shampoo bar - Not only are these much

better for the environment

(no plastic bottle!) but shampoo bars take up less space and last for much longer than liquid shampoo. One bar can also double as body wash, as well as regular hand soap. As an all-in-one, shampoo bars just make more sense on a road trip where space is limited! Plus, you won't have to worry about spills.
Toilet paper - Most public toilets throughout New Zealand are stocked with toilet paper, including DOC's composting toilets out in the bush. But it's always handy to have some just in case!
Electronics you'll need
AUX cord - DO NOT forget this! You'll need this to hook your phone up to the campervan stereo. Radio can be patchy anywhere outside of New Zealand's main towns and cities, so it's better to be prepared with your own music.
USB charging cord - there are two USB ports in the back of each of our campervans, so you can charge your devices here
Phone car mount - this one is handy if you want to be able to see your phone for Google Maps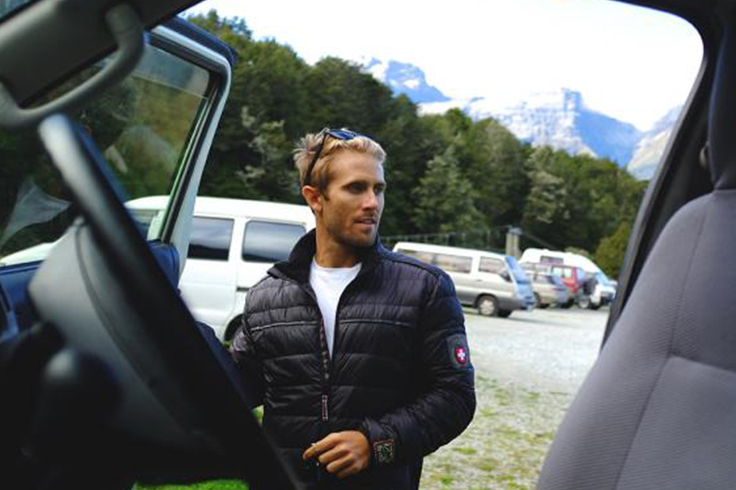 Handy bits and bobs
Stainless steel drink bottle - You can drink tap water everywhere in New Zealand, and in some places, like Milford Sound, you can drink straight from the streams. A reusable drink bottle means you can stay hydrated without going through lots of plastic bottles
A clothesline
Playing cards - When you're camping in the wilderness, you might struggle to come up with things to do after dark. A pack of cards means you can stay entertained and they're great for social games if you want to invite neighbouring campers over
A picnic blanket
Spare matches or a lighter
A torch - Although there are lights inside and outside your JUCY campervan, a torch will come in handy for late night treks to outdoor toilets, or for little missions to find glow worms
Health and safety stuff
First aid kit
Insect repellent - preferably something that keeps away sandflies
Sunscreen - New Zealand has notoriously strong sun, thanks to the giant hole in the ozone layer above us. Don't risk getting burnt, make sure you have a good, coral friendly zinc oxide sunscreen
Now you know what to pack for a road trip, all you need is a campervan!
BOOK YOURS TODAY