Check out our great car range in New Zealand
Where to hire JUCY cars in New Zealand
You can find JUCY rental cars in 3 handy locations around New Zealand. Choose to hire a car from New Zealand's largest city at Auckland Airport, the adventure haven of Queenstown, or the garden city, Christchurch. From any of these bases, you can belt yourself in and hit the road, en route you can take in the many cultural and natural attractions around Aotearoa.
Save with JUCY car deals
To save money on your car hire, keep your eyes peeled for our great deals throughout the year.
Peak season in New Zealand is over the summer period from December to February. Prices are highest around this time, so look for one way relocation deals which could help you get incredible low rates.
In winter, prices are lower and you're more likely to see awesome discounts on rental vehicles.
See all the latest deals here!
Get inspired: Tips for travelling New Zealand in a rental car
Whether it's an El Cheapo, or a stylish Small Hatch, a set of wheels is your best accessory when travelling in New Zealand. JUCY car keys unlock more than just your vehicle – they open up the whole country, allowing you to go on epic road trips as far north as Cape Reinga and as far south as Bluff.
View all articles
JUCY car hire reviews
Real reviews from fellow travellers so you can hire your car in confidence.
People choose JUCY because of our friendly customer service, convenient locations and great range of vehicles.
Read more about why people love living JUCY!
Discover New Zealand in a JUCY car
New Zealand is a big country with a sparse population. All of the best sights are spread out over a large area, which public transport or private tours don't always cover. To make sure you don't miss anything, hire a car.
A rental car lets you stop as often as you like. Tiki tour with no set destination in mind.
In a JUCY car, you can tick off some of the most scenic drives in the world, including the Queen Charlotte Drive from Havelock to Picton, the West Coast from Westport to Haast, and the Pacific Coast Highway from Whakatane to Gisborne. Driving in New Zealand isn't just about getting from A to B; here, it really is about the journey. Keep your camera in the glovebox for easy access, because you will want to stop at every scenic spot – and in New Zealand, that's a lot of stops.
Hiring a car also saves your time and energy. With locations at four major airports in New Zealand, you can hop off the plane, pick up your car, and hit the road straight away.
We can even help you book your inter island ferry tickets, so you can have a seamless North to South (or South to North) road trip experience.
New Zealand at a glance

Attractions in New Zealand

Travel like a local in a JUCY car
Unless you have six months at your disposal, you won't be able to see everything in New Zealand. Choose a few of the country's major highlights or take a deep dive into one region to make the most of your trip.
- Head to the North Island for beaches, geothermal delights, and Hobbiton
- Pick the South Island for soaring Alps, bright blue lakes and rivers, and vast wilderness areas
- Make sure you tick off at least one of New Zealand's 13 spectacular national parks
- Check out New Zealand's amazing birdlife, from iconic kiwis to bumbling takahe and curious keas
Attractions in New Zealand
Behind the wheel of a JUCY car, you can see New Zealand's top attractions.
- See the snowy peak Aoraki/Mount Cook reflected in Lake Pukaki
- Explore the galaxy-like Waitomo glow worm caves
- Take a heli hike at the remarkable Franz Josef glacier
- Hike the world famous Tongariro Crossing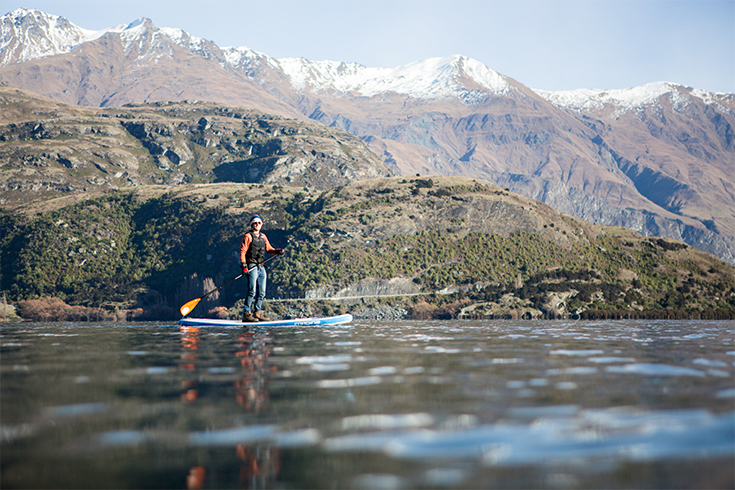 Travel like a local in a JUCY car
Life in New Zealand is unhurried. Embrace it; the country is best enjoyed at a leisurely pace.
- Park up by the beach and enjoy classic fish and chips for dinner
- Take it easy; slow down and chat to the local shop owners to get tips on where to go in the area
- Keep an eye out for the rest areas, so you can admire the scenery and take a break when you need to