10 epic places to ski in New Zealand
Ski fields in New Zealand have distinct histories and are loved by the skiing community for their range of terrains, views and unique characters. If you visit New Zealand to ski, be prepared to meet some passionate locals who might just give you a lesson or two.
We've put together a list of the best places to ski in New Zealand. With JUCY branches in Auckland, Queenstown and Christchurch, there are plenty of options to turn your regular roadie into a ski spectacular!
Just remember: No matter where you choose to go skiing in New Zealand, take your snow chains.
1. TREBLE CONE
Treble Cone is the biggest ski area in the South Island with the longest vertical rise in the Queenstown Southern Lakes District. Treble Cone is also well known for its epic views over Lake Wanaka and Mt Aspiring. The ski area is home to terrain appropriate for intermediate to advanced skill levels. This ski field is also the off-season training ground for the national ski team of Austria!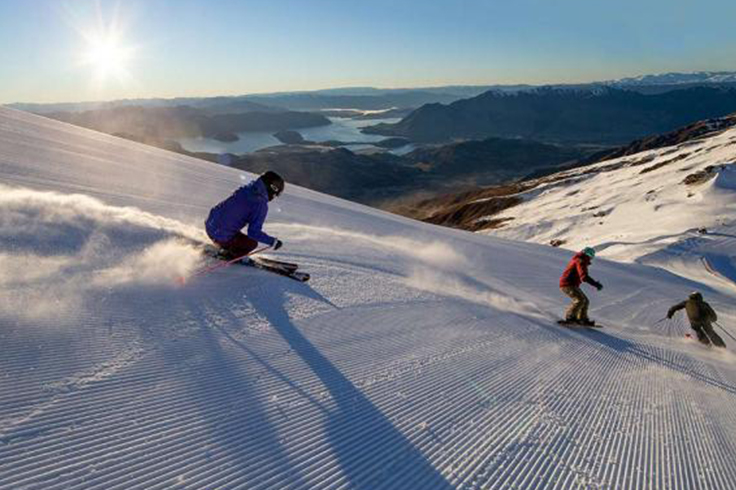 2. CARDRONA
Cardrona is an alpine resort in the South Island. The ski fields range from 1,260m to 1,860m and are made up of 25% beginner, 25% intermediate, 30% advanced and 20% expert runs. When you visit, you can stay right up on the mountain in self-contained apartments - imagine the view you'd wake up to!
3. THE REMARKABLES
The Remarkables is a mountain range and ski field in the South Island of New Zealand, on the southeastern shore of Lake Wakatipu. The range really is remarkable and is clearly visible from Queenstown. The name was given to the mountain range by early Queenstown settlers upon seeing the mountain range during sunset one evening and decided to name them The Remarkables to describe the sight.
The ski field's highest point is 2,319 metres and the terrain is rated 30% beginners, 40% intermediate and 30% advanced.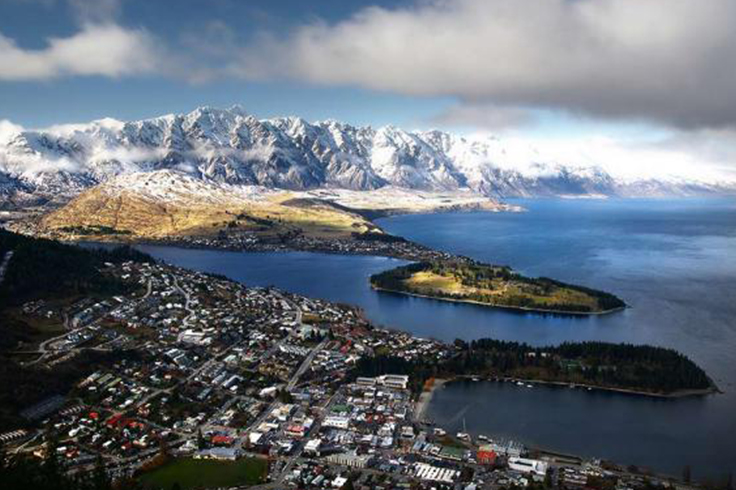 4. CRAIGIEBURN
Craigieburn Valley Ski Area is a club ski field in the South Island and is only a one and a half hour drive from our Christchurch branch. This range only caters to intermediate to advanced skiers and features a vertical range of 1300m - 1800m and 600 hectares of skiable area. For expert skiers, the 'Big One' at Craigieburn is the holy grail of ski fields in New Zealand.
You can't hire ski gear in the resort but you can hire gear from the Mt Cheeseman resort which is only 30 mins away from Craigieburn!
5. MOUNT HUTT
Mt Hutt is a commercial alpine ski area in the South Island of New Zealand with a vertical height of 683m. It caters for a wide range of skiers, with a "magic carpet" lift for beginners, good intermediate and advanced runs, and access to large off-piste areas making it super family friendly. The most advanced runs on the mountain are through the rock formations at the top of the field known as "The Towers", and the South Face.
Mount Hutt prides itself on being the first ski-field in the Southern Hemisphere to open at the beginning of the season. However, its steep 13-kilometre access road is prone to closure in poor weather, giving the ski field the nickname "Mount Shut". Fun fact - at the summit of Mt Hutt there is 20% less oxygen than at sea level!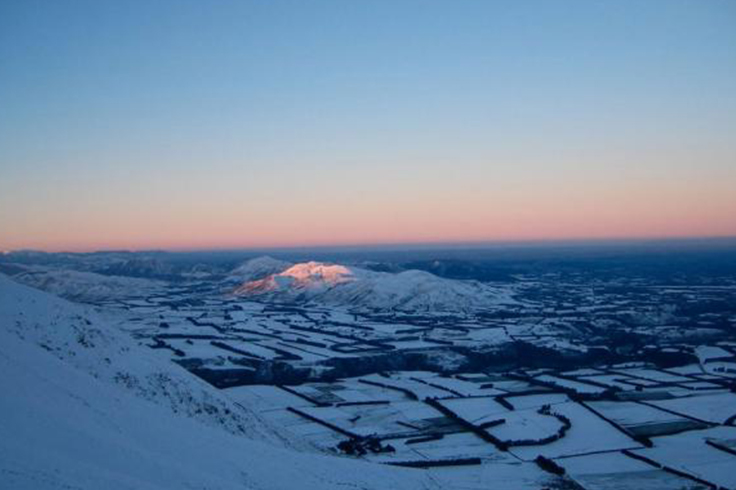 6. HANMER SPRINGS
Hanmer Springs Ski Area is a club ski field located on Mount Saint Patrick, about three and a half hours north of Christchurch. It has New Zealand's longest Poma lift at over 800m, a nutcracker rope tow and a new beginner's fixed grip rope tow, with access to trails rated as 10% beginner, 60% intermediate and 30% advanced. Lessons and hire are available at Hanmer Springs - you'll be a pro in no time!
7. CORONET PEAK
Coronet Peak is a commercial ski field just west of Arrowtown. This popular New Zealand ski resort offers a long snow season as one of the last ski fields to lose its snow and boasts epic views over Lake Wanaka. The little village in Arrowtown is awesome too, so once you've shredded and bailed with the best of them definitely head down for a drink or two.
Did you know - Coronet Peak is armed with 217 fully automated snow guns capable of converting 26 million litres of water into snow within 24 hours? Awesome!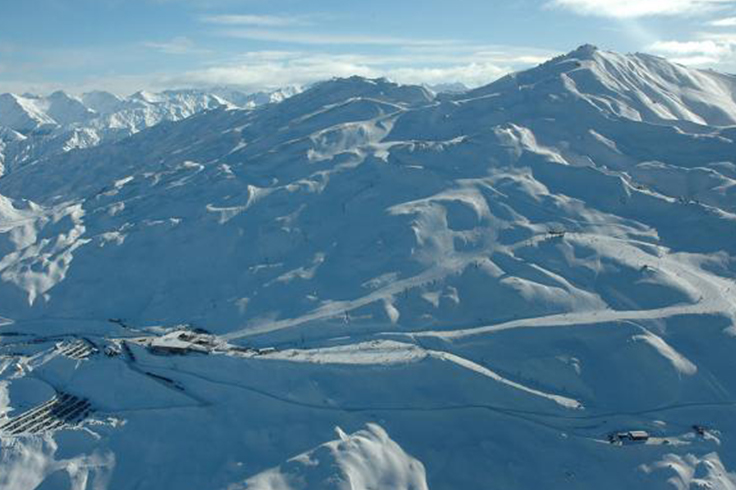 8. PORTERS
Porters Ski Area is a ski resort in the South Island just west of Christchurch. This ski area here is more than 50% advanced, so only head here if you are a confident skier - there are only 15% beginner trails! Despite this, Porters prides itself on being family-friendly, offering a "parents' pass" which allows parents of babies and toddlers to share one ticket: one parent can ski while the other looks after the kids, and then they can swap over – using the same ticket.
9. WHAKAPAPA
Whakapapa is the most famous spots for skiing in the North Island. As part of Mt Ruapehu, this ski field is home to New Zealand's premiere beginners area - Happy Valley. Take in the views from the highest mountain in New Zealand from the chairlift and if you're heading there with little ones, take advantage of the snow play area where you can make snowmen and throw snowballs all day!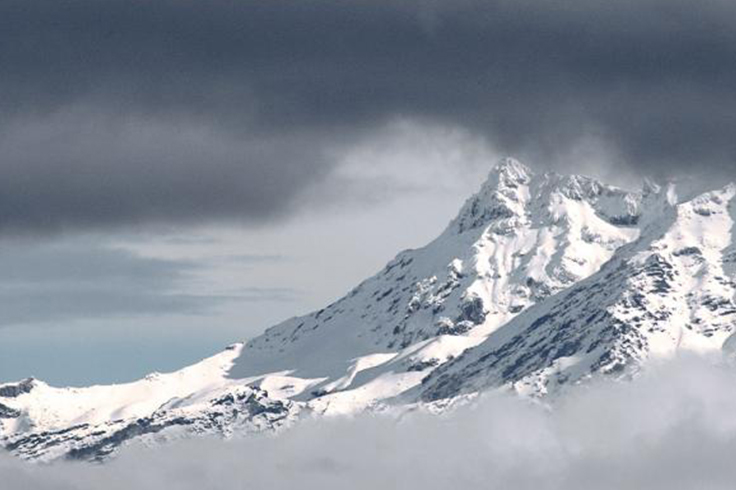 10. TUROA
Also part of Mt Ruapehu, this North Island ski field has masses of variety for everyone from beginner to advanced. Turoa also offers a massive 722 metres of vertical descent on New Zealand's highest chairlift - the High Noon Express. You'll get full mountain views over Crater Lake or Mount Taranaki on a clear day!