Visit the Queenstown and Christchurch Slopes in Space & Style This Winter with a JUCY Adventure Wagon!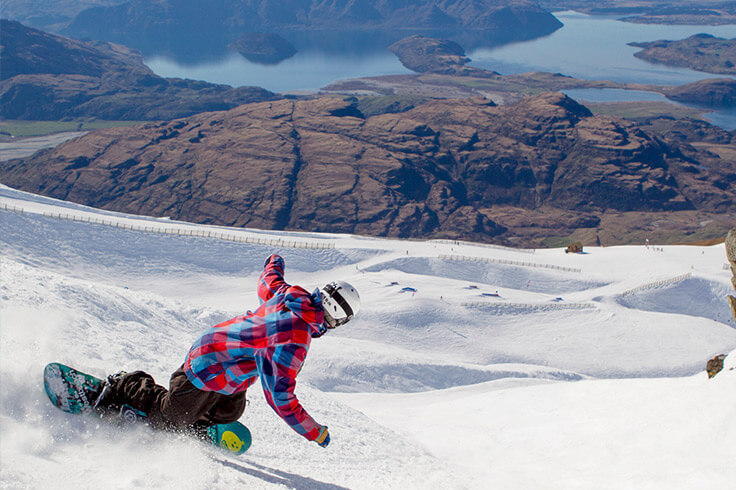 Forget taking a ski road trip where the only thing you can see is your ski gear piled high on your lap. Instead, book a JUCY Adventure Wagon road trip and travel affordably in space and style!
Remember those ski trips with your rellies, crammed in the back with your siblings? And the whole family's ski gear was on your lap. Plus, enough snacks to feed the entire ski resort because your mum somehow thought supermarkets didn't exist outside your home city? Well, guess what? We experienced this too, so when we had a chance to bring in our new JUCY Adventure Wagon road trip option and upgrade Kiwi winter roadies, we had to say yes.
Welcome, the Adventure Wagon and improved JUCY winter ski roadies. We're making up for all those road trips where your "are we there yets" were muffled by the sound of your dad's 80s ski pants.
Whether you're heading to Mt Hutt from our handy Christchurch Airport location or planning a doozy of a winter roadie from Queenstown, we're giving you permission to travel in style. And with no heart-attack-inducing price tag, either!
So, What Exactly is a Adventure Wagon?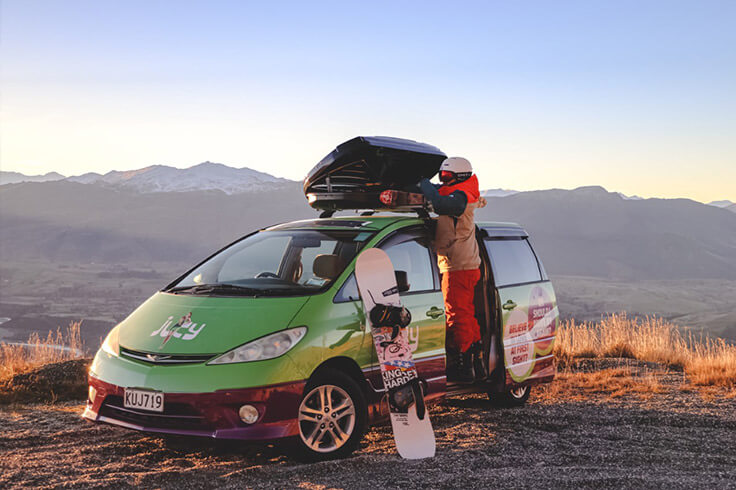 How different does a spacious five-seater mini-van with roof-top cargo hold compare to your old ski vacays? No over-packed luggage on your lap on the way, and definitely no sweaty ski sock odours filling the vehicle on the way back. Phew.
Our Adventure Wagon road trip vehicle has space for three large suitcases and four small ones – ample for a local ski trip. Plus, the roof-top pod for your extra ski and snowboarding gear.
It's not just the space you get, though. There are all the safety mod-cons you'd expect, too. Like ABS brakes, auto power steering, and AA roadside assistance for peace of mind so you can go where the snow is without worry.
You'll also be able to blast your fave road trip anthems all the way there (bring an AUX cable). We currently love this Ski Bums Shredding playlist. If you really want to get snow trip reminiscing, bring the fam's old CDs.
Where Can We Rent a JUCY Adventure Wagon?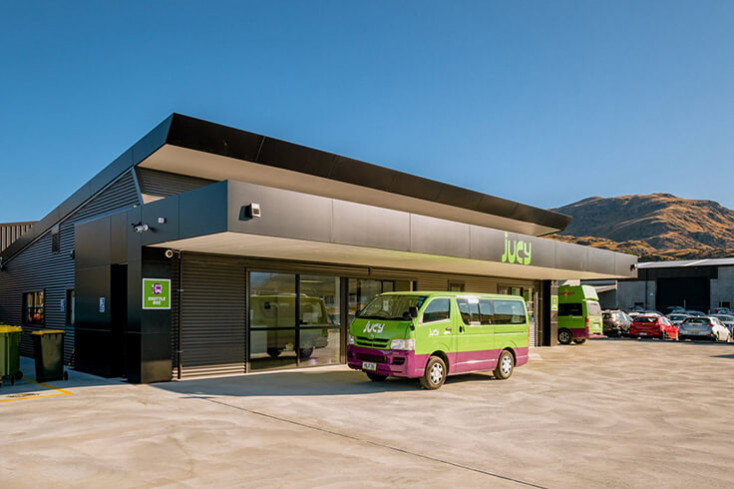 Want to know where you can take an Adventure Wagon road trip? The South Island! Both our JUCY Christchurch Branch and JUCY Queenstown Branchs are close to their respective airports. Both offer branch-hour free airport shuttles, too. Wahoo!
Our great locations ensure you are on your way to your chosen ski resort ASAP. Whether you're heading to the slopes on a weekend getaway or for a longer mountain-hopping adventure, you still want to maximise your time shredding New Zealand's best ski runs.
Pro tip: we'll send you a pre-roadie email with a link to fill in your deets. This speeds up your JUCY Adventure Wagon road trip check-in process, so it's a no brainer to do it before leaving your home base. Not that we're trying to ditch you, you understand? We'd love to chat all day about the best slopes, slaloms, and half-pipes, but we know you'd rather experience it than chat about it.
Got Any Good Ski Road Trip Suggestions?
As a matter of fact, we do! Of course, we do; we know road trips like your sibling knows several ways to wind you up.
Ski Like a Champ in Queenstown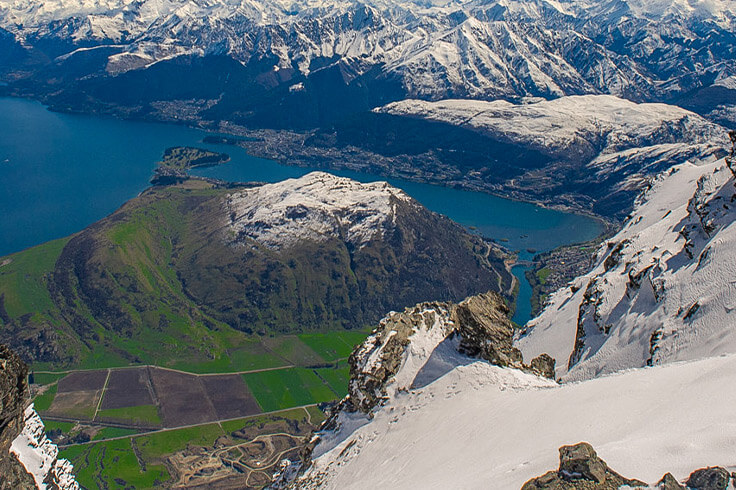 Queenstown, the adventure capital of the world, is not only known for its attractive sights and summer fun, but as a winter playground, too. With four regional ski resorts to choose from, you can take advantage of our unlimited mileage on your Adventure Wagon road trip. Hit up whichever ski field sounds like it has the best powder for the day. Too easy.
If you're looking for convenience, you can't beat Coronet Peak as it's practically next to Fergburger. Okay, it's not really, but it's only 20-ish minutes from Queenstown's most famous eatery, or under 30 from the airport. If you're looking to land and ski in under an hour, Coronet Peak is your jam.
For beginners and family-friendly slopes, consider the Remarkables. Who minds continually falling on their butt while learning to snowboard when the backdrop is prettier than a travel brochure? Be careful, though. Skiing into a tree because the scenery is utterly mesmerising is not unheard of up here.
You've heard of Cardrona Alpine Resort, but is it worthy of the hype! Yes, yes, yes! Panoramic views of the three broad basins leave you wanting for nothing, and Cardrona has next-level innovative snowmaking and management systems. The gondola-style lift is top-notch, too, and it's New Zealand's only one!
If you're experienced and or a daredevil that loves a challenge, Treble Cone, near scenic Wanaka, is where it's at. A whopping 90% of the trails here are intermediate or above. It also sees the most snow of any resort in Aotearoa.
Ski Straight Outta Christchurch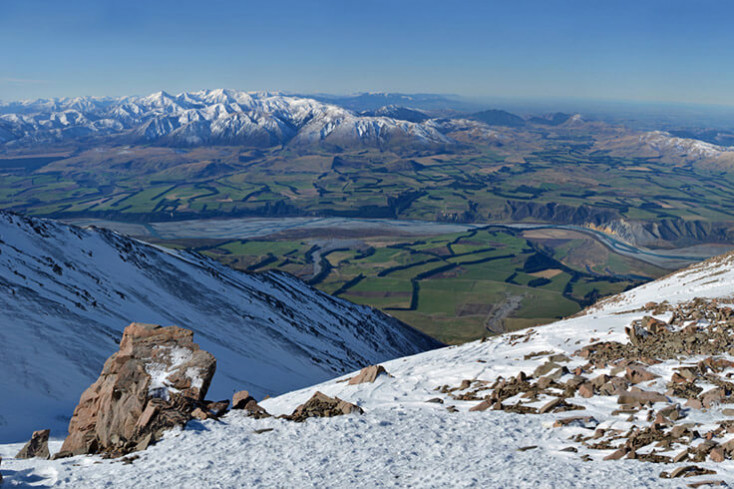 If you're looking for a Christchurch-based Adventure Wagon road trip adventure, there are a surprising number of ski fields this way – seven, in fact!
Mt Hutt is Christchurch's Mack Daddy resort. It's only a 90-minute drive from our Christchurch Airport branch, and it's famed for continually winning New Zealand's Best Ski Resort (six years in a row, currently!). Aside from the top-notch pow, jaw-dropping terrain, and runs for all abilities, there's the famed Canterbury hospitality, too.
If you're like us, prepping for après ski is just as important as the ski field action. That's why Hanmer Springs is one of our local CHC faves. Post-slopes, take to the hot pools to soak your thighs, knees, and butts, as your body reminds you what muscles it used to speed you down a mountain. Then, the quaint Hanmer town entices with cheap eats, fancy dining, and a pub or two.
Alternatively, consider the Broken River Ski Area if you'd prefer to ditch the crowds and enjoy wide off-piste terrain to yourself. Porters Ski Area is fab for family fun btw, and it's only an hour from Christchurch.
Man, This All Sounds Dope, But I've Never Driven in Snow. What Do I Need to Know?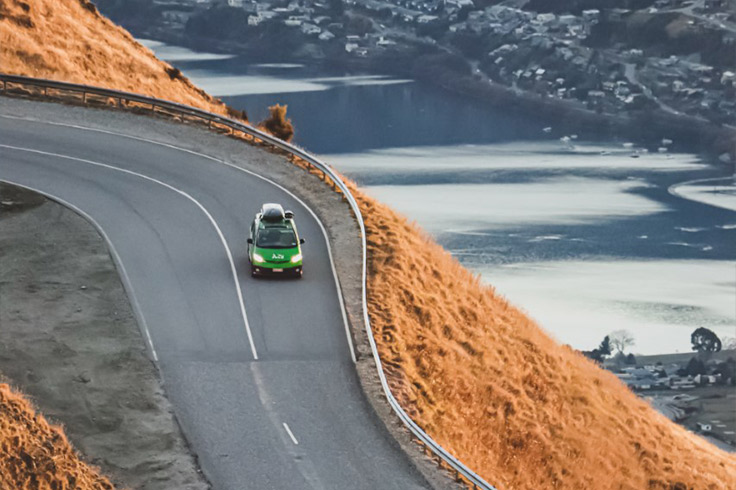 First up, it's easier than you think if you spend a few minutes before you leave home reading up on the basics. We recommend you bookmark our handy snow chain guide, too.
Snow chains are the main things to freak newbie snow drivers out, but have no fear! In our snow chain guide, we share info on when you need them, what speed you can drive when you have them on, and more useful winter driving tips. Plus, most important of all - a handy 3-minute video on how to put snow chains on.
Any Other Winter Road Trips Things to Consider?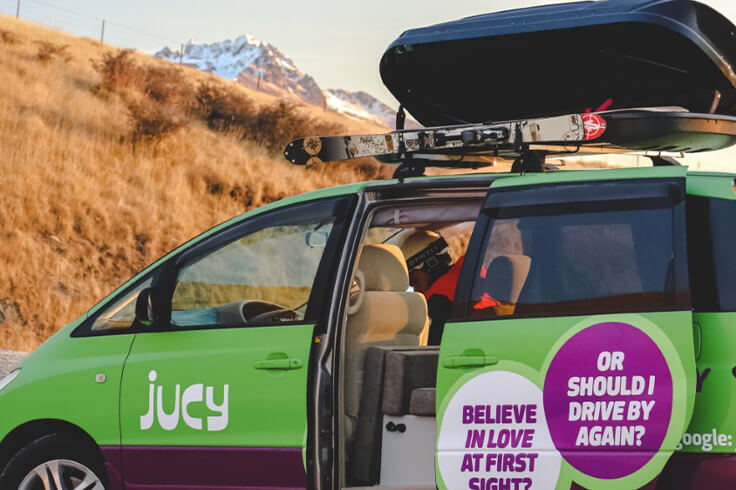 For sure, there is a little more to think about with a winter road trip. Packing summer vs winter roadies is obvs a little different. Snowboards over board shorts, for example. While you need more winter woollies, you need not worry if you're booking an Adventure Wagon road trip – you have nearly double the packing space!
You'll also be dealing with fewer daylight hours on winter road trips. No probs with this (our vehicles have lights, after all), but we find prepping on where you're staying makes life smoother.
There's also the flip side. Typically, campgrounds in winter are cheaper because fewer people are travelling. There tend to be a fair few winter deals on activities, too. And don't forget, once you book your Adventure Wagon road trip, you'll receive an email with access to all our JUCY Deals. Mint!
Want more info on how to plan for a winter roadie? Read more in this in-depth blog.
Ready to upgrade your winter ski adventure and book a JUCY Adventure Wagon road trip? Great! Talk to our friendly crew on 0800 399 736, or click book now to lock in your JUCY car rental trip!

P.S. As there is lots of extra room in your JUCY Adventure Wagon, any chance we can come too?