Road trip inspiration in your JUCY rental car
Sometimes life lands you at a crossroad, with a decision on whether to fork left or right. If you're considering a JUCY rental car for your New Zealand adventure, consider yourself at a travel intersection. It's the best kind of life crossroads you can find
Your choice: do you want to say yes to the freedom of planning your road trip your way, or are happy to be shown New Zealand? There's no wrong answer, the country's a bit like Oprah, giving gifts to everyone! However, we're inspired continually when we're tagged #jucyworld as our customers show us a new lookout, hike, beach, or even a culinary gem they found. Roadie freedom is where it's at!
We're all about travel spontaenity and randomly heading left when we'd planned to go right. That's why we offer you 24/7 travel assistance, and our handy Get Inspired content found across our website. We've got you covered on making epic New Zealand travel decisions, every time. Go you!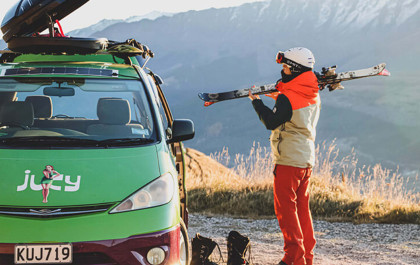 Forget taking a ski road trip where the only thing you can see is your ski gear piled high on your lap.
The freedom to explore NZ in a JUCY car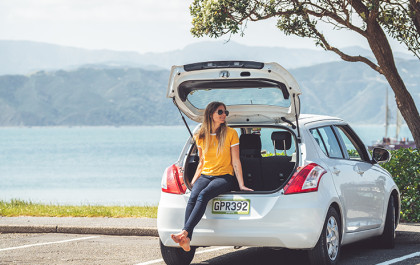 When size, style, and cost are important, hire our compact Small Hatch.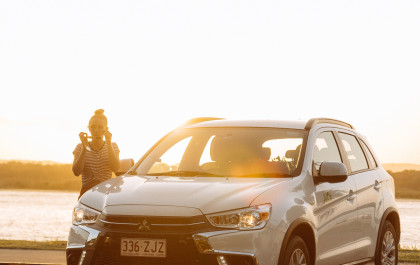 Hire our slick Compact SUV for a roomy, sporty, great value trip around New Zealand.