Get Involved This R U OK? Day with a JUCY Giveaway!
Help us make a difference and you could score yourself a JUCY voucher!
The amazing people at R U OK? help empower everyone to meaningfully connect with the people around them and start a conversation with those in their world who may be struggling. So, let's get on board and raise some money and awareness to help this epic cause!
Not only will your donation feel rewarding, but it might also land you a 7-Day JUCY Campervan Voucher to kick-start your own Australian wellness roadie. We are giving away a campervan rental adventure for someone who donates in September to the JUCY fundraiser for R U OK? Day.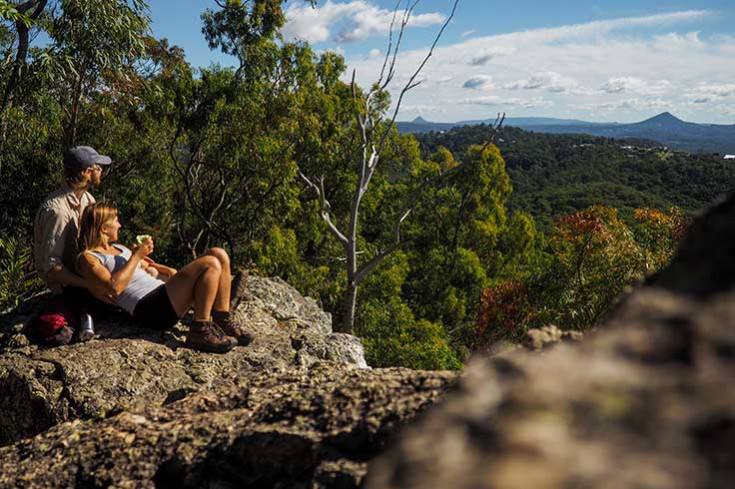 How do I get involved?
Head on over to our R U OK Day Fundraiser to make your donation and help start more life-changing conversations!
Plus, if you donate to our R U OK? Day JUCY Team page in September, you'll have a chance to win a 7-day JUCY campervan voucher!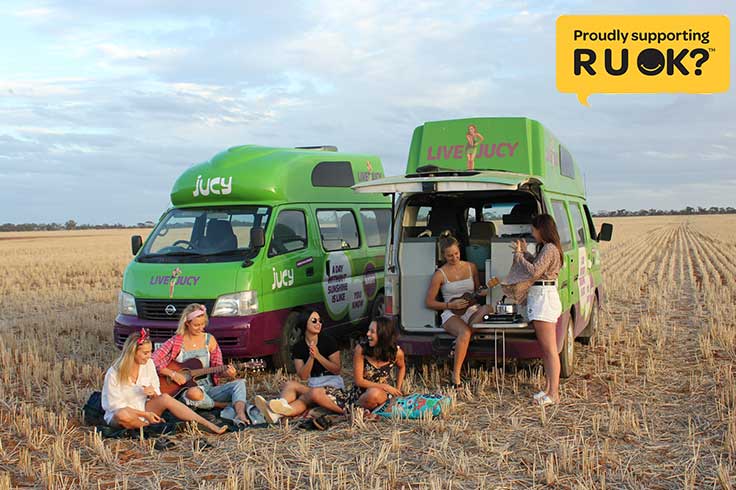 What are the competition T&Cs?
Voucher to be used in Australia from any JUCY location for base-to-base travel only (no one-way trips)
To be eligible to go in the draw to win the 7- Day JUCY voucher, you must donate to the JUCY R U OK DAY page before 30 September 2021
Promo excludes current JUCY employees
Vouchers will be sent to the email you provide when donating to R U OK? and you must present the voucher at time of booking to redeem
JUCY reserves the right to withhold vouchers if they deem proof is unacceptable
The voucher must be redeemed before 10 December 2021
The winner will be selected at random but is up to JUCY discretion

The voucher may not be used in conjunction with any other JUCY offers.

The voucher includes standard risk-taker excess reduction (other options can be purchased by the hirer), unlimited KMS, 24- hour roadside cover
The voucher is non-transferable, cannot be exchanged for monetary value, the bearer will not be entitled to a refund for any unused portion of the voucher
Voucher not valid in conjunction with any other promotions, offers or discounts

All other standard

JUCY terms and conditions apply
Vouchers can be redeemed by contacting our reservations team - Call: 0800 399 736 (NZ), 1800 150 850 (AU) or [email protected]
By inspiring people to take the time to ask "Are you OK?" and listen, we can help people struggling with life to feel connected long before they even think about suicide. DONATE NOW