Ultimate Cairns to Sydney itinerary
One of the most epic road trips along the east coast of Australia is the East Coast drive from Cairns to Sydney. This great Australian road trip will take a minimum of 10 days, and can last as long as you like with a JUCY campervan hire.
Driving a JUCY camper rental will give you the flexibility to customise your itinerary. You'll also see much more of Australia with a rental campervan along the East Coast than by air! In between the major stopping points, you can explore untouched beaches and secret walking trails, swimming in waterfalls and the great Aussie sunshine.
Check out this ultimate Cairns to Sydney road trip itinerary, put together by Spark of Wanderlust blogger Alizah on her JUCY Australia campervan hire.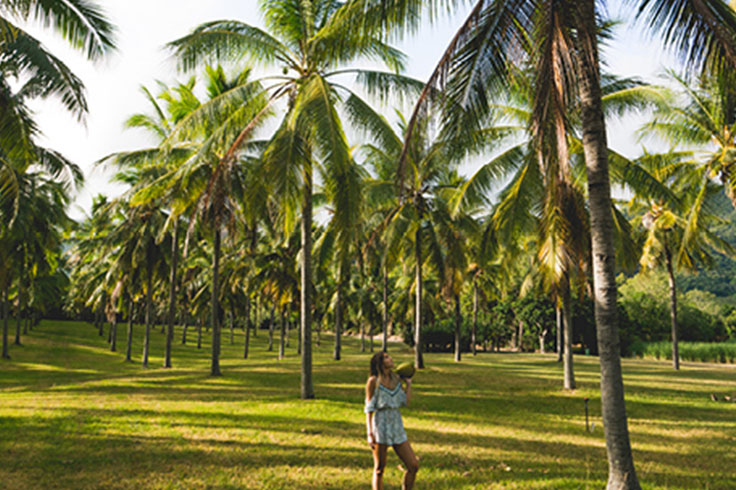 DAY 1: WALLAMAN FALLS OR WATERFALL CIRCUIT AND TOWNSVILLE
Once you've picked up your campervan hire from Cairns, make Wallaman Falls - the largest waterfall in Australia - your first stop on your Cairns to Sydney road trip. It's a little out of the way and will add about two hours to your trip, but it's worth it! The falls will stop you in your tracks. Gawp at them from the high vantage point and then hike down for a different perspective. Be aware that the hike up is strenuous.
You also have the option of doing the waterfall circuit on this day, which is made up of about 4-5 smaller waterfalls! If you have the time, why not do both?
Camp out near Wallaman Falls, along the waterfall circuit, or head to the nearest town; Townsville. Townsville isn't anything too special, but is a good stopping point and has some nice restaurants if you're not cooking. Additionally, there are quite a few free spots to camp and shower! Got more time? A day trip or overnight over to Magnetic Island from Townsville is pretty epic, you'll have to leave your camper behind as the ferry across is passenger only!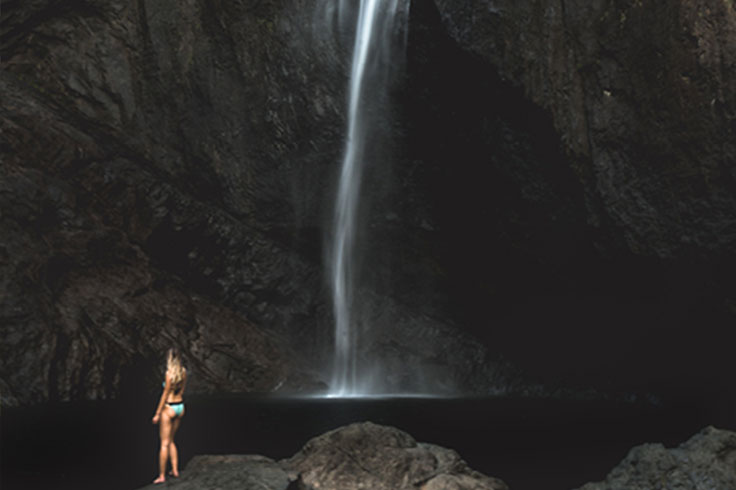 DAY 2: MACKAY AND SUNRISE AT CAPE HILLSBOROUGH
On day two, set off for Mackay. Stay in Cape Hillsborough or Mackay and get up with the sun so that you can see wallabies and kangaroos hopping around the beach at dawn. It's a magical sight and a highlight of any east coast road trip. With a JUCY camper, you'll be able to roll right out of bed and onto the beach to hang out with Australia's cutest critters!
DAY 3: ROCKHAMPTON
Enjoy sunrise at Cape Hillsborough then make your way to Rockhampton, a cute colonial looking town. There's plenty of restaurants and pubs there, as well as pretty views of the nearby river. It's a good place to stop when driving from Cairns to Sydney, but you probably won't stay here for long. The Rockhampton Botanic Gardens is worth checking out, this huge park is on the outskirts of the city centre and really quite spectacular.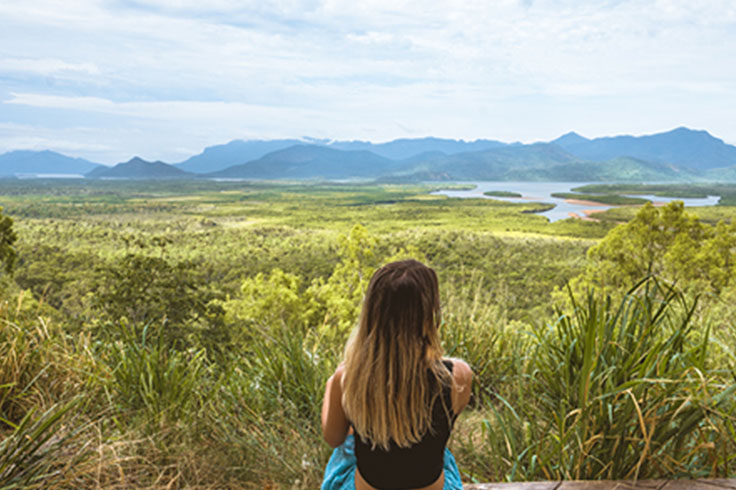 DAY. 4 - 5: NOOSA AND NOOSA NATIONAL PARK
On day four the magic will really start to happen. From Rockhampton head to Noosa, which is a beautiful beach and lake town. At Noosa, you can book into a campsite right on the lake. Noosa is absolutely breathtaking and has everything weary road trippers could ask for, so you may want to stay two nights. Swim in the lake, explore the beaches and shop in the local boutiques. The biggest drawcard, however, is Noosa National Park. Here you will find gorgeous but easy hikes that let you enjoy both the eucalyptus forests and beautiful ocean views.
You'll also see the Insta-famous Fairy Pools along the hiking route. Don't expect to have this place to yourself unless you go there at sunrise. Also, keep an eye out for Koalas!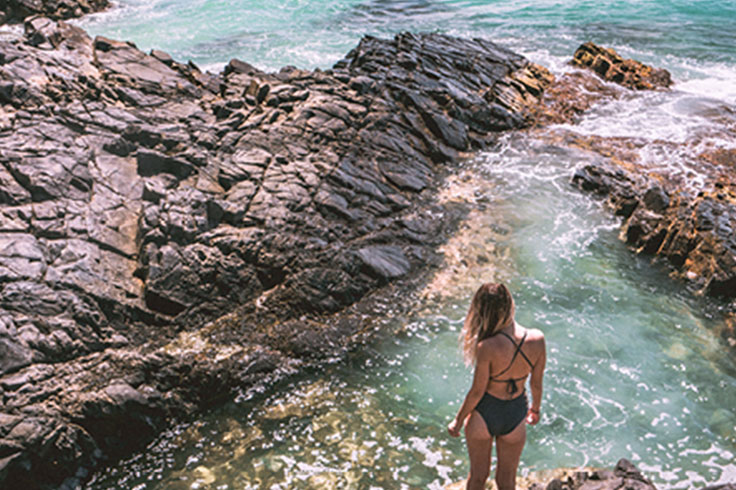 DAY 6: GOLD COAST
Surfer's Paradise and the Gold Coast are next on the list. Stop here to see never-ending waves and surfers as far out as the eye can see. The Gold Coast is a cool beach city with a Honolulu vibe. The cityscape creeps right up to the beach which stretches for miles and miles.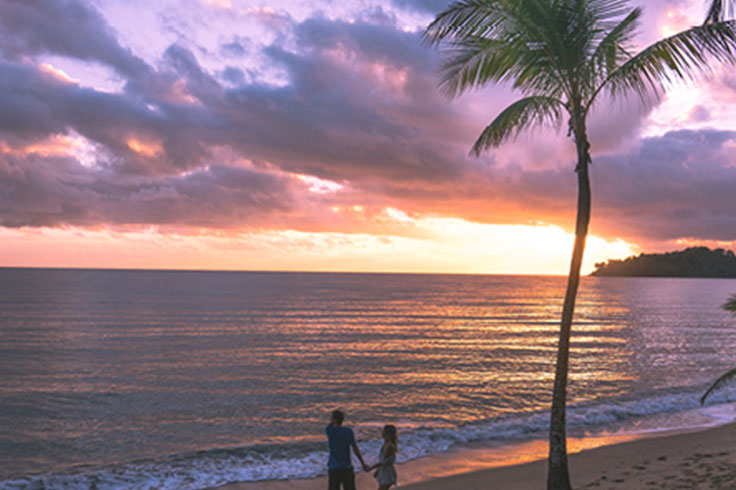 DAY 6 - 7: BYRON BAY
The next day, move on to Byron Bay. This boho hotspot might be crowded so be prepared for a lot of young people partying at night. However, the laid back vibes and the beaches are seductive and you'll probably end up extending your stay. Make sure to check out the live music at the Byron Bay Brewery and go to see the lighthouse! Even better viewing times for the lighthouse is at sunrise, not only will you be rewarded with epic skies, you may also catch dolphins playing around in the water as they celebrate the new day!
Plus, park up your JUCY campervan and stay at Nomads Arts Factory for just $20 per campervan! Or if you're heading down the coast a bit more, you must check out Arrawarra Beach Holiday Park/Spot X Mojosurf Camp for just $20 per JUCY campervan + $20 off all surf and stay packages.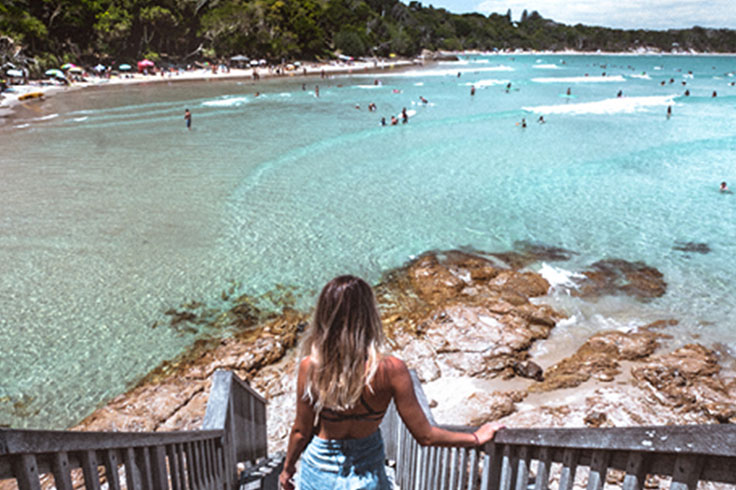 DAY 8: COFFS HARBOUR
Coffs Harbor is a lovely town and a handy stopover on your Cairns to Sydney drive. Indulge in one of the great restaurants in the area, catch local markets, arts festivals, or live music acts, or simply stretch your legs on the beach. Travelling in a campervan can be tiring, so this is a good place to rest and relax.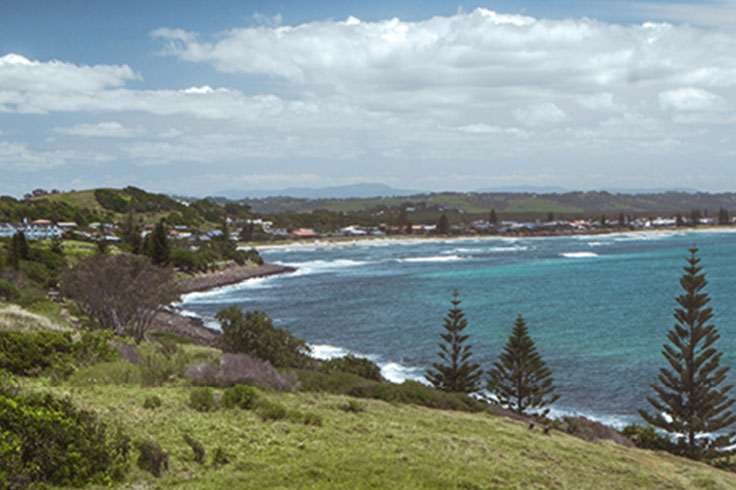 DAY 9-10: FORSTER OR SYDNEY
Extend your road trip down the east coast of Australia by staying overnight in a quaint little town called Forster. However, if you've scheduled a flight out of Sydney the next day then make the trek to the city so you can spend the night there. After you've dropped off your JUCY van you can stick around Sydney for a while. There's so much to see and do in the city, it's hard to do it in just one night! Make your way to the Sydney Harbor and Opera House and walk around the quay. Also check out the downtown and old-town areas. The old, Victorian architecture is a pleasant surprise for many visitors.
At the end of your Cairns to Sydney road trip you'll be a little tired, a lot more tanned, and completely satisfied! JUCY Sydney Airport will be sad to see you drop off but excited for your next campervan hire adventure. This is one of the best road trips to take in Australia. The best way to do it (of course) is in a JUCY camper.
CHECK OUT OUR SWEET RANGE OF ROAD-TRIP-READY CAMPERS TO GET YOUR OWN EPIC ADVENTURE UNDERWAY!