Work Hard, Travel Harder: Everything You Need to Know About Working & Travelling in Australia
We've got the low-down on Australian working holiday visas, budget travel tips, and how to make the most of your Aussie road trip travels! Read on.
It's finally here: your chance to work hard, play harder in Australia! With the borders now open and working holiday visas back in play, you can swap your Australian working holiday daydream for reality. Australia's long white beaches, ancient national parks, and the only-in-Australia attractions (and critters) have been waiting two years to say, "g'day mate, welcome to Australia".
Figuring out how to work and travel in Australia can be a bit of a mission, with rules to follow and trips to plan across a country that's almost the same size as Europe. Thankfully, we've got you sorted with a ton of working holiday tips and tricks. Plus, a range of custom campervans and tidy cars to help you plan the most epic comeback road trip of your life.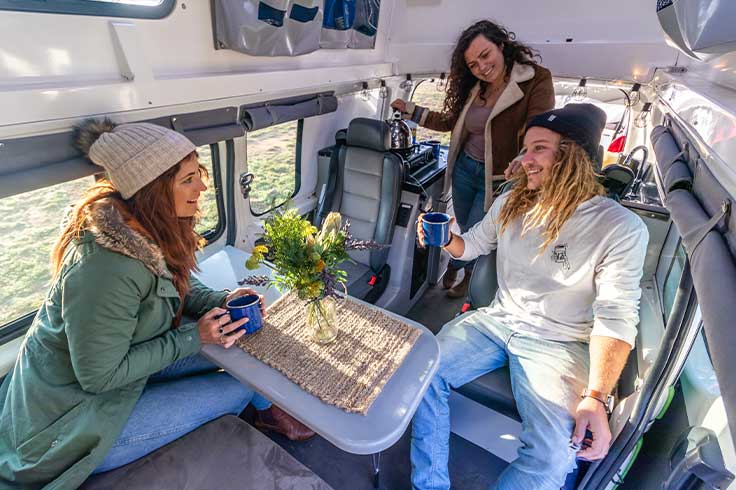 Who Can Enter Australia on a Working Holiday Visa?
If you're planning your GAP year to Australia, you'll be stoked to know that from age 18, you can crack on and apply for your 12-month Working Holiday Maker visa.
If you're post-uni and planning your big Aussie adventure, you have until you're 30 years old (and up to 35 if you're Irish, French or Canadian) to apply. Plenty of time to prioritise your huge Aussie bucket list before you get here!
Once your visa is approved, you're in and can make your way to Australia. Woo hoo. One of the great things about this visa is that you can enter and renter Australia as many times as you like. Meaning a New Zealand road trip with JUCY is also possible! Yay!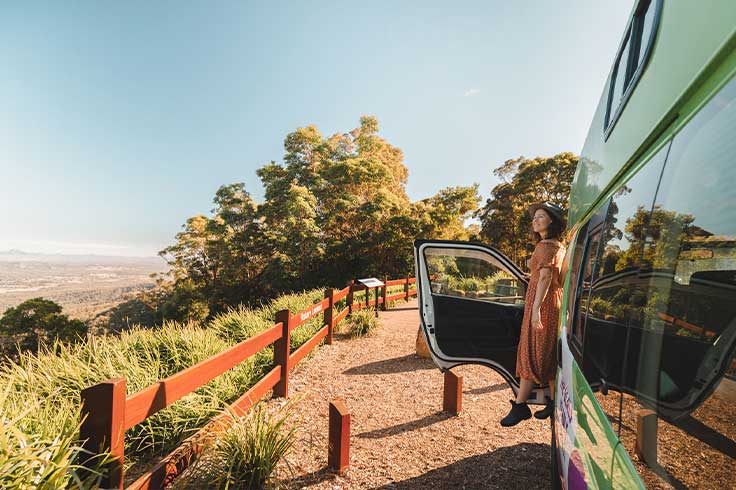 What Rules Do I Need to Follow While in Australia?
Your working holiday visa allows you to work in a full-time, part-time, casual, or voluntary basis anywhere in Australia for up to four months at a time. You can't use the visa to get your career kickstarted over in Oz. Still, you can use it to meet the peeps, experience the culture, and supplement your road trip expenses as you explore the Sunburnt Country.
Not being bogged down by permanent employment means you can live in the moment. Following spontaneous right turns often leads you to unusual work experiences and off-the-beaten-track places. To say the fam back home will have major FOMO is an understatement.
There is an option to enjoy a second year in Australia if work regionally in your first year. It's called a second Working Holiday Visa. You can find out more here.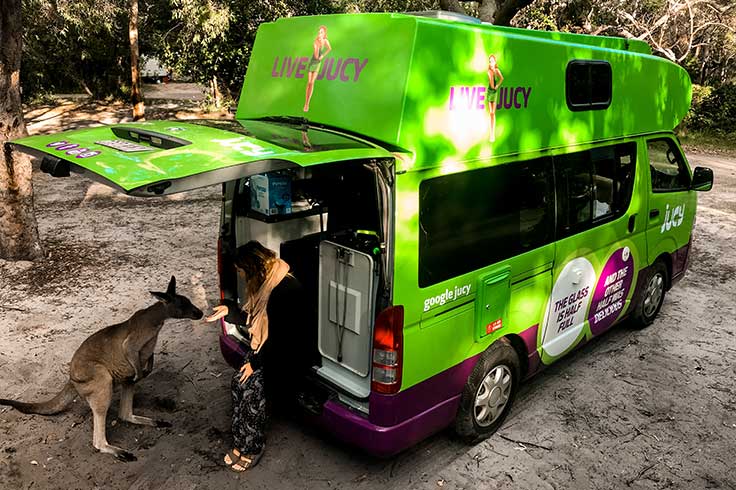 What's the Best Way to Experience Australia?
As the sixth-largest country in the world – and the world's largest island - Australia is huge! Most travellers tend to stick to the East Coast, where a ton of Australia's most iconic sights reside. While you can, of course, fly between destinations, if you want the grassroots experience, taking a road trip gives you the most flexibility, freedom, and fun.
You'll also want to think about the best time to visit Australia. While you're coming for a full 12 months (most likely), you'll want to maximise your travels depending on the best seasons per state. We've got this handy guide to get you started.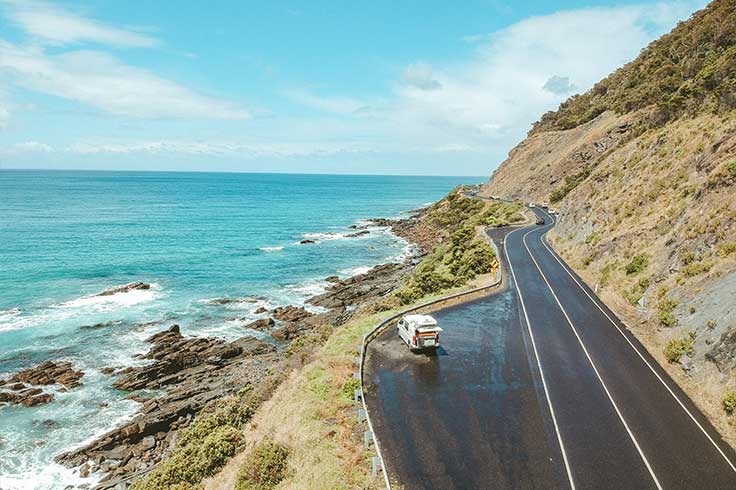 How to Find a Working Holiday Job
There are lots of ways to navigate the daunting job search over here. For online searches, the dedicated Backpacker Job Board serves travellers just like you. Alternatively, Seek, Indeed, and Career One are good places to search before you leave home (though they tend to have a skew towards jobs that will keep you confined to a city).
Once you're in Australia, face-to-face job searches work well, particularly if you're looking for something in the hospitality or tourism industries. Print off your CV so you're ready to act when you hear about job openings. Word of mouth on the backpacker circuit is a great way to land a job.
There are also working holiday programs that ensure you rock up to Australia with guaranteed employment. Check out Internexpacific and Alliance Abroad for more deets.
Our useful blog has loads of practical links to maximise your Australian stay, too.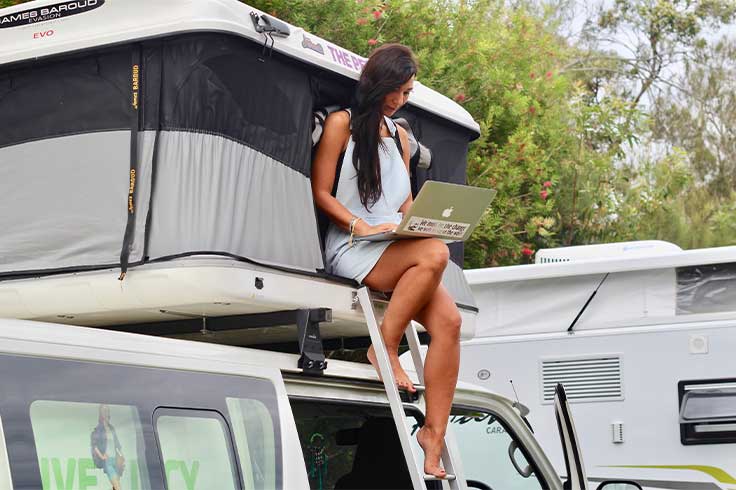 How to Create a Work-Life Balance on Your Australian Working Holiday
It's a pitfall of many travellers – they arrive in Australia, effortlessly get a job, get another job, and then suddenly their 12-month visa is due to expire, and they've seen one, maybe two places in Australia.
Maintaining a work-life balance is as important as maintaining a budget, in our opinion. Time flies when you're having fun. and if there's one thing Australia is not short of, it's mega-fun things to do. Like climbing over Sydney's Harbour Bridge at sunrise. Or saying hi to a passing dolphin as you cruise the Great Barrier Reef.
Make a commitment before you arrive in Australia on your non-negotiables. Have you always wanted to swim over the Great Barrier Reef? Want to drive through the outback, meeting the wildlife and communities that call it home? Or get to grips with why Melbourne's coffee culture is such a thing? The best way to hit your Australian goals is to put them on your non-negotiable list before you leave.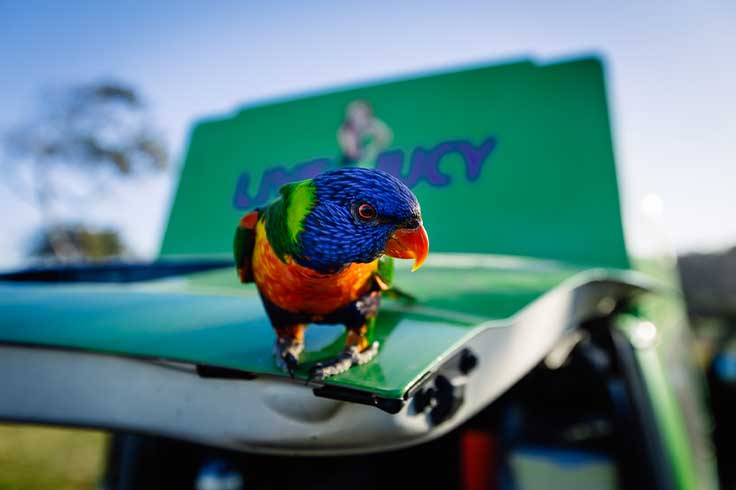 How to Backpack Australia on a Budget
Obviously, we're biased towards campervan travel, but we really don't know a better way to maximise your year backpacking Australia. As a campervan provides you with transport and accommodation, it works out to save you money – heaps in fact! With a compact camper kitchen, creating meals on the go saves on restaurants costs. You can recreate many staple dishes that ensure you're eating nutritionally. We've got these campground recipes for you to try.
The other bonus to campervan travel while you work and travel Australia is that you're free to go wherever! Wake up with kangaroos around your campsite one day and in an ancient national park the next – it's all possible. And not every place to camp comes at a cost: free camping is available in many places. Check out our handy free camping guide as well as more budget-saving tips here.
You not only get a great rate on a campervan or car when you hire from JUCY; you also get access to epic rates on activities and attractions with JUCY experiences.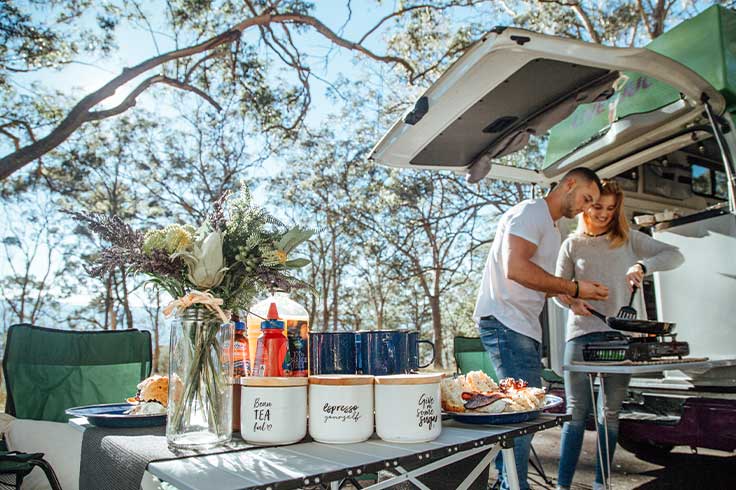 What's Driving in Australia like?
Driving in Australia is a doddle as, on the whole, there are a lot of long straight roads. If you're used to driving on the right, our JUCY branch crews can give you some advice on how to keep yourself on the left – it usually doesn't take long for your brain to adjust.
In most cases, you'll be able to use your driving license from your home country, though it does vary from state to state. If your license is not in English, you'll need a translation or an international driving license before you leave home. Check out the specifics here.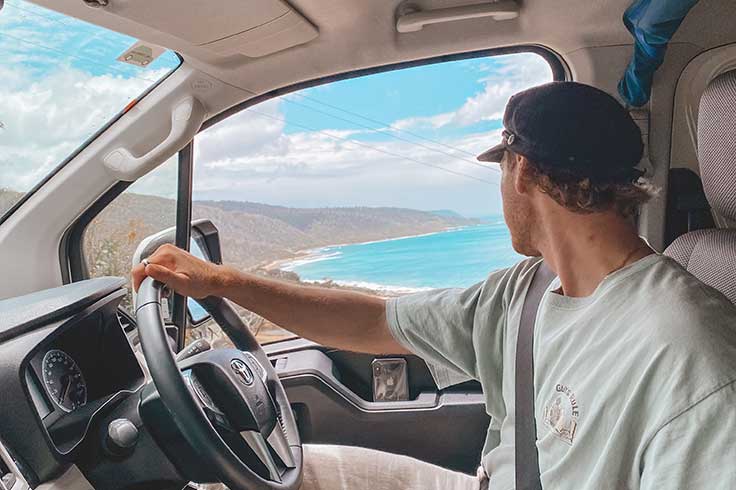 So, there you have it, a ton of reasons to get your Working Holiday Maker visa, pack your backpack, say goodbye to your mates, and catch the next flight to Australia! We'll be waiting with the keys to your JUCY wheels so you can work hard, travel harder in Oz! See ya soon!
Book your JUCY campervan OR CAR hire by calling us on 1800 150 850 or clicking book NOW. WORK AND PLAY THE AUSSIE WAY
!