JUCY Gives
Corporate Social Responsibility
JUCY Gives is our initiative to make sure JUCY puts a little bit back into the communities and environments that our customers travel to.
Make a difference when you travel greener with JUCY X Million Metres
JUCY has partnered with Million Metres, an online fundraising platform for restoring the banks of New Zealand's waterways. In 2021, all the donations received from JUCY Lovers have gone towards Love our Alpine Lakes in Otago.
Million Metres aims to raise funds to restore the nation's rivers, streams, lakes and wetlands with native plants and trees. We work with businesses, philanthropic organisations, community and iwi/hapū groups, and farmers to direct resources to waterway restoration projects at scale.
Our passengers can contribute to this waterway restoration initiative and help mitigate the carbon emissions produced on JUCY road trips.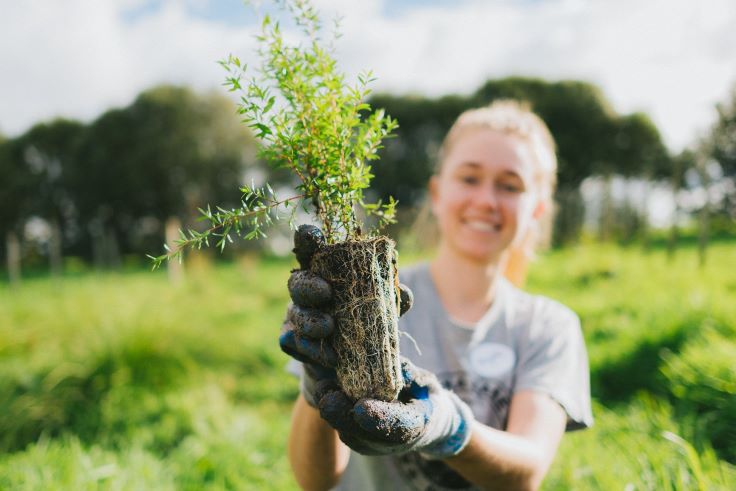 How can you make a difference?
We're all crazy about epic adventures and traveling with a greener conscience is not only more immersive but also the way to go!
Long term effects of harmful carbon emissions can be overwhelming, and we face an emergency that requires us to act now before it is too late. Join us in going greener as we support this great cause that counteracts the harmful effects caused by carbon footprints on the environment.
You can add a donation while booking your JUCY car rental or campervan hire on our website or talk to our friendly crew on call or even when you're at one of our branches to pick-up your JUCY rental.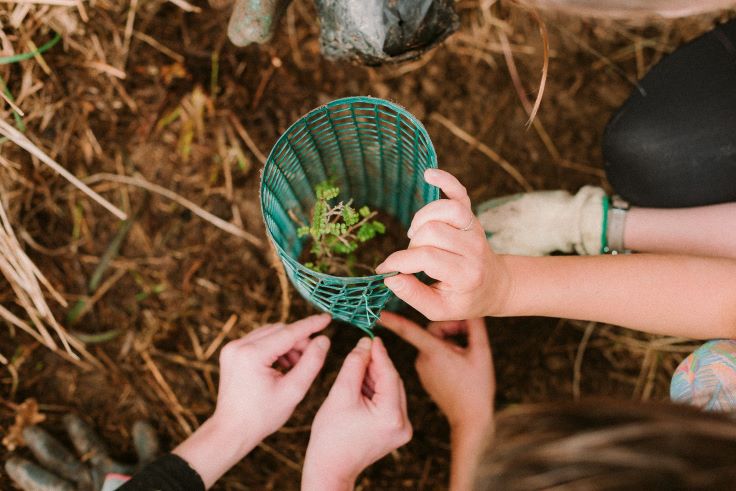 DONATE-A-DAY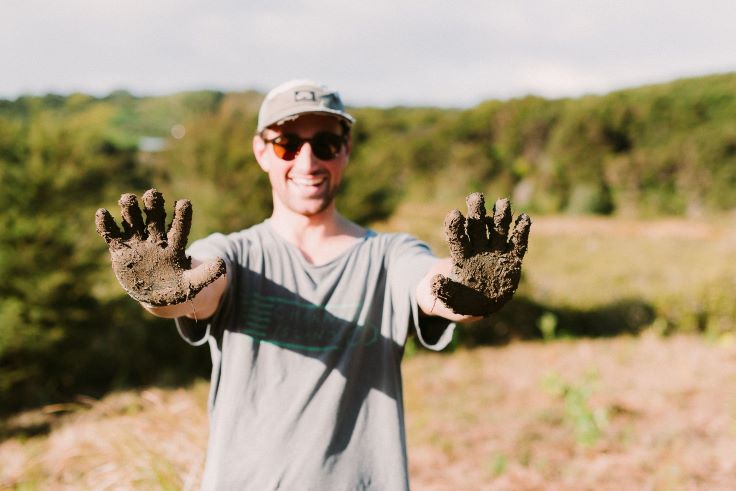 As part of our JUCY Gives programme, we also give our JUCY Crew the opportunity every year to "donate-a-day", so they can give their time to a cause of their choice. Some of the Crew in New Zealand will continue to support the Million Metres scheme in planting days (there's a lot of care that goes into making sure all the trees we planted survive!) and others can choose their own charity they want to support. As long as we're supporting the communities or environments that our customers travel to, we're happy! Read what some of our JUCY Crew have got up to on their Donate-A-Day below:
Greg, Manager of JUCY By Design, stepped out of the workshop and onto the tarmac to help with RACE4LIFE's Track Day event. RACE4LIFE helps fulfil the wishes of palliative care patients, providing fun days out for them and their families, bringing brightness to a difficult time. The Track Day offers patients the opportunity to zoom around the Hampton Downs track in an exotic race car or watch all the action from the air, in a helicopter. Greg got to meet patients as he assisted them into, or out of, the helicopters. We're sure he spread the JUCY spirit and brought smiles to all those he interacted with!
Abigail, a Customer Experience superstar from our Head Office, swapped her screen for a spade all in the name of helping the environment! Road tripping to Te Arai, an hour and a half North of our Central Auckland Head Office, she joined up with the Million Metres team and other volunteers for a day of releasing and planting native trees on Tomarata Farm. Located at the headwaters of the Hoteo River, this work is incredibly important as it helps stabilise the stream banks stopping sediment from seeping into the river and flowing downstream to the Kaipara snapper breeding grounds.
BOOK YOUR JUCY NOW AND HELP COUNTERACT CARBON EMISSIONS!