SHARE YOUR #JUCYMOMENTS TO WIN A 100% REFUND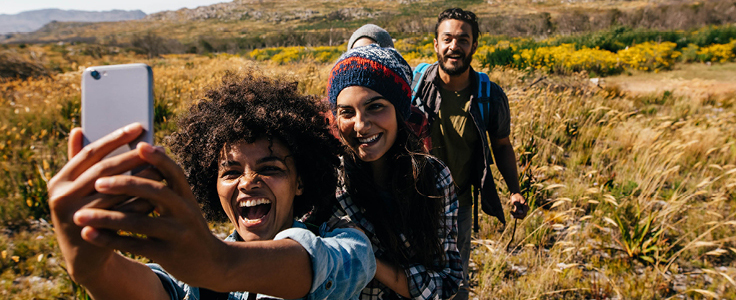 WIN A 100% REFUND WITH #JUCYMOMENTS
We're giving you the chance to turn your awesome #JUCYmoments into cash by sharing your favourite photos or videos from your JUCY rental adventure.
How to win?
Your #JUCYmoments entry could win you 100% of your JUCY booking cost back into your account so you can take on more epic road trips!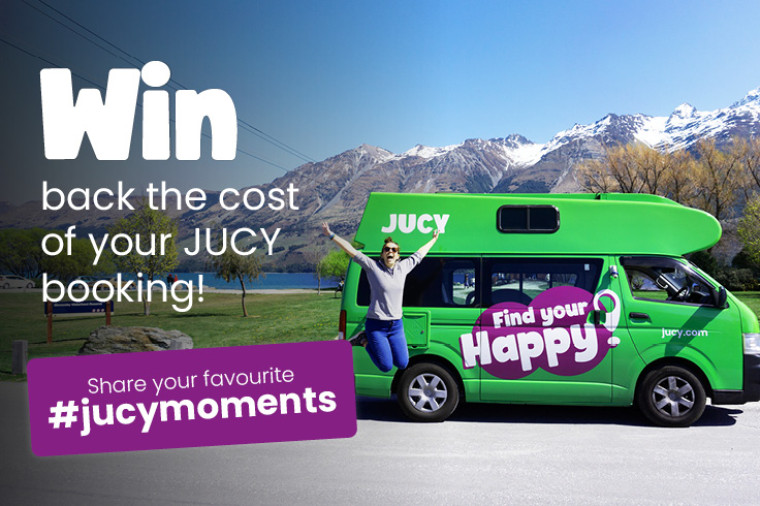 How to enter?
Imagery or video share via your social media
Head to your Facebook, Instagram or Tik Tok account

Simply upload photo/s or video from your JUCY road trip

Tag @jucyworld in the post and use our JUCY Moments hashtag - #JUCYmoments

Share the location that your content was taken

Keep up to date by following @jucyworld and #JUCYmoments

Repeat
Video upload via the Vloggi tool
This is a good option for those that don't have social media or would prefer to not share on their social media page
Upload a video directly from your phone or computer library to Vloggi

Share your name or social media handle

Add the location the video was taken

Add your email address
It's as easy as that to enter #JUCYmoments but quickly get snapping and sharing quick!
How will you know if you won a 100% refund?
The JUCY crew and @jucyworld community will decide which JUCY adventurer is driving away with a full refund every month. The winner will be announced via social media and contacted directly in the first week of each following month to arrange their booking refund.
Check out Laura's entry here who won our 100% refund in January! Will you be next?
Important to note
You must have hired a JUCY rental in Australia or New Zealand and there will be a winner for each country
By sharing your #JUCYmoments photo and/or videos via social media or Vloggi, you give JUCY rentals permission to share these images and video for promotional purposes.
The winner will receive a full refund to the credit card on file of the JUCY rental booking or at the discretion of JUCY, excluding additional costs outside of the original hire incurred such as excess reduction, speeding tickets, parking fines etc.

We hate to be the fun police, but it's super important that all content shows you abiding by the road rules with all seatbelts on and not hanging out the window of your JUCY rental or standing on the roof

Please make sure you aren't driving on beaches or unpaved roads

Standard JUCY Terms and Conditions apply

Enter on INSTAGRAM or vloggi now!

What are you waiting for?! Book your JUCY today and share your #JUCYMOMENTS to go in to win the cashback for your JUCY hire!