See the Best of the Fleurieu Peninsula in our Adventure-Filled 6-day Itinerary!
Looking for a road trip with something extra? Like natural beauty, unusual wildlife, and mouth-watering treats? Great! We have just the place.
With nicknames like the 'festival state' and 'wine state', you know you're in for a good time when travelling South Australia! While places like Adelaide and Kangaroo Island are a rollicking good time, we've got a fave spot in South Australia that is a bit of a well-kept secret: the Fleurieu Peninsula!
With outstanding coastal scenery, lush national parks, delectable culinary experiences, fun-focused activities, and arts and culture to woo and wow, the Fleurieu Peninsula is one road trip you won't want to miss.
We've put together our most idyllic Fleurieu Peninsula itinerary. It includes our fave regional highlights, campsites, and the secrets we're happy to share (with JUCY fam, anyway). The Fleurieu Peninsula is the perfect destination for a slow-travel road trip by campervan or car.
The Fleurieu Peninsula has Hamptons-meets-the-Mediterranean vibes, with lush vineyards, gorgeous beaches, and quaint coastal towns, complemented by the artsy vibes throughout. Despite being so close to South Australia's biggest city, the Fleurieu Peninsula feels worlds away in many aspects. And the best thing? It's a good time in any season!
As the Fleurieu Peninsula is only 45-minutes to 1.5 hours from our Adelaide Airport branch, easily shorten it if our jam-packed 6-day itinerary doesn't suit your vacay days.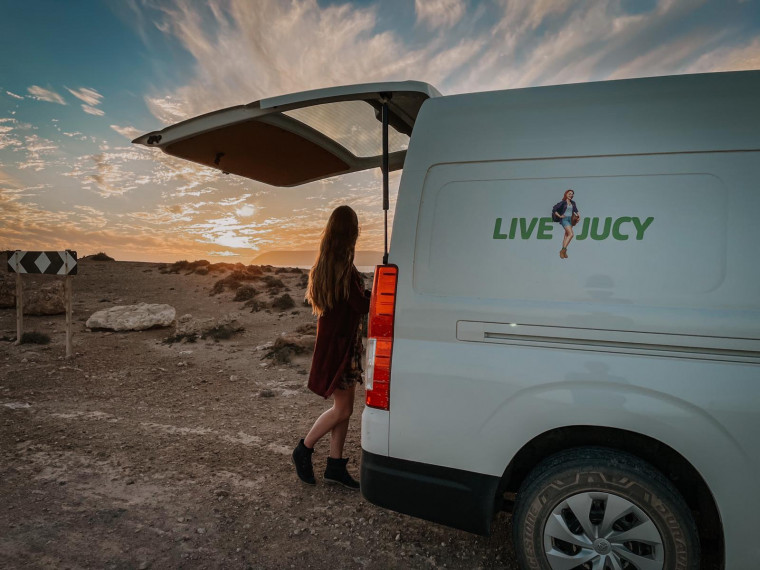 Day 1 – Adelaide to McLaren Vale
Pick up your JUCY car or camper from our Adelaide branch and drive a cruisy 40 minutes to your first stop: the world-class McLaren Vale wine region.
In McLaren Vale, more than 80 vineyards and cellar doors tempt with its top-notch wines, sumptuous culinary feasts, and picture-perfect settings to enjoy their spoils. The best way to explore the region (If you don't have a sober driver) is on a wine tour. The hop-on-hop-off McLaren Vale bus is an affordable way to explore. Alternatively, pick a tour that focuses on taste-testing the region. Be sure to stop by the d'Arenburg to see their artsy Rubix-like cube.
Road trips that are short on driving mean they are max on adventures, and that is oh-so-true out at McLaren Vale. For wine-loving cyclists, the Travello winery experience is a must! Rent a bike and peddle the 8-kilometre former rail-trail from McLaren Vale to Willunga (and back to your JUCY). Mostly flat, this is a pleasurable tour around some of the region's best vineyards and cellar doors. The trail is also suitable for hikers.
Overnight with a range of accommodation options in McLaren Vale. If you're in a campervan, you could head to Onkaparinga National Park tonight and camp at the Pink Gum Campground.
Day 2 – Onkaparinga National Park to Willunga
A South Australian hidden gem, Onkaparinga National Park is a rugged wonderland nestled between the vineyards. The perfect spot to fully engage in 'holiday mode', this is as away-from-it-all as you can get in terms of hustle, bustle, and demands from other people.
At Onkaparinga, the only demanding thing is deciding if a hike to one of the expansive lookouts is worth it (it is, btw). Whether you choose to explore the cliff-top trails, riverside walking paths, or swim in the cooling rock pools is up to you. Whatever you decide to do, you'll be in some wild company. Namely, the koalas, 'roos, possums, echidnas, and birds that call Onkaparinga home.
To make the most of the gorge, why not book a rock-climbing adventure and see its rocky face up close? Alternatively, rent a kayak and paddle alongside the gorge-ous (geddit, ha-ha) Onkaparinga Gorge.
Stay another night in this wilderness wonderland, or make your way to quaint Willunga if you're travelling by JUCY rental car.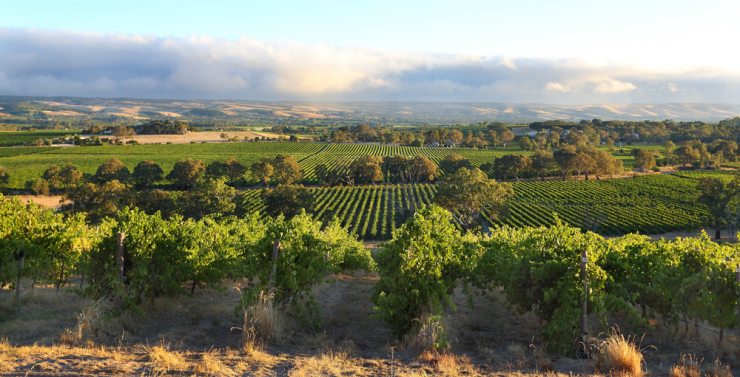 Day 3 – Willunga to Second Valley
Start your day in a charming Willunga café, beating the Adelaide day-trippers (SA locals love it here). We love the retro vibes at the Golden Fleece Café. If you're visiting on the weekend, don't miss the fresh produce at the Willunga Farmers Markets – perfect for your JUCY campervan fridge supplies!
Next up, head to Normy (Normanville to the uninitiated), a beachside haven popular for its long sandy beach, awesome snorkelling and scuba diving sites, and heritage-listed sand dunes.
Another hot spot some 15 minutes drive from Normy is one of South Australia's most Instagrammable spots – Second Valley Beach. The clear turquoise ocean hues make it highly photographic - and great for diving and snorkelling. This is alongside the picturesque white-sand beaches and craggy rocks. Spying the epic Second Valley vistas from a kayak is a life win!
If you can tear yourself away from the coast, head to the Second Valley Forest Reserve to hike 45 minutes to Ingalalla Falls. Bring your swimmers for a rock pool dip.
Camp at the Fleurieu Peninsula's Second Valley Caravan Park or in Second Valley town centre if you'd prefer four walls.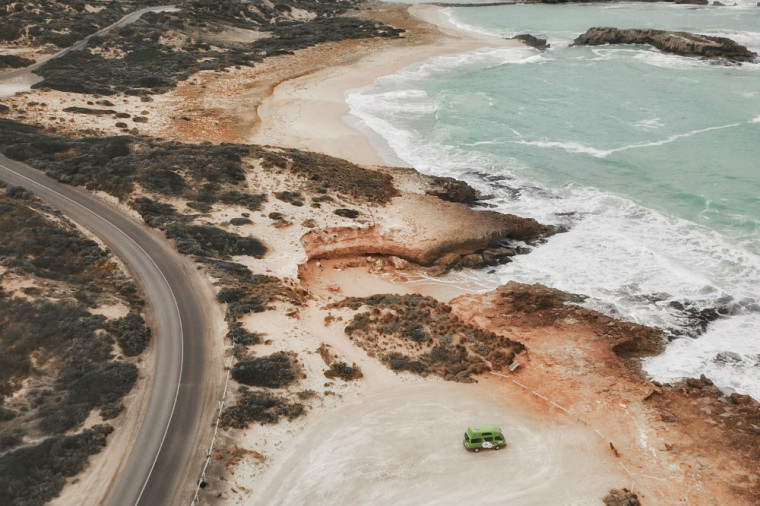 Day 4: Second Valley to Deep Creek National Park
Start the day with a swim at the idyllic Rapid Bay, 15 minutes south. Stroll the jetty, swim, snorkel and look for the famed leafy green dragons. See if you can spot the noteworthy South Australian landmark – a boulder etched by Colonel Light en route to settling in Glenelg.
Next, you'll cross the peninsula to reach the verdant Deep Creek National Park. (Unless you've got extra vacay time up your sleeve and want to add a day trip to Kangaroo Island? In which case drive to Cape Jervis to catch the ferry to Australia's third-largest island.)
The perfect place to disconnect from the 'real world', Deep Creek National Park is the largest area of natural vegetation on the Fleurieu Peninsula. This makes it a haven for the best of the region's native flora and fauna. Watch for kangaroos, echidnas, over 100 species of birds, and whales passing from the park's higher vantage points.
Bushwalking is a stellar way to experience the best of Deep Creek, with trails available from easy (30 minutes) to hard (seven hours). Aaron Creek Circuit Hike is a fave, along with the hard-but-worth-it Blowhole Beach Hike. You can also mountain bike, 4WD, fish, and whale watch in Deep Creek from May to October.
Overnight in one of the park's many cabins. If you want kangaroos outside your JUCY camper at dawn and dusk book a spot at Trig Campground.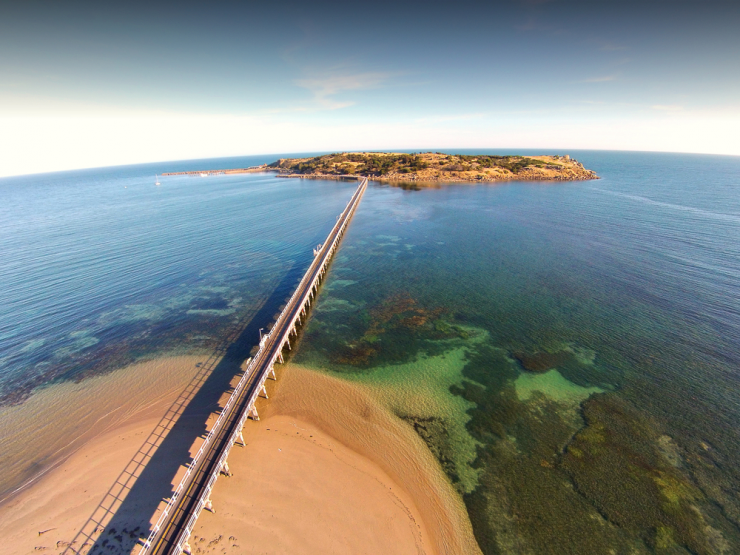 Day 5: Deep Creek National Park to Victor Harbor
Head up the coast to Victor Harbor, a place on the Fleurieu Peninsula like no other. Horse-drawn trams cross to Granite Island, home to a small colony of little penguins. The ye olde world vibes continue on the steam-powered heritage Cockle Train. Hop aboard for a 30-minute ride from Victor Harbor to Goolwa, gateway to the wetlands at the mouth of the Murray River.
There's more on the wildlife front in Victor Harbor. Whale watching cruises get you up close to the southern right whales that ply the waters of Encounter Bay. And then there's tuna. Tuna? Yup, tuna! You can swim with wild southern bluefin tuna in Victor Harbor. Maybe this has not made it to your bucket list but it should be on there! Known as the 'Ferraris of the ocean', these tuna are big, fast, and offer a thrilling (if not unusual) activity as they zoom around you. There's also an in-sea aquarium for non-swimmers and little ones. If you're lucky, you'll also spy sea lions, fur seals, and dolphins while you're out at sea.
If wildlife and heritage activities aren't your thing, how about a scenic coastal or riverside hike? The 45-minute walk along the Kaiki Trail is worthwhile. Alternatively, hike Victor Harbor's section of the 1200m Heysen Trail; it's a great teaser hike for South Australia's longest hike.
The Encounter Bikeway is an epic 31-km coastal trail linking Victor Harbor to Goolwa. On some Cockle Train services you can bring a bike aboard, meaning you can ride one way and train back for a doubly fun day out!
Day 6: Victor Harbor to Adelaide
Finish up your Victor Harbor sightseeing today before heading back to Adelaide, an easy hour fifteen drive. If you'd like to squeeze in a little more road-tripping action, instead of returning to the coast, stay inland and detour via Hahndorf in the Adelaide Hills.
Touring the quirky attractions of this contemporary German-heritage town will only add fifteen minutes to your trip (plus exploration time). We think it's a worthwhile detour to enjoy Hahndorf's tasty German sausages, rich chocolate, and decadent fudge. The sights are good, too, ha-ha.
Return your JUCY to our Adelaide branch or merge your road trip with this itinerary if you're continuing on to Melbourne.
Art and culture lovers, keep an eye out for the purple flags that represent the art and culture stops on the Fleurieu Arts Trail. It adds another dimension to our itinerary.
So, there you have it. Four thousand kilometres of the Fleurieu Peninsula's enticing coastline, fab natural wonders, plus unrivalled opportunities to connect to wildlife. And all that with a full belly filled with delicious local eats and treats! What a road trip!
Thinking "let's go, Fleurieu"?
Sweet, we've got a campervan or JUCY rental car waiting for your epic Fleurieu Peninsula road trip. Click the book now button above or call our friendly crew on 1800 850 150.