From Beginner's Slopes to Expert Peaks, Your Guide to the Best of Queenstown Skiing
Planning your Queenstown ski or snowboarding adventure and don't know where to start? We've got everything you need to know for this season's winter adventures!
When travellers think of winter in the Southern Hemisphere, they think of Queenstown and Wanaka: these two New Zealand destinations are synonymous with snow, slopes, and good times! With four ski resorts – Coronet Peak and The Remarkables close to Queenstown, plus Cardrona Alpine Resort and Treble Cone Wanaka way – you're absolutely spoilt for choice.
Whether you're as fresh as the season's snow learning to ski or looking to hurl yourself down a diamond run, we spill the tea on making the most of your winter getaway. The ski season opening date generally starts in June and runs to mid-October.
Nice to meet you: Beginner slopes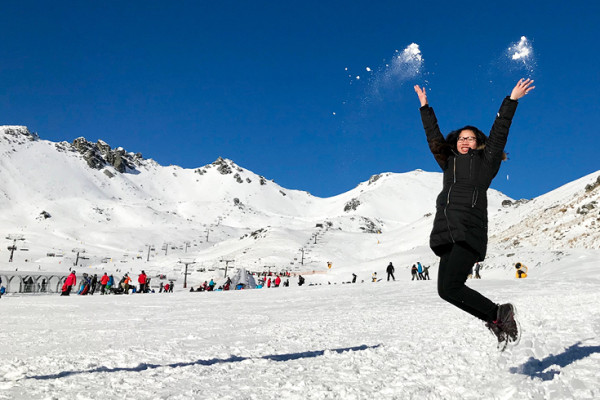 If you don't know your snow plough from a glide, you're in luck, as we do!
For beginners, we recommend booking ski or snowboarding lessons. Less time on your bum means more time experiencing the Southern Alps in all its glory.
Green runs are gentle slopes for beginners, allowing you to gain confidence at a steady pace. Easy Rider at The Remarkables is an ideal place to start with its conveyor-belt-style magic carpet lift.
At Coronet Peak, ski the wide-open spaces of the Big Eagy, and at Cardrona, the Novice Platter and McDougall's Chondola (a gondola chairlift) is fab to hone your skills.
While Treble Cone is known for its intermediate and advanced terrain, it does have a beginner area – Nice 'n' Easy – so everyone in your group can enjoy the day at their own level.
Freeze the day: Intermediate terrain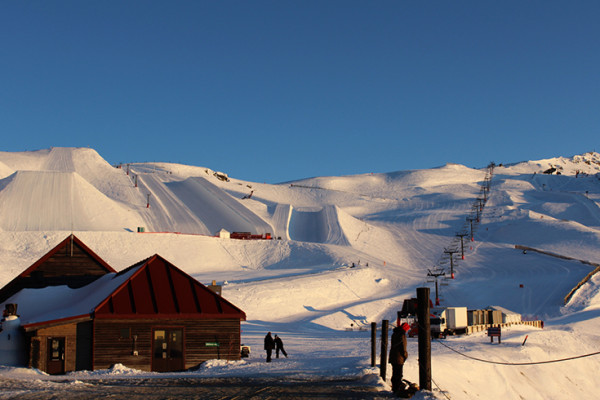 Whether you're levelling up from your beginner lessons or are a little rusty after some time off the slopes, there are some incredible intermediate-level slopes to enjoy in both Queenstown and Wanaka.
At The Remarkables, ski the long, wide Homeward Bound run to perfect your turns and increase your pace. The upper slopes near the Alta Chairlift are well-groomed with a few intermediate runs and off-piste areas.
Coronet Peak is well suited to mid-level skiers and snowboarders as most terrain can be considered intermediate. Rocky Gully and Greengates are particularly popular.
At Cardona, the well-groomed trails and natural terrain at Captain's Basin offers intermediate fun, as does Valley View. Saddle Bain at Treble Cone is ideal for intermediate skiers and snowboarder's looking to level up their snow adventure.
Powder to the people: Expert experiences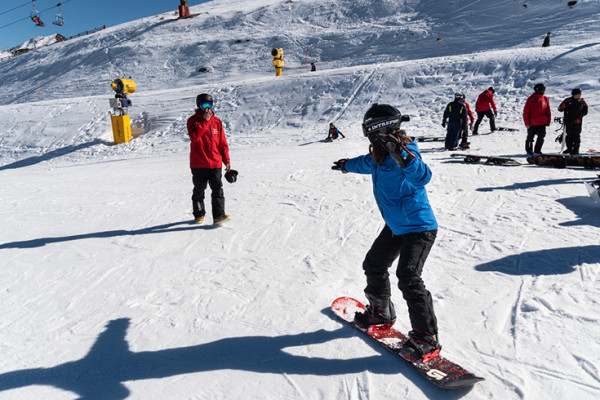 If you're need-for-speed freak on the slopes, spend time at Treble Cone – it's the advanced skier and snowboarder's mecca! Steep pitches, ungroomed terrain, and off-piste areas push your limits. Motaptapu Chutes is iconic, and the off-piste opportunities at Summit Slopes are legit.
At nearby Cardrona, Arcadia Chutes offers thrills on its challenging narrow gullies. Secret Valley is popular for its deep powder and steep slopes.
At The Remarkables, the drops at the Doolans raise your heart rate, as do the challenging Alta Chutes. At Coronet Peak, find the steepest terrain at Greengates and Shirtfront or go off-piste at Back Bowls.
Snow way: Snow tips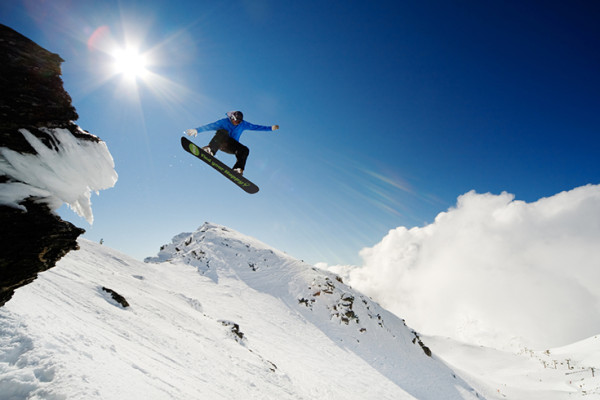 There are a few things to consider before your Queenstown ski road trip adventure:
Want to pack light? Visit Queenstown centre's

rental shops

. They not only have equipment rental and ski packages, but clothing, too – perfect to ensure you're not lugging a big bag full of ski gear on your vacay.

Talking of clothing, wear layers (ideally moisture-wicking), thick socks, insulated jacket, hat, gloves, and goggles.

Stay hydrated and fuel up! High altitudes can quickly dehydrate you. Take regular breaks and keep snacks in your ski jacket for some on-the-go fuel.

Check the weather reports before heading up the mountain on

Queenstown.com

.

Keep applying sunscreen; the sun's reflection off the snow's surface is intense in NZ.

Remember to add snow chains to your JUCY booking if driving any alpine roads. Pay attention to road signs for advice and use the dedicated areas to fit your snow chains. Check out our

guide to applying snow chains

.
Sleigh-ing it: Après ski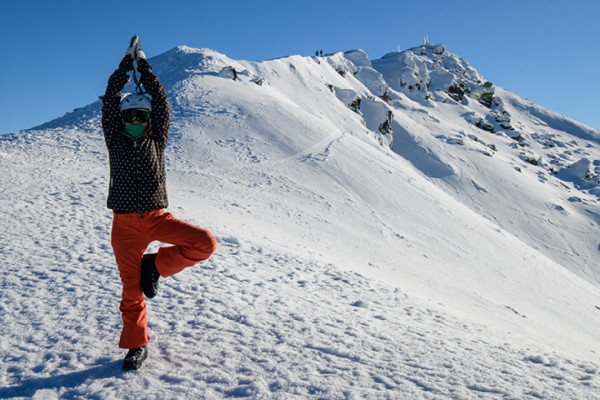 A perk of being on the slopes by day is the excuse to hit the après ski fun by night. Queenstown's après ski scene is a perfect blend of bars, restaurants, and entertainment, plus events and festivals.
Extend your alpine views when you visit Coronet Peak's Sundeck. It's a total vibe filled with rosy-cheeked peeps enjoying a drink or snack with a soundtrack of hip beats. For another stellar outlook, ride the gondola to Skyline Queenstown. The Stratosfare Restaurant and Bar has buffet dining with a side of exceptional panoramic views.
In central Queenstown, wander The Mall and Steamer Wharf until you find a bar, cocktail lounge, or restaurant that fits your mood. If you're looking to let loose, The World Bar is a local institution with live music, teapot cocktails, and food.
Wanaka's après ski scene is more laidback. The Lake Bar is a fave for yummy Kiwi food, wine, and NZ's legendary hospitality.
On the Wanaka slopes, Mezz Café's outdoor deck reminds you why snow bunny life is the best. Minaret Peaks, Treble Cone's café has wholly-Instagrammable views of Lake Wanaka you'll want to check out.
Want to ski more of the South Island? Check out this amazing new Snow Highway itinerary.
Queenstown and Wanaka offer winter road trips like no other. From the impressive slopes to the unbelievable scenery to the lively bar and restaurants that await your post-ski activities, experience zero regrets when you book a winter adventure here.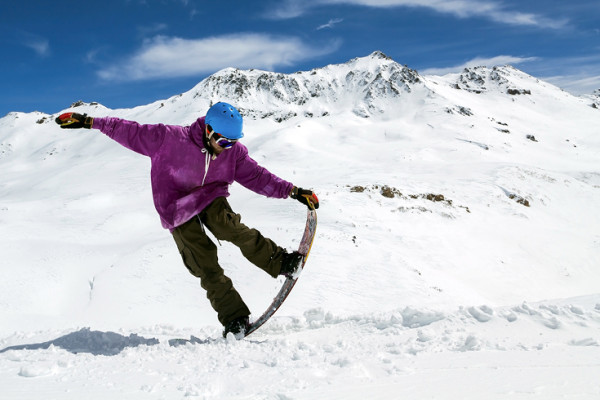 Has this handy snow lover's guide 'peaked' your interest? Book your JUCY car or campervan rental by calling 0800 399 736 or clicking 'book now' above.