Tips & Tricks for Your First Campervan Road Trip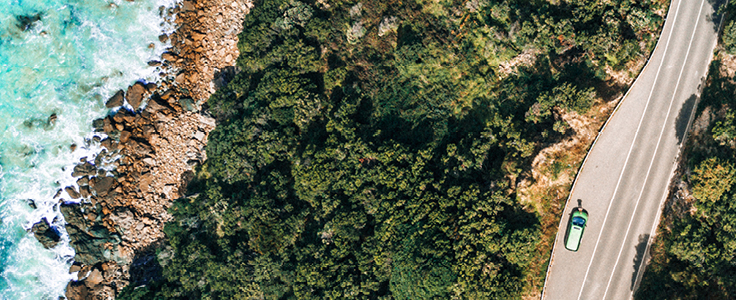 Is it your first time hiring a campervan? We've got tips and tricks to help you plan, book, and experience the best Australian road trip by campervan!
So, you're ready to road trip Australia? We can flat out tell you you won't regret that decision. From the postcard-perfect beaches to the ample opportunities to reconnect out in nature, the Sunburnt Country impresses. Unrivalled destinations like Cairns, the Great Ocean Road, and the Whitsundays offer pristine beauty and countless opportunities to set your heart soaring.
We remember our first time road-tripping Australia. A bubbling blend of excitement, nerves, and curiosity running through our veins. We also remember that planning everything was a challenge (this was many years ago, though, peeps). This has motivated us to provide more than just a vehicle to get you from A to B.
"To live JUCY" is a lifestyle, which is why we also give you everything you need to get your Australian campervan road trip underway. From planning tools, epic deals, and tips and tricks about Aussie #vanlife, we've got you sorted. Read on.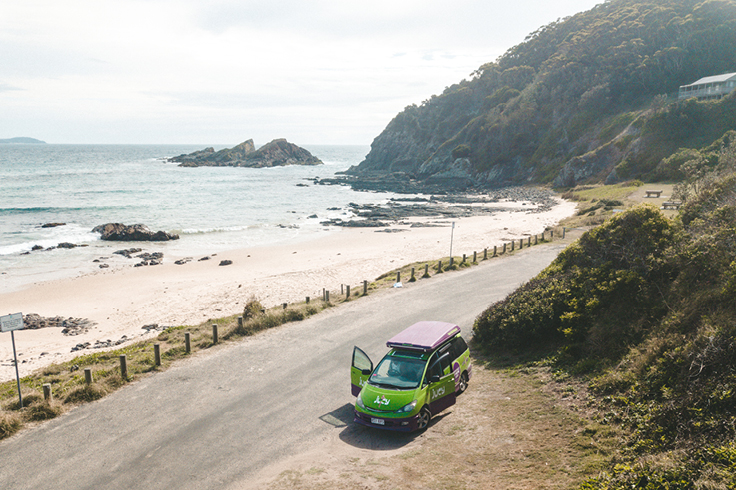 Why renting a campervan in Australia is the Best Idea Ever
Travelling to Australia is obviously the best idea ever (we may be biased); doing it in a campervan takes your travels from a great trip to an epic one. Like the stuff-of-legends level of epicness.
The freedom to take a spontaneous right turn is unrivalled when travelling in a campervan. See a curious sign or landmark and want to see where it takes you? You have your bed on wheels, so you can do just that without worrying about getting somewhere else on a tight schedule. Decide that you'd like to dine under the stars after a stunning sunset out in nature? As long as you've stocked your JUCY fridge with goodies, you can cook and chow down under a million stars. And, with loads of places in Australia to camp for free, you can often park up and snooze gratis.
Why Travel with JUCY
If there's one thing JUCY does well, it's road trips as we've been in the camper business for over 20 years now! We've navigated every right turn, discovered every hidden gem, and helped thousands of travellers turn their Aussie road trip dreams into a reality.
It's not only our custom-converted campervans that make our customers happy. It's the community we've built (ask us about the JUCY wave), the commitment to adding perks to your road trip experience, and the excitement everyone at JUCY feels when we see you set off on your adventure. Our dream is to give you the green light to have the time of your life!
JUCY Perks: We've Got All the Goodies for an Epic Roadie
We don't just have the best types of vehicles to make a great road trip; we also know the best perks to make your Aussie roadie a success.
Here's what you get when you Live JUCY:
JUCY Campervan Rental Perks
When you hire a JUCY campervan, we automatically include unlimited kilometres, so you're free to travel as far and as wide as you'd like. Whether you choose our most budget-friendly JUCY Crib, our 2-berth self-contained Coaster or opt for our fully self-contained 4-berth Condo, you'll also get 24/7 roadside assistance, GST-inclusive rates, and all your bedding and kitchen equipment. We also offer a free airport shuttle if you arrive and depart during our branch business hours! Sweet as.
Trip Planning Made Easy
We're the kind of people that if we get a box of choccies, we want everyone to have one (and their fave one, at that): it's how we roll. This is why we spend time curating useful, thoughtful itineraries to take the headaches out of planning your Aussie road trip. We've got loads to share!
Across our website and social media channels, you'll find a ton of inspirational campervan road trip itineraries to get you started. We've also got practical driving tips, packing tips, and even a very popular blog about the free camping experience.
How old do you have to be to hire a campervan with JUCY?
Are you an adult? Great, you can rent a JUCY campervan from us! Whether you've just turned 18 or 108, you can drive with us as long as you have a valid driver's license. You can read more about our license requirements (and other FAQs) here.
Book Now, Pay Later
Ready to road trip, but your pay hasn't landed in your account yet? No worries, we're cosy with our mates as Afterpay and Laybuy, so you can book now pay later with flexible payment options.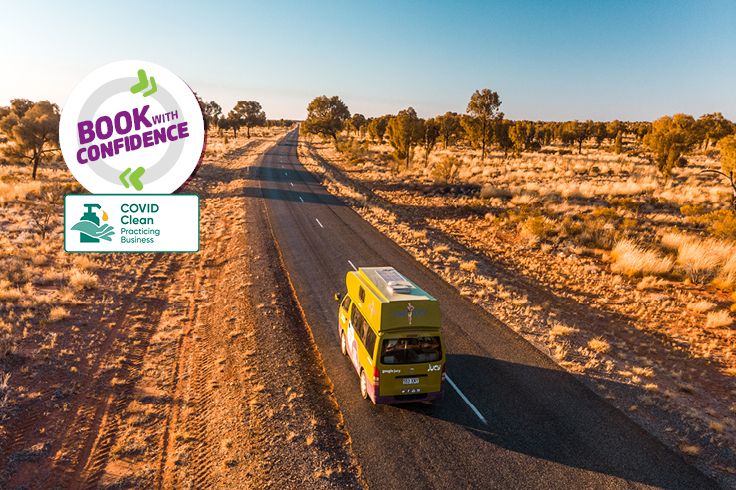 You will always have a friend on the road with JUCY
Whether you're going on a campervan rental road trip with your loved one, friends, or family, you will also have the JUCY community on the road! We were born to stand out and with JUCY you'll feel like the best version of yourself. You'll see other JUCY travellers waiving out to your en route and you'll be making friends around the campfire in no time at all. We love our community of JUCY lovers, join our Instagram community here and Facebook here.
Swipe Right for the Perfect Campervan
Wondering which JUCY campervan is the best fit? Compare our camper range here to pick the most suitable for your epic Aussie road trip. Whether you're heading away on a rom-com worthy trip with your SO, a hedonistic mates' roadie or enjoying some quality time with the fam, we've got you covered.
You'll also want to factor in your excess options before you travel. With three flexible options to choose from - Risk-Taker, Stress Free or Stress Free Plus – you can pick the option that suits your travel style and budget.
Save with JUCY
We know that when we offer you a competitive rate for your campervan travels, you get to have a bigger adventure around Australia. Spending less on renting JUCY wheels means you have more cash available for thrilling adventures, quirky attractions, and maybe a spa day here and there.
In addition to a kick-ass camper traveller experiences, we also give you access to tour and activity deals via our travel industry friends.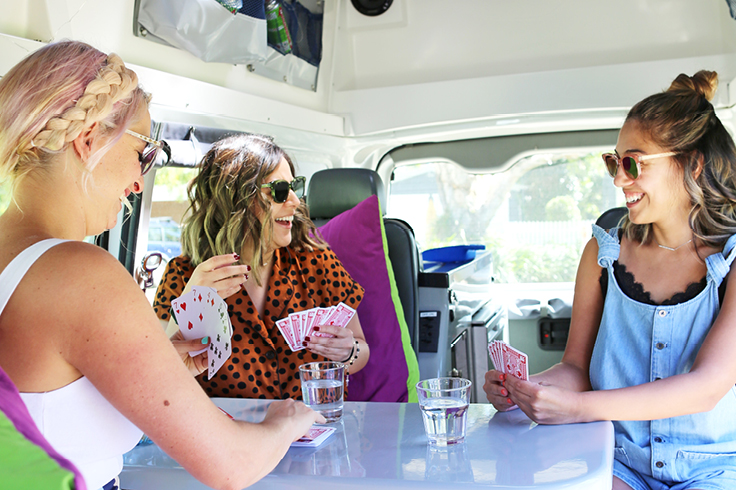 We're so amped you're planning your first JUCY roadie! Now that you know what camper to book, what places to go, and what perks you can enjoy on the way there, consider yourself ready to pop your Aussie road trip (and JUCY) cherry!
All set? Click BOOK NOW or call our friendly-as crew on 1800 150 850.