The adventure behind your road trip: the JUCY Brand Story
Who started JUCY? Did we always have green and purple campers? What is the JUCY wave? We share all: click to discover!
If there's one thing that JUCY does well, it's road trips. It was in our founders' blood from birth, pretty much. Through their passion and roadie know-how, JUCY has become the go-to experience-driven campervan and car rental brand for adventurous people everywhere.
We know how to help you find your happy. How have we figured it all out? Read on to discover the road trip routes we took to build the JUCY brand story.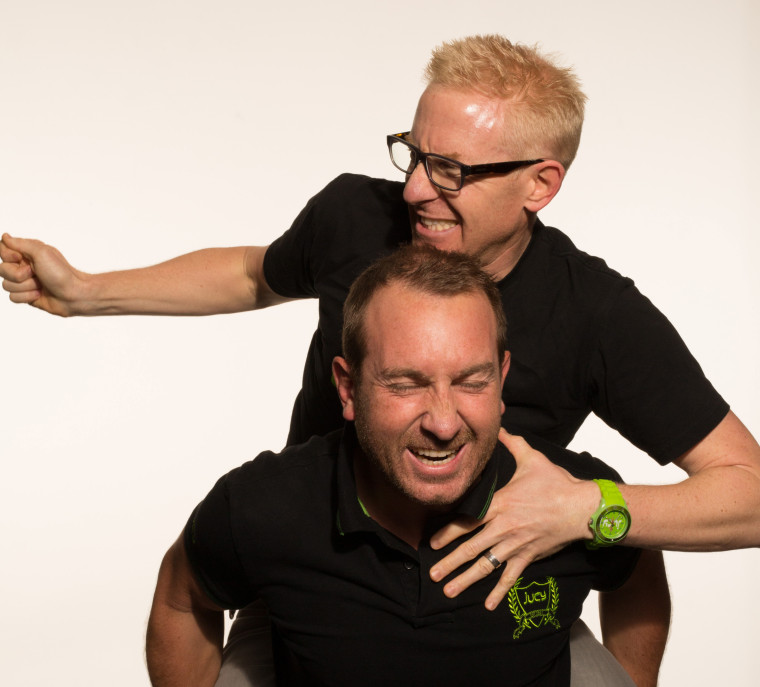 Route One to a Great Road Trip: A Start Point
The JUCY start point was in a garage in Auckland in 2001 when brothers Dan and Tim Alpe had the bright idea to start a rental car business. Then called Ezy Rentals, we revved to life with 35 cars, a whiteboard, and a commitment to give you the green light to have the time of your life. Oh, and a little rental-industry know-how from motorhome tourism industry legend Chris Alpe (Dad), and travel agency owner, Bob Alpe (Grandad).
Learning the rest on the fly, Dan and Tim quickly worked out how to transfer their passion for a great road trip into JUCY's thriving tourism business. Thirty-five vehicles soon became 150, campervans accompanied cars, we then built affordable custom campervans, positioning JUCY to shake up the rental vehicle industry.
The JUCY brand was born thereafter, reflecting our brand purpose to give people the green light to have the time of their lives. The Cabana was the first green and purple design, a move that got JUCY noticed on the streets. Our bold and recognisable branding soon fostered a community of like-minded travellers who naturally gravitate to each other at campgrounds and on the roads across New Zealand and Australia.
Our ever-present and fearless leader, Dan Alpe, has steered the company for over 21 years. Through expansion, innovation, fun times, and that COVID blip, Dan continues to show our customers and our 150+ crew how to Live JUCY. Today, we have 3,000 JUCY vehicles across 10 locations, with your epic, experience-driven, happiness-seeking road trips at the core of the JUCY vision.
Route Two: A Destination
While you may think our destination might be global dominance, it's always been about giving our customers the green light to rediscover happiness. About creating experiences together, not just seeing you as a booking number in our system. We've kept this focus from day dot.
We're all about delivering the adventure of a lifetime while weaving in our core values of passion, pride, family, and fun. That's why you'll find our vehicle branding bright (why fit in when you were born to stand out?) and why we're so committed to your total road trip adventure beyond renting you a vehicle.
People are part of our destination, too. We invest in training our crew – the heart of the JUCY business - and ensure that, as a company, we contribute to local communities. (Sound like a bit of you? Check out our career opportunities.)
No matter your destination, ours is to help you find your happy along the way! There's nothing like having the keys to freedom handed to you, with the invitation to explore at your own pace, in your own way.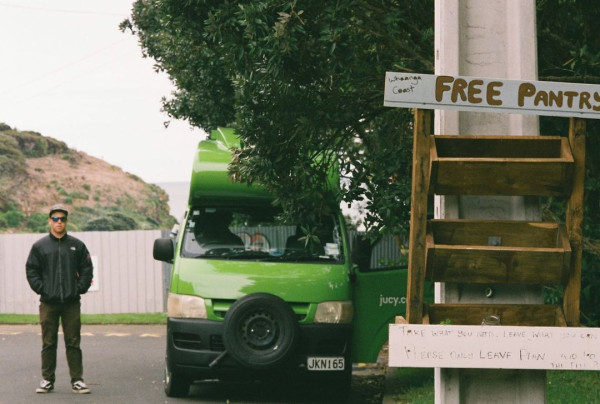 Route Three: Road Trip Snacks
Nothing says road trip more than a pie from a roadside bakery and a bag of lollies jammed in the cupholder. We believe that when you're on a roadie, snacks are as essential as petrol.
At JUCY, while we're not actually filling your van or rental car with treats (sorry 'bout that), we provide another kind of road trip snack: the extras you'll need to ensure you arrive at your destination inspired, relaxed, and in no way hangry.
Consider us road trip enablers. We enable you to get away from it all to New Zealand and Australia's most far-flung corners, so you can (re)discover your happy. We'll assist if you want some time away from your folks, your roomie or want quality time with loved ones. We'll be the first to help you out with meaningful, jam-packed itineraries, an awesome Insta-feed, and great deals for that weekend roadie and that trip of a lifetime.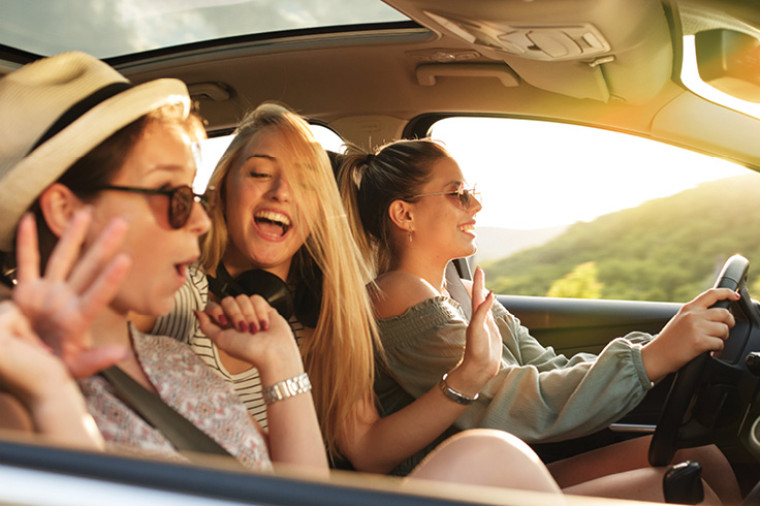 Route Four: Loud Road Trip Tunes
Seriously, is it a road trip if you aren't singing along to your fave road trip anthems along your route? When you create the perfect road trip playlist, you want to ensure everyone is digging the tunes so much that they can't help but sing along with you.
At JUCY, we wanted that for our business, too. To be loud, bright, playful, and inspiring to our customers and our crew. So much so that people either wanted to join us or wanted to be us.
It worked! We're super stoked to have been recognised for our brand and customer satisfaction over the years. We've won a ton of awards including eight Golden Backpacker Awards (Best Transport in Australia), a cool accolade from Tourism Queensland (Best of Queensland Experiences), plus – our fave as it's voted for by the peeps - the 2020 and 2021 Reader Digest Quality Service Award in New Zealand. Oh, btw, we have an actual road trip playlist, too. Check out our Spotify playlist! Tunnnneeees!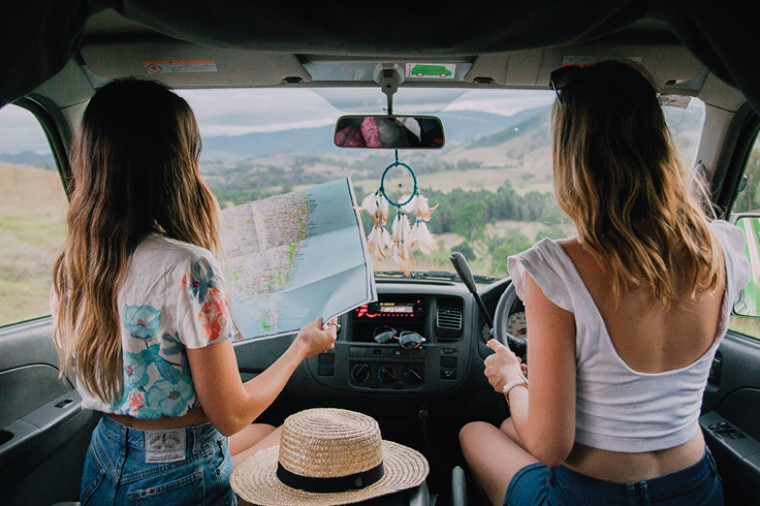 Route Five: A Spontaneous Right Turn
We're huge fans of taking the right fork when we'd planned for the left, and we prefer to take the scenic route when the opportunity arises. You too?
Our curiosity to explore has been a big part of JUCY's success. It's how we got started on custom designing and building our own vans in 2010. We wanted magical campervans that complemented inspiring, freedom-focused adventures for experience seekers everywhere. Nothing suited our vision, so we worked with a boat builder to create innovative campers with everything, including the kitchen sink. Budget-friendly and having everything you could need for a freedom-focused, tailor-made adventure? It's not too good to be true!
Our love of a spontaneous right turn is also how we grew JUCY to cruise boats and award-winning accommodation, JUCY Snooze. We were also the first camper business in New Zealand
to rent out an electric campervan (EV). Our sustainability ethos isn't new either: we've been contributing to carbon reduction programs for years, well ahead of most tourism businesses.
Through our encouragement for our customers to experience more and travel further, we've supported many local communities, ecosystems, and charities along the way. Discover more about our JUCY Gives NZ initiative. We help keep things green, support worthwhile causes, and are champions for the regions we travel through.
So yeah, we 100% advocate a spontaneous right turn because we know how much fun we've had exploring our business right turns.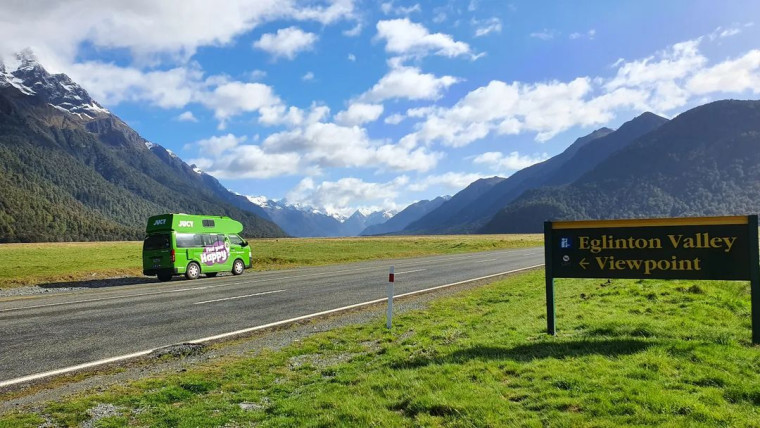 Route Six: Fuel
Road trip planning will only get you so far; you also need fuel. Fuel is the value we bring to you by offering a range of campervan and car rentals to experience the best of the country. In the vehicle size that feels right, on a budget that feels good. Whether you want to head away with the fam, take your mates to a festival, escape into nature by yourself, or have some quality time with your plus one, we're here to fuel that experience. We offer fuel in other ways, too. Like in-depth itineraries for your road trip adventures, our easy booking process and online check-in, plus, the mates' rates we get you on travel experience deals.
Our future fuel is focused on purposeful travel and ensuring we positively impact everything we do. Our goal is to lower our impact further and preserve the environment we operate in through more sustainable campervan builds and by one day adding hybrid and electric vehicles to our fleet.
Route Seven: Fun Road Trip Friends
We love road-tripping with our buddies and making new mates on the road. That's why we were stoked to discover that our customers had started the JUCY wave over 10 years ago. What is the JUCY wave? It's when one JUCY van spies another, and you both wave at each other. It's a knowing that you're in like-minded company and connected wherever you're going.
A JUCY camper seems to be a free-stuff magnet. We've had so many customers share their stories of arriving at a campground, naturally gravitating towards the other green and purple vans and then sharing everything. Coffee, marshmallows, meals, beers, wine, toilet paper, you name it! This is especially great if you're road-tripping solo and want to connect with peeps at your destination.
You'll also find we've got a solid community on social media thanks to our JUCY lovers' love of tagging their roadie. Get inspiration for your travels, connect with us for roadie tips, or enjoy our travel eye candy until you can snap your own #JUCYMOMENTS (you can even win the cost of your JUCY rental back!).
Route Eight: You
You're the start and the end of our perfect road trip. Yes, YOU!
We've given travellers from 154 countries the green light to rediscover happiness, and we cannot wait to welcome road trip lovin' adventurers from countless more.
If you're ready to book your adventure now, click BOOK NOW above, hit us up on our socials, or give us a buzz on 0800 399 736 with your questions.
We can't wait until you road trip with us!