Things That Go Bump in the Night: Add a Spooky Stop to Your Halloween Road Trip
Are you game for a spooky road trip this Halloween? We share the 6 best Aussie places to experience things that go bump in the night.
Halloween is almost here, and we think the following stops are a spooktacularly good idea for your Halloween road trip. (Yes, we'll use any occasion as an excuse for a roadie!). We've selected our favourite eerie, spooky, or downright freaky destinations to include on any road trip. While it would be a complete mission to see them all (some are 2000+ kilometres apart!), why not take a Halloween vacay roadie and add some of these ghoulish attractions to your itinerary?
Who Ghost There? Monte Cristo Homestead, Junee
How does a night in Australia's most haunted homestead sound? Ghost tours are one thing, but actually sleeping the night amid the creaks, groans, and bumps is quite another.
If you're game, you'll need to head to Junee in New South Wales to spend the night at the Monte Cristo Homestead. While you won't actually spend the night in one of the 1880 haunted rooms (they'd like to ensure you keep your heart healthy), you'll be nearby in one of the homestead's ghost rooms, sorry, guest rooms.
Your stay begins with a homecooked meal (ghoul-ash? sorry we couldn't resist), followed by a candlelit tour of the main homestead, the ballroom, servants' quarters, and stables.
The energy of the house is palpable, perhaps emphasised by the stories of the Crawley family and their untimely endings. Plus, you'll hear tales of former guests who reported strange noises after lights out. Dessert and a cuppa will help you calm your nerves before sleep - though good luck with that!
A self-guided tour is also available if you're not brave enough for an overnight stay. Then there's the 1000% creepy Doll Museum to taunt those with pediophobia. Mwahhh mwahhh mwahhhh.
Looking for other attractions in NSW to add to your Monte Cristo stay? Check this out.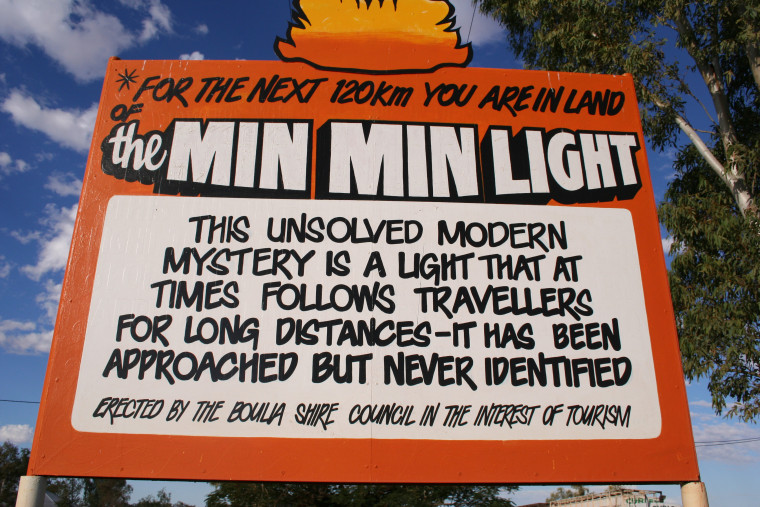 Travelling Light: The Min Min Lights, Boulia
Sometimes what can freak us out most is not the thing leaping out from the shadows or the clown staring up from the drains but truly inexplicable phenomenon. Like the Min Min Lights in outback Australia.
While people have tried to dismiss the Min Min Lights as being nothing more than Aboriginal folklore, the (generally) terrified folk that have witnessed them say otherwise.
The lights are described as floating balls of colour in the night sky, moving rapidly. They often run alongside vehicles (yes, even your JUCY camper) as they drive, seemingly stalking the travellers at high speed!
The lights are known to distract people and take them off their intended path. While we're huge advocates of the road less travelled and spontaneous right turns, we feel butterflies when we think about a Min Min Lights-led detour!
While sightings of the Min Min Lights have occurred across outback Australia, Boulia, in East Queensland, describes themselves as the land of the Min Min Lights. Camp at Boulia Caravan Park. For travellers in our self-contained Compass, Condo, or Coaster, you can free camp at the Burke River Campground.
Add this stop after Longreach, day three on our Outback Queensland road trip itinerary.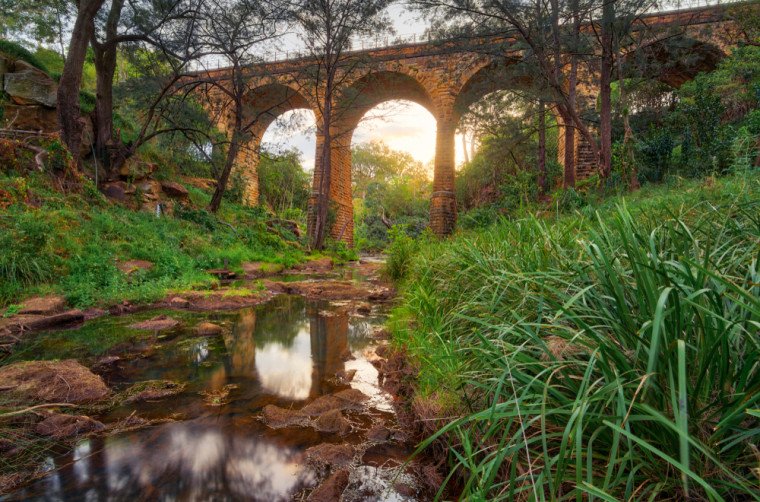 That's the Spirit: Picton
Did you know you can spike your cortisol significantly an hour out of Sydney? Yup, in Picton, the most haunted town in New South Wales, possibly the country!
It's no surprise a place known for its 'dark history' is also considered haunted. At the heart of the town's haunted past is the now-unused Picton Tunnel, also known as the Mushroom Tunnel. Originally built as a rail tunnel in WWII, it stored mustard gas and ammunition. The ghost of Emily Bollard – seen as a white flowy figure with no freaking face - is the most on-the-job ghost in the tunnel.
If the ghost of one unfortunate woman is not enough to rattle you, how about three? The Wollondilly Shire Council is the other-world residence for a man in a hat, a mischievous small boy, and a little girl. While there used to be tours here, the council legit shut them down about a decade ago. Now, instead of a tour, pass the building at night, keeping an eye out for activity in the windows.
The town's old maternity hospital is also said to house the soul of the terrifying matron who once worked there. There are stories of visitors waking with the sense of hands around their throats!
Be sure to stop at St Mark's Cemetery. Would you want to take your chances and risk upsetting the two children who wander the cemetery at night? Nope, us neither.
The hairs on the back of your neck may stand on end if you decide to stay at Picton's Imperial Hotel. Discover for yourself why Picton is such a haunted hotspot. Staff talk of a presence that follows them through the halls, and the Jukeboxes sometimes play music when unplugged. Are you brave enough to sleep over with some ghouls?
Why not detour to Picton on a long weekend roadie to Jervis Bay? The soothing sounds of the ocean can calm your nerves afterwards!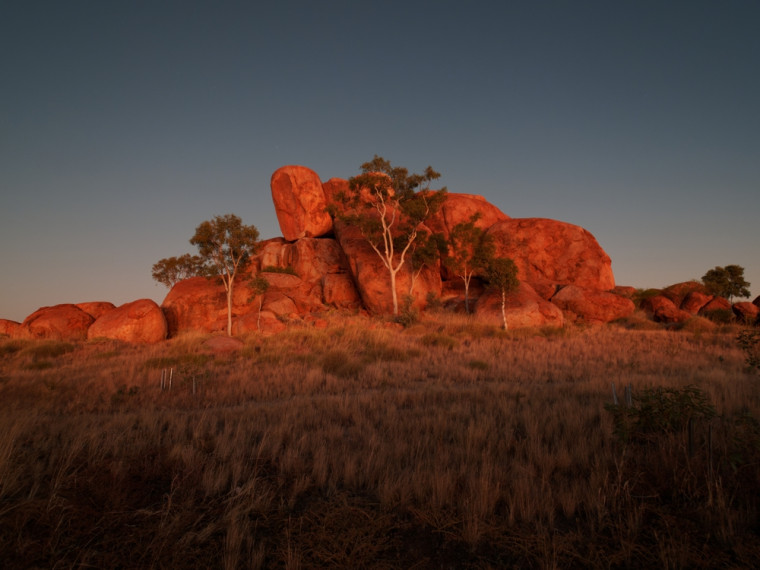 Come in Peace: The UFO Capital of Australia, Wycliffe Well
Did you know that the UFO capital of Australia is in the middle of the outback? Did you even know that Australia had a UFO capital? Well, it does, and it was once considered one of the top five destinations for UFO activities in the world!
It might be because Wycliffe Well is in the middle of nowhere that you haven't heard of it (it's 375 km north of Alice Springs). It could also be that the population is only 20. Nope, not a typo, 20 peeps call Wycliffe Well home. Maybe the other potential residents were too scared of UFOs to stay and make it their home?
Reports of UFO sightings date back to WWII. Back then, passing soldiers would encounter unexplained phenomena. The sightings have continued ever since. There are countless theories why UFOs would hover over Wycliffe. We wonder which one you'll believe by the end of your stay?
While Wycliffe Wells' UFO attractions are a little run down these days, a stop is still worthy of your time on your Northern Territory travels. While many will check out the alien spaceship (sadly, not real), snap selfies at the UFO signs, and then grab some snacks and fuel, few are brave enough to stay to see what the expansive night sky has in store.
Not you though, right?
While you're waiting for dusk to fall, head to the less eerie but as spectacular nearby Karlu Karlu (the Devil's Marbles), some 40km away.
Overnight in your JUCY camper at the Wycliffe Well Holiday Park. Extend this Adelaide to Alice Springs itinerary to include Wycliffe Wells.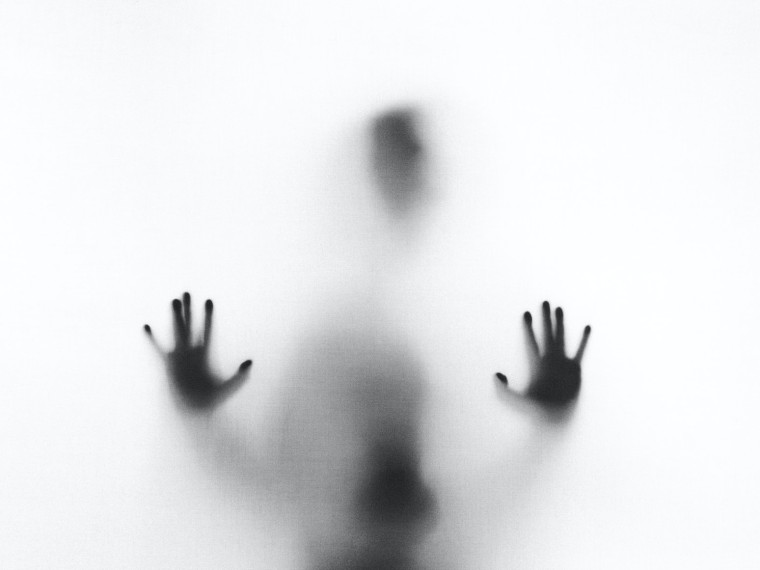 If You've Got it, Haunt it: Quarantine Station, Sydney
Manly's Quarantine Station, or Q Station, is Sydney's spookiest stop. This is due to the history of 16,000 people arriving by ship laden with diseases. Between the 1830s and 1984, many saw their last days in this stunning-yet-isolating location. If they had experienced an outbreak on their travel, they were placed at Q Station to ride out their quarantine. Sounds familiar, no?
Considered one of Australia's most haunted sites, take the creepy 8pm Ghost Encounters tour to wander Q Station's historic buildings, burial grounds, morgue, and dark alleyways. Trust us, you'll be glad you have a guide alongside you when you feel that frigid breeze brush past your body.
Accommodation at the Q Station – from officers' cottages to rooms in the original Q Station building – is not ghostly, per se or at least we haven't heard reports of it. However, staying overnight includes the ghost tour, and gives you daytime access to the exhibition and daily history tours. Plus, kayaking, paddleboarding, and snorkelling at Quarantine Beach.
Be warned, there's a rumour that one Q Station spectre has an eye for the ladies, with tales of female attendees suitably freaked out after receiving a lick around the ankles. Ugh.
You'll probably want to get straight on the road after experiencing the terror of Q Station. Choose one of these 5 easy road trips out of Sydney.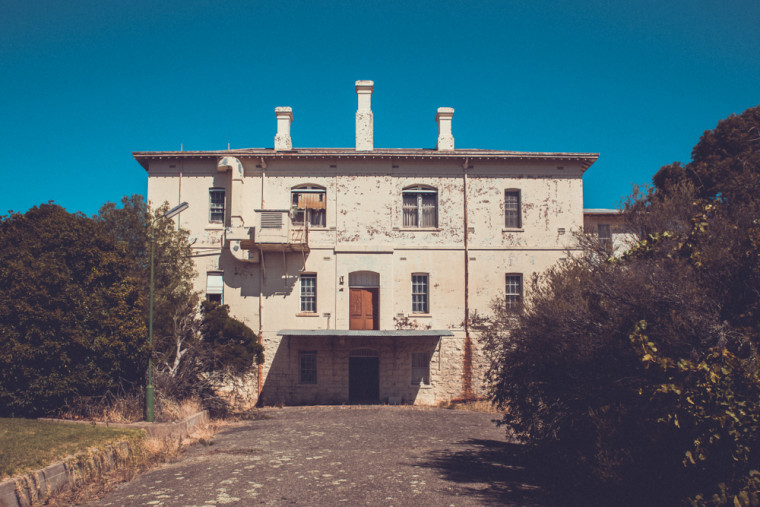 What Ghost Around, Comes Around: Aradale Lunatic Asylum
Victoria's Aradale Lunatic Asylum has been described as a hellish place for those feeling looking to get 'cured' of some kind of mental imbalance. Let's just say the methods would not meet the standards of our modern attitude towards mental health.
On the 2-hour tour, learn of the horrendous procedures eked out to patients over 120 years. With 13,000 deaths (many excruciating!) on the premises, it's no surprise that paranormal activity is high here. Visitors have experienced cell doors slamming, furniture moving, and report an oppressive atmosphere that weighs on the soul.
Aradale Lunatic Asylum is only an hour or so from the Grampians. Find out more about the Grampians here.
If you'd like to complement the adrenaline rush of a road trip with the thrill of being spooked, then a Halloween road trip is for you! Click BOOK NOW or call our un-boo-lievably friendly crew on 1800 150 850.