Ski Wagon Car Rental
The Ski Wagon Awaits
We've all been there. Excited for the slopes but crammed into a vehicle with padded jackets, padded pants, padded everything! Well, that's your ski roadie no more, thanks to the new-to-our-fleet JUCY Ski Wagon rental car.
Size matters! That's why, along with seats for five, you've got ample space and a cargo hold for all your winter gear. Winter is cool; you're cool, that's why, no matter how you're planning on shredding the slopes, you want to arrive in style!
Our Ski Wagon is available from our handy JUCY Christchurch Airport or Queenstown Airport branches (btw, one-ways are not permitted). At both locations, you can land, grab your bags, catch our free airport shuttle (business hours only) and head to the slopes pronto. Not a minute wasted!
If you're in Queenstown, that can mean you're on Coronet Peak gearing up only 30 minutes after your JUCY Ski Wagon check-in! Of course, you've also got the Remarkables, Cardrona, and Treble Cone to choose from in the area.
In Christchurch, take to Mt Hutt, Hanmer Springs, or one of the other seven slopes across Canterbury. Pow-pow-wow!
Ski rental vehicle sorted; check out our winter road trip tips, plus this must-read snow chain guide.
Sounds like a ski adventure you're up for? When you're ready to book, click here or get in touch by calling us on 0800 399 736 or email [email protected]
Other car options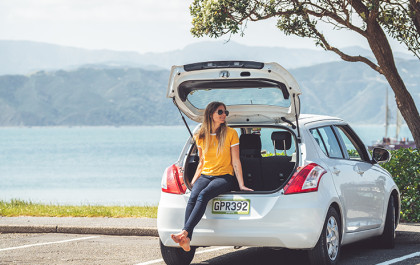 Wenn Größe, Stil aber auch Kosten wichtig sind, mieten Sie unseren kompakten, kleinen Stufenheck.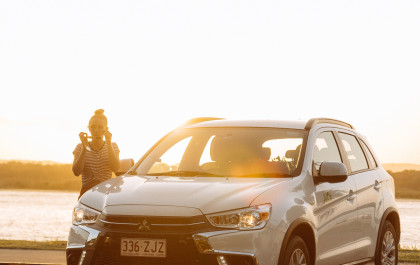 Mieten Sie unseren eleganten, kompakten 4x4 für eine sportliche und preiswerte Reise durch Neuseeland.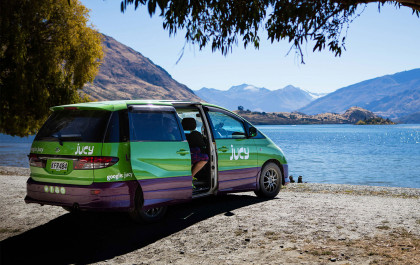 Roadtrips sind besser mit Freunden (oder der Grossfamilie). Buchen Sie unseren 8 Sitzer Minivan.
Book Ski Wagon Car Rental now