The 7 Best New Zealand Foods (& drinks) to try
Good food complements a great road trip, so read our handy guide to the 7 famous New Zealand foods (and drinks) to try on your Kiwi travels!
When you road trip New Zealand, you'll likely have some key attractions in mind that you want to check off as you drive your JUCY camper or car around the country. Whether it's soaking in Rotorua's thermal springs, sailing the Bay of Islands, or hiking a breathtaking Queenstown trail, NZ has some epic must-do sites for every traveller.
What you may not know, however, is that there are some Kiwi-as must-do tastes to include in your travels, too. While New Zealand may not have a national dish per se, that doesn't mean we haven't got some delectable, delicious, sumptuous treats that complement any road trip around Aotearoa.
Luckily, we've taste-tested the following famous snacks, meals, and drinks (for safety, right?) and present our 7 favourite famous New Zealand foods (and drinks) to try and where to find them.
Nom nom, read on!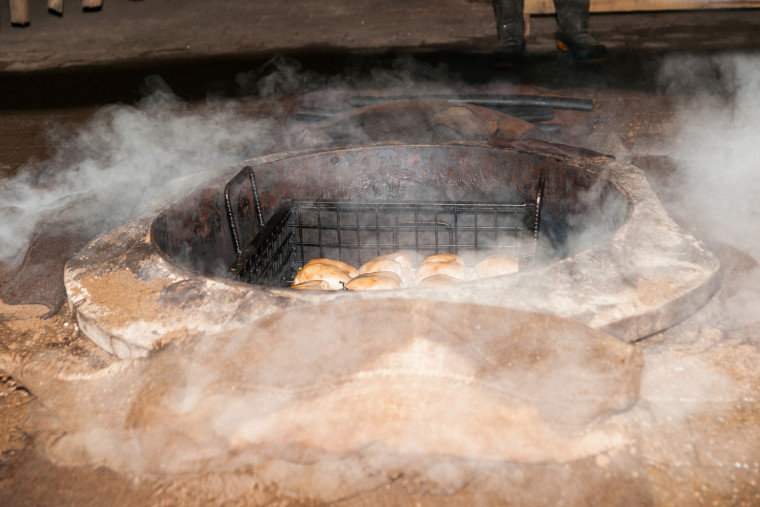 1. Hangī in there
Let's start at the OG NZ feast – a hāngī! This traditional Māori dish has been a cooking method for hundreds of years, with meat and veg slow-cooked in an underground earth oven with heated rocks. While it's only typically used for special occasions now, when it is on the menu, expect a feast of chicken, pork, fish, potato, pumpkin, kumara (sweet potato), and more.
Rotorua is a great spot to experience your first hāngī as the food is heated via the region's geothermal pools instead of heated rocks! Tamaki Māori Village, Mitai Māori Village, Te Puia, and Whakarewarewa – the Living Māori Village all offer a buffet-style feast so you can sample how the food tastes different when cooked underground.
For a modern take on a traditional hāngī, head to Karaka Café in Wellington.
Check out our top Rotorua itineraries to add to your hāngī here and here.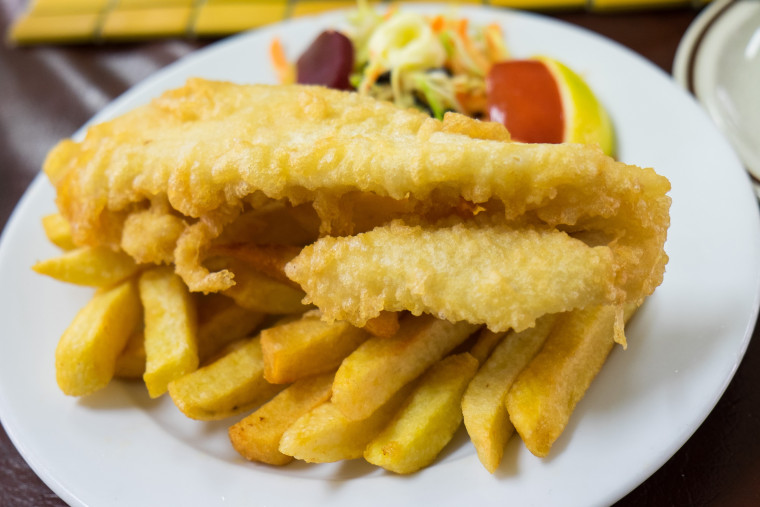 2. Gone Fushing
While New Zealand may not have a signature dish, there are plenty of food items that feel quintessentially Kiwi. Maybe it was due to British immigrants, or – more likely – it's the 15,000+ kilometres of coastline. Whatever the reason, getting good fish and chips in NZ is as easy as spotting another JUCY camper on the road (i.e., super easy!).
While almost every coastal community (and many inland ones) have great fish and chip shops, there are some standout ones across the country. None more so than Northland's legendary Mangonui Fish Shop.
If you're heading to the Bay of Islands and then onwards to Cape Reinga, you'll pass Mangonui, so it would be practically rude to drive by! Whether it's the freshness of their catch, the crispness of their batter, or that you can eat your chippies as the sunsets, we'll leave it up to you to decide what makes this one of the best 'fush and chups' in Aotearoa.
Other top-notch spots include Market Galley at the Auckland Fish Market, the Raglan Fish Shop, Bobby's Fresh Fish Market in Tauranga, and the Akaroa Fish and Chip Shop, south of Christchurch.
Thinking fish and chips is a good enough reason to get on a roadie to Northland? Check out this and this guide.
3. Rise to the (white) bait
While you may not be familiar with NZ's highly prized tiny whitebait fish (different from the small herring of other nations), they are the country's most commonly caught fish. Served up in buttery whitebait fritter, this is an absolute must for any West Coast South Island traveller.
Westport is the whitebait capital of NZ – they even have their own festival; they love whitebait that much! Johnny's is a top spot to try it in Westport, with the Deniston Dog and Donaldo's yummo, too. In Haast, try the Hard Antler's whitebait goodness, the Clocktower Café in Hokitika, and Maggie's Kitchen in Greymouth.
If this iconic Kiwi dish is on your gourmet bucket list, make a road trip out of it! Our West Coast surf itinerary gives you loads of tips, even if you're not a surfer.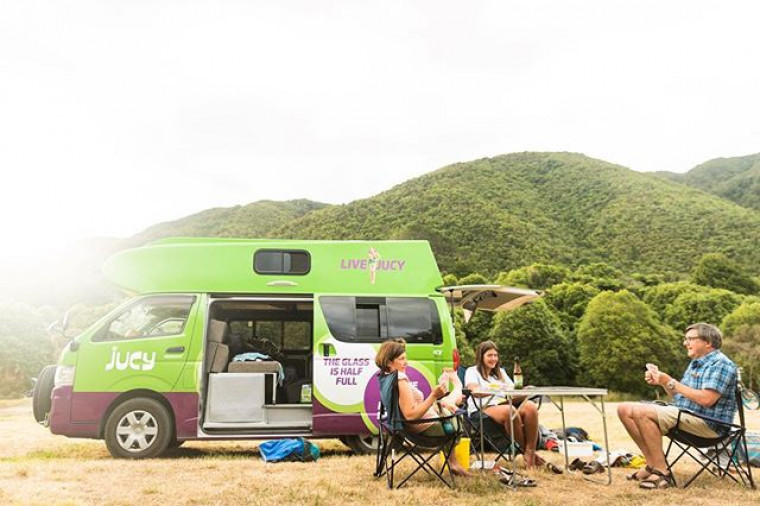 4. Pie eyed
Yes, New Zealanders have a little rivalry over rugby teams, but that's nothing compared to the side-taking that happens when local pies are compared. A good pie is as good as an All Blacks win to many Kiwis!
While classic pies filled with mince for sale at gas stations and dairies across the nation, there are now hundreds of pie flavours for you to sample. Choose from staples like bacon and egg to the mildly peculiar award-winning vegetarian cheeseburger pie. Anything is possible these days with a Kiwi pie!
With so many pies, you'd wonder how anyone could narrow down the best of them. As much as we'd like to have travelled the country taste-testing them all, the boss said no, so we relied on the prestigious New Zealand Pie Awards. Yes, that's how much Kiwis love their pies!
Pie standouts include Kai Pai Bakery in Wanaka, Baker Bobs Bakery Café in Tauranga, and Richoux Patisserie in Auckland. The Mairangi Bay Bakery on Auckland's North Shore placed seven times in the recent awards, including first place for their vegetarian pie.
Pie stops are a must on any Kiwi road trip. Stop by Kai Pai Bakery on this 4-day Wanaka itinerary, or sample all the Auckland pies on this Auckland day trip planner.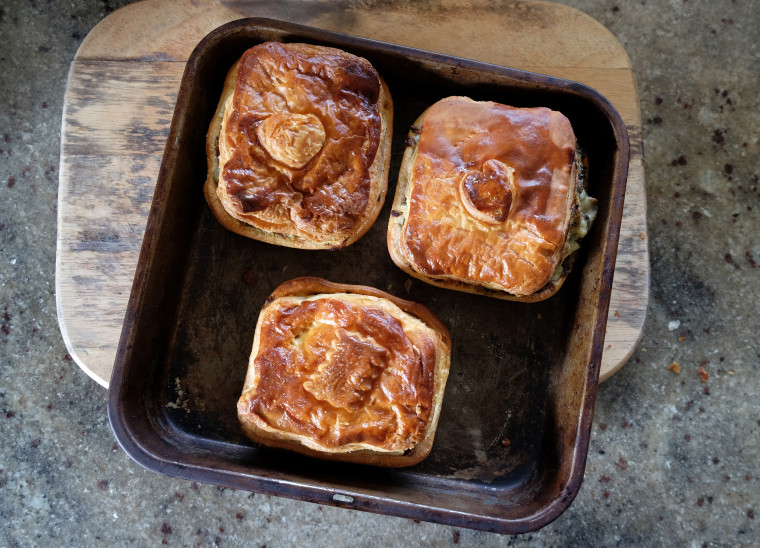 5. Sweet dreams
Not a savoury snacker? Sweet dreams for you as Kiwis have a sweet-as sweet tooth! First up, while the name 'lollies' might not be familiar, the concept is. Lollies are the Kiwi (and Aussie) equivalent of sweets (to the Brits), candy (to the Americans), or gudis if you're randomly Swedish and reading this.
NZ's best lollies are, in our humble opinion, are Jaffas (chocolate balls covered in a yummy orange shell), chocolate fish (marshmallow-shaped fish covered in milk chocolate), and – trust us – Pineapple Lumps. Sure, the name isn't entirely magical, but the flavour is, with pineapple chews covered in chocolate. Yum.
Ask any Kiwi what the best chocolate brand in NZ is and most will claim Whittaker's, chocolatiers since 1896. Alongside their standard flavours, they often launch limited edition chocolate bars, so watch out for those on your travels.
It's not all lollies and chocolate, though. Kiwis also love their ice cream (try hokey pokey), as well as the contentious pavlova. The battle over which country invented the pav is still raging (NZ vs AU), but all can agree it's a delicious meringue, cream, and fruit dessert extravaganza worth fighting over.
If you're travelling around Queenstown, the Remarkables Sweet Shop will blow your mind (and your diet). For the best pavlova, Floriditas in Wellington is *chef's kiss* and worth a visit during your Welly travels.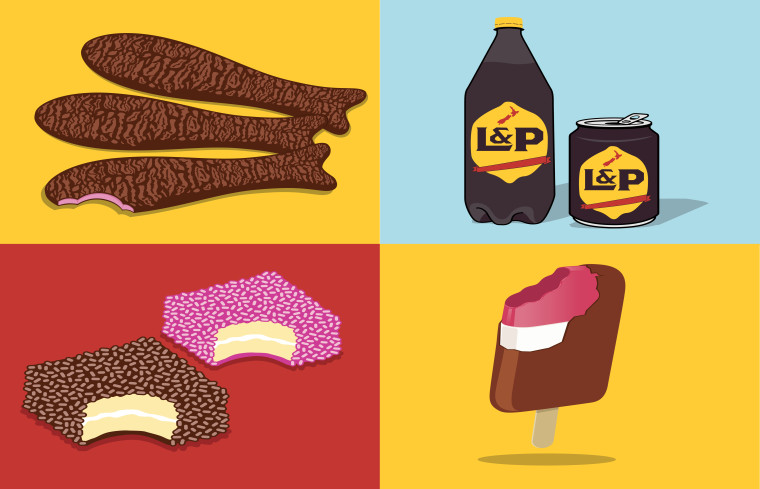 6. When life gives you lemons
That a fizzy drink has its place on this list says something. In fact, it says lemony, bubbly, bittery yumminess in a bottle. L&P – or Lemon & Paeroa for its full name - is a proud Kiwi beverage that tastes like lemonade, ginger ale, and something you can't quite put your finger on. Maybe it's 'Kiwiness' as the extra ingredient, as there's no other drink on earth like it. As their ad campaign once said, it's a "Bit different, aye".
While you can – and probably will - have a cheeky L&P from every shop, supermarket, burger joint, and petrol station, there is one place where it's almost law (almost) to sip one, and that is in L&P's birthplace, Paeroa. Here, a 7-metre L&P bottle is crying for travellers to stop and sip! You'll need to head to the Waikato region to snap a selfie in front of our World Famous in NZ drink.
Paeroa is a great stop on any trip to the Coromandel, Bay of Plenty or Rotorua. See it included on day 2 of this swoon-worthy itinerary.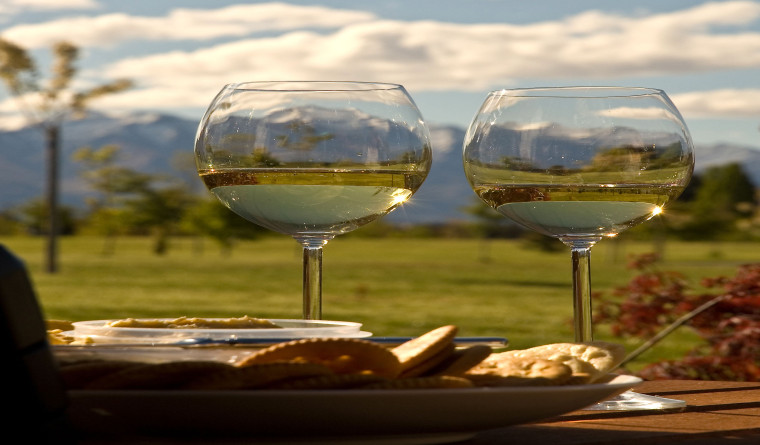 7. On the vine
It would be remiss to exclude New Zealand wine from this handy guide to Kiwi flavours. It's world-famous for a reason and that reason is Sauvignon Blanc, our most famous tipple. Our soil, high UV light, and low air pollution apparently make killer grapes, which then make killer wines. Our Pinot Noir is top-notch, too.
Across Aotearoa, there are 10 wine regions and 731 wineries, many with equally fabulous cellar doors and restaurants attached. Top wine spots to road trip to include Marlborough, Hawke's Bay, Gisborne, and Otago.
The Classic New Zealand Wine Trail is a great road trip for wine lovers as it connects three wine-tasting regions from Hawke's Bay at the lower end of the North Island to Marlborough at the top of the South Island.
To be clear, we obvs support you sampling the finest wines from Napier, Blenheim, Waiheke or wherever from your campground unless you have a sober driver, of course. If you'd all like to go wine tasting, Otago's Four Barrels Walking Wine Trail guides you along a self-paced stroll through four tasting rooms in Cromwell, Otago.
Not a wine drinker? While far in the shadows of NZ's wine industry, the country's craft beers are on the rise. Visit pubs, bars, breweries, or even one of our Kiwi craft brewery festivals!
Gisborne is fine and the wine is too! Plan your Gissy road trip here
So, that's our top seven picks, though we could easily do a part two, so hit us up on our socials if you want it. We haven't touched on Southland cheese rolls, Bluff oysters, and even crayfish and pipis are worthy of a part two. Oh, and Vegemite!
So much good food, so little time, nom nom. Don't forget to tag us #JUCYWORLD if you try any of these Kiwi delicacies!
Ready to book your food-centric New Zealand road trip? Click BOOK NOW above to get your JUCY car rental or camper wheels locked in, or call our epic team on 0800 399 736.